Journal Browser
►

▼

Journal Browser
Conferences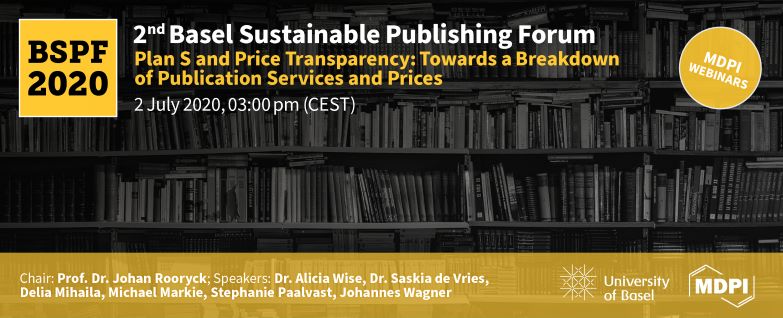 Plan S is an initiative for Open Access publishing launched in September 2018. It was put forward by an international consortium of research funders called cOAlition S. Plan S requires that from 2021 scientific publications from research supported by participating funders must be published in compliant Open Access journals or platforms. The principles and implementation guidelines have been clearly stated and many funding agencies and organizations have endorsed the principles.
While a global transition to Open Access is within reach, concerns have arisen over the stability of the publishing landscape on one hand and that of the global research system on the other. Some concerns include researcher evaluation, tenure and promotion; the pressure on learned societies, which often rely on publishing revenues for their activities; and the pressure on small publishers, society publishers and Open Access publishers who do not benefit from negotiated "Publish and Read" deals.
The first webinar of BSPF will be held on 2 July 2020 at 3.00pm (CEST). It will touch upon topics such as Plan S and Price Transparency and will consist of talks from different publishers. Do not miss out on this webinar and register now!
https://sustainablesolutionstoopenaccess2.sciforum.net/#webinars