Conferences
Upcoming MDPI Conferences (1)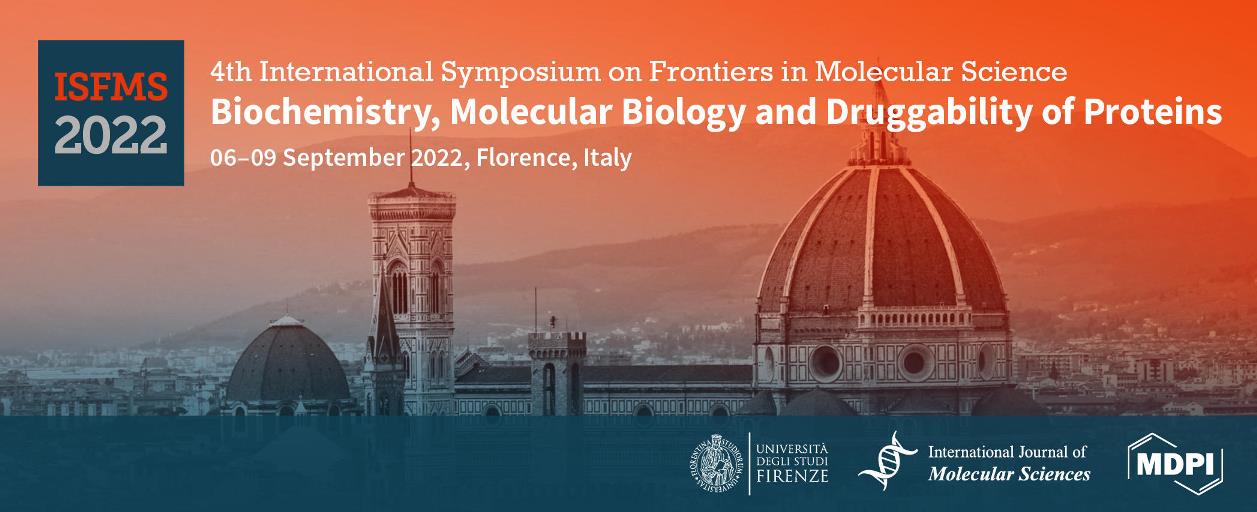 6–9 September 2022
The 4th ISFMS: Biochemistry, Molecular Biology and Druggability of Proteins
Florence, Italy
We would like to invite you to The 4th ISFMS: Biochemistry, Molecular Biology and Druggability of Proteins, which will be held in the wonderful city of Florence, Italy, in the period September 6–9, 2022. The conference will be hosted at the University of Florence, in the biomedical campus nearby the main city hospital, which is easily accessible from the airport, train station or city center. Apart the high quality science which will be presented during the event, our fantastic location will afford the possibility to visit the city in which Leonardo da Vinci, Michelangelo and Galileo Galilei (to mention just a few personalities) lived and created some of their unique artistic and scientific masterpieces. The friendly and peaceful atmosphere of our city will surely favor nice scientific interactions and the possibility to establish interesting contacts with scientists from all over the world in a collaborative manner.
Genes announces selected third-party conferences. In case you would like to announce your own event on the Genes website, please fill out the following form to apply for the announcement of a conference or other academic event (seminar, workshop).
Upcoming Partner Conferences (0)
No conferences found for the selection.