Conferences
Algorithms announces selected third-party conferences. In case you would like to announce your own event on the Algorithms website, please fill out the following form to apply for the announcement of a conference or other academic event (seminar, workshop).
Upcoming Partner Conferences (2)

29 June–3 July 2020
The 15th International Computer Science Symposium in Russia (CSR 2020)
Ural Federal University, Ekaterinburg, Russia
CSR is an annual international conference held in Russia that is designed to cover a broad range of topics in Theoretical Computer Science. The list of previous CSR conferences can be found at
https://logic.pdmi.ras.ru/~csr/
. Conference proceedings are published in Springer's Lecture Notes in Computer Science series. A further Special Issue with invited extended versions of accepted algorithmic papers is planned with our /Algorithms/.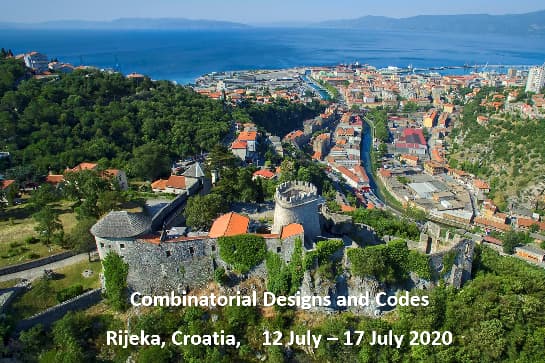 12–17 July 2020
Combinatorial Designs and Codes
Rijeka, Croatia
The goal of the conference is to bring together researchers interested in combinatorial designs, algebraic combinatorics, finite geometry, graphs, and their applications to communication and cryptography, especially to codes (error-correcting codes, quantum codes, network codes, etc.).
The main topics of the conference are: construction of combinatorial designs and strongly regular graphs, including constructions from finite groups and codes, construction of linear codes from graphs and combinatorial designs, network codes related to combinatorial structures; Hadamard matrices, association schemes, codes, designs, and graphs related to finite geometries, q-analogues of designs and other combinatorial structures.