Open Access This article is
freely available
re-usable
Article
Artificial Pain May Induce Empathy, Morality, and Ethics in the Conscious Mind of Robots
Institute for Open and Transdisciplinary Research Initiatives, Osaka University, Suita 565-0871, Japan
Received: 6 June 2019 / Accepted: 8 July 2019 / Published: 13 July 2019
Abstract
:
In this paper, a working hypothesis is proposed that a nervous system for pain sensation is a key component for shaping the conscious minds of robots (artificial systems). In this article, this hypothesis is argued from several viewpoints towards its verification. A developmental process of empathy, morality, and ethics based on the mirror neuron system (MNS) that promotes the emergence of the concept of self (and others) scaffolds the emergence of artificial minds. Firstly, an outline of the ideological background on issues of the mind in a broad sense is shown, followed by the limitation of the current progress of artificial intelligence (AI), focusing on deep learning. Next, artificial pain is introduced, along with its architectures in the early stage of self-inflicted experiences of pain, and later, in the sharing stage of the pain between self and others. Then, cognitive developmental robotics (CDR) is revisited for two important concepts—physical embodiment and social interaction, both of which help to shape conscious minds. Following the working hypothesis, existing studies of CDR are briefly introduced and missing issues are indicated. Finally, the issue of how robots (artificial systems) could be moral agents is addressed.
Keywords:
pain; empathy; morality; mirror neuron system (MNS)
Funding
This research was funded by JST Strategic Basic Research Programs (RISTEX), Research Area "Human-Information Technology Ecosystem," entitled "Legal Beings: Electronic personhoods of artificial intelligence and robots in NAJIMI society, based on a reconsideration of the concept of autonomy" (JPMJRX17H4, October 2017–September 2020).
Conflicts of Interest
The author declares no conflict of interest.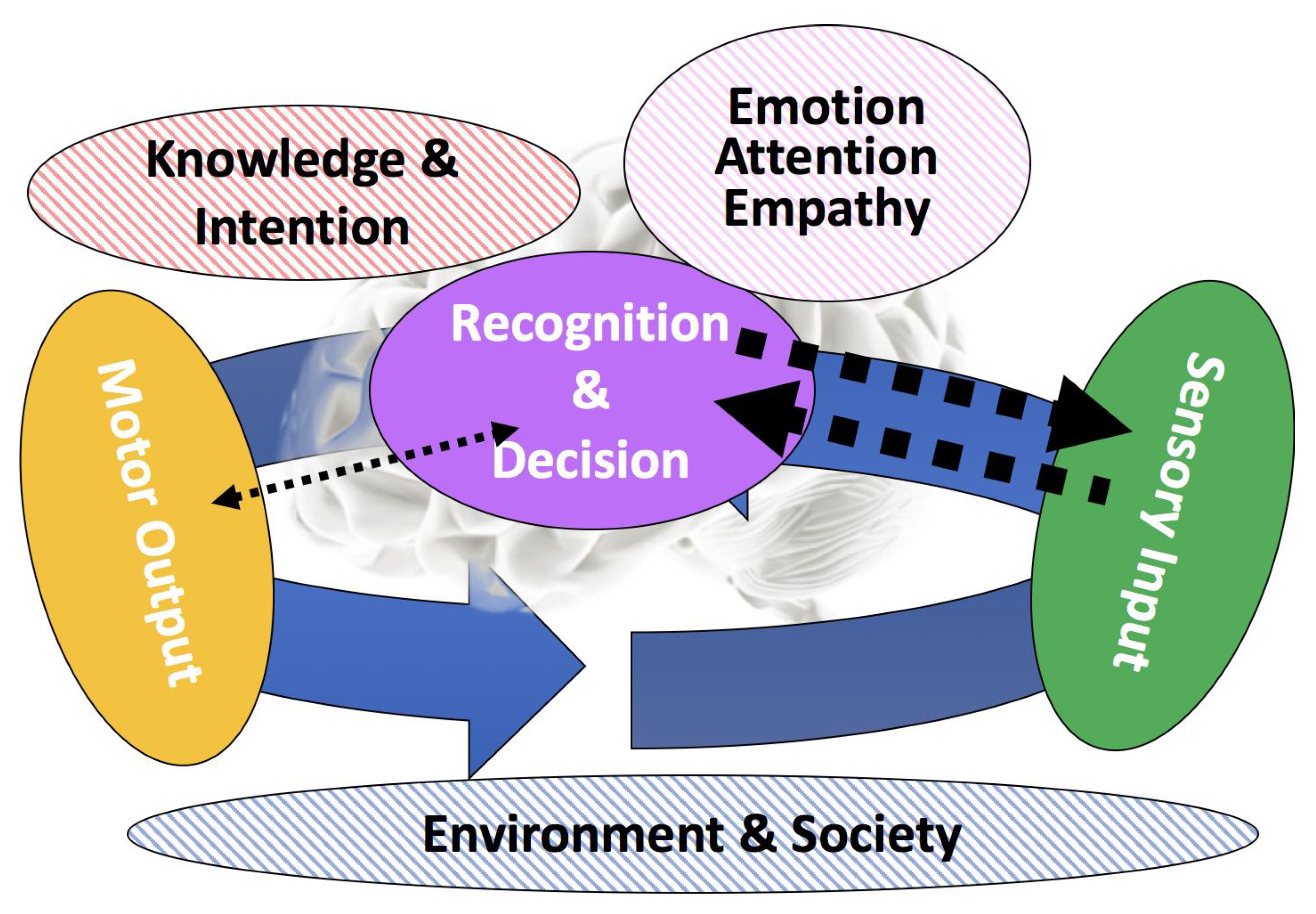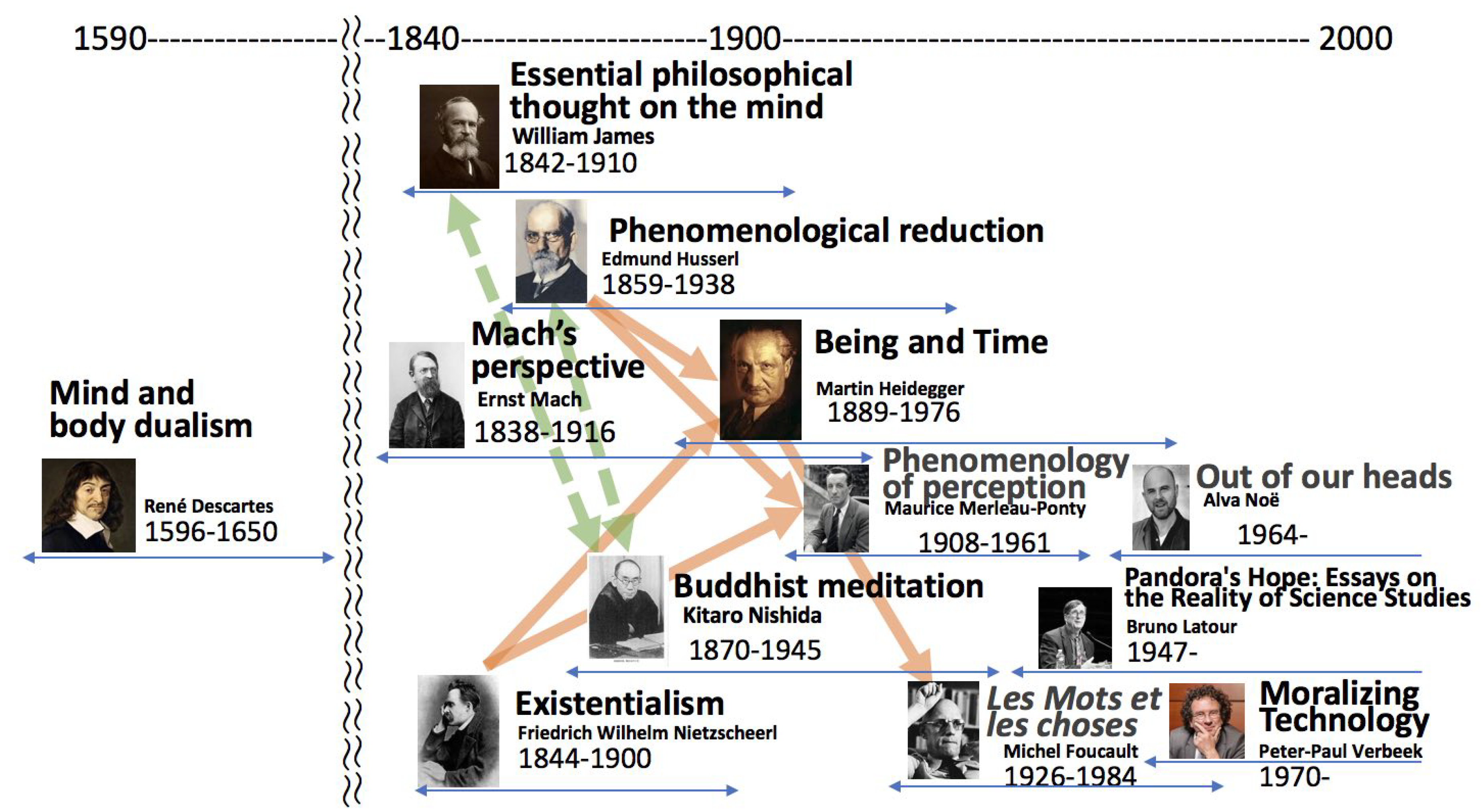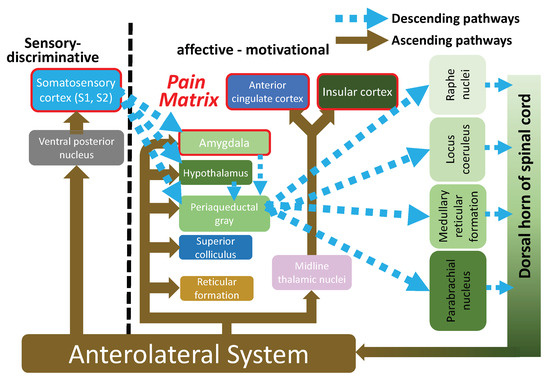 Figure 3.
Pain matrix (adopted from Figures 10.5 and 10.8 (A) in [
4
]).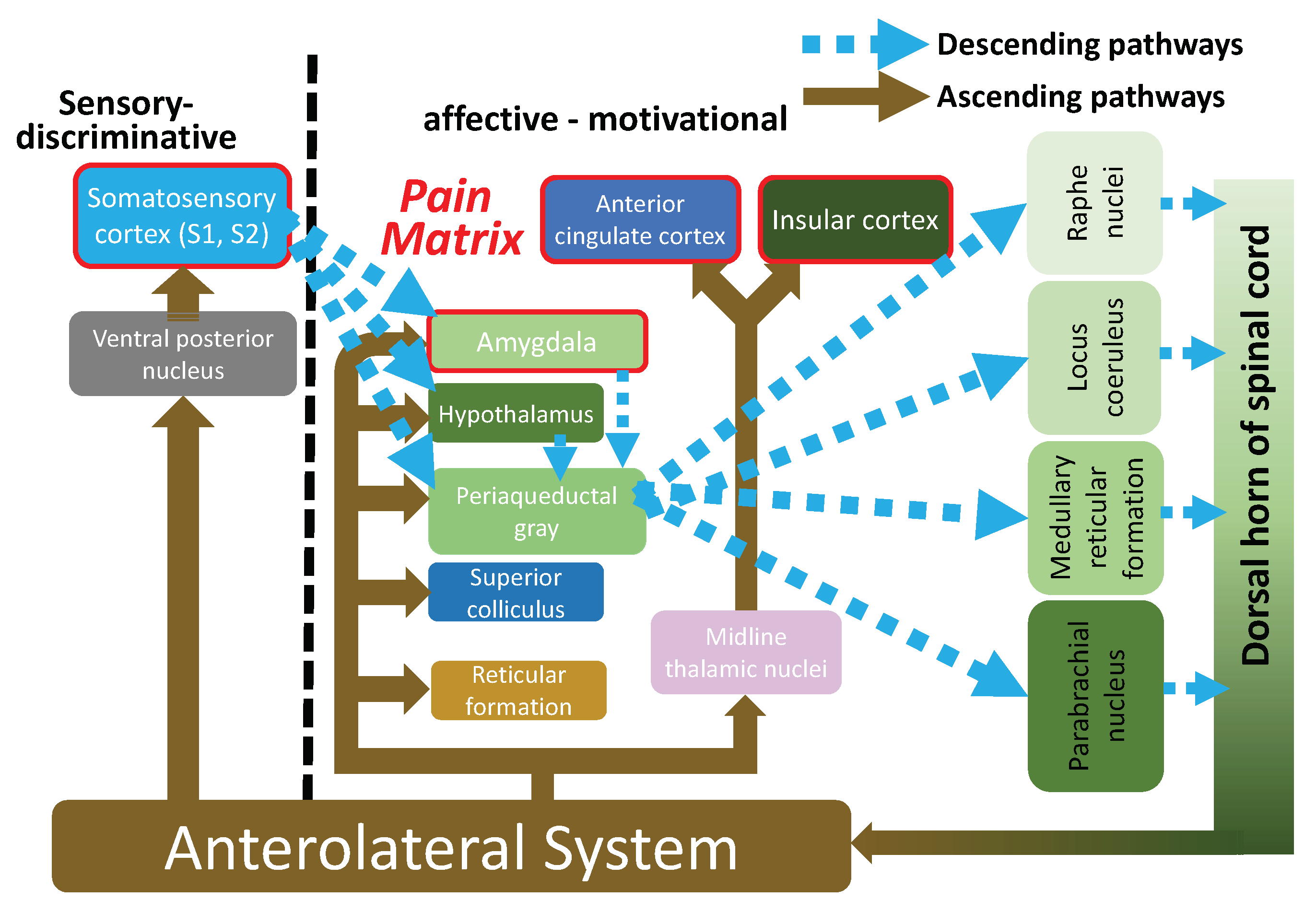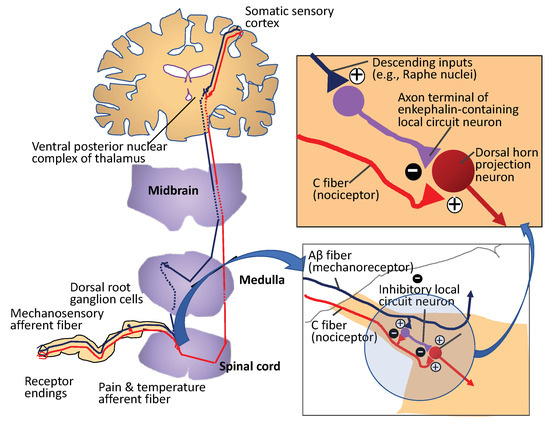 Figure 4.
A discriminative pain pathway and mechanosensory pathway (adopted from Figures 10.6 (
A
) and 10.8 (
B
,
C
) in [
4
]).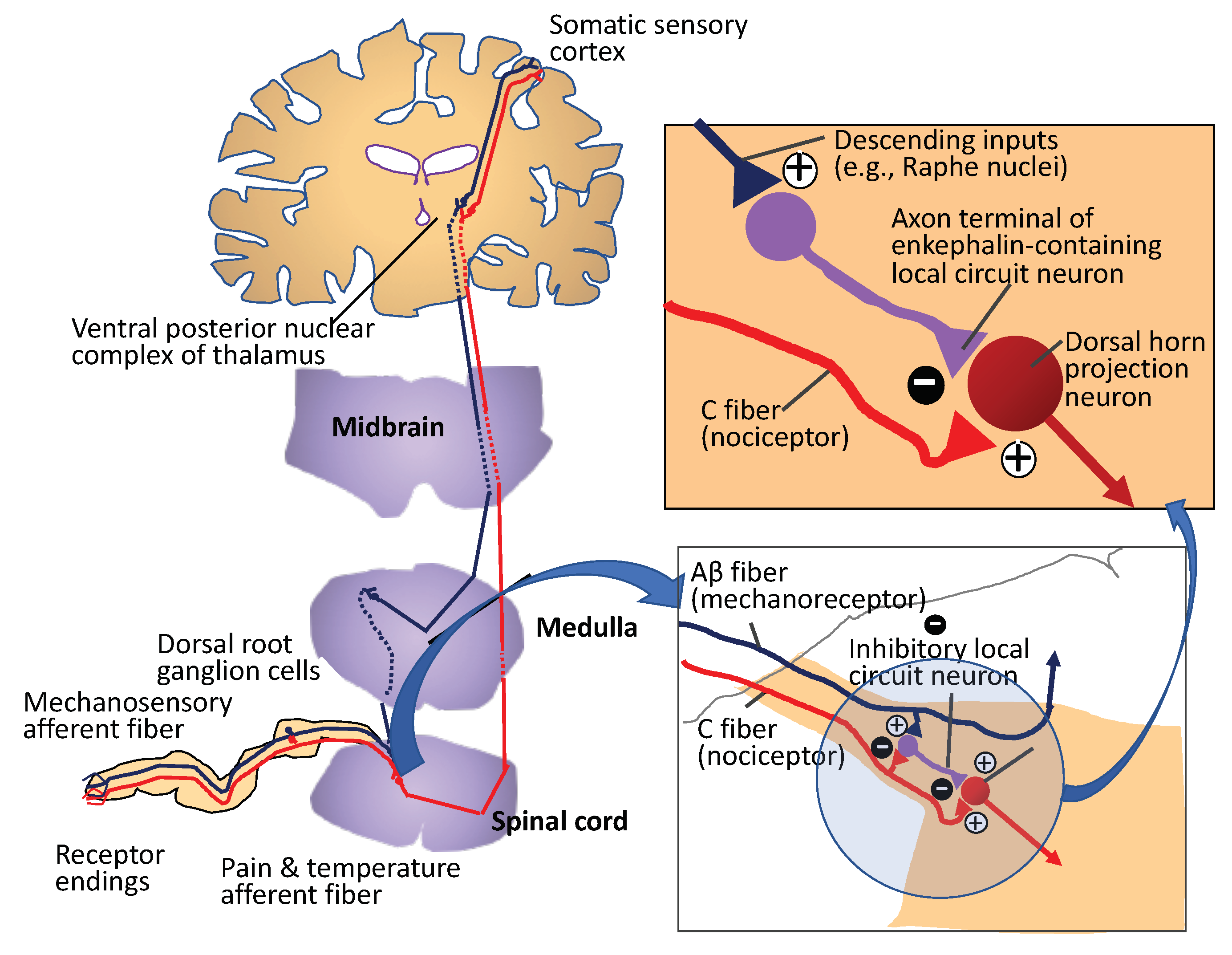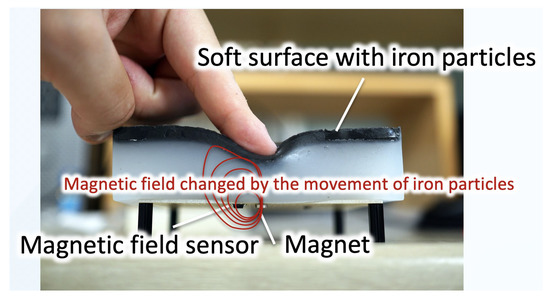 Figure 6. Basic structure of the proposed flexible tactile sensor, which can detect an applied normal force and vertical deformation.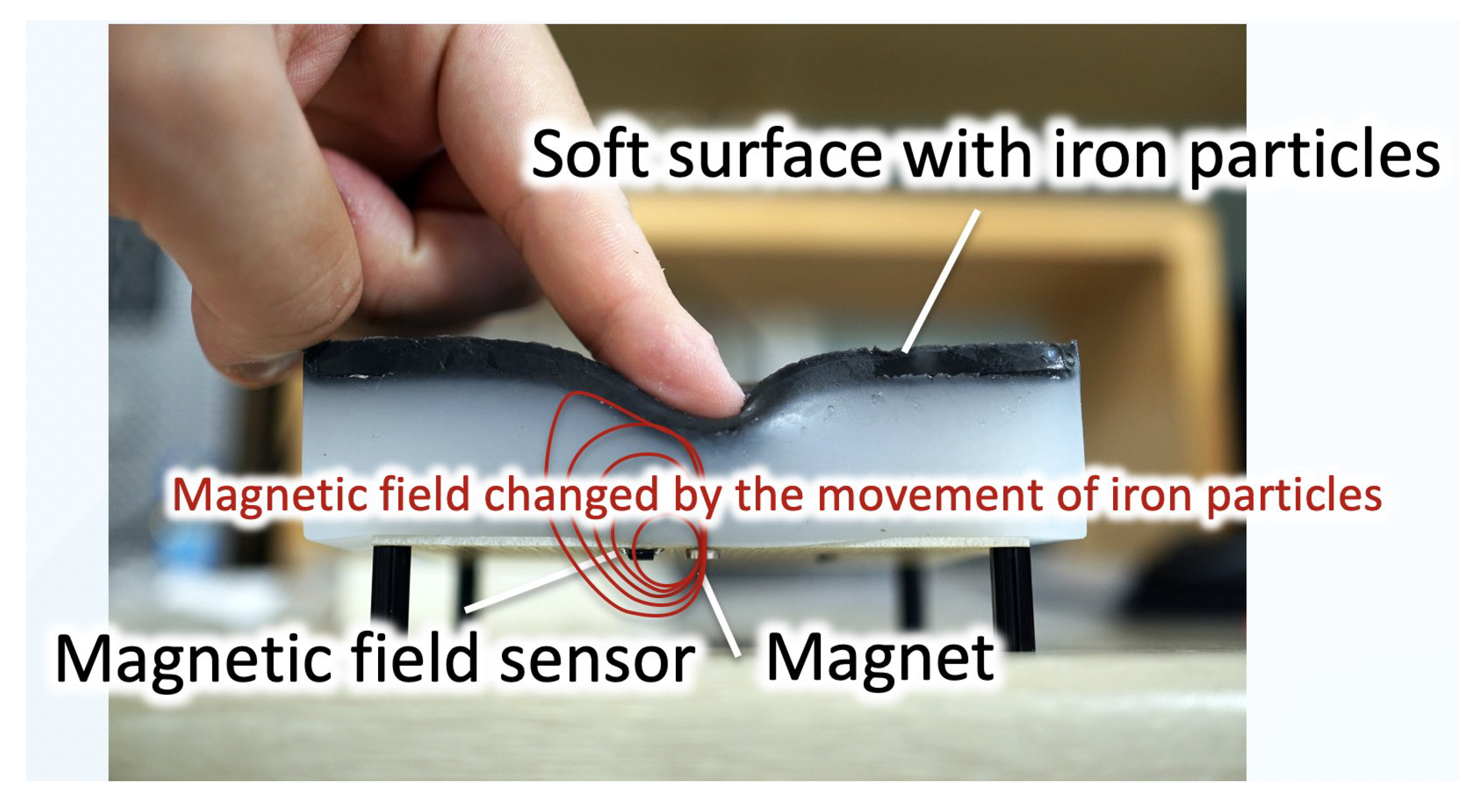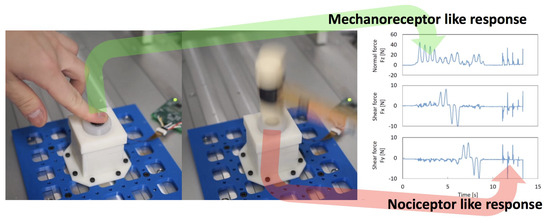 Figure 7. A soft tactile sensor that discriminates soft and hard touches as a mechanoreceptor and nociceptor, respectively.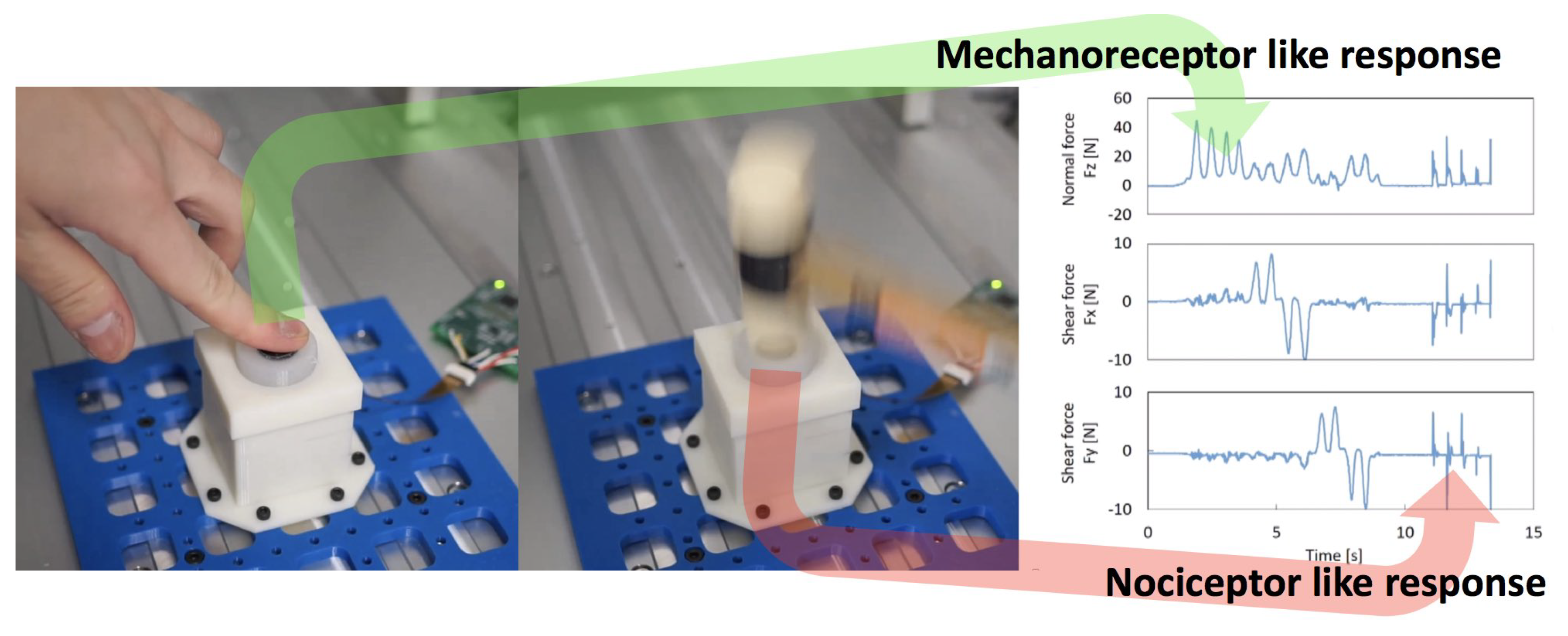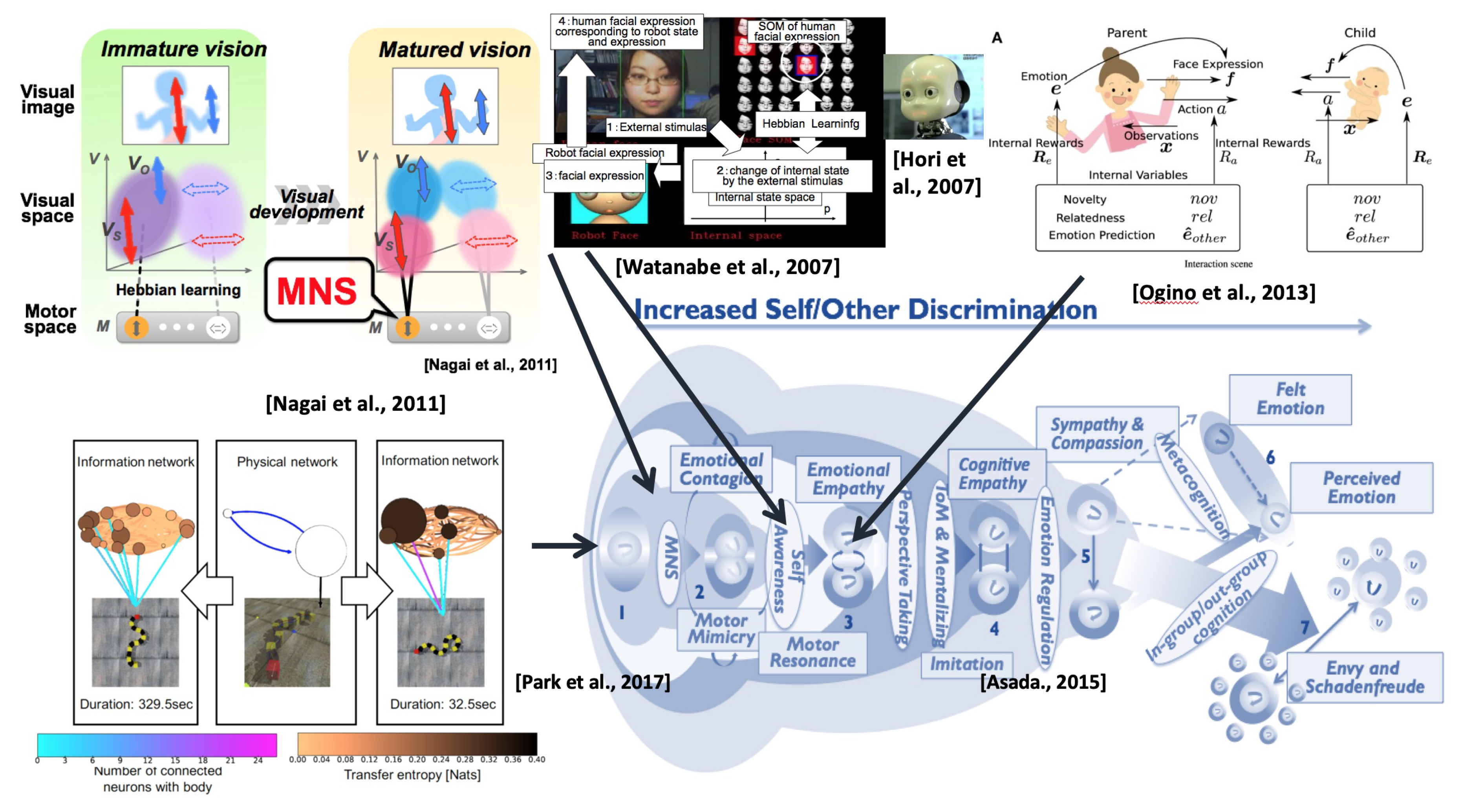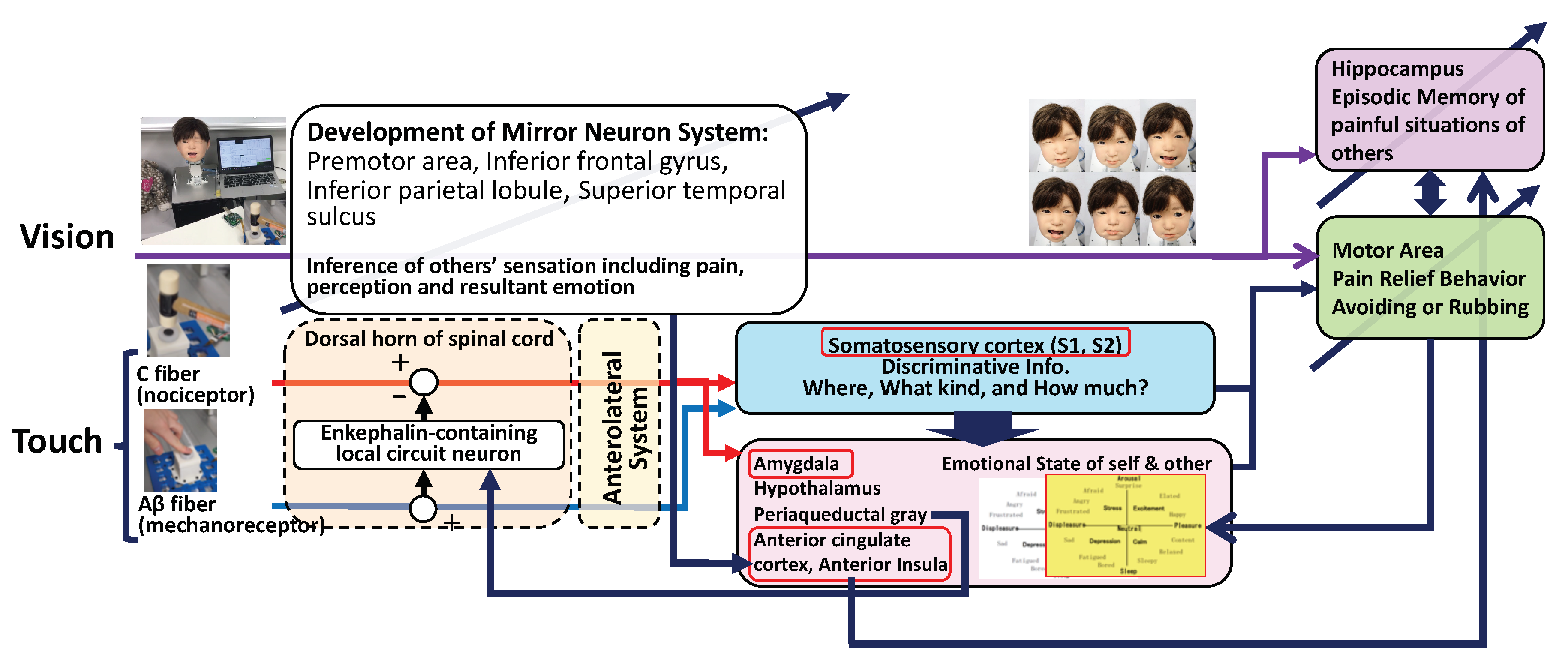 © 2019 by the author. Licensee MDPI, Basel, Switzerland. This article is an open access article distributed under the terms and conditions of the Creative Commons Attribution (CC BY) license (http://creativecommons.org/licenses/by/4.0/).