Self-Assembly Properties of Amphiphilic Iron(III) Spin Crossover Complexes in Water and at the Air–Water Interface
1
School of Chemistry, University College Dublin (UCD), Belfield, Dublin D4, Ireland
2
School of Biomedical Sciences, University of Ulster, Cromore Road, Coleraine BT52 1SA, UK
3
School of Chemical Sciences, Dublin City University, Dublin D9, Ireland
4
Department of Chemistry, University of Fribourg, Ch. du Musée 9, CH-1700 Fribourg, Switzerland
*
Author to whom correspondence should be addressed.
†
Present Address: University of Lisboa, Faculty of Sciences, BioISI—Biosystems & Integrative Sciences Institute, Campo Grande, C8 bdg, 1749-016 Lisboa, Portugal and Department of Inorganic Chemistry, Faculty of Science, Charles University, 128 43 Prague 2, Czech.
‡
Present Address: Department of Chemistry and Biochemistry, University of Bern, Freiestrasse 3, CH-3012 Bern, Switzerland.
Received: 15 October 2018 / Revised: 30 October 2018 / Accepted: 1 November 2018 / Published: 4 November 2018
Abstract
The assembly properties of three known spin crossover iron(III) complexes
1
–
3
, at the air–water interface, are reported. All three complexes are amphiphiles, each bearing a pair of C
n
alkyl chains on the polyamino Schiff base sal
2
trien ligand (
n
= 6, 12, or 18). Complex
1
is water-soluble but complexes
2
and
3
form Langmuir films, and attempts were made to transfer the film of the C
18
complex
3
to a glass surface. The nature of the assembly of more concentrated solutions of
3
in water was investigated by light scattering, cryo-SEM (scanning electron microscopy), and TEM (transmission electron microscopy), all of which indicated nanoparticle formation. Lyophilization of the assembly of complex
3
in water yielded a powder with a markedly different magnetic profile from the powder recovered from the initial synthesis, notably, the spin crossover was almost completely quenched, and the thermal behavior was predominantly low spin, suggesting that nanoparticle formation traps the system in one spin state.
View Full-Text
►

▼

Figures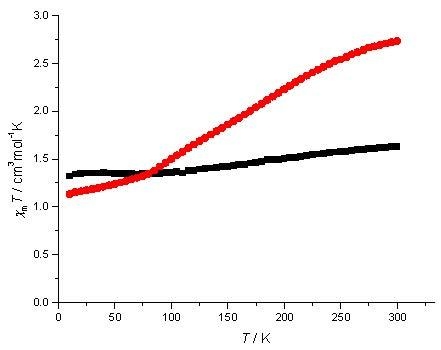 Graphical abstract
This is an open access article distributed under the
Creative Commons Attribution License
which permits unrestricted use, distribution, and reproduction in any medium, provided the original work is properly cited (CC BY 4.0).

Share & Cite This Article
MDPI and ACS Style
Martinho, P.N.; Kühne, I.A.; Gildea, B.; McKerr, G.; O'Hagan, B.; Keyes, T.E.; Lemma, T.; Gandolfi, C.; Albrecht, M.; Morgan, G.G. Self-Assembly Properties of Amphiphilic Iron(III) Spin Crossover Complexes in Water and at the Air–Water Interface. Magnetochemistry 2018, 4, 49.
Note that from the first issue of 2016, MDPI journals use article numbers instead of page numbers. See further details here.
Related Articles
Comments
[Return to top]