Open Access This article is
freely available
re-usable
Communication
Development and Characterization of Biomimetic Carbonated Calcium-Deficient Hydroxyapatite Deposited on Carbon Fiber Scaffold
Centre National de la Recherche Scientifique (CNRS), University Orléans, ICMN UMR 7374, F-45071 Orléans, France
*
Author to whom correspondence should be addressed.
Received: 2 March 2018 / Accepted: 12 April 2018 / Published: 23 April 2018
Abstract
:
Calcium phosphate and derivatives have been known for decades as bone compatible biomaterials. In this work, the chemical composition, microtexture, and structure of calcium phosphate deposits on carbon cloths were investigated. Three main types of deposits, obtained through variation of current density in using the sono-electrodeposition technique, were elaborated. At low current densities, the deposit consists in a biomimetic, plate-like, carbonated calcium-deficient hydroxyapatite (CDA), likely resulting from the in situ hydrolysis of plate-like octacalcium phosphate (OCP), while at higher current densities the synthesis leads to a needle-like carbonated CDA. At intermediate current densities, a mixture of plate-like and needle-like carbonated CDA is deposited. This established that sono-electrodeposition is a versatile process that allows the coating of the carbon scaffold with biomimetic calcium phosphate while tuning the morphology and chemical composition of the deposited particles, thereby bringing new insights in the development of new biomaterials for bone repair.
Keywords:
carbon scaffold; electrodeposition; calcium phosphates; carbonated calcium-deficient hydroxyapatite; carbon biomaterial
Acknowledgments
This work was supported by the FP7-IRSES European program "ABREM" 2012–2015 and the Region Centre-Val de Loire project "MatBioReOs" 2013–2016.
Author Contributions
Quentin Picard performed the experiments; Quentin Picard and Florian Olivier have received a PhD grant from MESRI-France, Fabienne Warmont performed TEM images and Quentin Picard, Florian Olivier, Sandrine Delpeux, Jérôme Chancolon, and Sylvie Bonnamy wrote the paper.
Conflicts of Interest
The authors declare no conflict of interest.
Figure 1. SEM micrographs of (a) pristine activated carbon fiber cloth; (b) CaP coated carbon cloth with homogeneous (as an example at 75 mA/g); and (c) heterogeneous (as an example at 25 mA/g) coverage of the fibers. Insets are given higher magnifications of the carbon fibers.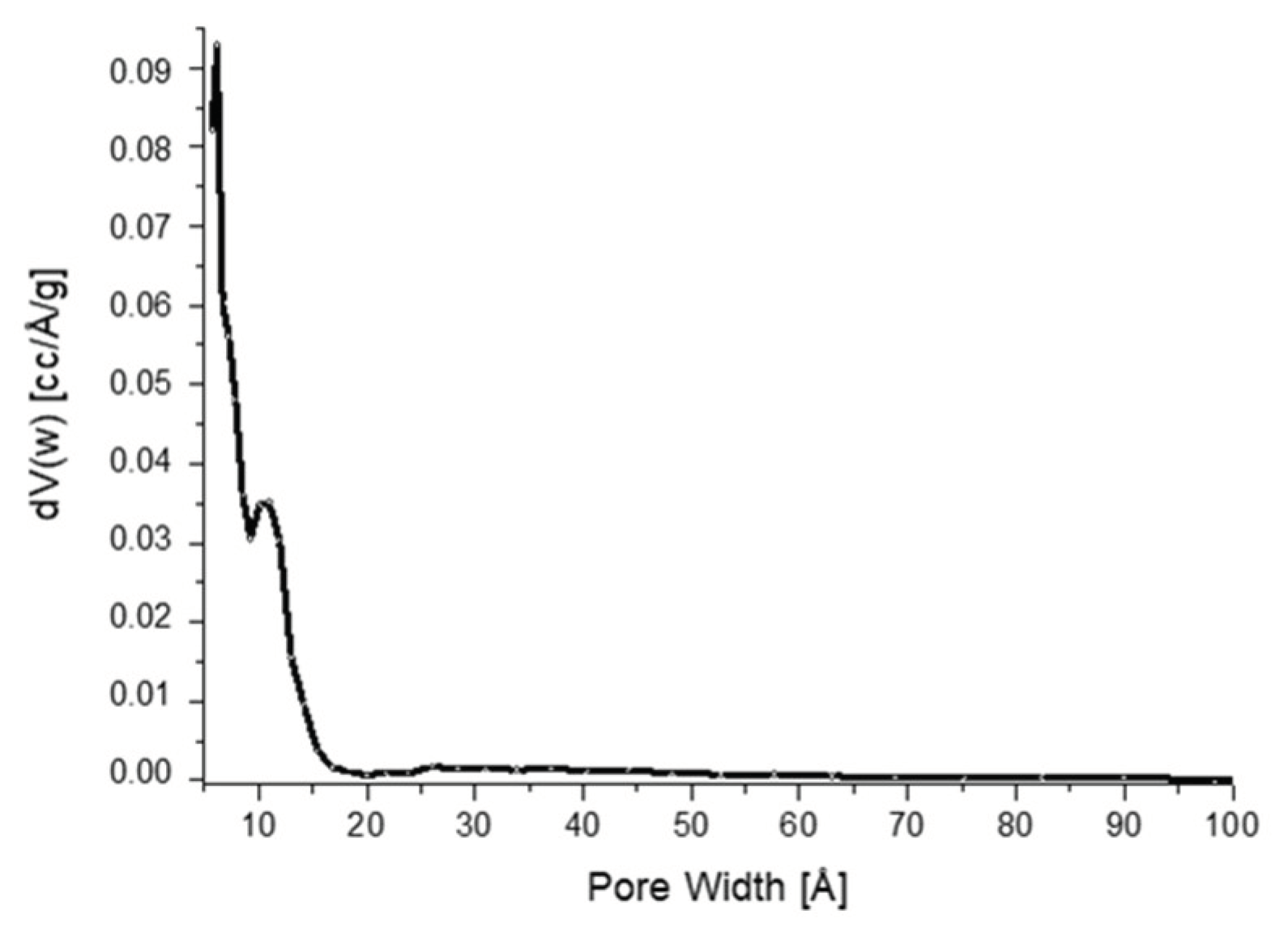 Figure 3. Variation of the mass uptake as a function of applied current density. Error bars are calculated according to student test with five experimental points.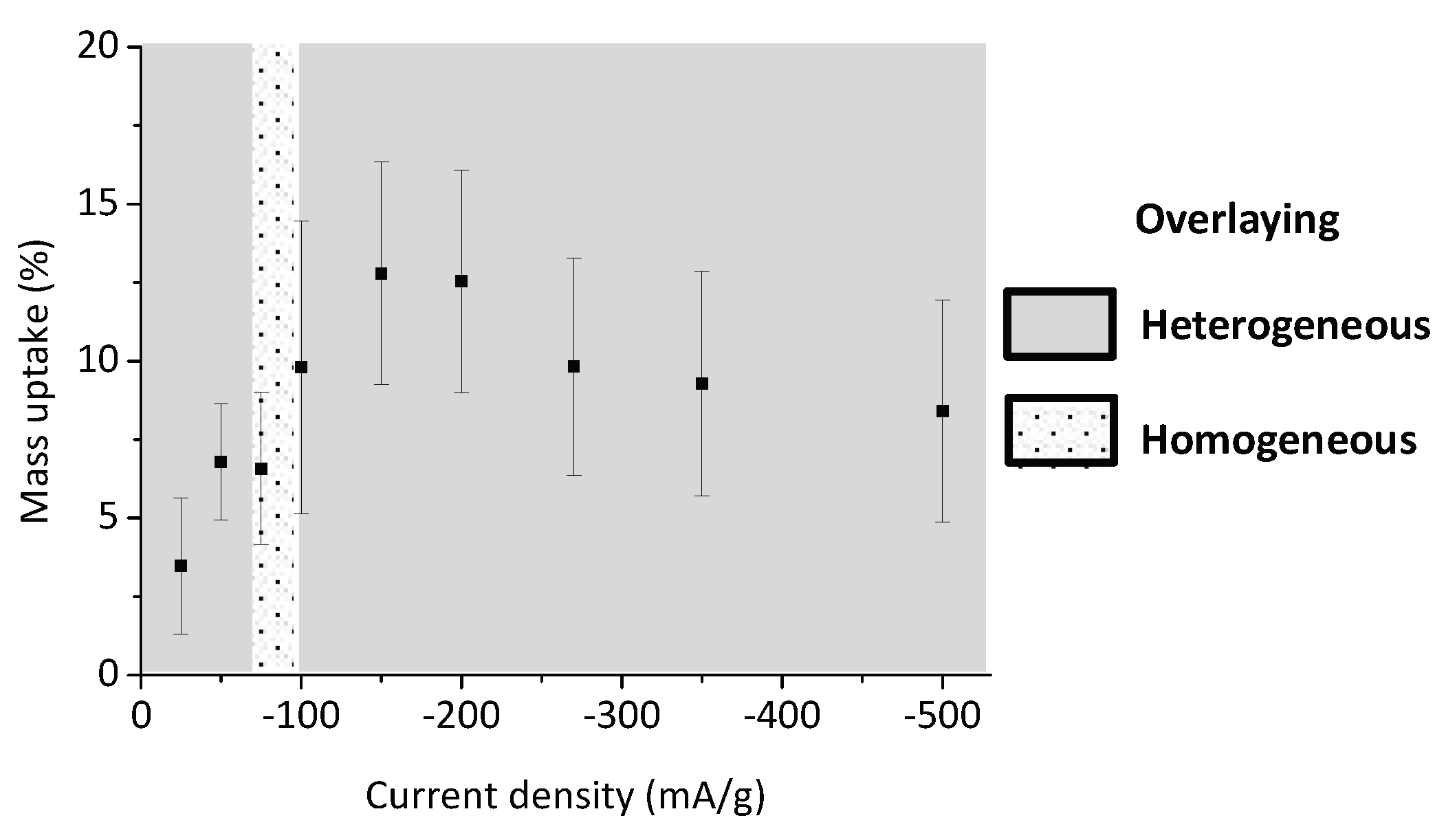 Figure 4. TEM micrographs of CaP deposits: (a) plate-like microtexture obtained at cd ≤ 50 mA/g; (b) mixture between plate-like and needle-like microtextures obtained at 75 mA/g; and (c) only needle-like microtexture obtained at cd ≥ 100 mA/g (magnification ×20,000).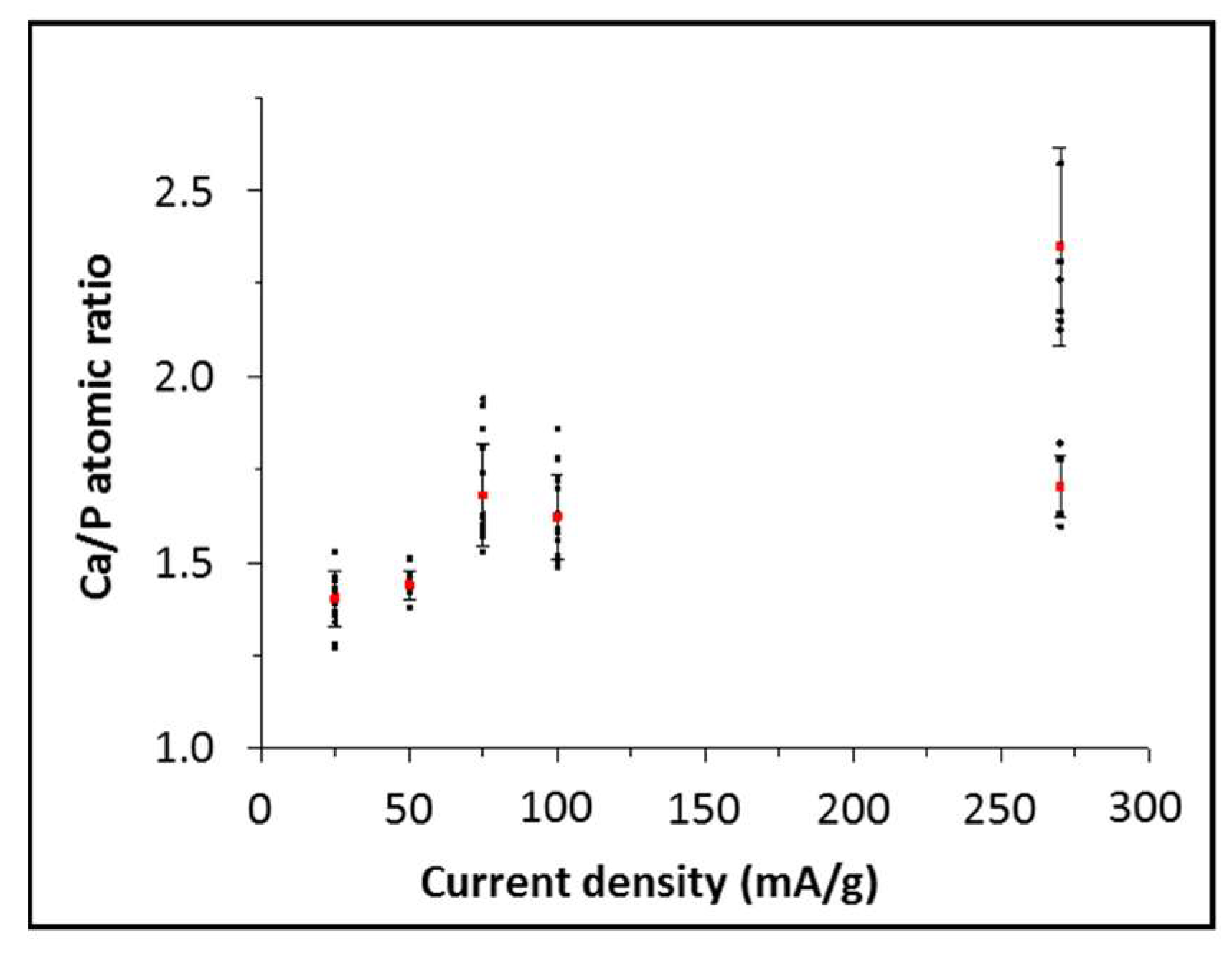 Figure 6. X-ray patterns of CaP deposits obtained at 50, 75, 100, and 270 mA/g (KαCu = 0.154056 nm).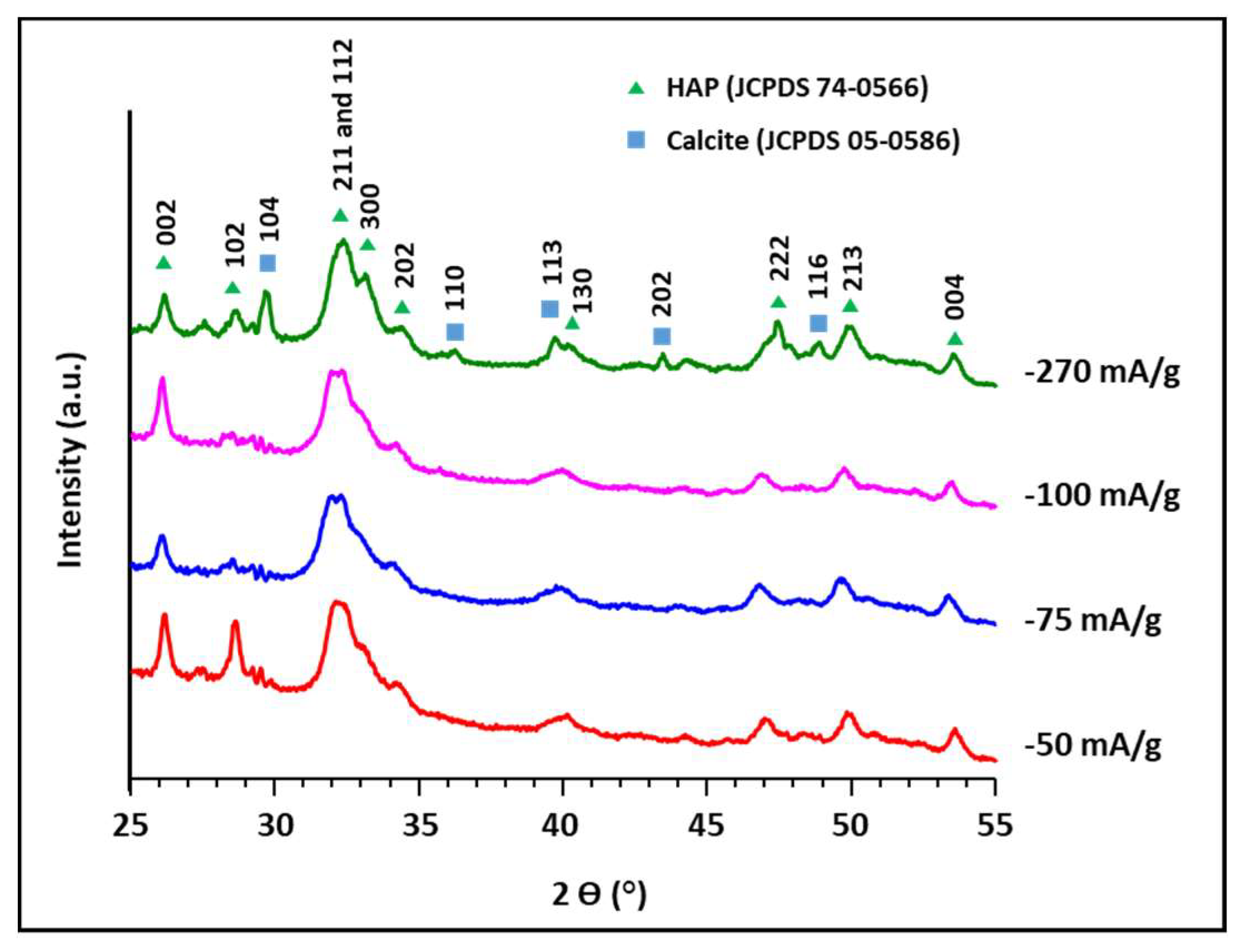 Figure 7. FTIR spectra of CaP deposits: (a) full spectra and (b) expansion of the υ1–υ3PO43− region.
| SBET (m2/g) | Vtotal (cm3/g) | Vmicro 1 (cm3/g) | Vultramicro 2 (cm3/g) | Vmeso 1 (cm3/g) |
| --- | --- | --- | --- | --- |
| 1693 | 0.68 | 0.51 | 0.52 | 0.09 |
1 Measured by N2 adsorption at 77 K, using the density functional theory (DFT) method. 2 Measured by CO2 adsorption at 273 K, using the Dubinin-Radushkevich (DR) theory.

© 2018 by the authors. Licensee MDPI, Basel, Switzerland. This article is an open access article distributed under the terms and conditions of the Creative Commons Attribution (CC BY) license (http://creativecommons.org/licenses/by/4.0/).