Open Access This article is
freely available
re-usable
Article
Eco-Friendly Synthesis of Nitrogen-Doped Mesoporous Carbon for Supercapacitor Application
1
Université de Haute-Alsace, Institut de Science des Matériaux de Mulhouse (IS2M) CNRS UMR 7361, F-68100 Mulhouse, France
2
Université de Strasbourg, F-67081 Strasbourg, France
3
Centre Interuniversitaire de Recherche et d'Ingénierie des Matériaux (CIRIMAT), UMR CNRS 5085, Université Paul Sabatier, 118 Route de Narbonne, F-31062 Toulouse, France
4
Réseau sur le Stockage Electrochimique de l'Energie (RS2E), CNRS FR3459, 33 Rue Saint Leu, F-80039 Amiens CEDEX, France
*
Author to whom correspondence should be addressed.
Received: 16 February 2018 / Accepted: 26 March 2018 / Published: 30 March 2018
Abstract
:
A sustainable and simple synthesis procedure involving the co-assembly of green phenolic resin and amphiphilic polymer template in water/ethanol mixture at room temperature to synthesize nitrogen doped mesoporous carbon is reported herein. Guanine is proposed as a novel nitrogen-based precursor which is able to create H-bondings both with the phenolic resin and the template allowing the formation of mesoporous carbons with nitrogen atoms uniformly distributed in their framework. The influence of the synthesis procedure, template amount and annealing temperature on the carbon textural properties, structure and surface chemistry were investigated. For several conditions, carbon materials with ordered pore size and high nitrogen content (up to 10.6 at %) could be achieved. The phase separation procedure combined with optimal amount of template favor the formation of ordered mesoporous carbons with higher specific surface area while the increase in the temperature induces a decrease in the surface area and amount of heteroatoms (N and O). The electrochemical performances as electrode in supercapacitors were evaluated in acidic medium and the capacitance was closely related to the material conductivity and surface chemistry.
Keywords:
N-doped mesoporous carbon; soft-template; guanine; supercapacitor
1. Introduction
Inspired by our recent works, herein, we report a direct synthesis of N-doped ordered mesoporous carbons with a high nitrogen content and tuned porosity by co-assembly of phloroglucinol–glyoxylic acid resin and guanine with Pluronic F-127 template in water/ethanol mixture at room temperature. Guanine is proposed as a new green precursor which contains high nitrogen content (46.3%) coming from one nitrile group and two amine groups in its composition. Several synthesis parameters were investigated (synthesis procedure, template amount and annealing temperature) and their impact on the final material texture and structure finely characterized. Thus, insight on the formation mechanism of the N-doped mesoporous carbon using guanine is proposed based on several techniques. Selected materials were tested as supercapacitors and the performances are discussed in terms of materials characteristics.
2. Materials and Methods
2.1. Material Synthesis
All chemicals were purchased from Sigma-Aldrich (Darmstadt, Germany) and used as received without any further purification. The nitrogen doped carbon porous materials were synthesized by soft-templating approach. Typically, phloroglucinol (0.82 g) and Pluronic F-127 (1.6 g) were dissolved in an ethanol/water mixture (15/30 mL) followed by the addition of guanine (0.46 g) and glyoxylic acid (0.53 g). Three different procedures were investigated: (i) a phase separation approach consisting in aging the mixture in the absence of stirring during 48 h at normal conditions of pressure and temperature; (ii) a stirring approach, a rather similar procedure as before but in this case the solution is stirred continuously in a closed Teflon beaker; and (iii) a stirring/evaporation approach implying the evaporation of the solvent under stirring in air in a fume-hood using the same Teflon beaker but uncovered. The obtained polymer-gel was recovered (in the first two cases the solvent must be discarded) and dried at room temperature and at 80 °C in air for 12 h followed by another 12 h at 150 °C in order to cross-link the phenolic resin framework. The obtained materials were pyrolyzed at 600 °C under inert atmosphere (Ar) for 1 h using a heating rate of 2 K/min. To check the influence of annealing temperature, two other temperatures were investigated, i.e., 750 and 900 °C on the materials obtained using the stirring method. Another studied parameter was the amount of Pluronic F-127 template, i.e., 0.8 and 0.4 g was used in addition to the reference quantity 1.6 g. A last material was prepared in the absence of phloroglucinol in order to evaluate the contribution of guanine in the synthesis mechanism. The amounts of guanine and glyoxylic acid was increased to 0.8 g while that of template, Pluronic F-127 was kept constant (1.6 g).
2.2. Material Characterization
The textural properties of the carbon material were investigated with Micromeritics ASAP 2420 Accelerated Surface Area and Porosimetry System (Micromeritics Instrument Corporation, Norcross, GA, USA) using N
2
as adsorbate at −196 °C and allowing simultaneous analysis of six materials. Prior to the analysis, the samples were out-gassed overnight under vacuum at 300 °C on the degassing port followed by 12 h out-gassing on the analysis port. The specific surface area (SSA) was calculated from the linear plot in the relative pressure range of 0.05–0.3 using the BET (Brunauer–Emmett–Teller) model while the micropore volume (
V
micro
) was determined using the Dubinin–Radushkevich (DR) equation. The mesopore volume (
V
meso
) was obtained by subtracting the micropore volume from the total pore volume of N
2
adsorbed at a relative pressure
P/P
0
of 0.95. The pore size distributions (PSD) were determined from the adsorption branch of nitrogen isotherms using the 2D-NLDFT (non local density functional theory) standard slit pore model for carbon materials implemented in SAIEUS software (Micromeritics) [
35
,
36
].
The long-range ordering of the materials was studied by small angle X-ray scattering (SAXS) analysis using a Rigaku SMax 3000 (RIGAKU, Tokyo, Japan) equipped with a rotating Cu anode Micromax-007HF (40 kV, 30 mA) and OSMIC CMF (Confocal Max Flux) optics. ImageJ software (National Institutes of Health, Rockville Pike, MD, USA) was used for SAXS treatment of different images collected with the X-ray 2D detector. X-ray photoelectron spectroscopy (XPS) was performed with a VG Scienta SES 200-2 spectrometer (VG Scienta, Uppsala, Sweden) equipped with a monochromatized Al Kα X-ray source (1486.6 eV) and a hemispherical analyzer (VG Scienta, Uppsala, Sweden). Widescan and high resolution XPS spectra are recorded with a pass energy 100 eV. Spectra were subjected to a Shirley baseline and peak fitting was made with mixed Gaussian-Lorentzian components with equal full-width-at-half-maximum (FWHM) using CASAXPS version 2.3.17 software (Neal Fairley, Teignmouth, UK). All the binding energies (BE) are referenced to the C1s peak (sp2 carbon atoms) from the "graphitic material" at 284.6 eV.
The material surface morphology/structure was investigated with a JEOL ARM-200F transmission electron microscope (TEM) (JEOL, Akishima, Japan) working at 200 kV. Energy Dispersive X-ray analysis (EDX) mapping with quantitative determination of atomic composition of the NPs was obtained with a JED 2300 detector (JEOL, Akishima, Japan) coupled with the transmission electron microscope.
13C solid-state NMR CP-MAS (cross-polarization magic angle spinning) experiments have been performed on a Bruker Avance 400 MHz spectrometer (Bruker, Karlsruhe, Germany) using 3.2 mm zirconia rotors spinning at a MAS frequency of 13 kHz. Recycle delay for all CP experiments was 4 s and spinal-64 decoupling was applied during signal acquisition. Cross-polarization transfers were performed using adiabatic tangential ramps to enhance the transfer efficiency, and the contact time was 1 ms.
2.3. Material Electrochemical Characterization
The materials were tested using Swagelok cells in a 2-electrode configuration, by cyclic voltammetry using a multichannel VMP3 potentiostat/galvanostat (Biologic, Paris, France). Electrodes were prepared by mixing 95% of carbon with 5% of polytetrafluoroethylene (PTFE) binder in the presence of ethanol. In some cases, carbon black was used (30 wt %). Electrochemical capacitors were built using two carbon electrodes (8 mm diameter) with comparable mass (~7 mg) and thickness (200 µm) [
37
] which were electrically isolated by a 50 mm-thick porous cellulose as separator disk. As counter electrode a platinum disk was used. All materials were tested in 0.1 M H
2
SO
4
aqueous electrolyte. Cyclic voltammetry was performed in a voltage window between 0 and 0.9 V for aqueous electrolytes at scan rates of 20 mV·s
−1
. Electrochemical impedance spectroscopy (EIS) measurements were carried out at open-circuit voltage within the frequency range from 1 mHz to 100 kHz.
3. Results and Discussion
Herein, few important parameters have been explored in order to evaluate their influence on the final carbon characteristics. The phase separation, even if less used compared to the EISA method, was selected for this study taking into consideration the following advantages (a) allows to prepare high quantities of material per batch of synthesis, therefore possible to up-scale and (b) easy to perform and to recover the polymer for carbonization (scratching of polymer film from petri dishes being necessary for EISA method). However, the control of porosity (surface area, pore size and architecture) is of great importance, particularly when new precursors are incorporated in the synthesis mixture. This is the case of guanine which was used for the first time in order to introduce nitrogen in the carbon framework.
4. Conclusions
An eco-friendly and facile direct synthesis route based on co-assembly of a green phenolic resin (phloroglucinol/glyoxylic acid), guanine and a soft-template, to design N-doped mesoporous, is demonstrated in this work. Distinct carbon textures and high nitrogen contents could be obtained by tuning several experimental parameters. The synthesis procedure and the amount of template strongly influenced the mesoporosity but also the microporosity of the carbon while the thermal annealing induces also modification in the surface functionalities. The 13C NMR studies evidenced cross-linking reactions between phloroglucinol and glyoxylic acid and no covalent bonds formation with guanine. The successful assembly of the guanine with the phenolic resin via H-bondings and with the hydrophilic moieties of the template micelles resulted in ordered mesostructures with uniformly dispersed nitrogen in the carbon framework. The electrochemical performances as electrodes in supercapacitor were strongly impacted by the resistance of the materials. For low annealing temperature (600 °C) the nitrogen and oxygen content in the materials is very high inducing high resistance and consequently low capacitance. Increasing the annealing temperature led to the removal of oxygen/nitrogen groups, a decrease in the resistance and improvement of the capacitance. The maximum achieved capacitance was 97 F·g−1 for materials treated at 750 °C which combines high surface area, high conductivity and proper amounts of heteroatoms.
Acknowledgments
The Réseau sur le Stockage Electrochimique de l'Energie (RS2E) is acknowledged for financial support of this project through the ANR project Storex (ANR-10-LABX-76-01). The authors thank, Loïc Vidal and Jean-Marc Le Meins for their assistance with the TEM and SAXS analysis through the IS2M technical platforms. Luc Delmotte is acknowledged for performing the NMR analysis. Barbara Daffos and Wan-Yu Tsai from CIRIMAT are acknowledged for the help provided with the electrochemical measurements.
Author Contributions
Georges Moussa performed the synthesis of the materials and their electrochemical characterization, Samar Hajjar-Garreau analyzed the materials by XPS technique, Pierre-Louis Taberna and Patrice Simon supervised the electrochemistry part while Camélia Matei Ghimbeu supervised the whole work and write the manuscript. All authors reviewed the manuscript prior to the submission.
Conflicts of Interest
The authors declare no conflict of interest.
Figure 1. Schematic representation of the synthesis process of N-doped mesoporous carbon and the involved mechanism.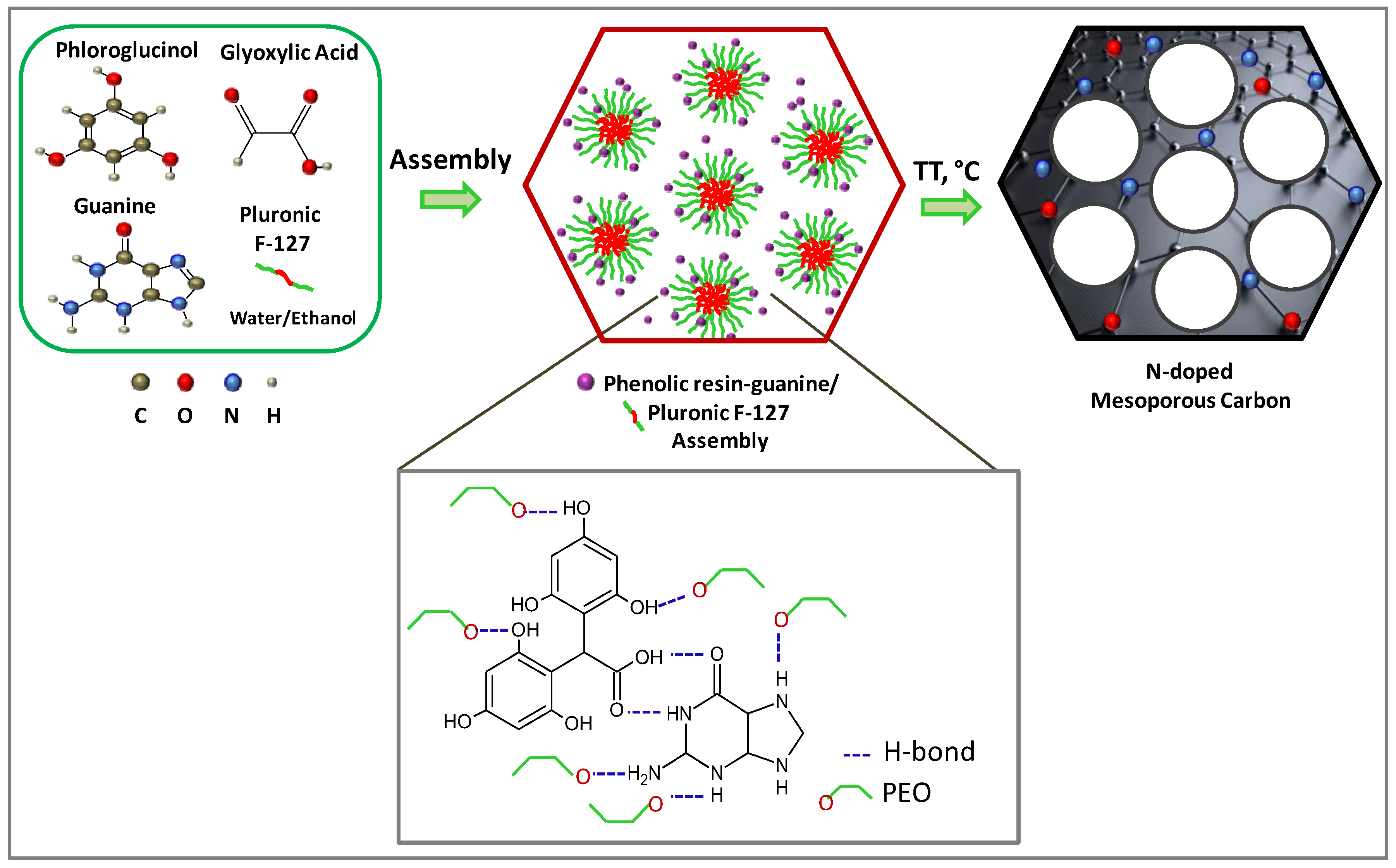 Figure 2. TEM images of carbon materials obtained by using different synthesis procedures: phase separation (a), stirring (b) and stirring/evaporation (c).

Figure 3. Nitrogen adsorption/desorption isotherms (a) and their corresponding 2D-NLDFT pore size distribution (b) of carbon materials obtained by using different synthesis procedures.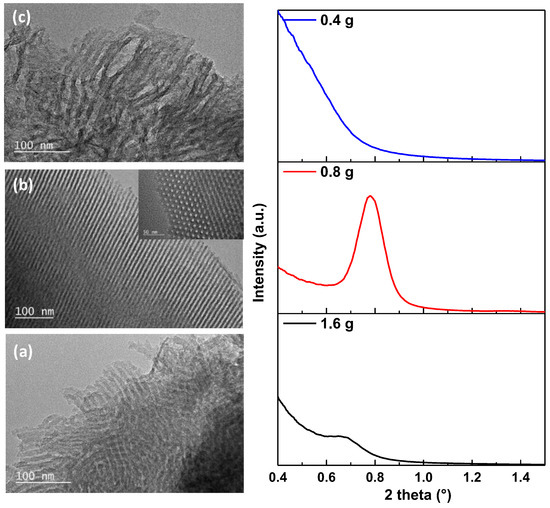 Figure 4. (left) TEM images of carbon materials and (right) Small-angle X-ray Scattering patterns of carbon materials obtained using the stirring procedure and different amounts of template: 1.6 g (a), 0.8 g (b) and 0.4 g (c).
Figure 5. Nitrogen adsorption/desorption isotherms and the corresponding 2D-NLDFT pore size distribution of carbon materials obtained by using the stirring procedure and different amounts of template (a,b) and different temperatures (template amount 0.8 g) (c,d).
Figure 6. XPS deconvoluted spectra of the stirring procedure and different annealing temperatures (a) 600 °C, (b) 750 °C and (c) 900 °C.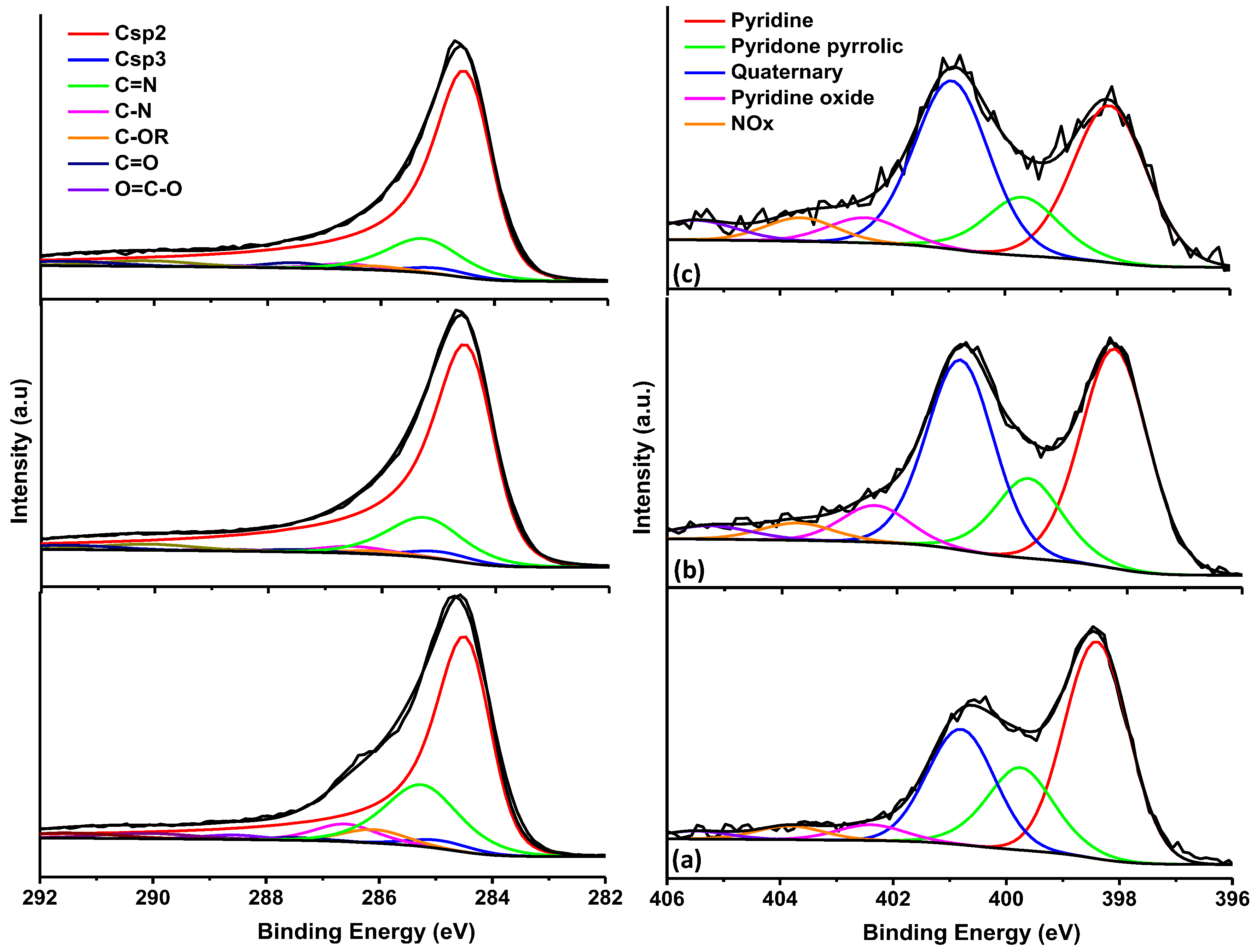 Figure 7. STEM image of a typical carbon (a) along with the EDX mapping showing the distribution of C (b), N (c) and O atoms (d) in the materials.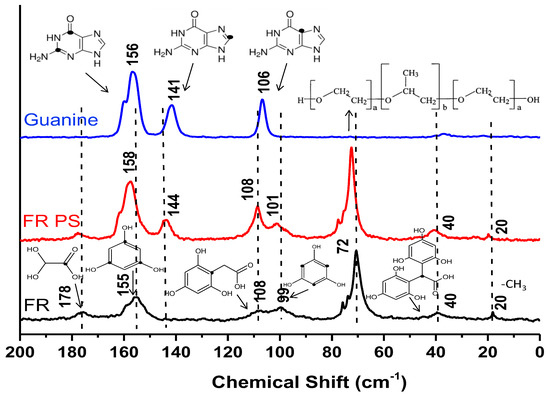 Figure 8. 13C CPMAS NMR spectra of (a) guanine, (b) phenolic resin PS containing guanine (FR PS) and (c) phenolic resin (FR) prepared without guanine.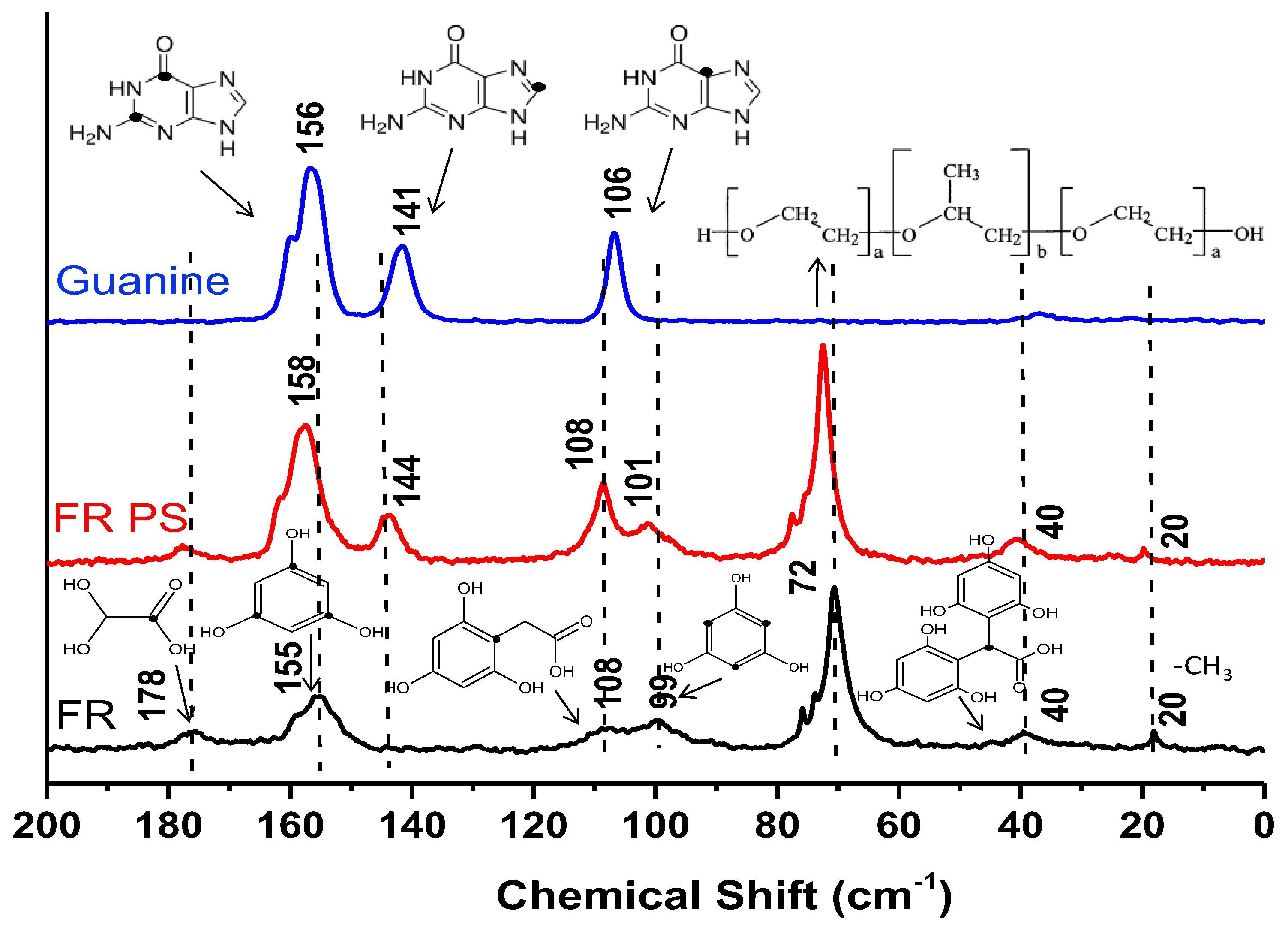 Figure 9. TEM images of carbon materials obtained in the absence (a) and presence (b) of phloroglucinol.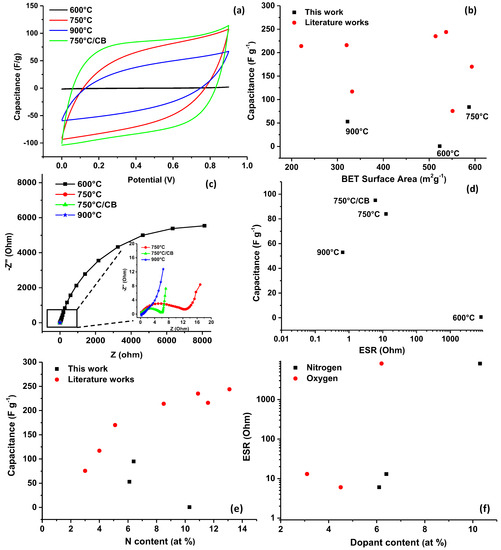 Figure 10. Electrochemical cyclic voltammetry (a) and electrochemical impedance spectroscopy, Nyquist plots (c) along with the evolution of capacitance vs. BET surface area (b) ESR (d) and nitrogen content (e) of nitrogen-doped carbons prepared in this work and from the literature; evolution of ESR vs. nitrogen and oxygen content in the materials (f).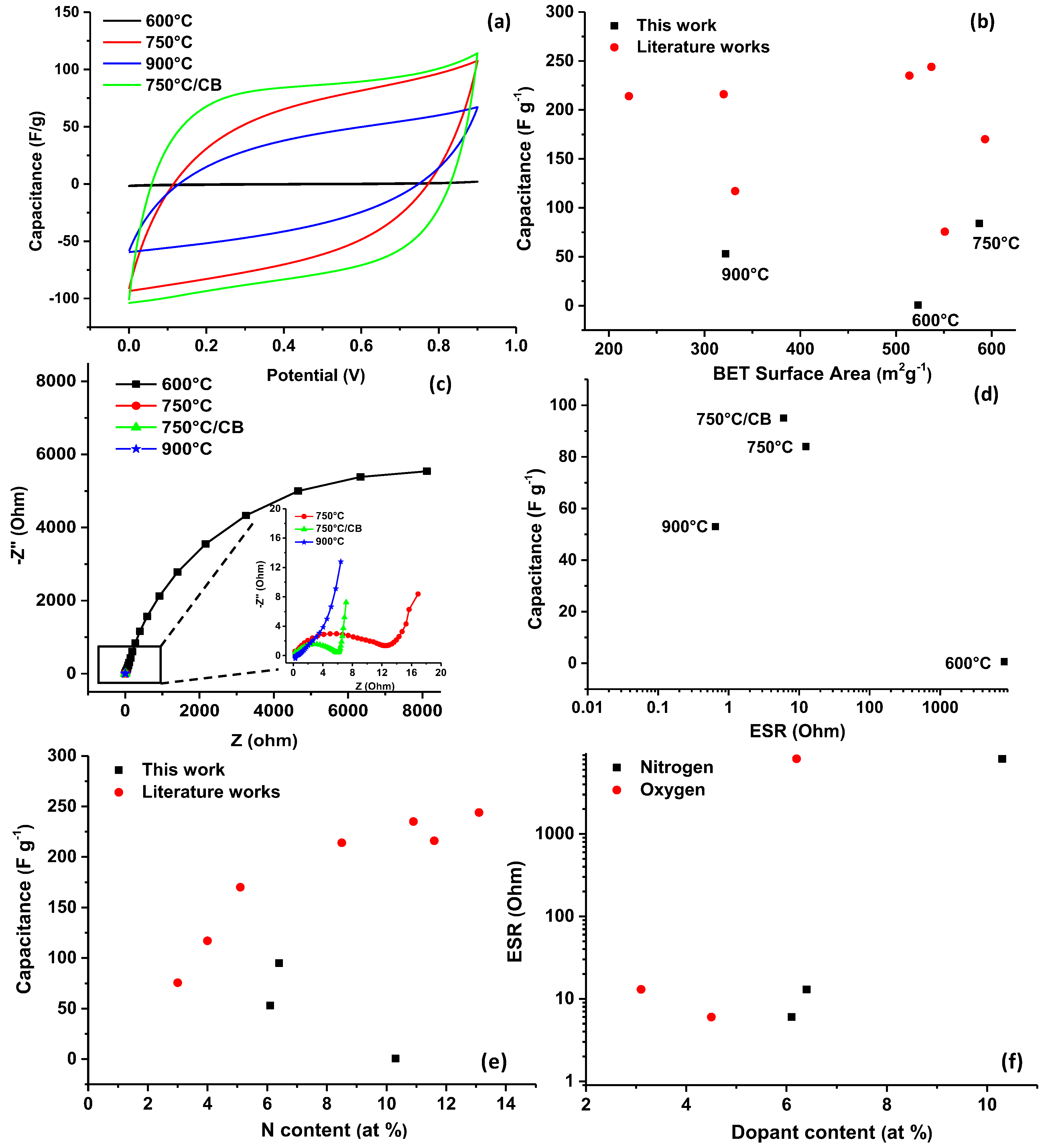 Table 1. Textural properties of carbon materials determined from N2 adsorption/desorption isotherms.
Materials
SSA m2∙g−1

V

t cm3∙g−1

V

micro cm3∙g−1

V

meso cm3∙g−1
Phase Separation
445
0.69
0.19
0.50
Stirring
570
0.46
0.25
0.11
Stirring/Evaporation
36
0.016
-
-
1.6
570
0.46
0.25
0.11
0.8
523
0.67
0.22
0.40
0.4
341
0.42
0.13
0.29
600
523
0.67
0.22
0.40
750
587
0.63
0.22
0.41
900
322
0.35
0.12
0.23

Table 2. Carbon composition as determined by XPS analysis and electrochemical capacitance extracted from cycling voltammetry curves.
| Materials | C, at % | O, at % | N, at % | Capacitance, F·g−1 | ESR, ohm |
| --- | --- | --- | --- | --- | --- |
| 600 °C | 83.4 | 6.2 | 10.4 | 0.6 | 8150 |
| 750 °C | 90.1 | 3.1 | 6.7 | 84 | 13 |
| 900 °C | 89.3 | 4.5 | 6.1 | 53 | 6.0 |
| 750 °C-CB | - | - | - | 95 | 4.0 |

Table 3. Literature review on N-doped mesoporous carbon electrochemical performances in H2SO4 electrolyte along with their specific surface area and nitrogen content.
| Material Name | SSA m2·g−1 | Pore Volume cm3·g−1 | Pore Size nm | N wt % | Capacitance F·g−1 | Current Rate A·g−1 | Refs. |
| --- | --- | --- | --- | --- | --- | --- | --- |
| CESM-300 | 221 | 0.13 | <3 nm | 8.5 | 214 | 2 | [44] |
| CA800 | 514 | 0.089 | - | 10.9 | 235 | 2 | [45] |
| N-OMC | 320 | 0.21 | 3.2 | 11.6 | 216 | 0.1 | [46] |
| MR800 | 332 | 0.20 | 1.6–3.0 | 4.0 | 117 | 1 | [47] |
| H-NMC-2.5 | 537 | 0.47 | 14.8 | 13.1 | 244 | 0.5 | [21] |
| ACM-5 | 551 | 0.32 | - | 3.1 | 75.6 | 10 * | [48] |
| NNCM-0.5 | 593 | 1.7 | - | 5.1 | 170 | 0.1 | [49] |

© 2018 by the authors. Licensee MDPI, Basel, Switzerland. This article is an open access article distributed under the terms and conditions of the Creative Commons Attribution (CC BY) license (http://creativecommons.org/licenses/by/4.0/).