Open Access This article is
freely available
re-usable
Article
Few-Layer Graphene from Mechanical Exfoliation of Graphite-Based Materials: Structure-Dependent Characteristics
1
Institut de Chimie et Procédés pour l'Énergie, l'Environnement et la Santé (ICPEES), CNRS UMR 7515-University of Strasbourg, 25 rue Becquerel, 67087 Strasbourg, France
2
Laboratoire des sciences de l′Ingénieur, de l′Informatique et de l′Imagerie (ICube), UMR 7357, CNRS – University of Strasbourg, 67400 Strasbourg, France
3
West Pomeranian University of Technology, Institute of Material Science and Engineering Piastow Av. 19, 70310 Szczecin, Poland
4
Institut de Physique et Chimie des Matériaux de Strasbourg (IPCMS), CNRS UMR 7504-University of Strasbourg, France
*
Author to whom correspondence should be addressed.
Received: 19 February 2019 / Accepted: 1 April 2019 / Published: 7 April 2019
Abstract
:
We present a high-scale method to produce few-layer graphene (FLG) based on the mechanical exfoliation of graphite and compare the obtained FLG with the one reported earlier arising from pencil lead ablation. Several elements were modified and improved in the new approach. The purification and the ablation set-up were simplified, and the morphology of the FLG was modified and improved in view of some applications. The morphology-dependent properties of FLGs, lead-FLG, and graphite-FLG as conductive layers and in nanocomposites were investigated. The newly obtained FLG had a higher aspect ratio (high lateral size vs thickness/higher 2D aspect), which is reflected by enhanced transparency–conductivity features of the layer (film) and elongation-at-break behavior of the polymer composites. On the contrary, the nanocomposite containing lead-FLG showed, for instance, excellent gas barrier properties due to the multi-step structure of the lead-FLG flakes. Such structure exhibited less 2D and more 3D character, which can be highly suitable for applications where the presence of active/reactive edges is beneficial, e.g., in catalysis or supercapacitors' electrodes. Nuclear reaction analysis was employed to investigate the morphology of graphite-FLG film.
Keywords:
few-layer graphene; mechanical exfoliation; graphene nanocomposites; conductive layer; nuclear reaction analysis
Author Contributions
A.A.P.: preparation of FLG and FLG films, selected analysis, F.L.N.: NRA analysis and related discussion, T.R.: SEM microscopy, modification of ablation set-up, S.P.: preparation and analysis of nanocomposites, V.P.: UPS analysis, D.I.: TEM microscopy, I.J.: PI/coordinator of work, wrote the manuscript.
Funding
This research was funded by CONECTUS ALSACE (2010-2012).
Acknowledgments
The Conectus Alsace is acknowledged for the financial support. Cuong Pham-Huu is acknowledged for help to get the Conectus support. Higher Education Commission, Pakistan, is acknowledged for the financial support for A. A. Pirzado. Y. Le Gall and D. Muller (Icube/MaCEPV) are acknowledged for NRA analyses.
Conflicts of Interest
On behalf of all authors, the corresponding author states that there is no conflict of interest.
Figure 1. Draft of the ablation process over a rough glass surface (a) of a pencil lead and (b) of a graphite disc; related few-layer graphene (FLG) morphologies (lead-FLG with highly multi-step structure vs graphite-FLG).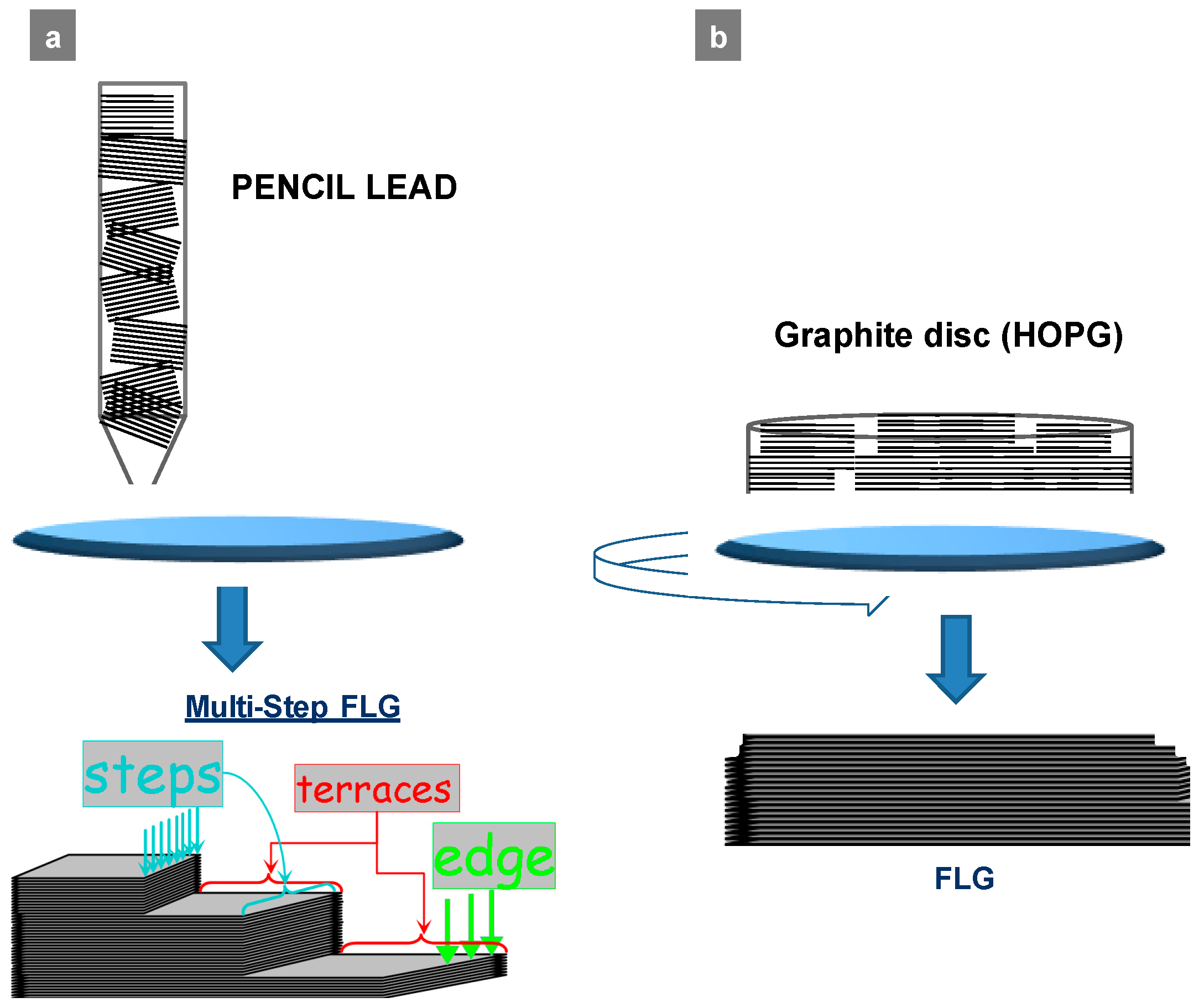 Figure 2. Transmission electron microscopy (TEM) micrographs of (a) a thicker flake of lead-FLG with multi-step structure, (b and c) variable number of sheets in graphite-FLG from the supernatant and settled-down part, respectively, and (d) overall view of the assembly of graphite-FLG flakes.
Figure 3. (a) Removal of the solvent from the FLG suspension by rotary evaporation, (b) TEM micrograph of graphite-FLG embedded into a polymer (PTF) showing different number of edges/sheets in particular FLG flakes (3–9 sheets), (c) C1s XPS spectrum of graphite-FLG, (d) Raman spectrum of graphite-FLG, and (e) TGA curves of graphite and graphite-FLG.
Figure 4. (a–c) Scanning electron microscopy (SEM) micrographs of sprayed layers: (a) Lead-FLG, (b,c) graphite-FLG; (d,e) I–V curves obtained by the four-point probes (FPPs) method for lead- and graphite-FLG layers (without and after annealing), respectively, and (f) transmittance curves of lead- and graphite-FLG layers, for comparable conductivities of the films (Rs = 15kΩ/sq and 21 kΩ/sq, respectively).
Figure 5. (a) Nuclear Reaction Analysis (NRA) spectra obtained for the graphite-FLG film (electrode) with carbon 12C at 2770 keV and (b) UPS work functions of lead- and graphite-FLG samples.

© 2019 by the authors. Licensee MDPI, Basel, Switzerland. This article is an open access article distributed under the terms and conditions of the Creative Commons Attribution (CC BY) license (http://creativecommons.org/licenses/by/4.0/).