Characterization and Antimicrobial Susceptibility of
Lactococcus lactis

Isolated from Endodontic Infections in Ouagadougou, Burkina Faso

1

Laboratory of Molecular Biology, Epidemiology and Surveillance of Bacteria and Viruses Transmitted by Food (LaBESTA)/Center for Research in Biological, Food and Nutritional Sciences (CRSBAN)/Graduate School of Science and Technology (EDST), University of Ouaga I, Professor Joseph KI-ZERBO, Ouagadougou 03 BP 7021, Burkina Faso

2

Training and Research Unit in Health Sciences (UFR/SDS), University of Ouaga I, Professor Joseph KI-ZERBO, Ouagadougou 03 BP 7021, Burkina Faso

3

University Laboratory of Biodiversity and Microbial Ecology, EA 3882/University of Western Brittany, 22 av C. Desmoulins 29238 Brest CEDEX, France

4

Department of Odontology Conservative and Endodontics, University of Western Brittany, 22 av C. Desmoulins 29238 Brest CEDEX, France

*

Author to whom correspondence should be addressed.

Received: 1 November 2018 / Revised: 2 December 2018 / Accepted: 5 December 2018 / Published: 10 December 2018
Abstract
Background: This study aimed to characterize and test the antimicrobial susceptibility of
Lactococcus lactis
isolated in endodontic infections in Burkina Faso. Material and methods: This was a prospective study conducted at the Municipal Oral Health Center of Ouagadougou, Burkina Faso, from June to October 2014. Clinical data were collected using a questionnaire form. The method of streaking on selective medium was used to isolate bacteria. Identification was made using the API 20 Strep gallery. Antibiotic susceptibility was performed by the diffusion method on solid medium. Results: One hundred and twenty-five (125) patients were received with a significant proportion from the age group of 19 to 40 years (55.2%). Apical periodontitis accounted for 50.4% and cellulitis for 49.6% of cases.
Lactococcus lactis
ssp.
lactis
was identified in five exudate samples. Isolates were 100% resistant to cefixime and metronidazole, 80% to ceftriaxone, cefuroxime, cefotaxime, chloramphenicol and 60% to penicillin G, amoxicillin, amoxicillin clavulanic acid. A multidrug resistance of more than three families of antibiotics was noticed. No strains produced extended spectrum ß-lactamases. Conclusion:
Lactococcus lactis
is part of endodontic biofilm. The reported strong antibiotic resistance involving endodontic therapy will focus on the effect of the disinfectant solution and the mechanical action of the canal instruments.
View Full-Text
►

▼

Figures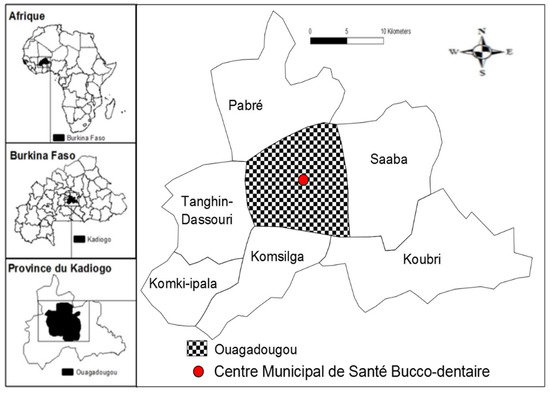 Figure 1
This is an open access article distributed under the
Creative Commons Attribution License
which permits unrestricted use, distribution, and reproduction in any medium, provided the original work is properly cited (CC BY 4.0).

Share & Cite This Article
MDPI and ACS Style
Kaboré, W.A.D.; Dembélé, R.; Bagré, T.S.; Konaté, A.; Boisramé, S.; Chevalier, V.; Konsem, T.; Traoré, A.S.; Barro, N. Characterization and Antimicrobial Susceptibility of Lactococcus lactis Isolated from Endodontic Infections in Ouagadougou, Burkina Faso. Dent. J. 2018, 6, 69.
Note that from the first issue of 2016, MDPI journals use article numbers instead of page numbers. See further details here.
Related Articles
Comments
[Return to top]