Non-Native Dialect Matters: The Perception of European and Brazilian Portuguese Vowels by Californian English Monolinguals and Spanish–English Bilinguals
1
Department of Linguistics, California State University, Fresno, 5245 North Backer Ave., M/S PB92, Fresno, CA 9374, USA
2
Australian Research Council (ARC) Centre of Excellence for the Dynamics of Language, The Australian National University, Building 9, H.C. Coombs Building, Canberra, ACT 2601, Australia
3
The MARCS Institute for Brain, Behaviour & Development, Western Sydney University, Locked Bag 1797, Penrith, NSW 2751, Australia
*
Author to whom correspondence should be addressed.
Received: 10 April 2018 / Revised: 30 August 2018 / Accepted: 3 September 2018 / Published: 12 September 2018
Abstract
Studies show that second language (L2) learners' perceptual patterns differ depending on their native dialect (e.g., Chládková and Podlipský 2011; Escudero and Williams 2012). Likewise, speakers from the same native language background show different perceptual patterns depending on the dialect to which they are exposed (e.g., Escudero and Boersma 2004; Escudero and Chládková 2010). The Second Language Linguistic Perception model (L2LP; Escudero 2005) accounts for these differences, explicitly stating that the acoustic similarity between the native and target dialect affects L2 perception. This study investigated whether Californian English monolingual and Spanish–English bilingual listeners differ in their perception of European Portuguese (EP) and Brazilian Portuguese (BP) vowels. Escudero et al. (2009a) showed that there were differences in the acoustic realization of vowels in BP and EP. Stressed vowels were longer in BP than in EP, with differences in vowel height observed for some vowels (e.g., /ɛ/ is higher in EP than in BP). According to the L2LP model, these acoustic differences between dialects will affect vowel perception; therefore, we predicted that there would be differences in the listeners' perception of certain vowel contrasts in BP and EP. Participants completed a non-native categorization task and a discrimination task presented in the XAB format. The results from the non-native categorization task predicted differential vowel perception depending on both the dialect and vowel contrast that listeners heard, which were mostly confirmed with an interaction between dialect and contrast in the discrimination results. We contextualize these results with respect to models of L2 speech perception, highlighting that dialectal differences impact language perception and may influence later language learning.
View Full-Text
►

▼

Figures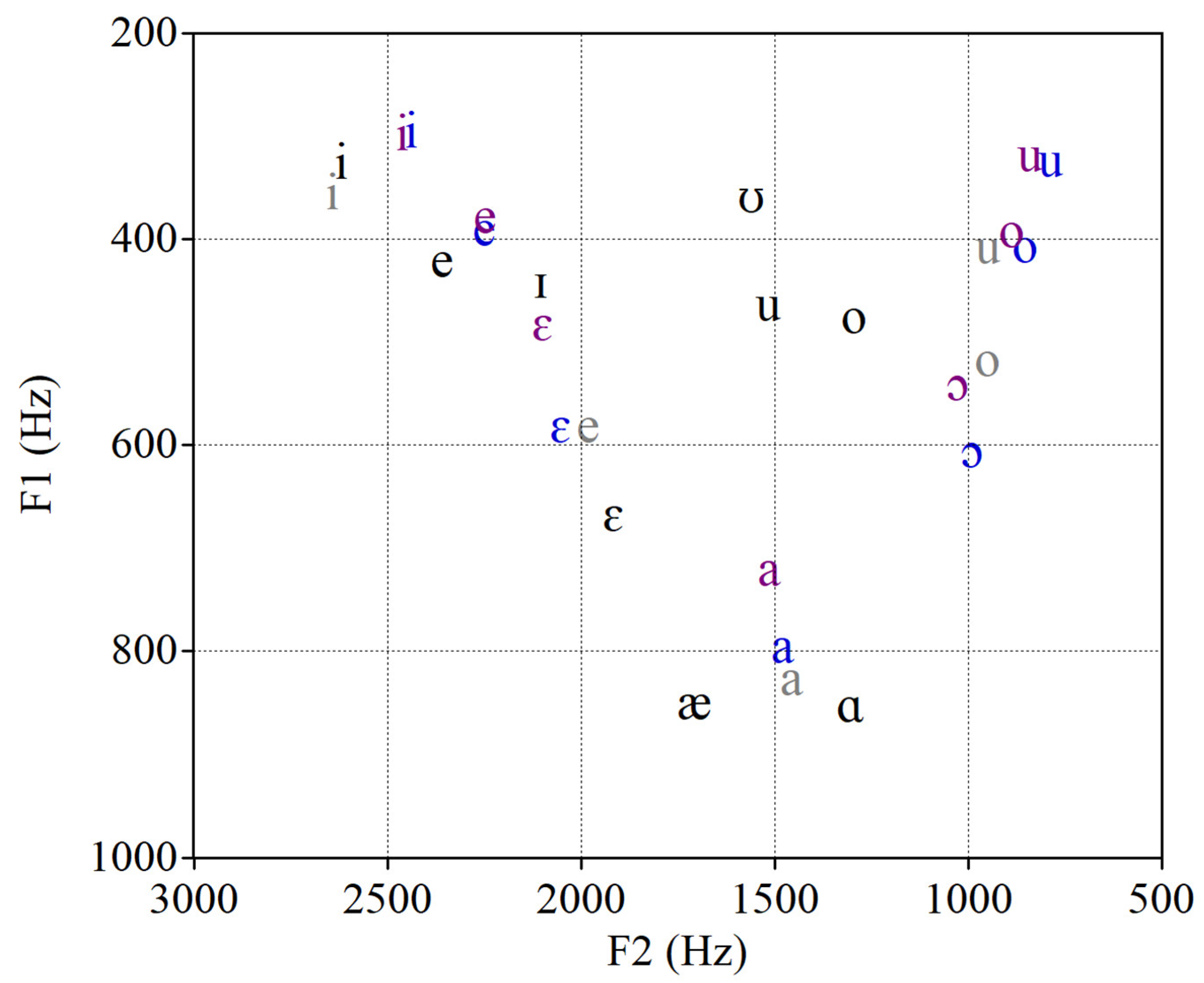 Figure 1
This is an open access article distributed under the
Creative Commons Attribution License
which permits unrestricted use, distribution, and reproduction in any medium, provided the original work is properly cited (CC BY 4.0).

Share & Cite This Article
MDPI and ACS Style
Elvin, J.; Tuninetti, A.; Escudero, P. Non-Native Dialect Matters: The Perception of European and Brazilian Portuguese Vowels by Californian English Monolinguals and Spanish–English Bilinguals. Languages 2018, 3, 37.
Note that from the first issue of 2016, MDPI journals use article numbers instead of page numbers. See further details here.
Related Articles
Comments
[Return to top]