Open Access This article is
freely available
re-usable
Article
Estimation of Travel Time Distributions in Urban Road Networks Using Low-Frequency Floating Car Data
1
State Key Laboratory of Information Engineering in Surveying, Mapping and Remote Sensing, Wuhan University, Wuhan 430072, China
2
Collaborative Innovation Center of Geospatial Technology, Wuhan 430079, China
3
Shenzhen Key Laboratory of Spatial Smart Sensing and Services, Shenzhen University, Shenzhen 518060, China
*
Author to whom correspondence should be addressed.
Academic Editors: Marco Helbich and Wolfgang Kainz
Received: 16 July 2017 / Accepted: 10 August 2017 / Published: 16 August 2017
Abstract
:
Travel times in urban road networks are highly stochastic. However, most existing travel time estimation methods only estimate the mean travel times, while ignoring travel time variances. To this end, this paper proposes a robust travel time distribution estimation method to estimate both the mean and variance of travel times by using emerging low-frequency floating car data. Different from the existing studies, the path travel time distribution in this study is formulated as the sum of the deterministic link travel times and stochastic turning delays at intersections. Using this formulation, distinct travel time delays for different turning movements at the same intersection can be well captured. In this study, a speed estimation algorithm is developed to estimate the deterministic link travel times, and a distribution estimation algorithm is proposed to estimate the stochastic turning delays. Considering the low sampling rate of the floating car data, a weighted moving average algorithm is further developed for a robust estimation of the path travel time distribution. A real-world case study in Wuhan, China is carried out to validate the applicability of the proposed method. The results of the case study show that the proposed method can obtain a reliable and accurate estimation of path travel time distribution in congested urban road networks.
Keywords:
travel time distribution; turning delay distribution; floating car data; advanced traffic information systems
Acknowledgments
The work described in this paper was supported by research grants from the National Natural Science Foundation of China (Nos. 41231171 and 41571149), the Research Institute for Sustainable Urban Development of the Hong Kong Polytechnic University (No. 1-ZVEW), and the Natural Science Foundation of Hubei Province (No. 2016CFB568).
Author Contributions
Chaoyang Shi, Bi Yu Chen and Qingquan Li provided the idea of this study; Chaoyang Shi implemented the proposed method, carried out the case study, and wrote the manuscript; and, Bi Yu Chen and Qingquan Li made important comments and suggestions on the manuscript.
Conflicts of Interest
The authors declare no conflict of interest.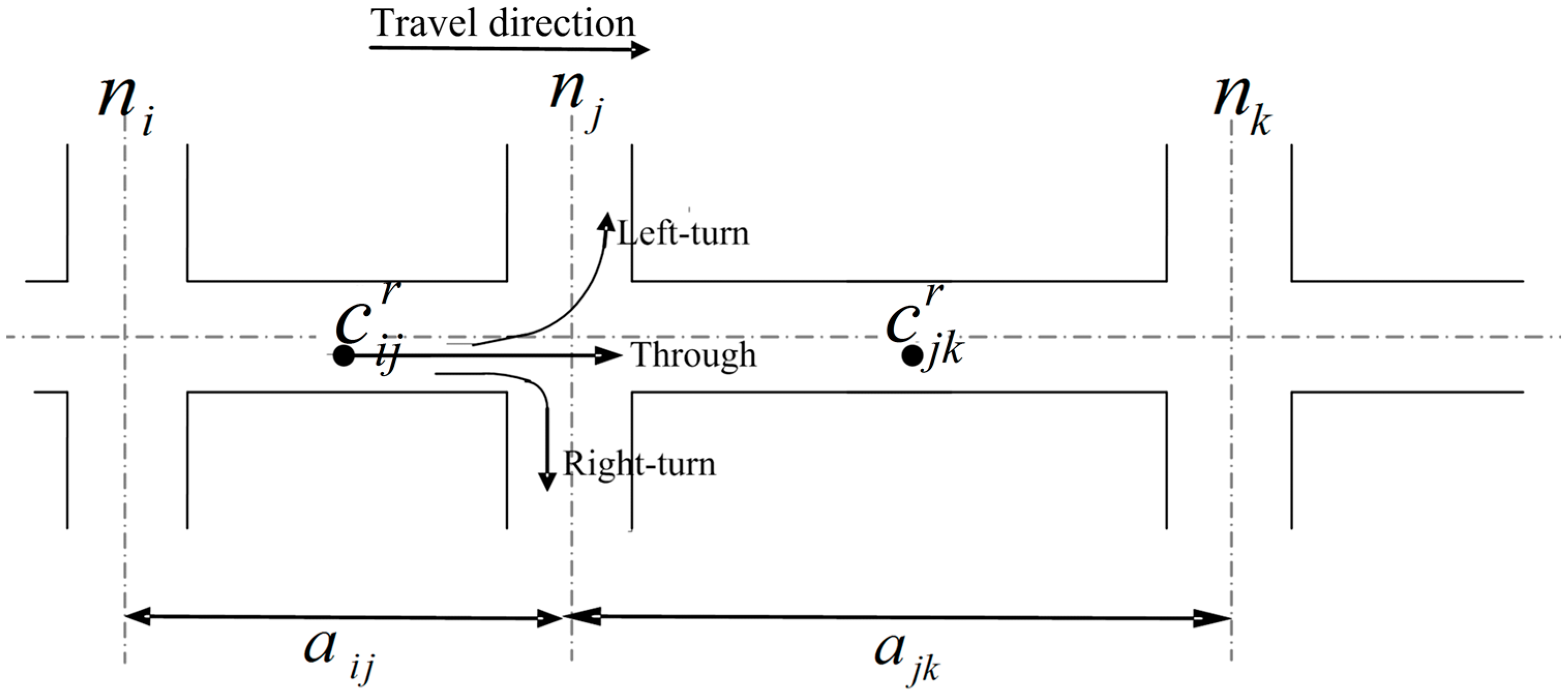 Figure 4. An illustration of sparsely sampling global positioning system (GPS) data on the links for Type I.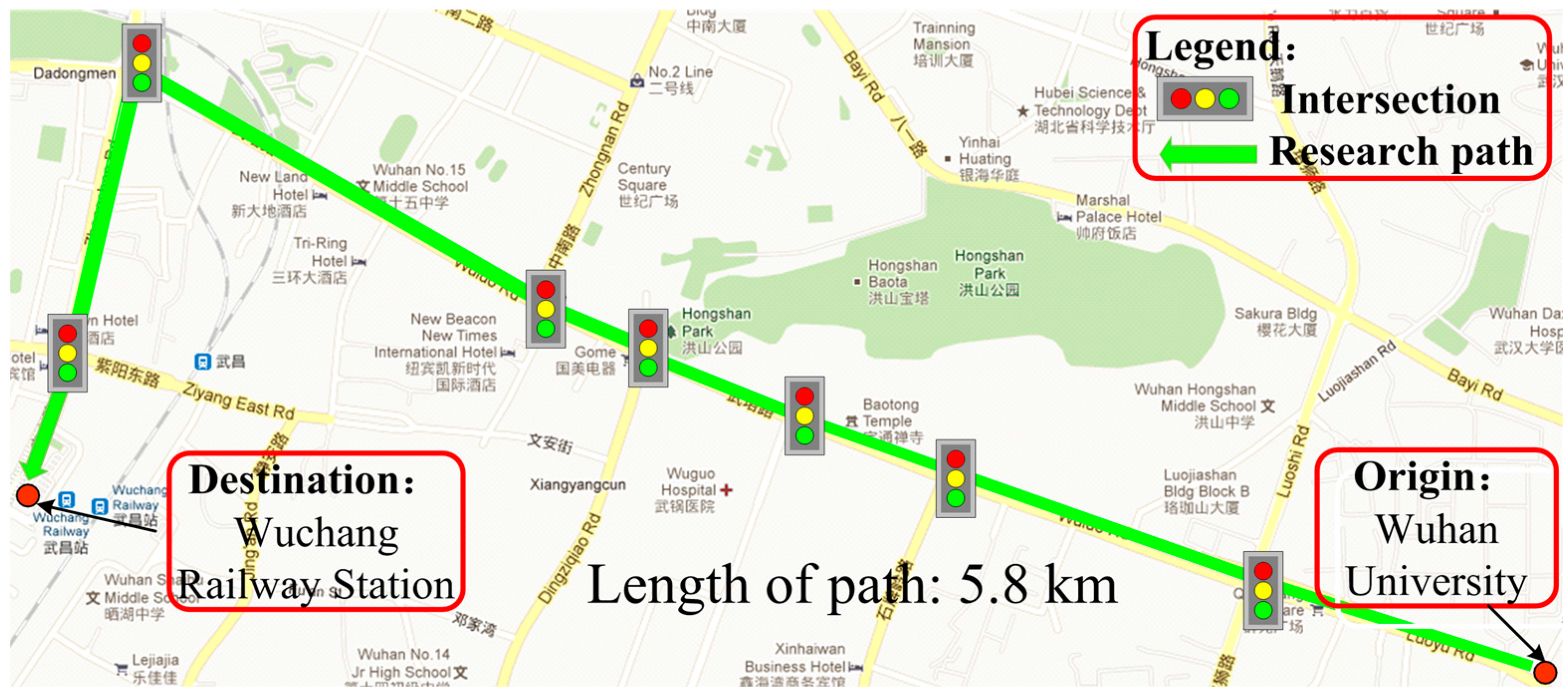 Figure 7. (a) Accuracy of the proposed algorithm in the fifteen-hour survey period; (b) Cumulative frequency distribution of the estimated errors of the mean path travel times.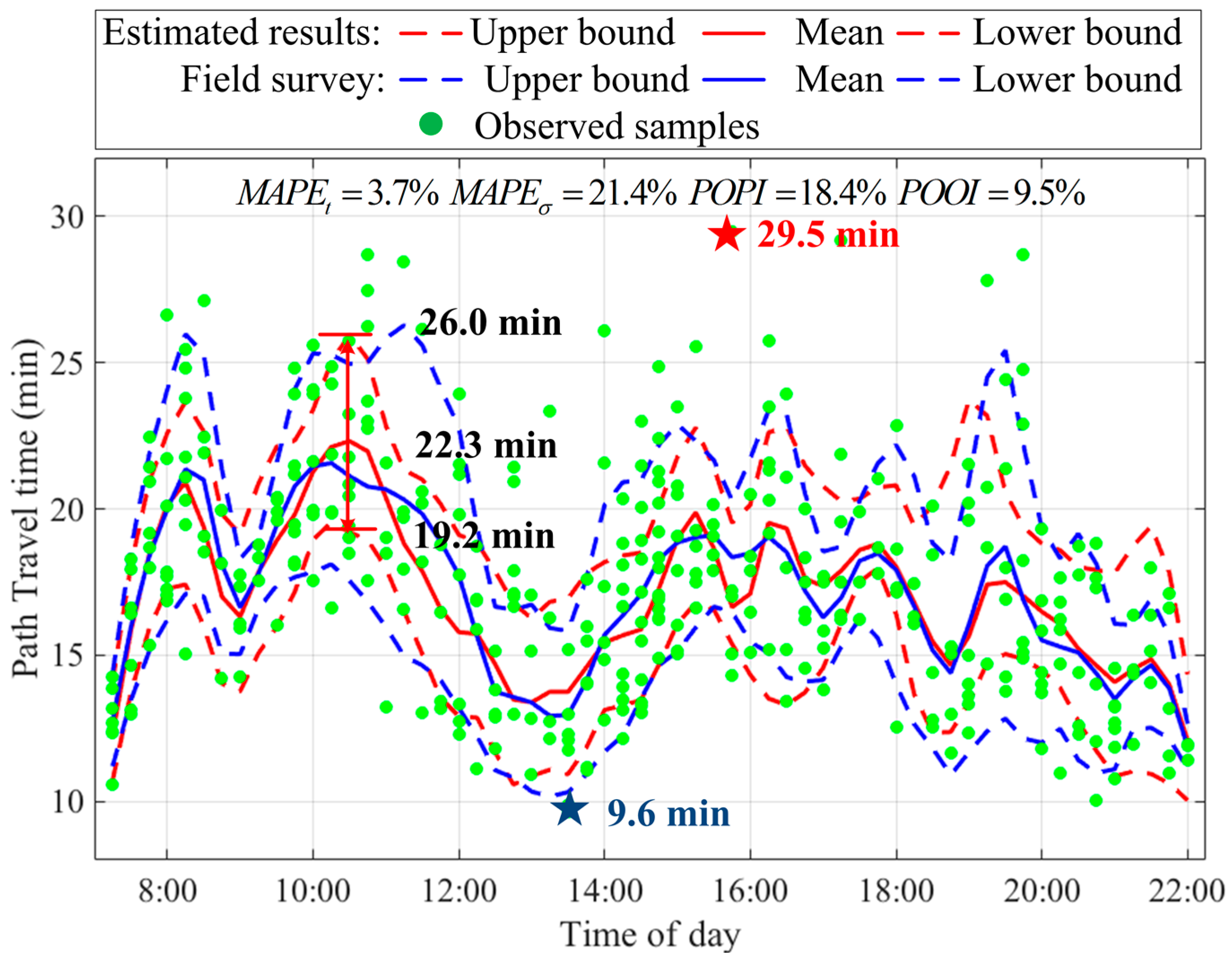 Test
Time Period
Normal
Lognormal
Gamma
Percentage of different distribution types
7:00–22:00
17.38%
50.71%
31.91%
Morning peak (7:00–10:00)
16.67%
46.43%
36.90%
Evening peak (16:00–19:00)
26.19%
48.81%
25.00%
Off peak
14.68%
52.78%
32.54%

© 2017 by the authors. Licensee MDPI, Basel, Switzerland. This article is an open access article distributed under the terms and conditions of the Creative Commons Attribution (CC BY) license (http://creativecommons.org/licenses/by/4.0/).