Phases of Hadron-Quark Matter in (Proto) Neutron Stars
1
Department of Physics, San Diego State University, San Diego, CA 92182, USA
2
Center for Astrophysics and Space Sciences, University of California at San Diego, La Jolla, CA 92093, USA
3
Department of Sciences, Wentworth Institute of Technology, 550 Huntington Avenue, Boston, MA 02115, USA
4
Grupo de Gravitación, Astrofísica y Cosmología, Facultad de Ciencias Astronómicas y Geofísicas, Universidad Nacional de La Plata, Paseo del Bosque S/N, La Plata 1900, Argentina
5
CONICET, Godoy Cruz 2290, Buenos Aires 1425, Argentina
6
IFLP, UNLP, CONICET, Facultad de Ciencias Exactas, Diagonal 113 entre 63 y 64, La Plata 1900, Argentina
*
Author to whom correspondence should be addressed.
Received: 13 May 2019 / Revised: 5 July 2019 / Accepted: 8 July 2019 / Published: 11 July 2019
Abstract
In the first part of this paper, we investigate the possible existence of a structured hadron-quark mixed phase in the cores of neutron stars. This phase, referred to as the hadron-quark pasta phase, consists of spherical blob, rod, and slab rare phase geometries. Particular emphasis is given to modeling the size of this phase in rotating neutron stars. We use the relativistic mean-field theory to model hadronic matter and the non-local three-flavor Nambu–Jona-Lasinio model to describe quark matter. Based on these models, the hadron-quark pasta phase exists only in very massive neutron stars, whose rotational frequencies are less than around 300 Hz. All other stars are not dense enough to trigger quark deconfinement in their cores. Part two of the paper deals with the quark-hadron composition of hot (proto) neutron star matter. To this end we use a local three-flavor Polyakov–Nambu–Jona-Lasinio model which includes the 't Hooft (quark flavor mixing) term. It is found that this term leads to non-negligible changes in the particle composition of (proto) neutron stars made of hadron-quark matter.
View Full-Text
►

▼

Figures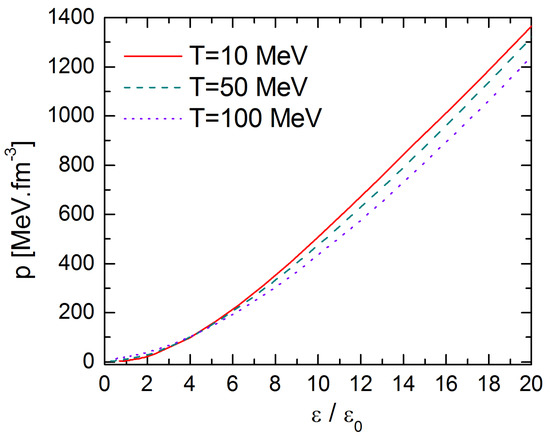 Figure 1
This is an open access article distributed under the
Creative Commons Attribution License
which permits unrestricted use, distribution, and reproduction in any medium, provided the original work is properly cited (CC BY 4.0).

Share & Cite This Article
MDPI and ACS Style
Weber, F.; Farrell, D.; Spinella, W.M.; Malfatti, G.; Orsaria, M.G.; Contrera, G.A.; Maloney, I. Phases of Hadron-Quark Matter in (Proto) Neutron Stars. Universe 2019, 5, 169.
Note that from the first issue of 2016, MDPI journals use article numbers instead of page numbers. See further details here.
Related Articles
Comments
[Return to top]