Open Access This article is
freely available
re-usable
Article
Mechanical, Degradation and Water Uptake Properties of Fabric Reinforced Polypropylene Based Composites: Effect of Alkali on Composites
1
College of Fashion Technology & Management, Uttara, Dhaka 1230, Bangladesh
2
Textile Engineering College, Begumganj, Noakhali 3820, Bangladesh
3
Department of Textile Engineering, World University of Bangladesh, Green Road, Dhaka 1209, Bangladesh
*
Author to whom correspondence should be addressed.
Received: 16 August 2018 / Accepted: 12 November 2018 / Published: 6 December 2018
Abstract
:
In this study, a fabric was manufactured consisting of 50% pineapple, 25% jute and 25% cotton fibers by weight, to make composites using polypropylene (PP) as a matrix material. We used compression molding technique, which kept 30% of the fabric content by total weight as the composite. The tensile strength (TS), tensile modulus (TM), elongation break (Eb%), bending strength (BS) and bending modulus (BM) were investigated. From analyzed data, it was found that the composite values of TS, TM, Eb%, BS and BM were 58 MPa, 867 MPa, 22.38%, 42 MPa and 495 MPa, respectively. The TS, TM, Eb%, BS and BM of the neat polypropylene sheet were 28 MPa, 338 MPa, 75%, 20 MPa and 230 MPa, respectively. Due to fabric reinforcement, composite values for TS, TM, BS and BM increased 107%, 156%, 110% and 115%, respectively in comparison with a polypropylene sheet. A water absorption test was performed by dipping the composite samples in deionized water and it was noticed that water absorption was lower for PP-based composites. For investigating the effect of alkali, we sunk the composites in a solution containing 3%, 5% and 7% sodium hydroxide alkali solutions by weight, for 60 min after which their mechanical properties were investigated. A degradation test was carried out by putting the samples in soil for six months and it was noticed that the mechanical properties of fabric/PP composites degraded slowly.
Keywords:
polypropylene (PP); composites; natural fiber; fabric; compression molding
Author Contributions
Conceptualization, M.B.H. and S.; methodology, M.B.H. and S.; validation, A.B.M.H.A. and H.M.; formal analysis, M.B.H. and A.N.; investigation, M.B.H. and A.N.; writing—original draft preparation, M.B.H.; writing—review and editing, M.B.H. and S.; supervision, S.
Funding
This research received no external funding.
Conflicts of Interest
The authors declare no conflicts of interest.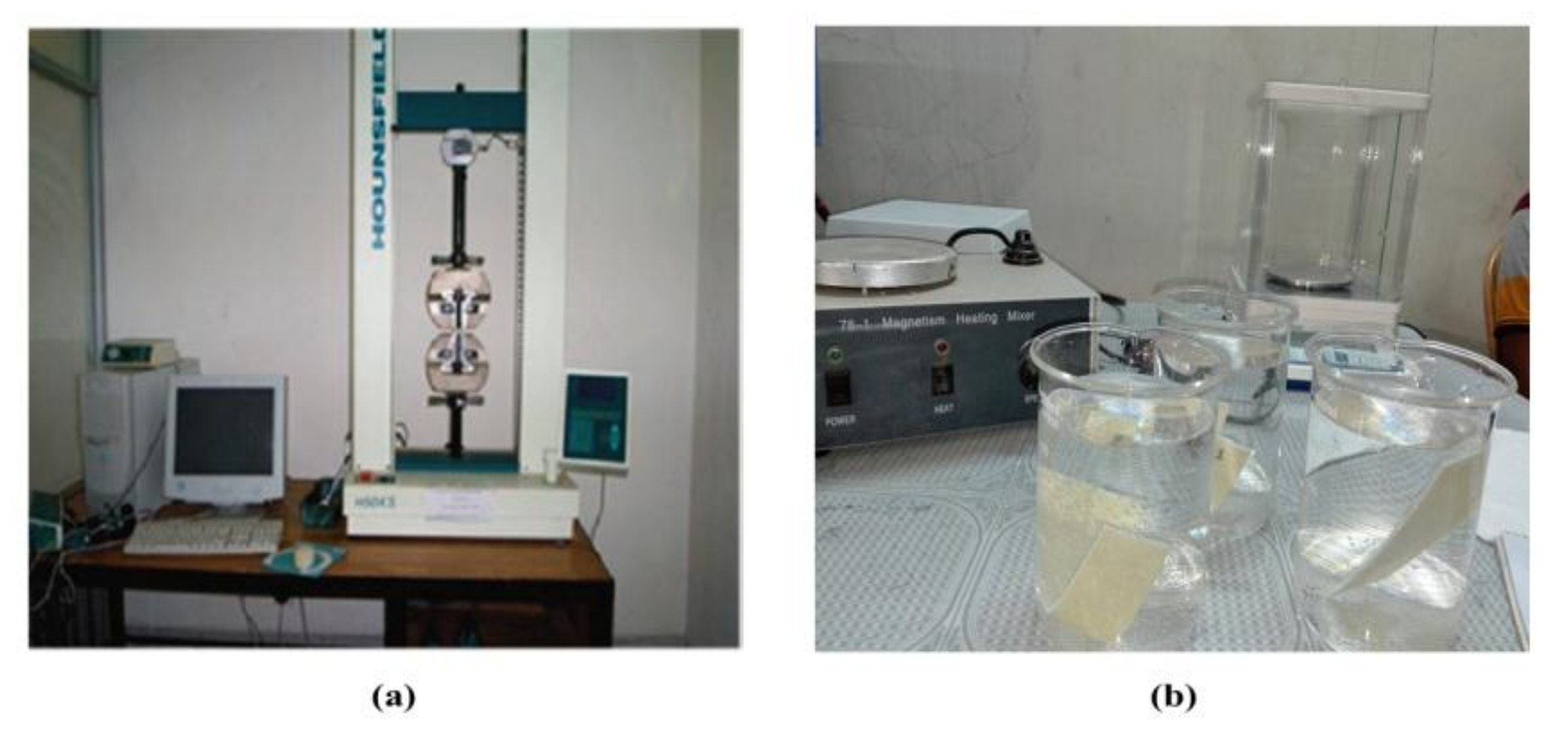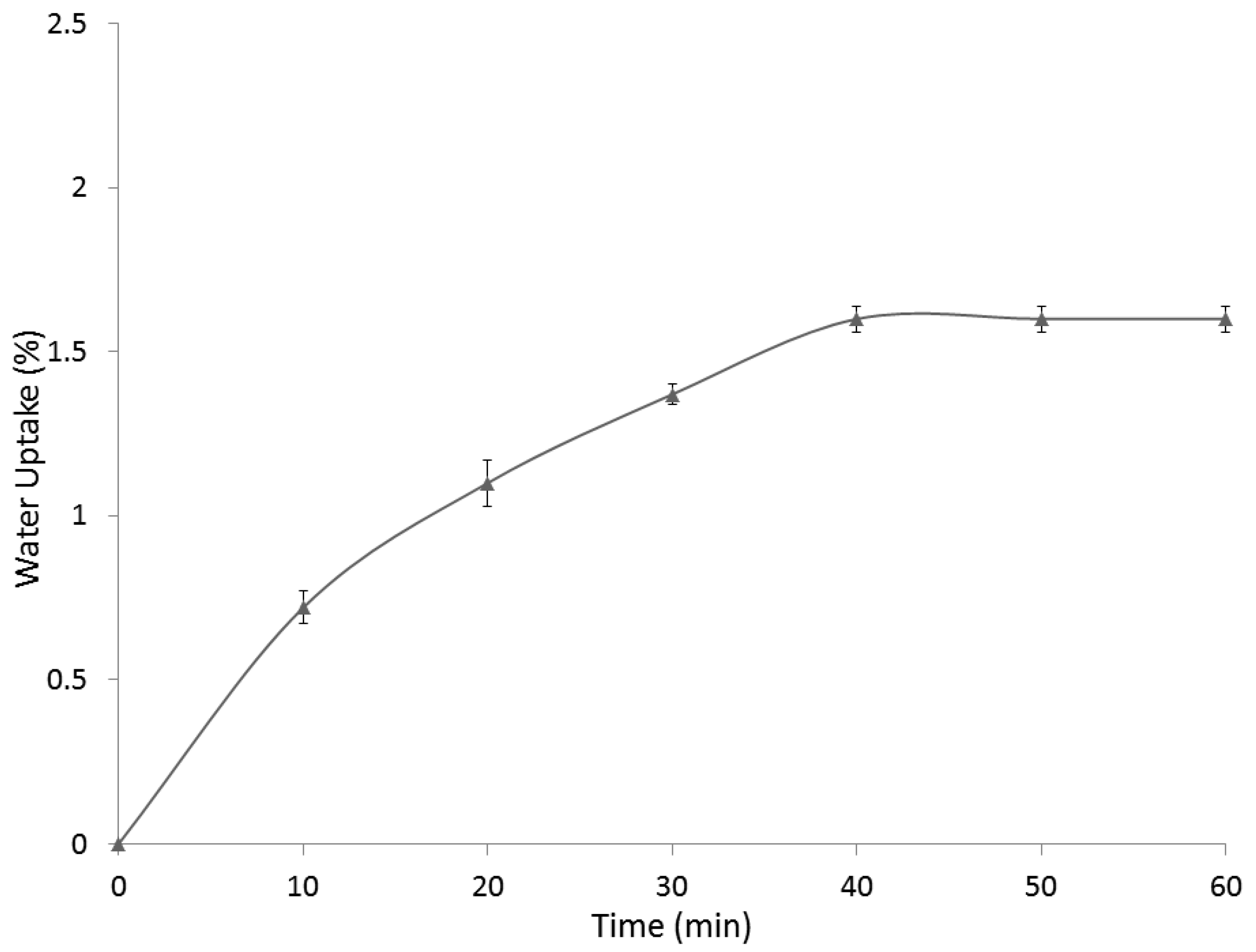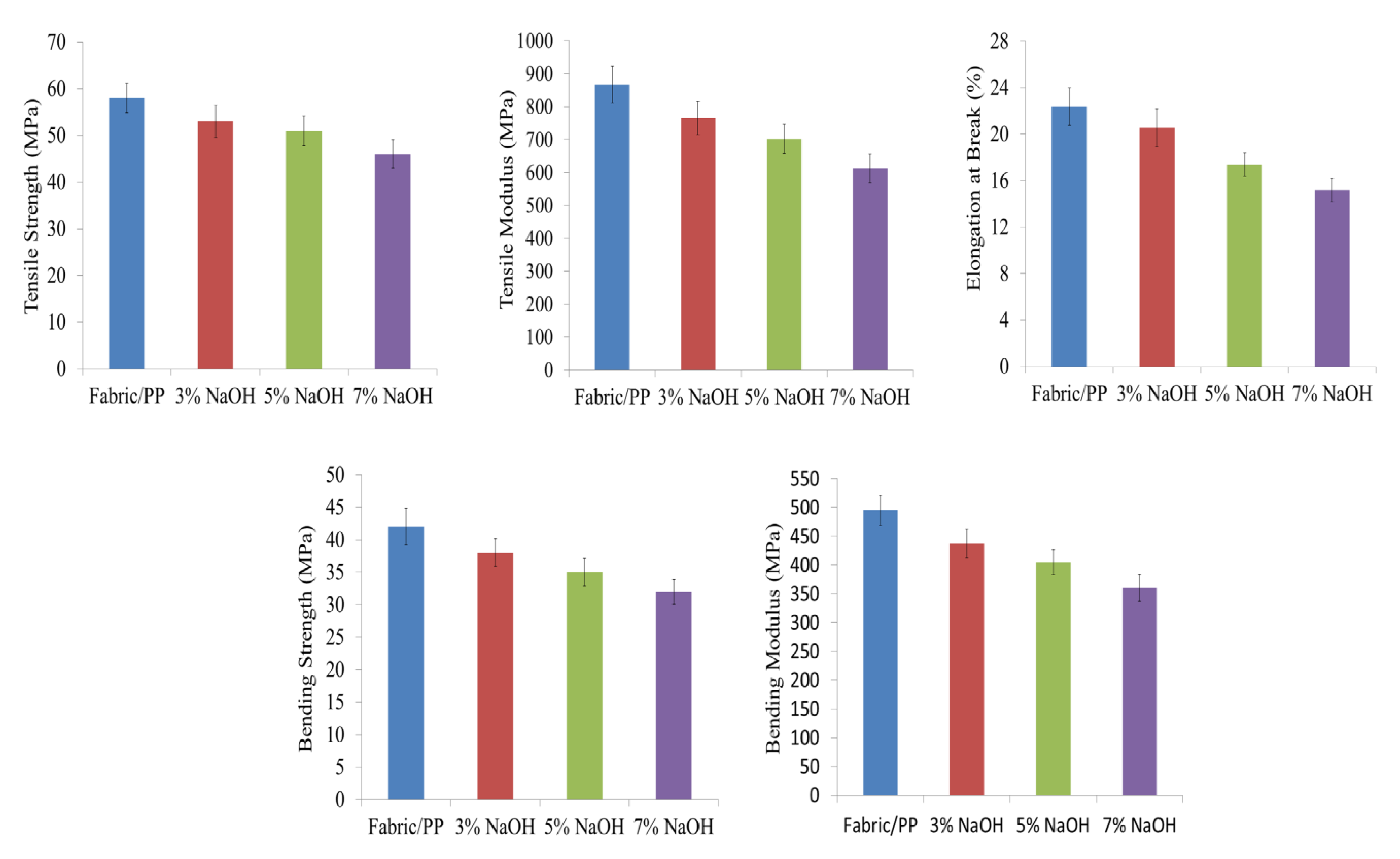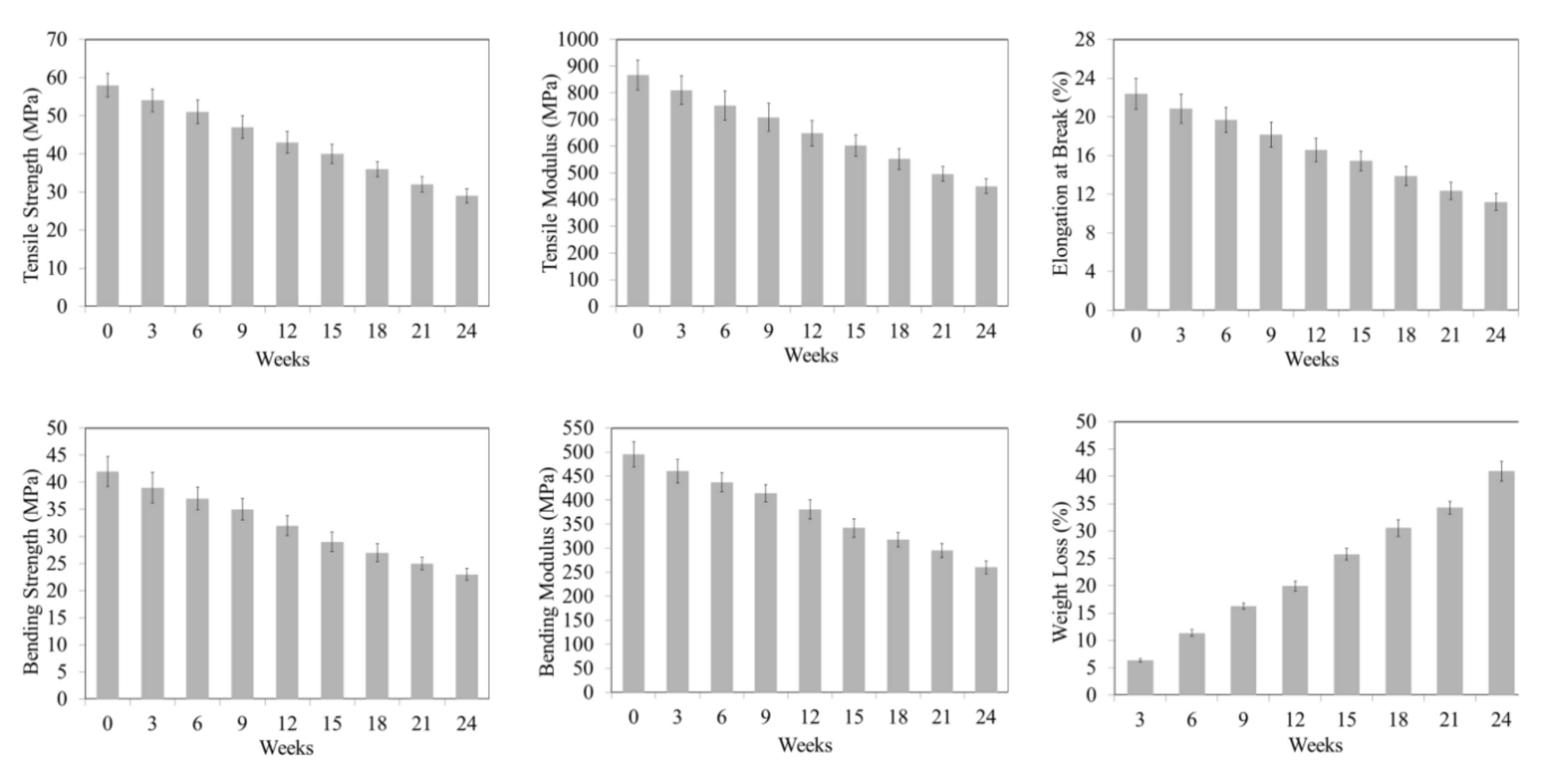 Tensile Properties
Materials
Tensile Strength (MPa)
Tensile Modulus (MPa)
Elongation at Break (%)
PP
28 ± 1.5
338 ± 25
75 ± 4.75
Fabric/PP
58 ± 3.15
867 ± 56
22.38 ± 1.6
Bending Properties
Materials
Bending Strength (MPa)
Bending Modulus (MPa)
PP
20 ± 1.45
230 ± 16
Fabric/PP
42 ± 2.78
495 ± 26

© 2018 by the authors. Licensee MDPI, Basel, Switzerland. This article is an open access article distributed under the terms and conditions of the Creative Commons Attribution (CC BY) license (http://creativecommons.org/licenses/by/4.0/).