Open Access This article is
freely available
re-usable
Article
Investigation of ZnO-decorated CNTs for UV Light Detection Applications
1
CNR-IMM, Ottava Strada n.5, I-95121 Catania, Italy
2
STMicroelectronics, Stradale Primosole n. 5, I-95121 Catania, Italy
*
Author to whom correspondence should be addressed.
Received: 3 July 2019 / Accepted: 29 July 2019 / Published: 31 July 2019
Abstract
:
Multi-walled carbon nanotubes (CNTs) decorated with zinc oxide nanoparticles (ZnO NPs) were prepared in isopropanol solution by a simple, room-temperature process and characterized from structural, morphological, electronic, and optical points of view. A strong interaction between ZnO and CNTs is fully confirmed by all the characterization techniques. ZnO-CNTs nanocomposites, with different weight ratios, were deposited as a dense layer between two electrodes, in order to investigate the electrical behaviour. In particular, the electrical response of the nanocomposite layers to UV light irradiation was recorded for a fixed voltage: As the device is exposed to the UV lamp, a sharp current drop takes place and then an increase is observed as the irradiation is stopped. The effect can be explained by adsorption and desorption phenomena taking place on the ZnO nanoparticle surface under irradiation and by charge transfer between ZnO and CNTs, thanks to the strong interaction between the two nanomaterials. The nanocomposite material shows good sensitivity and fast response to UV irradiation. Room temperature and low-cost processes used for the device preparation combined with room temperature and low voltage operational conditions make this methodology very promising for large scale UV detectors applications.
Keywords:
MWCNTs; ZnO nanoparticles; nanocomposite layer; UV; room temperature; sensor
Supplementary Materials
The following are available online at
https://www.mdpi.com/2079-4991/9/8/1099/s1
,
Section 1
: EDX elemental mapping, Figure S1: Electron image of the inter-electrode region and the spatial distribution of the signals due to C (K
α
), Zn (L
α
), Si (K
α
), O (K
α
), Pt (M
α
), Ti (K
α
),
Section 2
: Experimental details about TEM and EELS,
Section 3
: Experimental details about UV irradiation, Figure S2: Spectra of the UV lamp used for the irradiation experiments, Figure S3: I–V curves obtained for different nanocomposite layers in dark condition, Figure S4: Resistance measured for a bare CNT layer during UV ON-OFF cycling at V = 2 mV.
Author Contributions
Conceptualization, S.S. and S.B.; methodology, S.S., S.B., S.F., A.S., M.S.; investigation, S.B., S.S., S.F., A.S., S.L., M.S.; data analysis: S.B., S.S., M.S.; Supervision, S.S.; Writing—Original Draft preparation, S.B., S.S., M.S.; Writing—Review and Editing, S.S., A.S., S.L., C.G.; funding acquisition, S.L.; resources, S.S., A.S., C.G., S.L.
Funding
This research was partially funded by the regional project "Sviluppo ed applicazione di tecnologie biosensoristiche in genomica" [CIP 2014.IT.05.SFOP.014/3/10.4/9.2.10/0008, CUP G67B17000170009].
Acknowledgments
The authors thank A. Terrasi (University of Catania) for providing access to Raman spectroscopy analysis.
Conflicts of Interest
The authors declare no conflict of interest.
Figure 1. SEM image of a typical ZnO:CNT layer deposited between two electrodes for electrical characterization.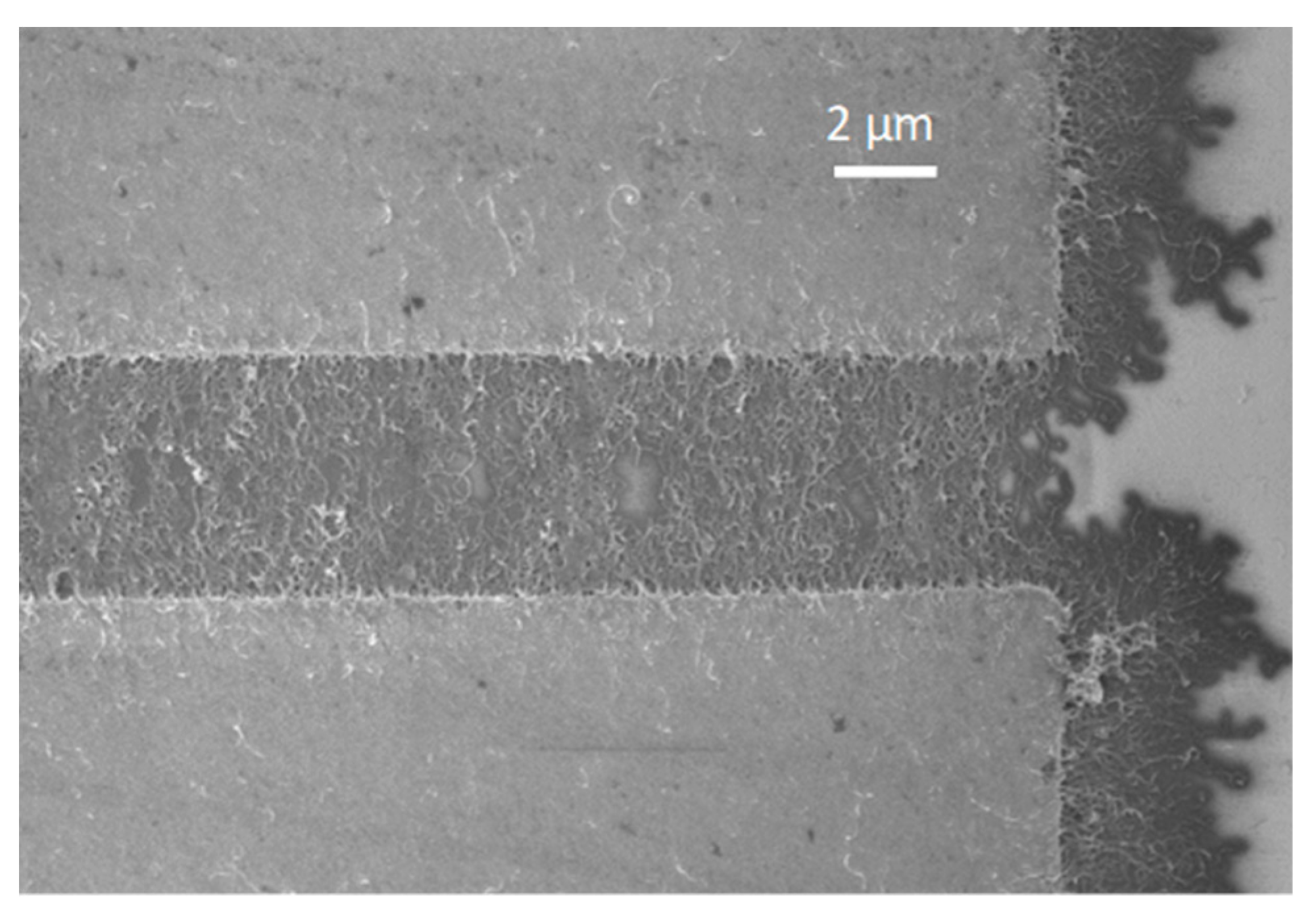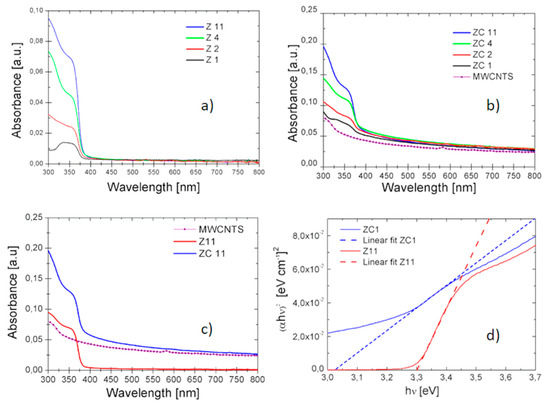 Figure 2. UV-Vis absorbance spectra of (a) ZnO solutions at different concentrations, (b) ZnO:CNTs at different weight ratios, but with the total ZnO concentrations comparable with the ones shown in (a); (c) a comparison among the spectra obtained for Z11, CNTs and ZC11 solutions; (d) Tauc plot for ZC1 and Z11 solutions.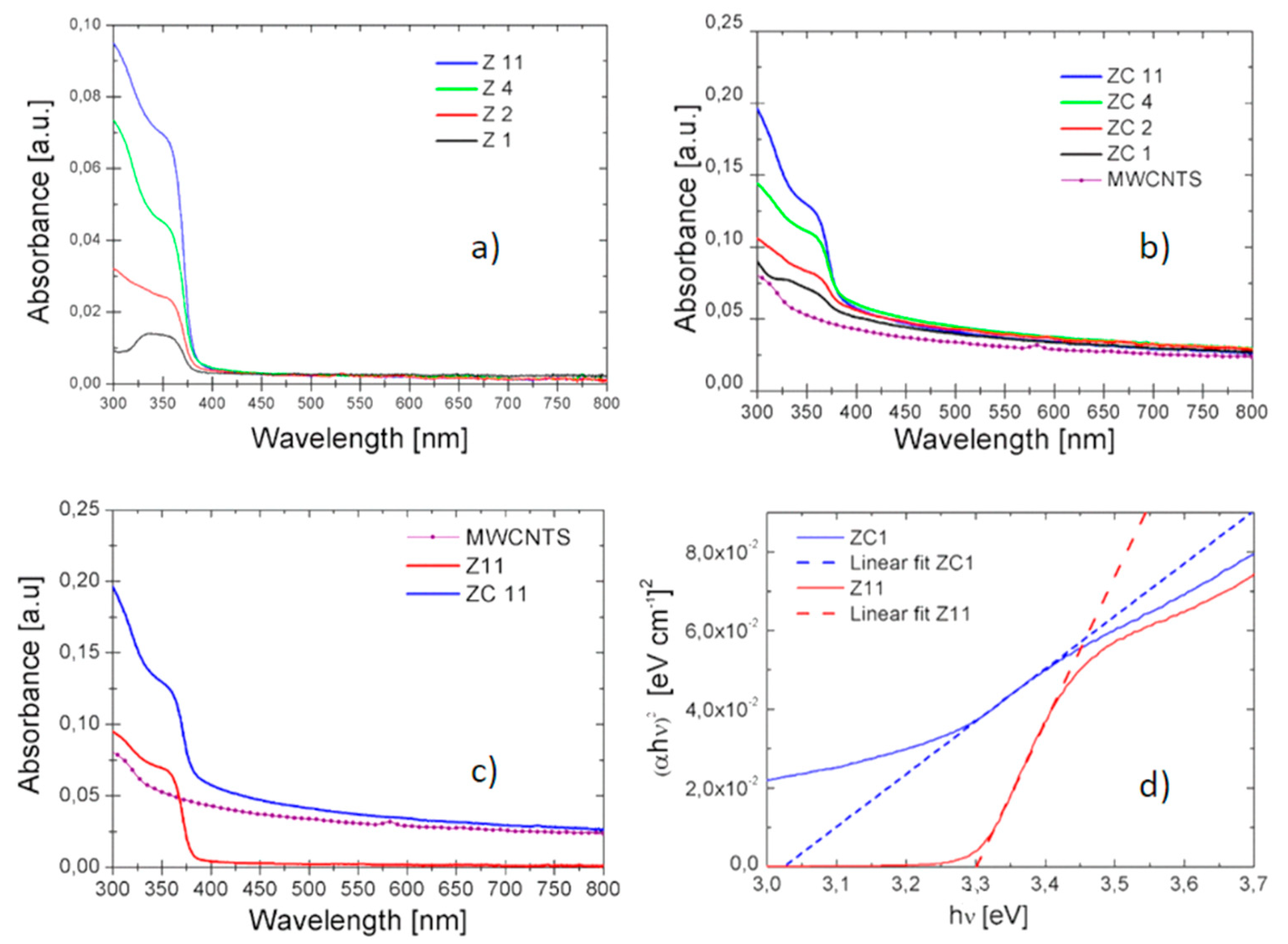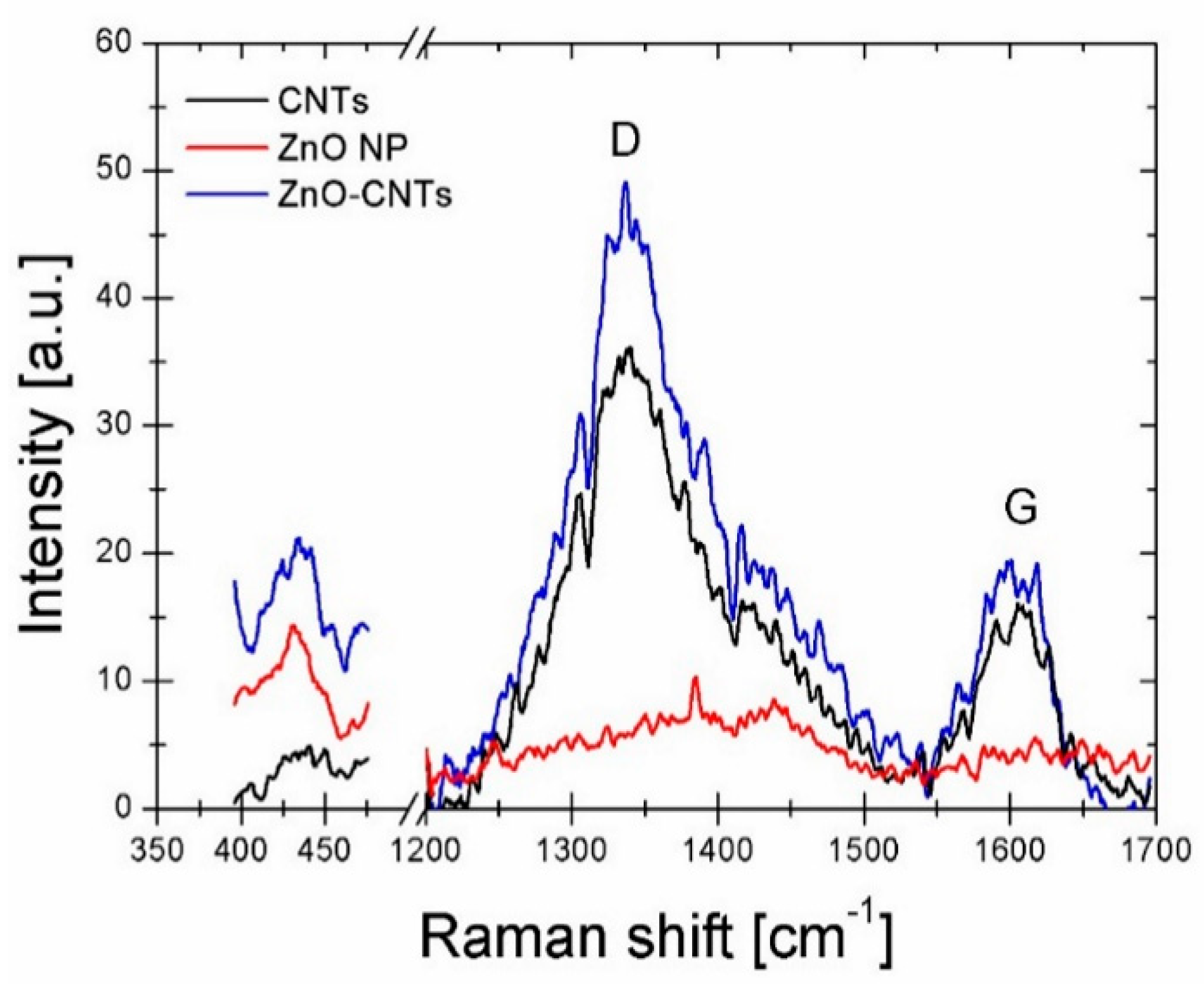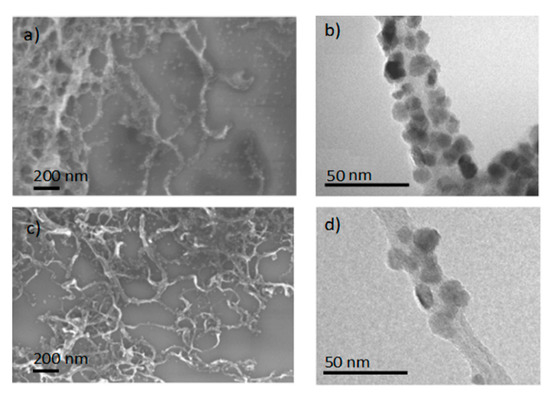 Figure 4. SEM (on the left) and TEM (on the right) images relative to ZC11 (a,b) and ZC2 (c,d) samples.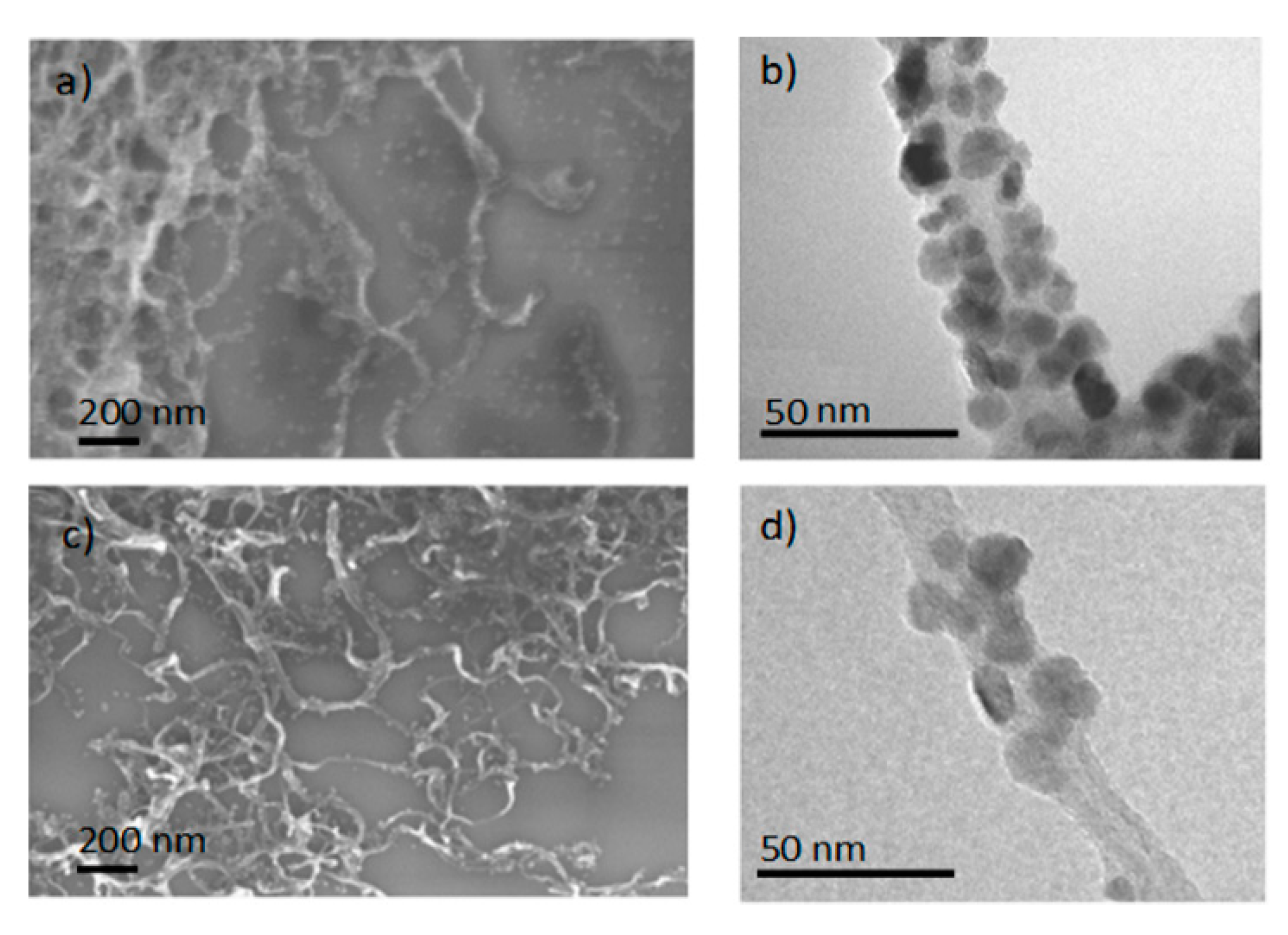 Figure 5. (a) TEM micrograph of sample ZC2. Dotted lines indicate two ZnO NPs with different orientations; (b,d) STEM micrographs of a ZnO NPs exposing an in-plane (b) and out-of-plane (d) view of 0001 planes; (c,e) High-resolution STEM micrographs relative to (b) and (d) respectively.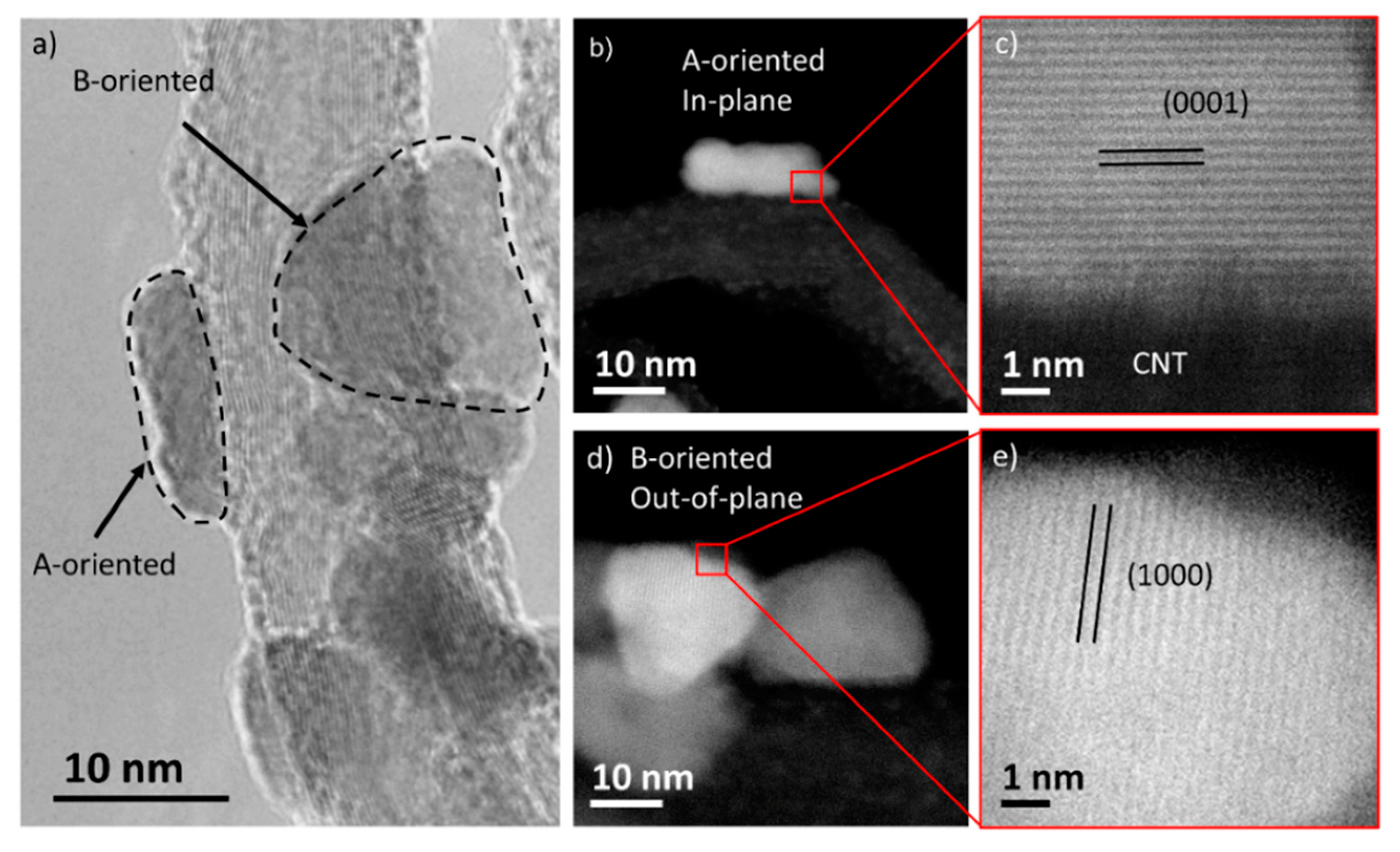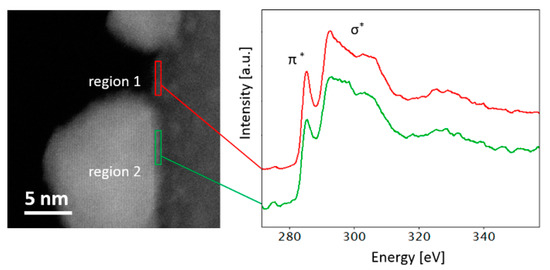 Figure 6. STEM image of the ZnO–CNT system and core EELS spectra of carbon K edge relative to the CNT outer surface (red) and at the CNT–ZnO interface (green).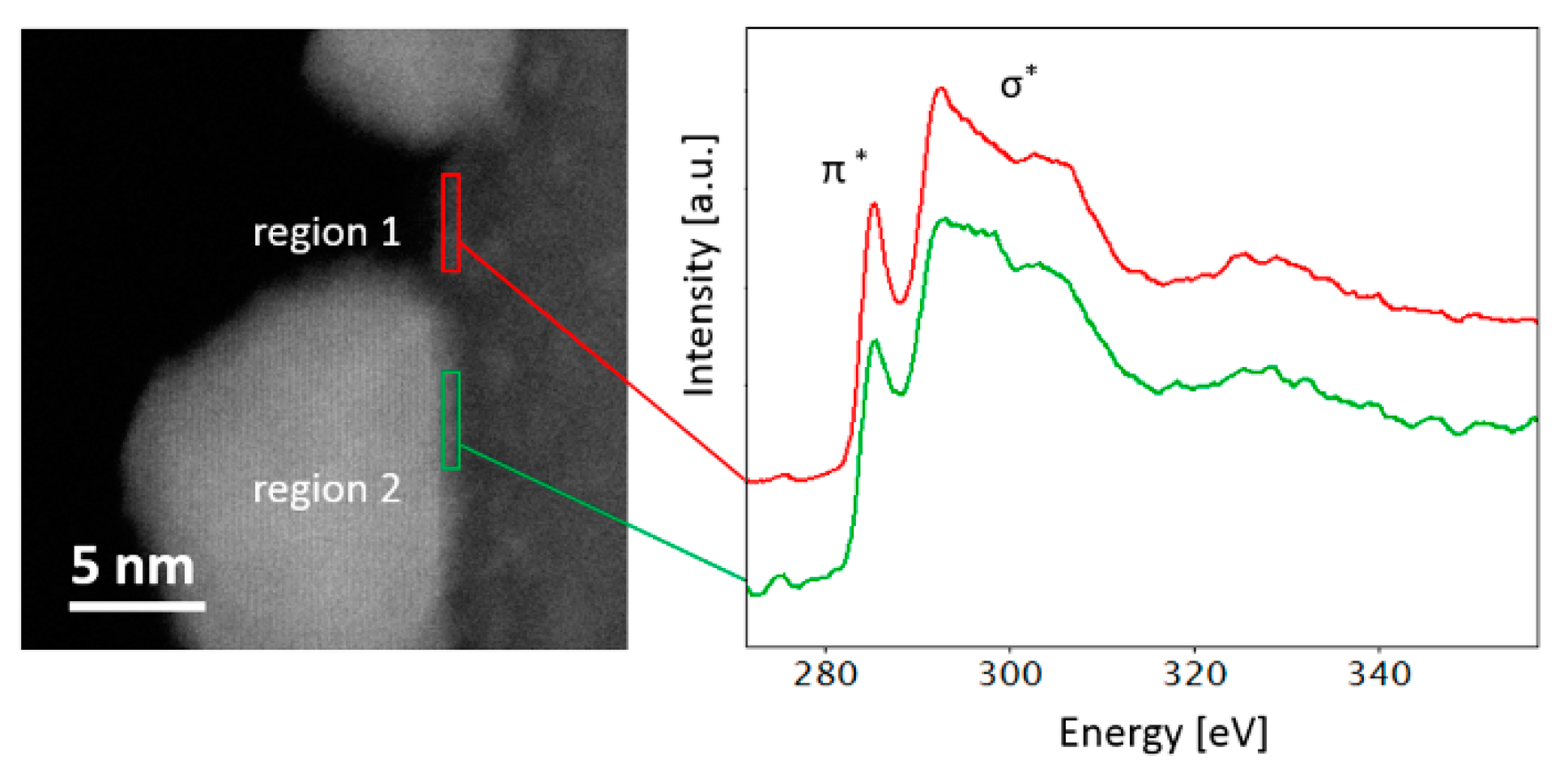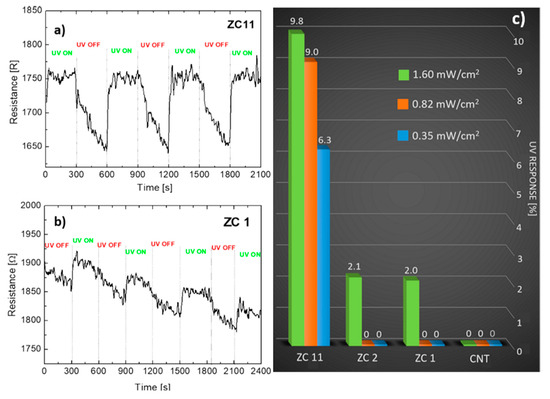 Figure 7. Electrical resistance measured switching on and off the UV irradiation on the (a) ZC11 (IrrUV = 0.35 mW/cm2) and (b) ZC1 nanocomposite layers (IrrUV = 1.6 mW/cm2) as a function of time. (c) Summary of all the responses obtained by devices with different ZnO:CNT ratios and for different irradiance values.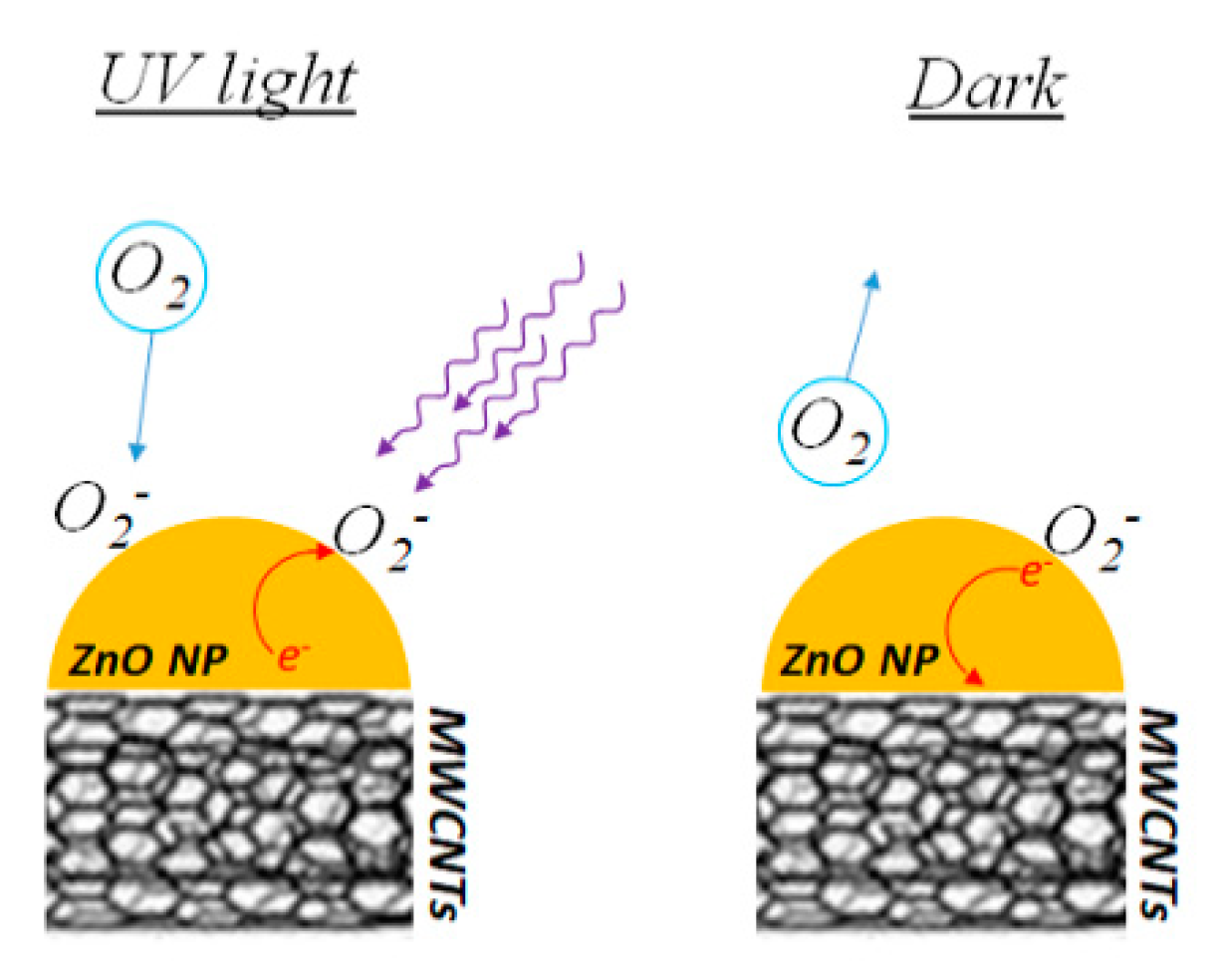 Table 1. List of the solutions and corresponding ZnO concentrations or ZnO:CNTs concentration ratio used in this study.
| ZnO Solutions | ZnO Concentration (μg/mL) | ZnO-CNTs Mixed Solutions | ZnO:CNTs Concentration (μg/mL) Ratio |
| --- | --- | --- | --- |
| Z11 | 11 | ZC11 | 11:1 |
| Z4 | 4 | ZC4 | 4:1 |
| Z2 | 2 | ZC2 | 2:1 |
| Z1 | 1 | ZC1 | 1:1 |

© 2019 by the authors. Licensee MDPI, Basel, Switzerland. This article is an open access article distributed under the terms and conditions of the Creative Commons Attribution (CC BY) license (http://creativecommons.org/licenses/by/4.0/).