Efficient Charge Carrier Separation in
l

-Alanine Acids Derived N-TiO2 Nanospheres: The Role of Oxygen Vacancies in Tetrahedral Ti4+ Sites

School of Chemical Sciences & Technology, National Center for International Research on Photoelectric and Energy Materials, Yunnan Provincial Collaborative Innovation Center of Green Chemistry for Lignite Energy, Yunnan Province Engineering Research Center of Photocatalytic Treatment of Industrial Wastewater, The Universities' Center for Photocatalytic Treatment of Pollutants in Yunnan Province, Yunnan University, Kunming 650091, China

*

Author to whom correspondence should be addressed.

Received: 25 March 2019 / Revised: 29 April 2019 / Accepted: 29 April 2019 / Published: 5 May 2019
Abstract
N-doped TiO
2
with oxygen vacancies exhibits many advantages for photocatalysis, such as enhanced visible light absorbency, inhibition of the photogenerated charge carrier recombination, etc. However, preparation of N-doped TiO
2
with oxygen vacancies under mild conditions is still a challenge. Herein, N-doped TiO
2
nanospheres with tetrahedral Ti
4+
sites were synthesized by using dodecylamine as template and assisted by
l
-alanine acids. The obtained samples were characterized by X-ray powder diffraction (XRD), scanning electron microscopy (SEM), transmission electron microscopy (TEM), and UV–Vis diffuse reflectance spectra (UV–Vis DRS). It was found that the dodecylamine as a neutral surfactant controlled the structure of TiO
2
spherical, while
l
-alanine acids provided a nitrogen source. The existence of tetrahedral Ti
4+
sites in N-doped TiO
2
was also confirmed. The N-doped TiO
2
sample with tetrahedral Ti
4+
sites exhibited significantly improved photocatalytic performance for degradation of methylene blue solution under UV light or visible light irradiation. A combined time-resolved infrared (IR) spectroscopy study reveals that the enhanced photocatalytic performance could be attributed to a large amount of photogenerated charge carriers and efficient charge separation. It is demonstrated that the shallow donor state produced by oxygen vacancies of tetrahedral Ti
4+
sites can effectively promote separation of charge carriers besides capturing electrons.
View Full-Text
►

▼

Figures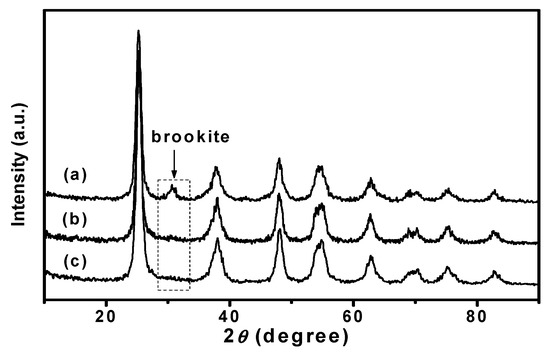 Figure 1
This is an open access article distributed under the
Creative Commons Attribution License
which permits unrestricted use, distribution, and reproduction in any medium, provided the original work is properly cited (CC BY 4.0).

Share & Cite This Article
MDPI and ACS Style
Chen, Y.; Luo, X.; Luo, Y.; Xu, P.; He, J.; Jiang, L.; Li, J.; Yan, Z.; Wang, J. Efficient Charge Carrier Separation in l-Alanine Acids Derived N-TiO2 Nanospheres: The Role of Oxygen Vacancies in Tetrahedral Ti4+ Sites. Nanomaterials 2019, 9, 698.
Note that from the first issue of 2016, MDPI journals use article numbers instead of page numbers. See further details here.
Related Articles
Comments
[Return to top]