Feasibility and Effectiveness of Electrochemical Dermal Conductance Measurement for the Screening of Diabetic Neuropathy in Primary Care. Decoding Study (Dermal Electrochemical Conductance in Diabetic Neuropathy)
1
Catalan Diabetes Prevention Research Group, IDIAP Jordi Gol., 43202 Reus, Barcelona, Spain
2
Primary Care, CAP Rubí, Mutua Terrassa, 08191 Rubí, Spain
3
Neurology Department, Hospital Mutua Terrassa, 08221 Terrassa, Spain
4
Neurology Department, Hospital Universitari Sant Joan de Reus, 43202 Reus, Spain
5
HITT (Health Innovation Technology Transer), 08006 Barcelona, Spain
*
Authors to whom correspondence should be addressed.
†
Membership of the Catalan Diabetes Prevention Research Group is provided in the acknowledgments.
Received: 31 March 2019 / Revised: 25 April 2019 / Accepted: 29 April 2019 / Published: 1 May 2019
Abstract
Diabetes mellitus (DM) is the leading cause of polyneuropathy in the Western world. Diabetic neuropathy (DNP) is the most common complication of diabetes and is of great clinical significance mainly due to the pain and the possibility of ulceration in the lower limbs. Early detection of neuropathy is essential in the medical management of this complication. Early unmyelinated C-fiber dysfunction is one of the typical findings of diabetic neuropathy and the first clinical manifestation of dysfunction indicating sudomotor eccrine gland impairment. In order to assess newly developed technology for the measurement of dermal electrochemical conductance (DEC), we analyzed the feasibility and effectiveness of DEC (quantitative expression of sudomotor reflex) as a screening test of DNP in primary health care centers. The study included 197 people (with type 2 diabetes, prediabetes and normal tolerance) who underwent all the protocol tests and electromyography (EMG). On comparing DEC with EMG as the gold standard, the area under the receiver operating characteristic (ROC) curve (AUC, area under the curve) was 0.58 in the whole sample, AUC = 0.65 in the diabetes population and AUC = 0.72 in prediabetes, being irrelevant in subjects without glucose disturbances (AUC = 0.47). Conclusions: In usual clinical practice, DEC is feasible, with moderate sensitivity but high specificity. It is also easy to use and interpret and requires little training, thereby making it a good screening test in populations with diabetes and prediabetes. It may also be useful in screening general populations at risk of neuropathy.
View Full-Text
►

▼

Figures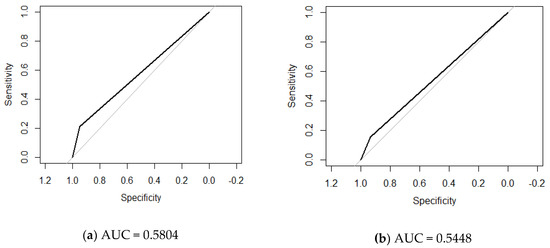 Figure 1
This is an open access article distributed under the
Creative Commons Attribution License
which permits unrestricted use, distribution, and reproduction in any medium, provided the original work is properly cited (CC BY 4.0).

Share & Cite This Article
MDPI and ACS Style
Cabré, J.J.; Mur, T.; Costa, B.; Barrio, F.; López-Moya, C.; Sagarra, R.; García-Barco, M.; Vizcaíno, J.; Bonaventura, I.; Ortiz, N.; Flores-Mateo, G.; Solà-Morales, O.; the Catalan Diabetes Prevention Research Group, C.D.P.R.G. Feasibility and Effectiveness of Electrochemical Dermal Conductance Measurement for the Screening of Diabetic Neuropathy in Primary Care. Decoding Study (Dermal Electrochemical Conductance in Diabetic Neuropathy). J. Clin. Med. 2019, 8, 598.
Note that from the first issue of 2016, MDPI journals use article numbers instead of page numbers. See further details here.
Related Articles
Comments
[Return to top]