Too Cute to Kill? The Need for Objective Measurements of Quality of Life
School of Veterinary Medicine, University of Surrey, Guildford, Surrey GU2 7AL, UK
Received: 26 May 2020 / Revised: 10 June 2020 / Accepted: 15 June 2020 / Published: 18 June 2020
Simple Summary
Animal welfare is affected by how people think we should treat animals, and what people think is important affects the way they treat animals. The way people think about their animals is affected by how cute they perceive them to be. Animal welfare affects quality of life, which is about how sentient animals experience their lives, and understanding this requires animal welfare science. Ethics weighs that scientific knowledge with human desires (e.g., to earn a living by farming, to keep an animal as a companion, to clear land and build houses), so we decide how we should treat animals. The decisions that society has reached using science and ethical reasoning about how we ought to treat animals are reflected in animal welfare law. However, animal welfare law may often set a low standard of care, as there is little public money to enforce higher standards or the public is not aware of the welfare problems. The first step in ensuring a good quality of life is to measure welfare and then take action to improve it.
The recognition of animal suffering is influenced by cultural and societal prejudices and the cuteness of an animal leads to bias in the way it is treated. It is important to consider the animal's behaviour and its environment—not just its physical condition—when assessing its quality of life. The Animal Welfare Assessment Grid (AWAG) is a useful tool for this purpose. The AWAG offers an evidence-based tool for continual welfare assessment, using technology where appropriate, such as digital activity recording, to facilitate decision-making and lead to improvements in the animals' quality of life. It is highly adaptable to any species by assessing the four parameters of physical health, psychological wellbeing, environmental quality, and clinical and management procedural events. The outcome of assessing welfare should be action to improve it. Societal ethics and policy-making lead to legislation balancing the values we hold for different species. Influencing policy development in such matters as animal welfare, ecological conservation, and risks to humans requires a focus on public attitudes to, and understanding of, science, as well as consideration of potential unforeseen consequences of the social/environmental/economic impacts of policies.
View Full-Text
►

▼

Show Figures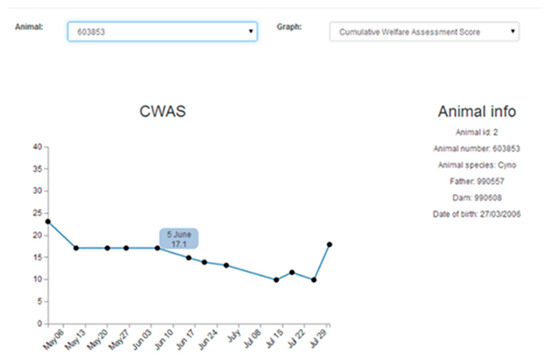 Figure 1
This is an open access article distributed under the
Creative Commons Attribution License
which permits unrestricted use, distribution, and reproduction in any medium, provided the original work is properly cited

Note that from the first issue of 2016, MDPI journals use article numbers instead of page numbers. See further details
here
.