The Pathogenesis of
Staphylococcus aureus

Eye Infections

Department of Microbiology and Immunology, University of Mississippi Medical Center, 2500 N. State St., Jackson, MS 39216, USA

Received: 14 December 2017 / Revised: 2 January 2018 / Accepted: 4 January 2018 / Published: 10 January 2018
Abstract
Staphylococcus aureus
is a major pathogen of the eye able to infect the tear duct, eyelid, conjunctiva, cornea, anterior and posterior chambers, and the vitreous chamber. Of these infections, those involving the cornea (keratitis) or the inner chambers of the eye (endophthalmitis) are the most threatening because of their potential to cause a loss in visual acuity or even blindness. Each of these ocular sites is protected by the constitutive expression of a variety of antimicrobial factors and these defenses are augmented by a protective host response to the organism. Such infections often involve a predisposing factor that weakens the defenses, such as the use of contact lenses prior to the development of bacterial keratitis or, for endophthalmitis, the trauma caused by cataract surgery or intravitreal injection. The structural carbohydrates of the bacterial surface induce an inflammatory response able to reduce the bacterial load, but contribute to the tissue damage. A variety of bacterial secreted proteins including alpha-toxin, beta-toxin, gamma-toxin, Panton-Valentine leukocidin and other two-component leukocidins mediate tissue damage and contribute to the induction of the inflammatory response. Quantitative animal models of keratitis and endophthalmitis have provided insights into the
S. aureus
virulence and host factors active in limiting such infections.
View Full-Text
►

▼

Figures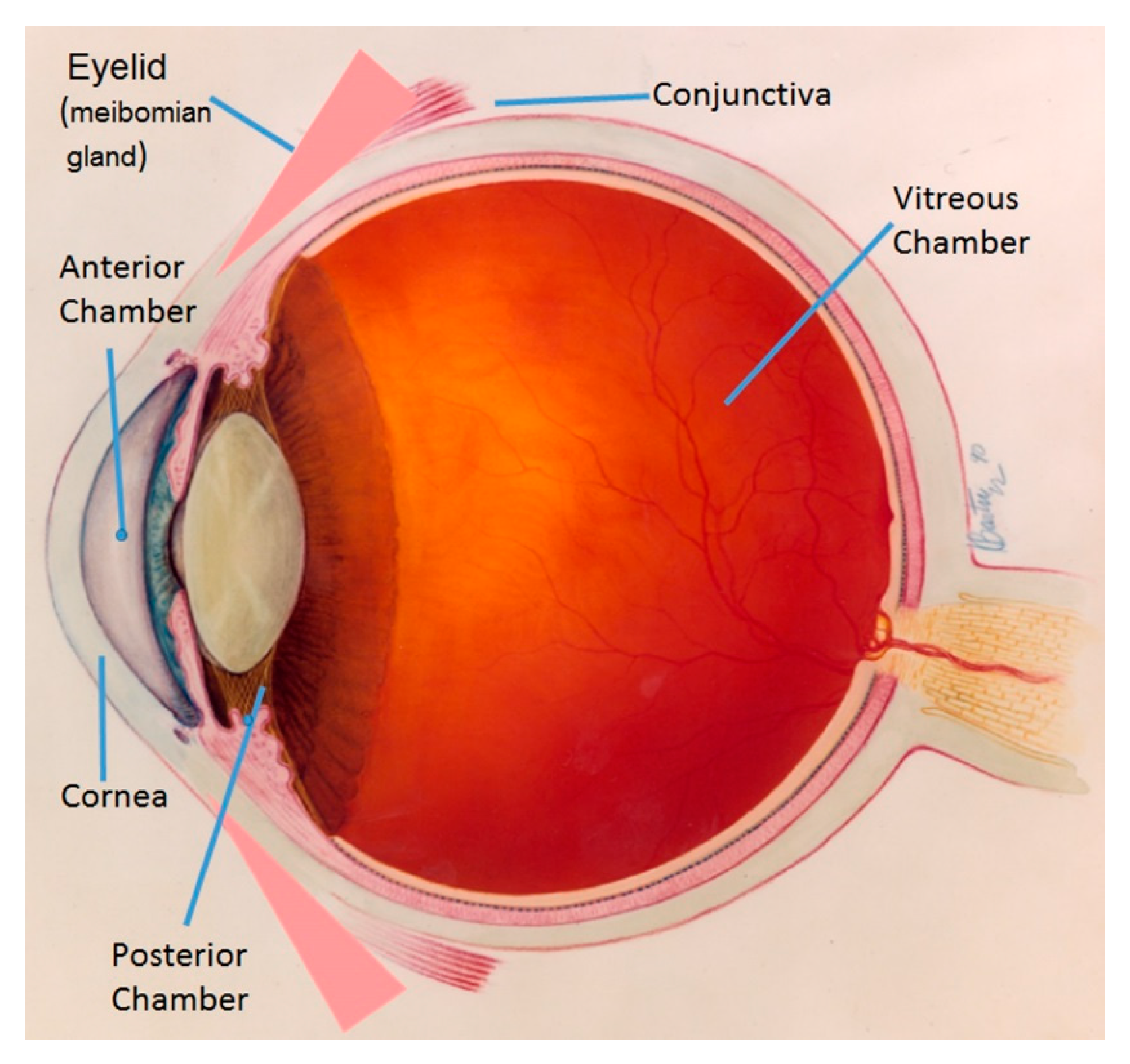 Figure 1
This is an open access article distributed under the
Creative Commons Attribution License
which permits unrestricted use, distribution, and reproduction in any medium, provided the original work is properly cited (CC BY 4.0).

Share & Cite This Article
MDPI and ACS Style
O'Callaghan, R.J. The Pathogenesis of Staphylococcus aureus Eye Infections. Pathogens 2018, 7, 9.
Note that from the first issue of 2016, MDPI journals use article numbers instead of page numbers. See further details here.
Related Articles
Comments
[Return to top]