Open Access This article is
freely available
re-usable
Article
Wear and Cavitation Erosion Resistance of an AlMgSc Alloy Produced by DMLS
Department of Mechanical and Industrial Engineering, University of Brescia, Via Branze, 38, 25123 Brescia, Italy
*
Author to whom correspondence should be addressed.
Received: 15 February 2019 / Accepted: 4 March 2019 / Published: 8 March 2019
Abstract
:
Pin-on-disk and cavitation tests were performed on an innovative Al-Mg alloy modified with Sc and Zr for additive manufacturing, which was tested in annealed condition. The damaging mechanisms were studied by observations of the morphology of the sample surface after progressive testing. These analyses allowed the identification of an adhesive wear mechanism in the first stages of pin-on-disk test, which evolved into a tribo-oxidative one due to the formation and fragmentation of an oxide layer with increasing testing distance. Regarding cavitation erosion, the AlMgSc alloy was characterized by an incubation period of approximately 1 h before mass loss was measured. Once material removal started, mass loss had a linear behavior as a function of exposure time. No preferential sites for erosion were identified, even though after some minutes of cavitation testing, the boundaries of melting pools can be seen. The comparison with literature data for AlSi10Mg alloy produced by additive manufacturing technology shows that AlMgSc alloy exhibits remarkable wear resistance, while the total mass loss after 8 h of cavitation testing is significantly higher than the value recorded for AlSi10Mg alloy in as-built condition.
Keywords:
additive manufacturing; Al alloys; wear; cavitation erosion; SEM; microstructure
1. Introduction
Therefore, in this study, sliding wear and cavitation erosion resistance of AlMgSc alloy were investigated. Samples were tested after annealing treatment in order to reproduce the actual use condition of the material. The aim is to identify the damaging mechanisms in order to evaluate possible applications where the AlMgSc alloy can experience this type of damage.
2. Materials and Methods
The mean chemical composition of the Scalmalloy
®
powder, used to produce samples for the present study, is reported in
Table 1
.
Morphological and dimensional characterization of the powder used for the AM process was carried out by scanning electron microscopy (SEM) (LEO EVO 40, Carl Zeiss AG, Milan, Italy).
Plates with a thickness of 2 mm along the
y
-axis and an area of 21 cm
2
in the
x
–
z
plane were produced by direct metal laser sintering (DMLS) (EOS M 290 machine with Yb-fiber laser, maximum power 400 W, 20 m
3
/h inert gas supply, F-theta lens, focus diameter of 100 μm, EOS GmbH Electro Optical System; EOS srl, Krailling, Germany), as shown in
Figure 1
. The following parameters were used: laser scan speed of 1300 mm/s, laser power of 370 W, hatch spacing of 90 μm, layer thickness of 30 μm. Before testing, samples were heat treated (annealing) at 325 °C for 4 h [
16
].
Microstructural characterization and microhardness measurements were performed on samples in as-built and annealed conditions, while sliding wear and cavitation erosion tests were carried out only on samples in annealed condition, since annealing is widely applied to AM components, as also suggested by the material producers [
31
].
Samples were analyzed by means of optical (Leica DMI 5000M, Wetzlar, Germany) and scanning electron microscopy (LEO EVO 40, Carl Zeiss AG, Milan, Italy), coupled with EDS (energy dispersive spectroscopy, Oxford Instruments, Wiesbaden, Germany) microprobe, after sample polishing up to mirror finishing. In order to observe melting pools, samples were etched with a 10% phosphoric acid (H3PO4) solution. Vickers microhardness measurements before and after annealing treatment were performed with a Mitutoyo HM-200 hardness testing machine (Mitutoyo Italiana srl, Lainate, Italy) with an applied load of 200 g and a loading time of 15 s. The results are presented as average values of at least 20 measurements per sample, to guarantee reliable statistics.
Pin-on-disk tests were performed in dry condition according to ASTM G99 standard [
36
] using a THT tribometer (CSM Instruments, Peseux, Switzerland). Samples for wear test (
x
–
z
surface, see
Figure 1
) were polished up to mirror finishing in order to reach a roughness
R
a
lower than 0.8 µm, according to ASTM G-99 standard requirements. The counterpart was a 100Cr6 steel ball with a 6 mm diameter. A linear speed of 4 cm/s and a load of 1 N were applied for a total distance of 100 m. The diameter of wear tracks was 3 mm. During the tests, the friction force was monitored, and the friction coefficient was subsequently obtained. The test was repeated twice. The second test was periodically interrupted to observe the evolution of worn surface by SEM. Additionally, a stylus profilometer (Mitutoyo SJ301, Mitutoyo Italiana srl, Lainate, Italy) was used to record the track profile after each interruption. Five measurements were carried out in different positions for each track and the mean value and standard deviation were then calculated. The same track profile measurements were performed at the end of the test. Then, the worn volume was calculated multiplying the worn area and the track length. The wear rate was determined by the equation reported in [
37
]. Finally, this second test was prolonged up to 500 m in order to compare the obtained wear rate with data available in the scientific literature for AlSi10Mg alloy produced by AM technology.
Regarding cavitation tests, the
x
-
z
surface (
Figure 1
) was exposed to cavitation after mirror polishing, as done for sliding wear experiments. Cavitation tests were carried out according to ASTM G32 [
38
], following the stationary specimen approach. An ultrasonic device with a vibration frequency of 20.0 kHz, a vibration amplitude of 50 μm, and an electrical peak power of 2 kW was used in the present study. The ultrasonic probe was composed of a Ti6Al4V waveguide and a final amplification horn realized in Inconel 625 [
35
]. The specimen was inserted in a properly designed holding system and immersed in a tank containing water, at a distance of 0.50 mm from the horn surface. The test was periodically stopped in order to measure the weight loss and observe the morphology of the eroded surface by means of scanning electron microscopy. The total duration of the test was set at 8 h, according to previous works by the authors [
35
]. Results are presented in terms of cumulative mass loss and mass loss rate as a function of exposure time.
3. Results and Discussion
3.1. Microstructure and Hardness
3.3. Cavitation Resistance
4. Conclusions
In this study, sliding wear and cavitation tests were performed in order to characterize an AlMgSc alloy produced by DMLS in annealed condition. A first microstructural characterization allowed the identification of the typical structure of additive manufactured Al alloys, composed of layers of melting pools. Pin-on-disk sliding tests demonstrated that the studied material exhibits a significant wear resistance in dry condition, especially in comparison with the widely studied AlSi10Mg alloy produced using the same technology. The measurement of the coefficient of friction coupled with the observation of the morphology of the worn surface during the test was useful in order to study the evolution of the wear mechanism. In fact, after an initial stage of sliding wear, a tribo-oxidative mechanism, due to the formation and fragmentation of an oxide layer with increasing testing distance, was identified.
In general, the alloy exhibits a good cavitation erosion resistance in terms of mass loss, even though not as high as recorded for AM AlSi10Mg alloy tested in the same way. This is due to the different microstructural features of the alloys, mainly the cellular network of extra-fine Si particles present in AlSi10Mg alloy, which can positively contribute to hindering material removal. Images of the damaged surface show that AlMgSc alloy is eroded in a uniform way and no preferential sites of erosion were identified.
Author Contributions
Conceptualization, A.P.; Investigation, M.T., L.G., F.L., and L.M.; Methodology, M.T., L.G., and L.M.; Supervision, A.P. and M.G.; Writing—original draft, M.T.; Writing—review & editing, A.P., L.M., and M.G.
Funding
This research received no external funding.
Conflicts of Interest
The authors declare no conflict of interest.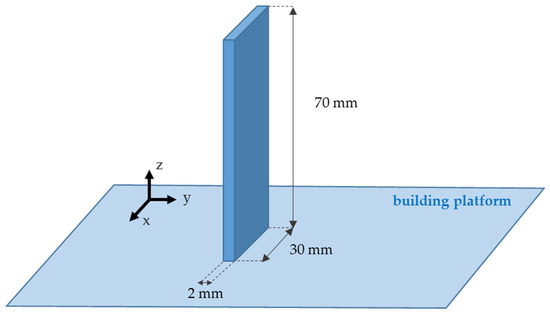 Figure 1. Sample size and diagram of the orientation of additive manufacturing (AM) samples on the building platform.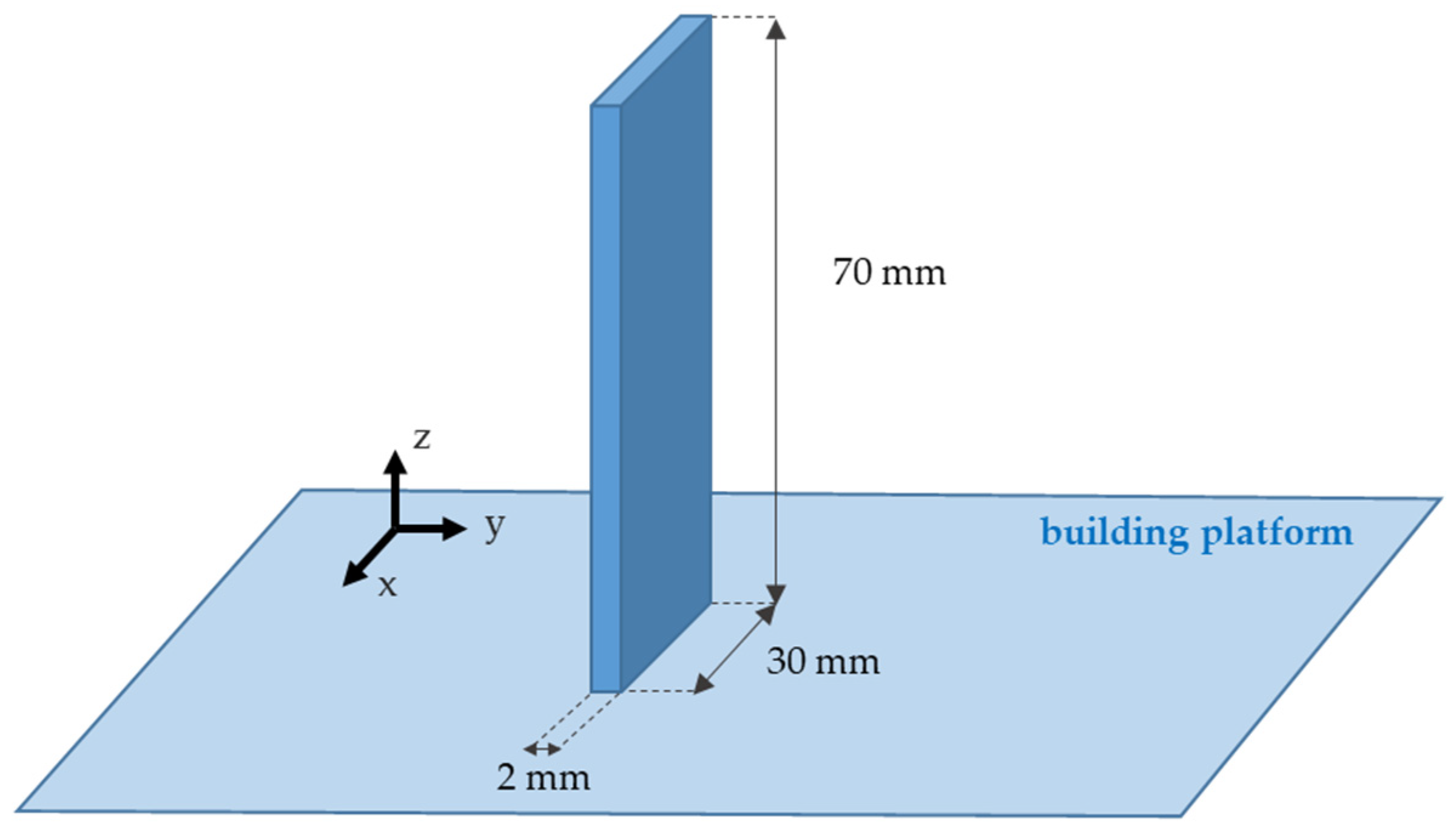 Figure 2. Scanning electron microscopy (SEM) images of AlMgSc alloy powders (a), detail at higher magnification (b).




Figure 6. Friction coefficient as a function of sliding distance. Arrows indicate the condition considered for SEM analysis.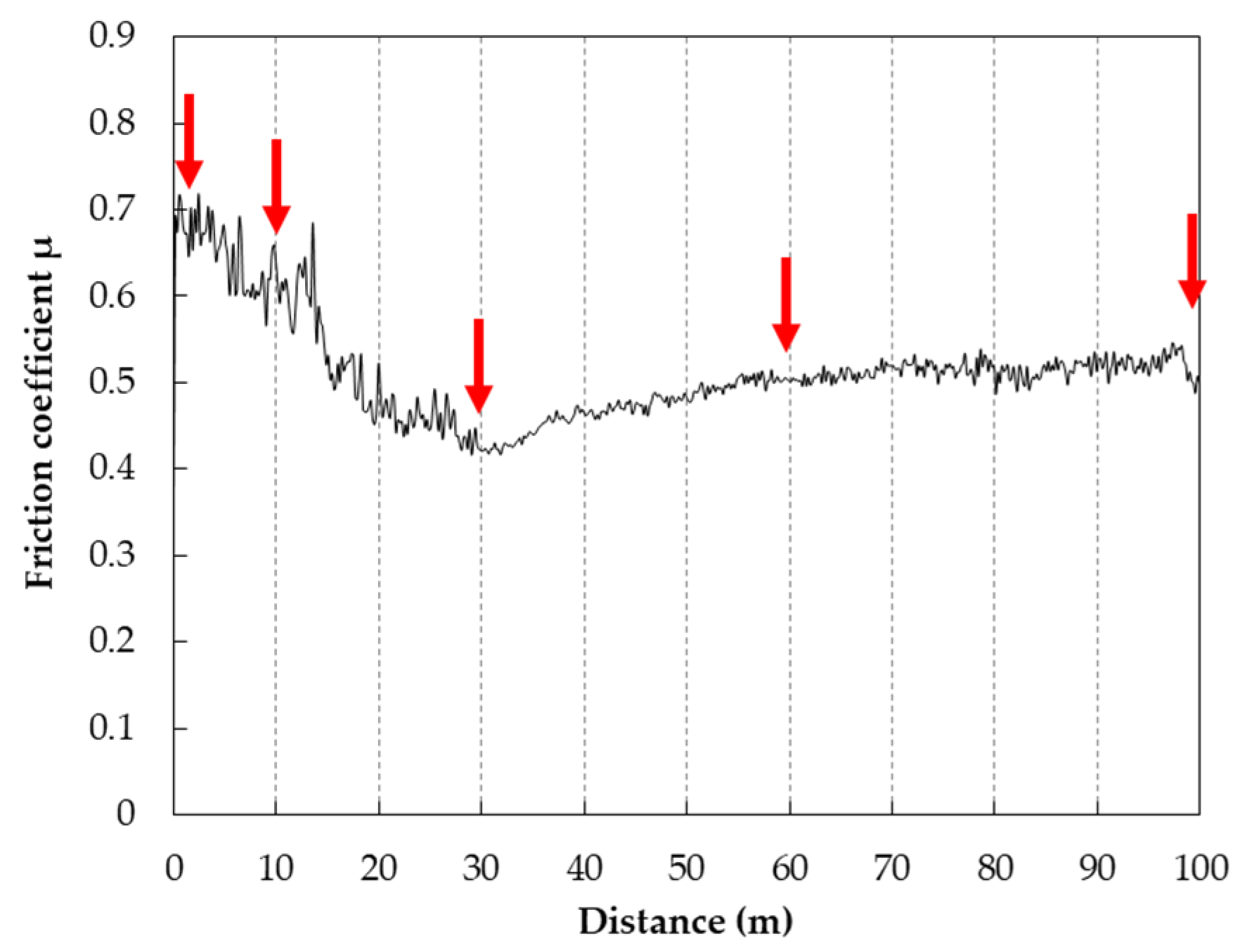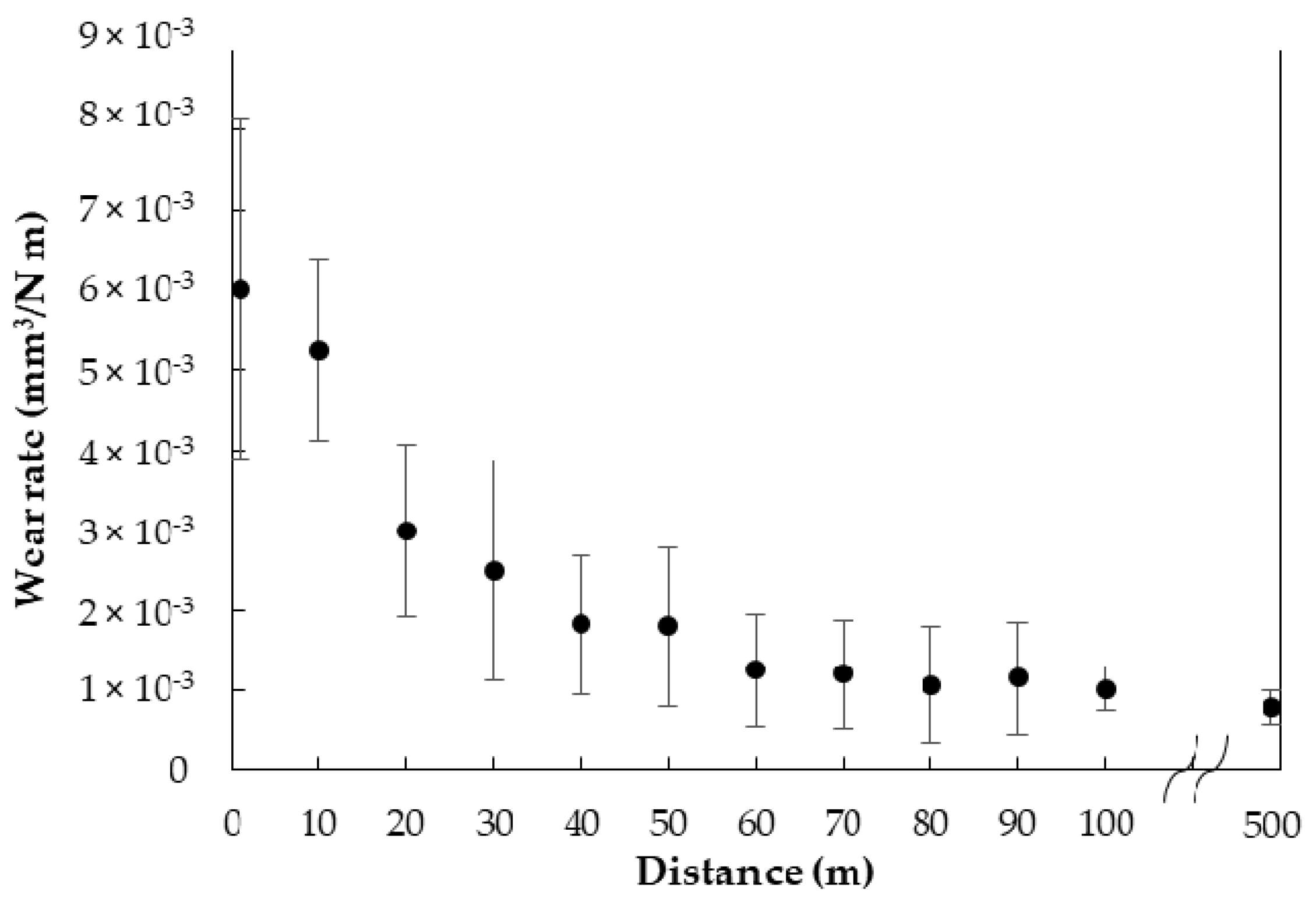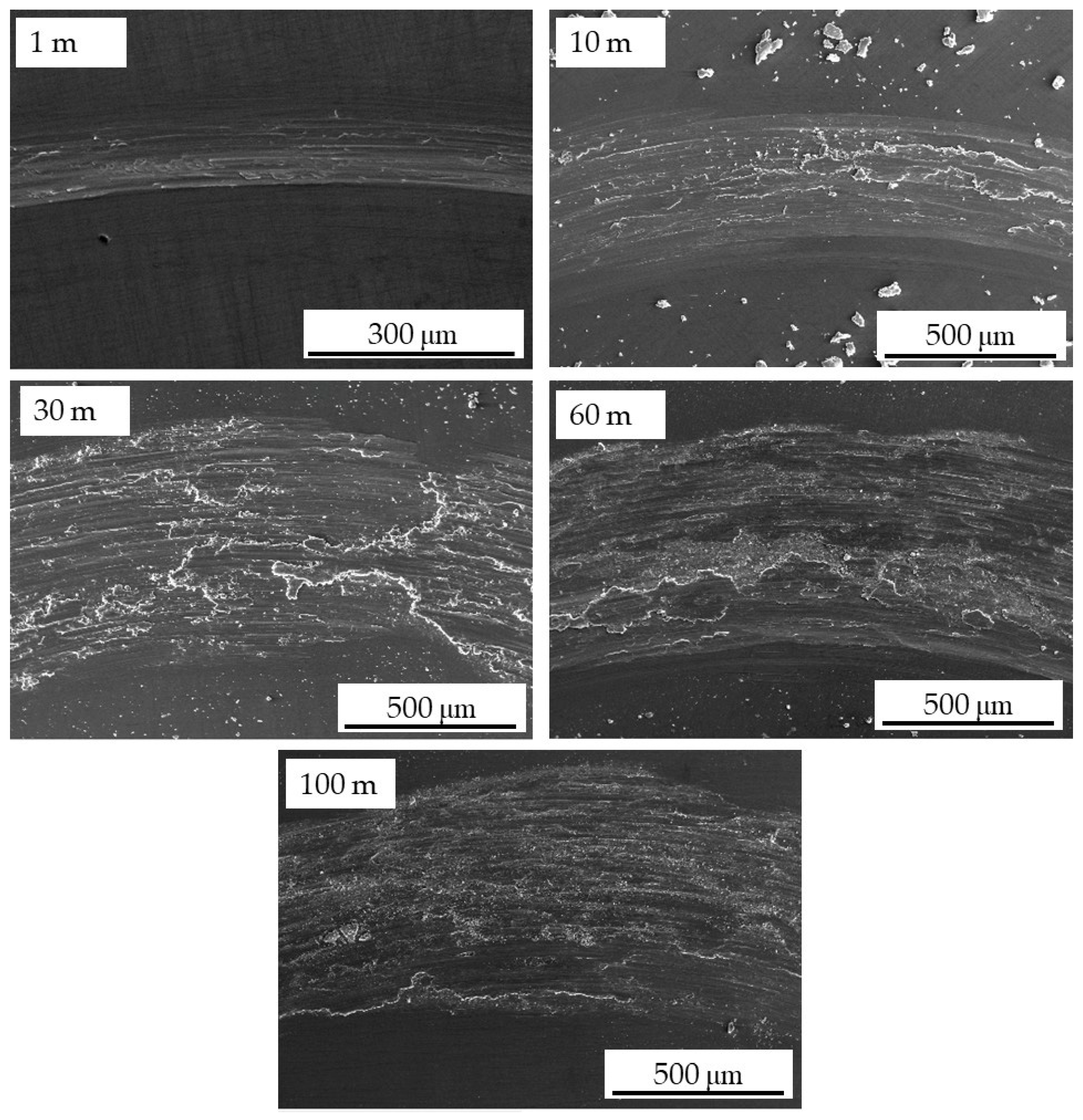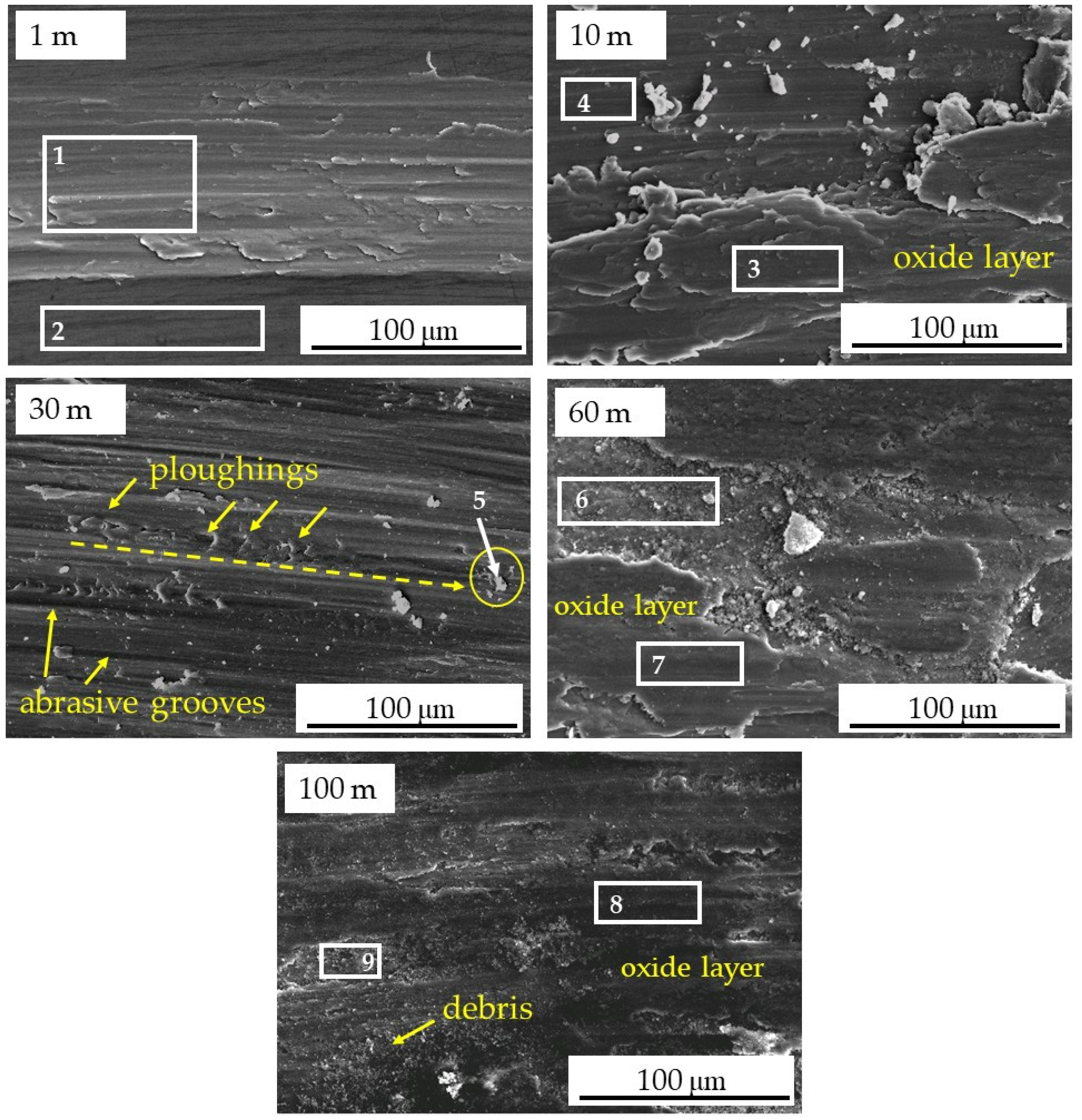 Figure 10. (a) Cumulative mass loss and (b) erosion rate during cavitation testing for the studied alloy.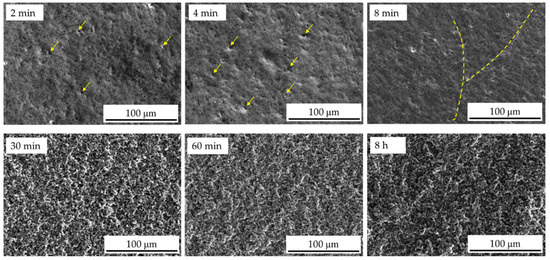 Figure 11. Morphological evolution of eroded surface for the studied alloy with increasing cavitation exposure time. The arrows indicate the pits, while the dashed lines show the boundaries of the melting pools.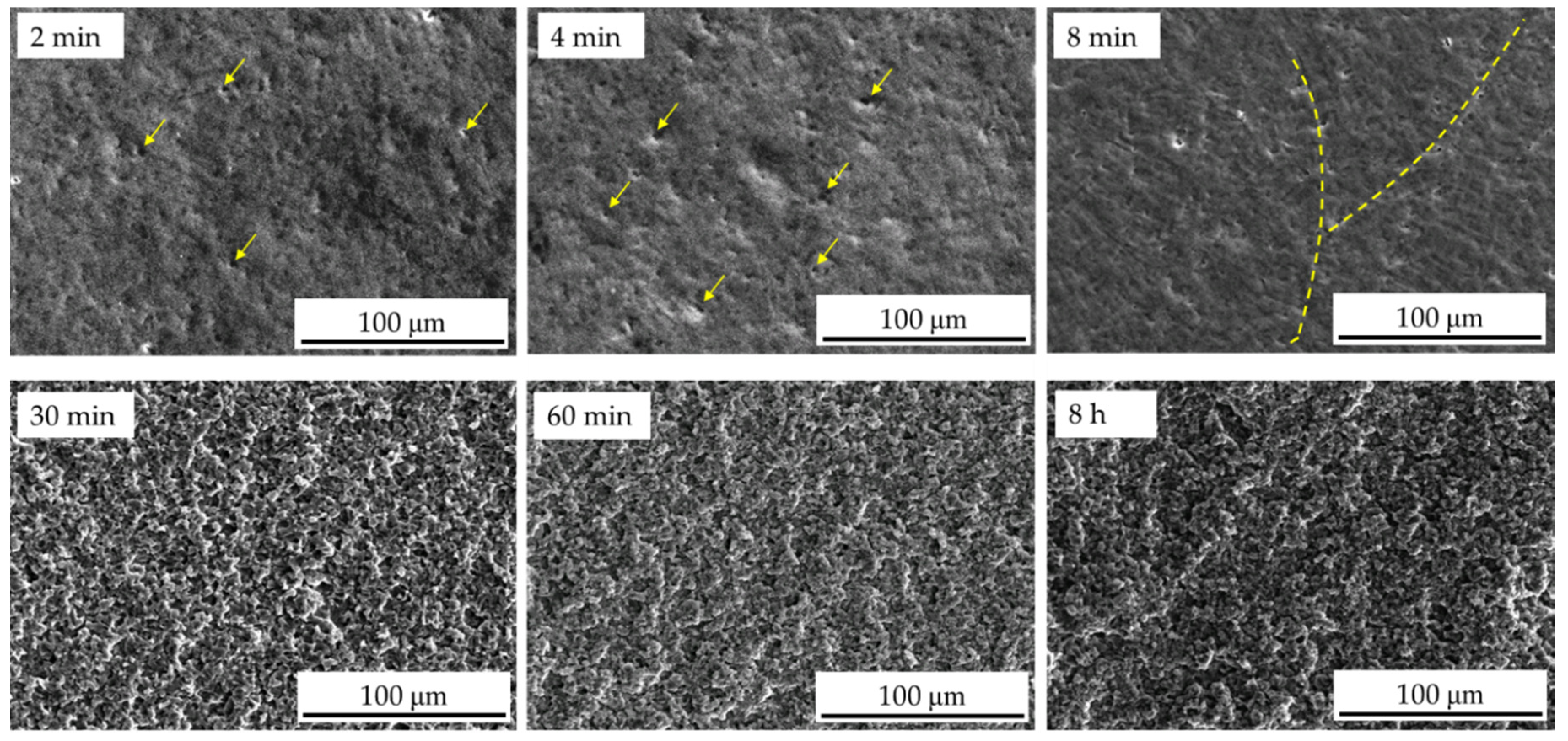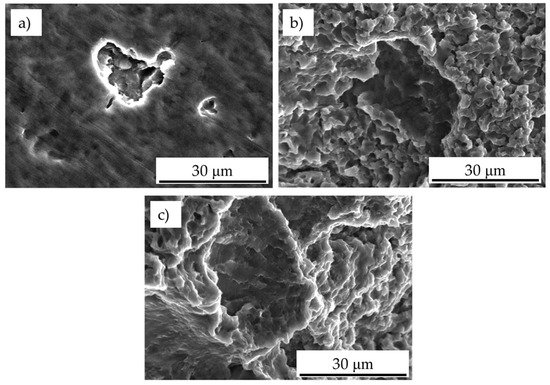 Figure 12. Detail of pits/cavities on eroded surface after (a) 8 min, (b) 60 min, and (c) 8 h of cavitation exposure.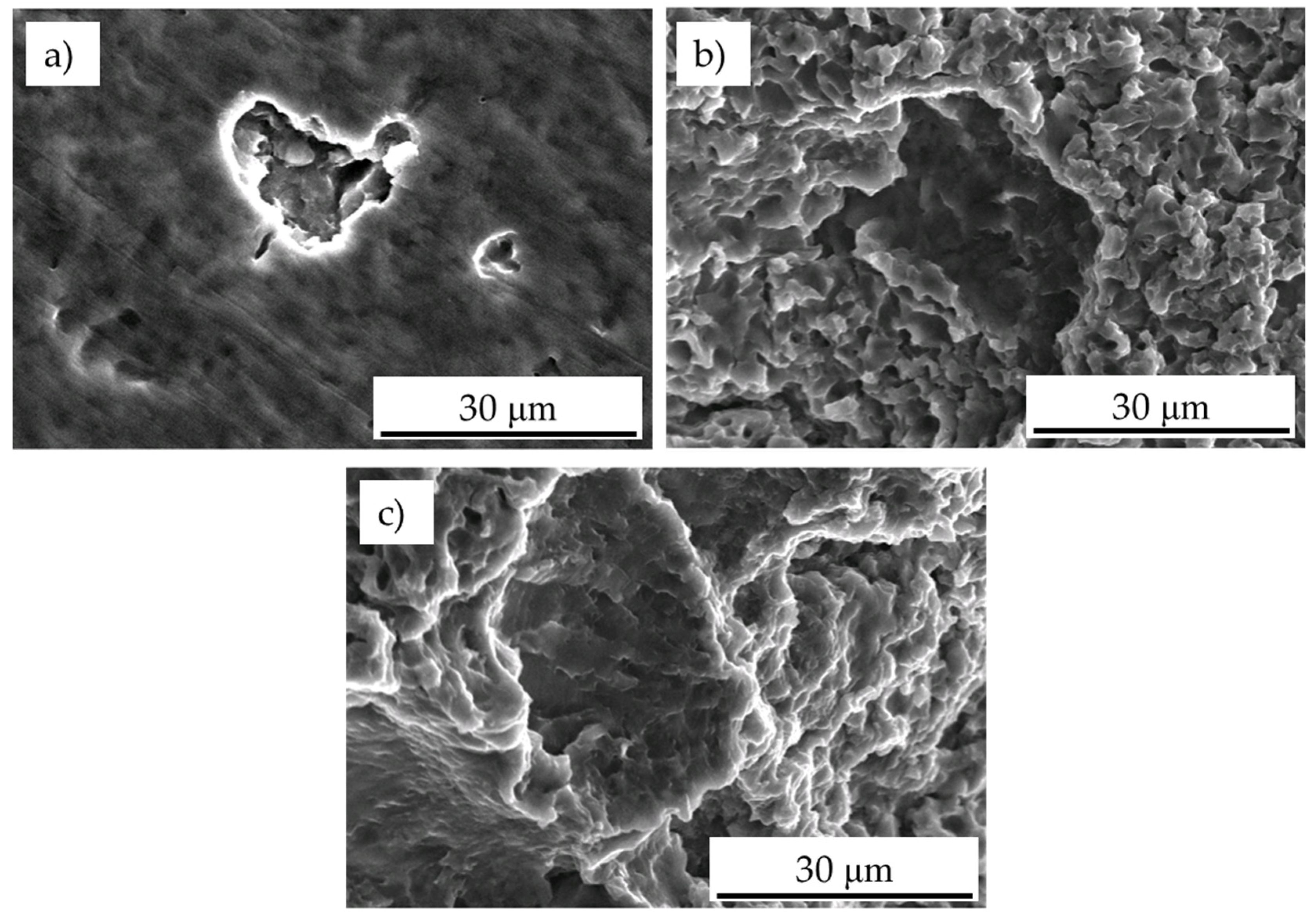 | Material Condition | As-Built | Annealed |
| --- | --- | --- |
| Vickers microhardness (HV) | 103 ± 4 | 158 ± 3 |

Table 3.
EDS analyses (wt. %) of areas indicated in
Figure 9
.
| Spectrum | O | Mg | Al | Sc | Zr |
| --- | --- | --- | --- | --- | --- |
| 1 | - | 3.79 | 94.19 | 1.33 | 0.69 |
| 2 | - | 3.60 | 95.26 | 0.82 | 0.32 |
| 3 | 9.70 | 3.54 | 86.76 | - | - |
| 4 | - | 3.57 | 95.30 | 1.13 | - |
| 5 | 17.14 | 3.29 | 77.67 | 0.37 | 1.54 |
| 6 | 14.28 | 3.17 | 82.55 | - | - |
| 7 | 32.22 | 2.58 | 65.20 | - | - |
| 8 | 42.15 | 2.28 | 55.57 | - | - |
| 9 | 27.18 | 2.98 | 69.84 | - | - |

© 2019 by the authors. Licensee MDPI, Basel, Switzerland. This article is an open access article distributed under the terms and conditions of the Creative Commons Attribution (CC BY) license (http://creativecommons.org/licenses/by/4.0/).