Open Access This article is
freely available
re-usable
Article
Redundant Symmetry Influences Perceptual Grouping (as Measured by Rotational Linkage)
School of Psychology, The University of New South Wales, Sydney 2052, Australia
Academic Editor: Marco Bertamini
Received: 8 February 2017 / Accepted: 2 May 2017 / Published: 9 May 2017
Abstract
:
Symmetry
detection
has long been a major focus of perception research. However, although symmetry is often cited as a "grouping principle", the effect of symmetry on grouping, an important form of perceptual organization, has been little measured. In past research, we found little spatio-temporal grouping for oblique lines symmetric around a horizontal axis during ambiguous rotary motion in depth. Grouping was measured by the degree to which the ambiguous motion direction was resolved for two elements in common (rotational linkage). We hypothesized that symmetry-based grouping would be stronger if symmetry was redundant i.e., carried by elements of greater complexity. Using the rotational linkage measure, we compared grouping for horizontally symmetric simple oblique lines and for lines composed of multiple conjoined orientations and found greater grouping for the more complex symmetric lines. A control experiment ruled out possible confounding factors and also showed a grouping effect of vertically aligned endpoints. We attribute the stronger grouping effect of redundant symmetry to the fact that it has a lower probability than does simple symmetry of arising from an accidental environmental arrangement.
Keywords:
symmetry; grouping; redundancy; complexity; rotary motion in depth
Acknowledgments
This research was carried out when the author was on the Faculty of The State College of Optometry, SUNY, New York, NY, USA. It was supported by a grant from the U.S. National Institute of Mental Health (R01-MH30840). The author wishes to thank Tarryn Balsdon for help with the figures.
Conflicts of Interest
The author has no conflicts of interest with respect to this paper.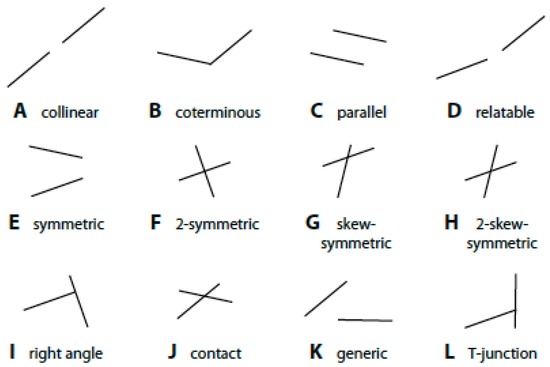 Figure 1.
The stimulus figures used by Feldman [
19
]. See text.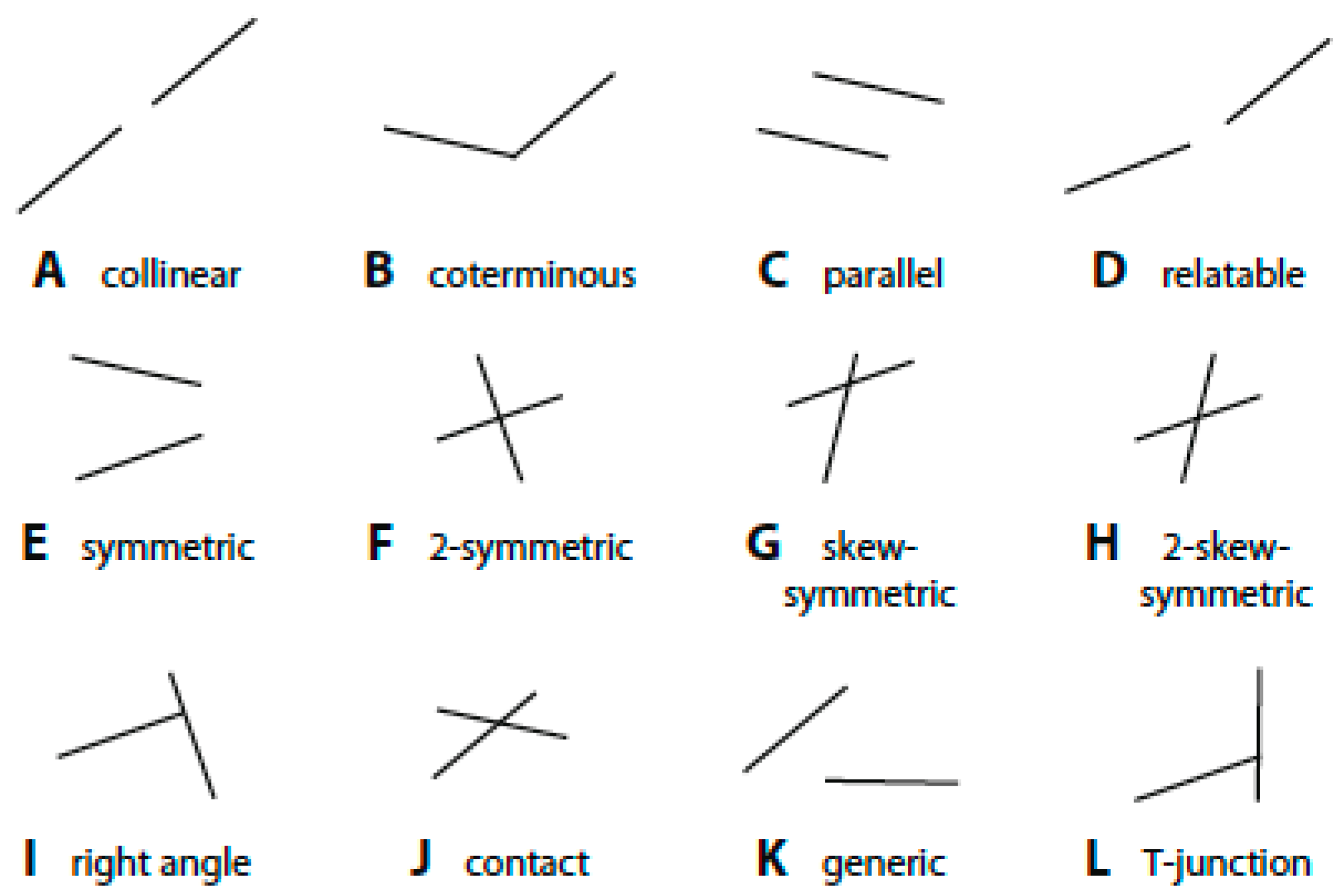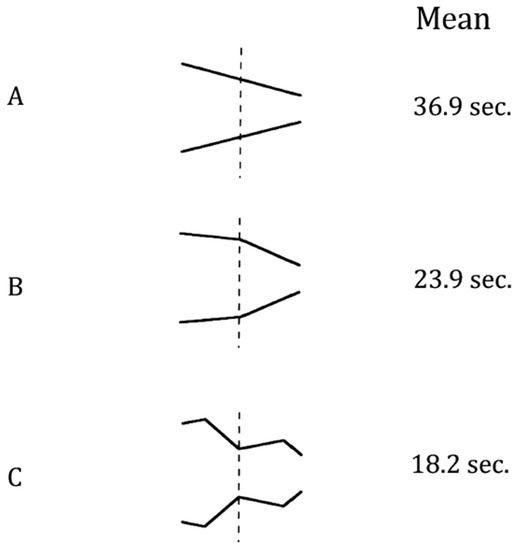 Figure 2. The figures used in Experiment 1 (drawn to one-quarter scale). The mean fragmentation time in seconds is shown next to each figure.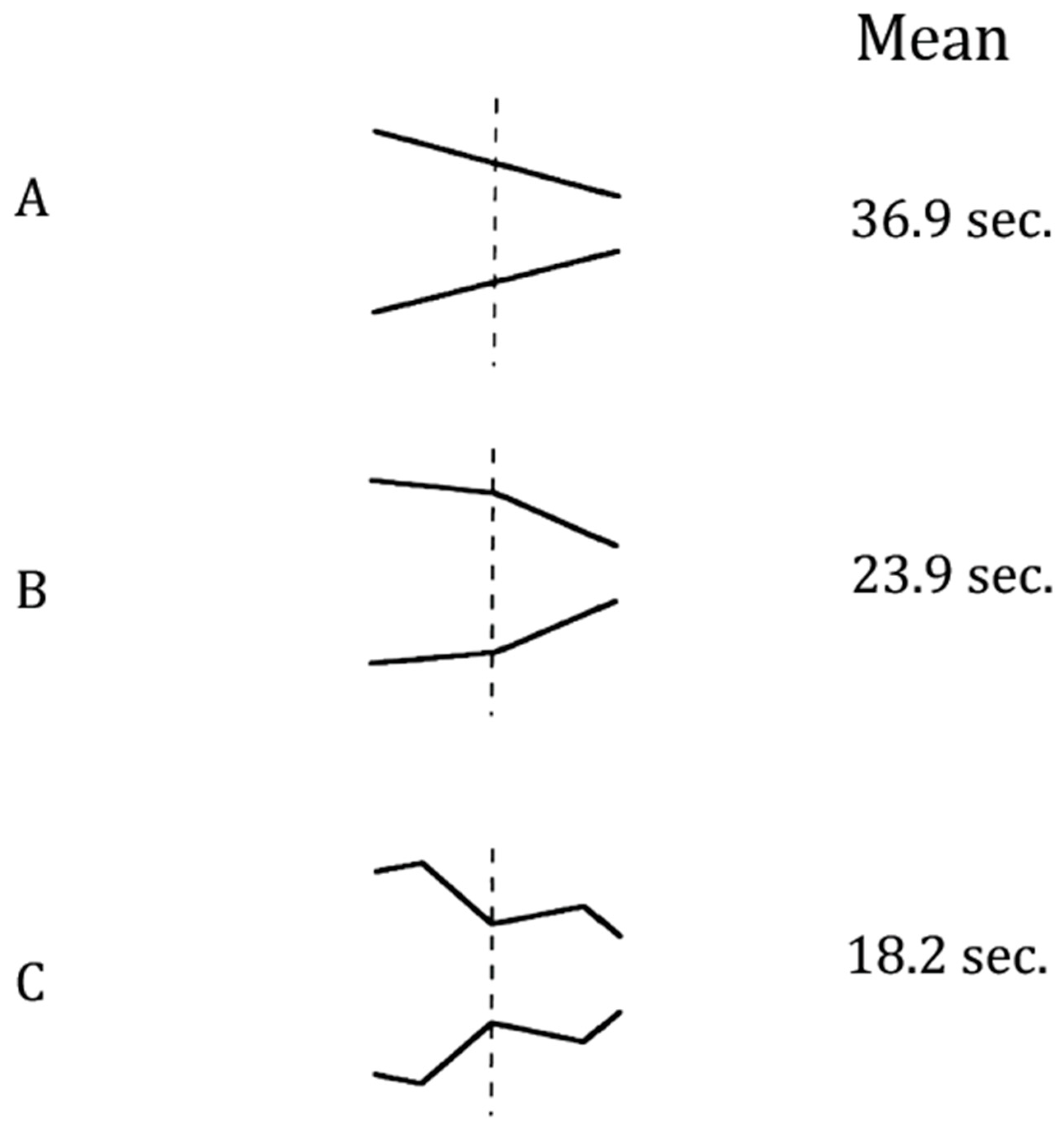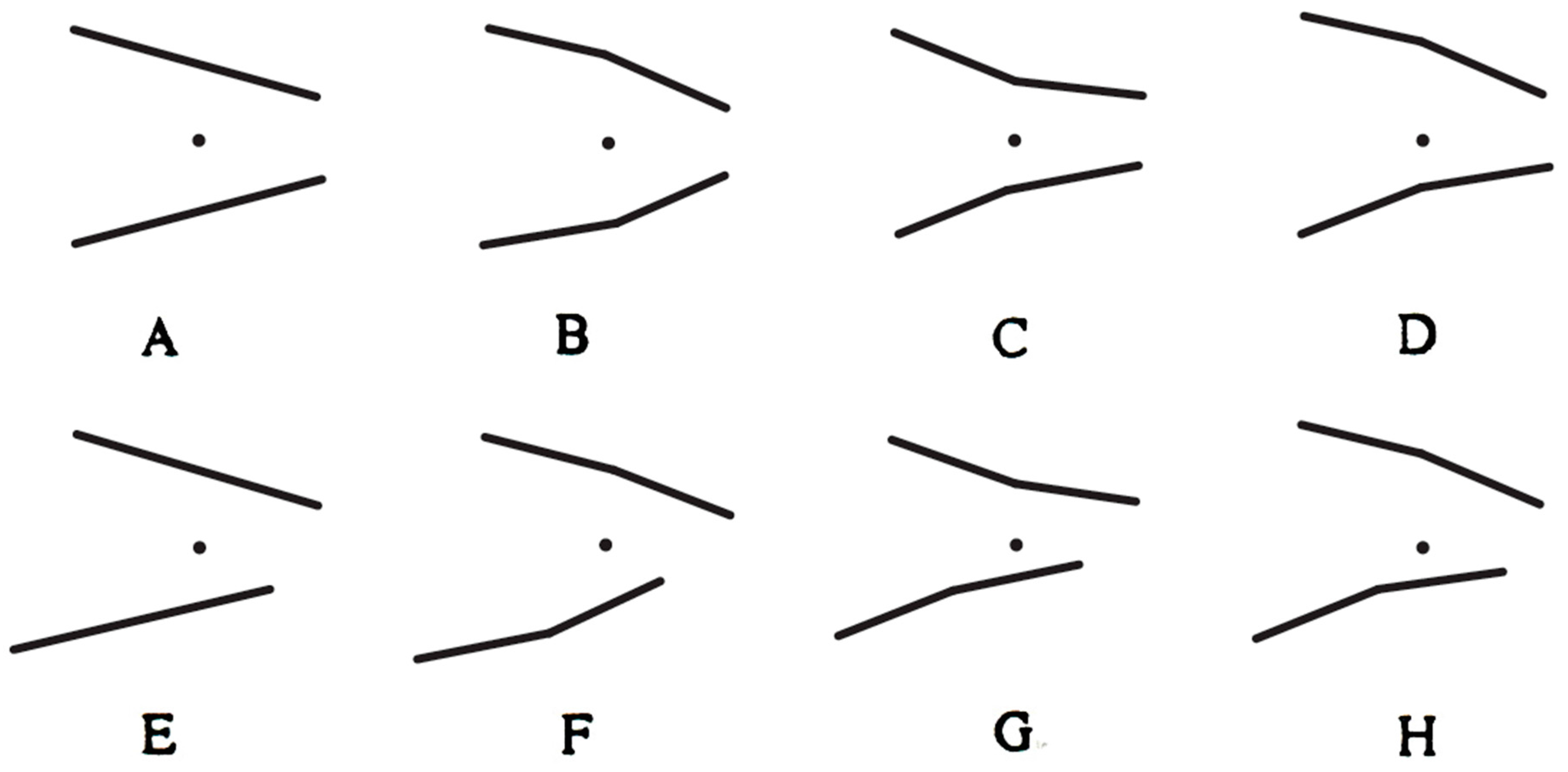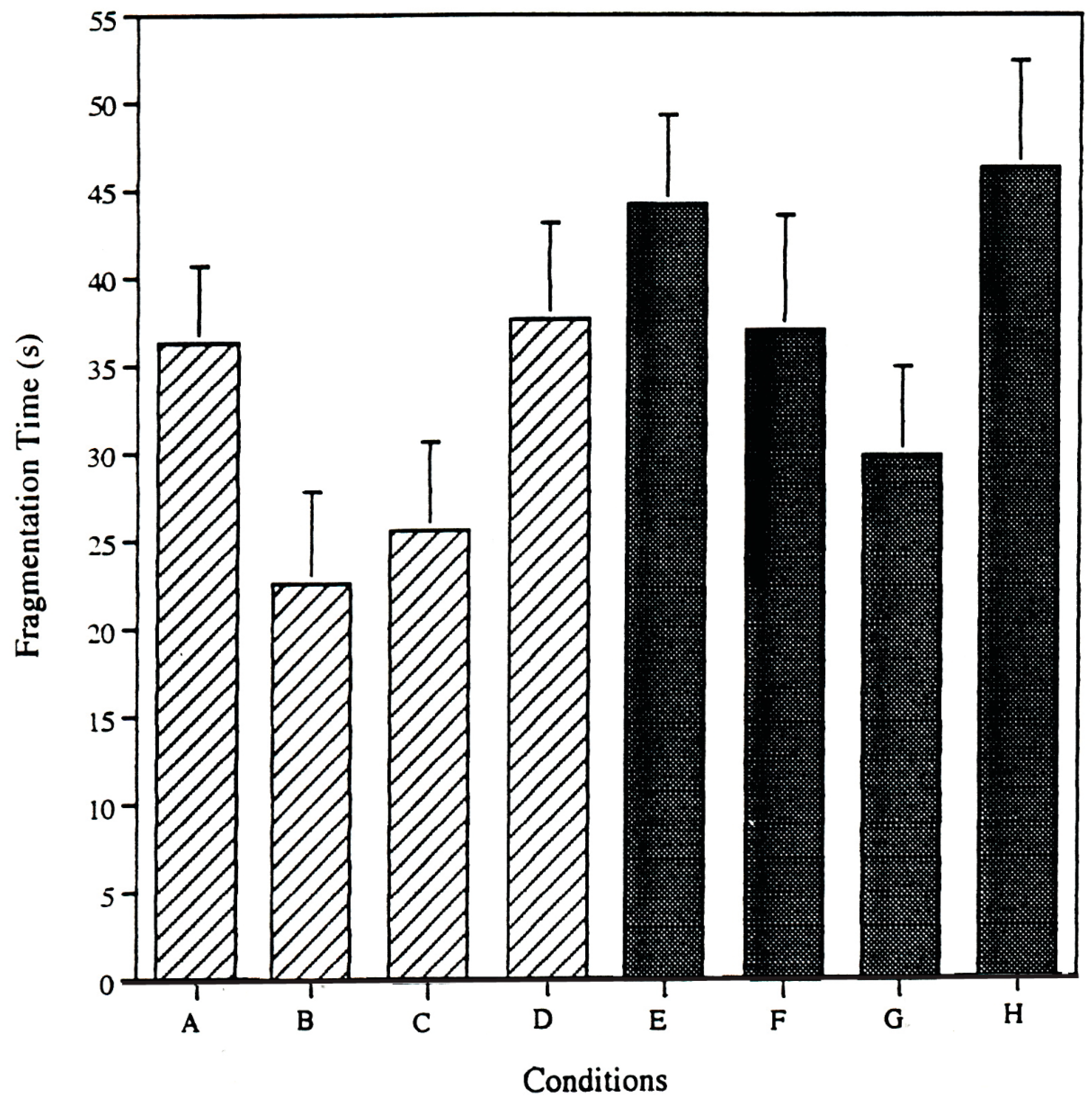 © 2017 by the author. Licensee MDPI, Basel, Switzerland. This article is an open access article distributed under the terms and conditions of the Creative Commons Attribution (CC BY) license (http://creativecommons.org/licenses/by/4.0/).