Open Access This article is
freely available
re-usable
Article
Poincaré Symmetry from Heisenberg's Uncertainty Relations
1
Department of Physics, Middle East Technical University, 06800 Ankara, Turkey
2
Center for Fundamental Physics, University of Maryland, College Park, MD 20742, USA
3
Department of Radiology, New York University, New York, NY 10016, USA
*
Author to whom correspondence should be addressed.
Received: 6 March 2019 / Accepted: 18 March 2019 / Published: 20 March 2019
Abstract
:
It is noted that the single-variable Heisenberg commutation relation contains the symmetry of the group which is isomorphic to the Lorentz group applicable to one time-like dimension and two space-like dimensions, known as the group. According to Paul A. M. Dirac, from the uncertainty commutation relations for two variables, it possible to construct the de Sitter group , namely the Lorentz group applicable to three space-like variables and two time-like variables. By contracting one of the time-like variables in , it is possible to construct the inhomogeneous Lorentz group which serves as the fundamental symmetry group for quantum mechanics and quantum field theory in the Lorentz-covariant world. This group is commonly known as the Poincaré group.
Keywords:
Poincaré symmetry from uncertainty relations; one symmetry for quantum mechanics; special relativity
Author Contributions
Each of the authors participated in developing the material presented in this paper and in writing the manuscript.
Funding
There is no extra funding for this paper.
Conflicts of Interest
The authors declare no conflict of interest.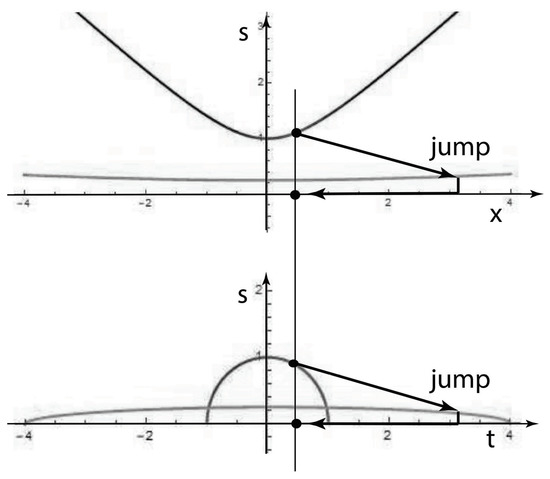 Figure 1.
Contraction of the group to the Poincaré group. The time-like
s
coordinate is contracted with respect to the space-like
x
variable, and with respect to the time-like variable
t
.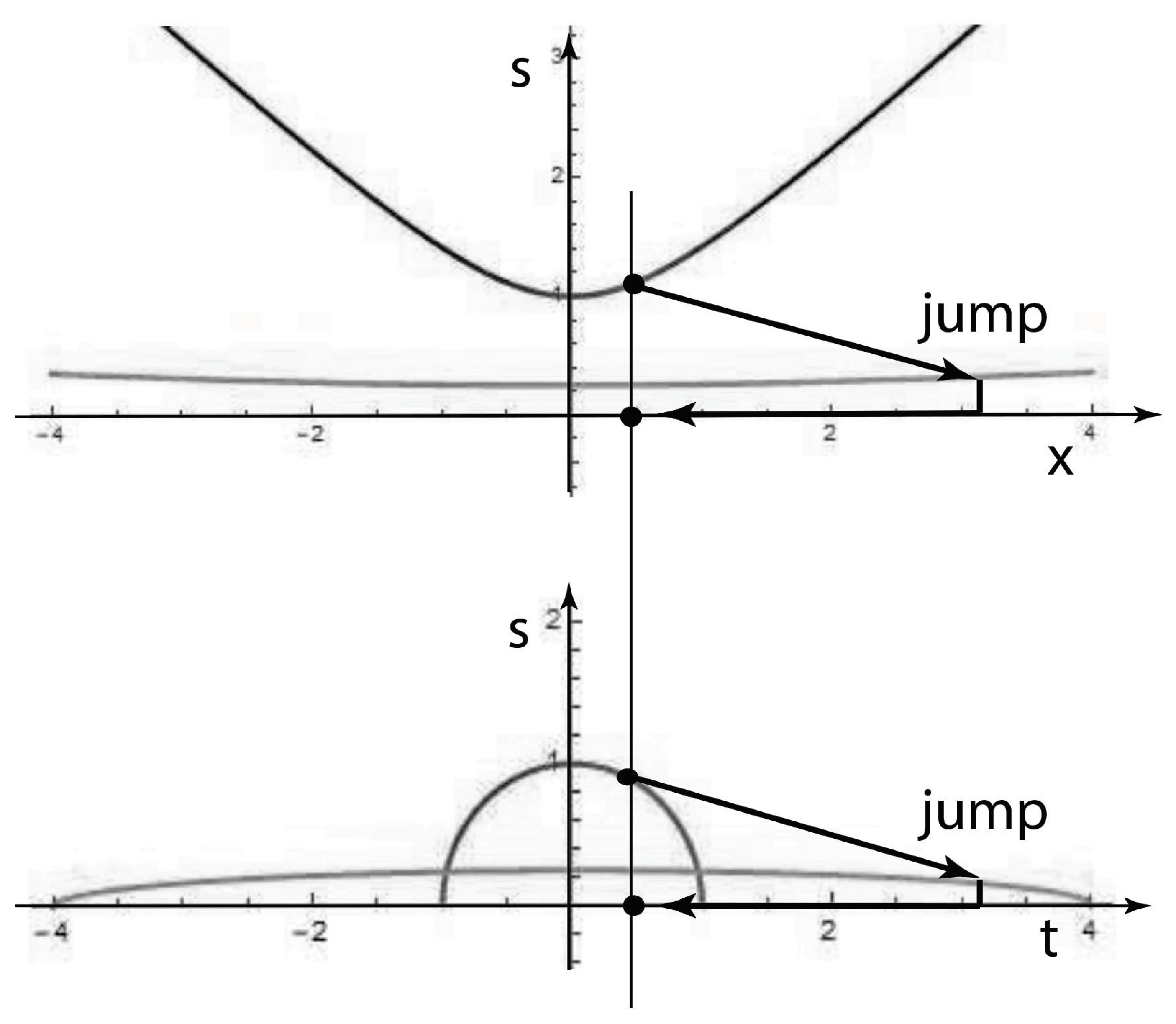 © 2019 by the authors. Licensee MDPI, Basel, Switzerland. This article is an open access article distributed under the terms and conditions of the Creative Commons Attribution (CC BY) license (http://creativecommons.org/licenses/by/4.0/).