Open Access This article is
freely available
re-usable
Article
Hyperbolicity of Direct Products of Graphs
1
Department of Mathematics and Statistics, Florida International University, 11200 SW 8th Street, Miami, FL 33199, USA
2
Department of Mathematics, Miami Dade College, 300 NE Second Ave. Miami, FL 33132, USA
3
Departamento de Matemáticas, Universidad Carlos III de Madrid, Avenida de la Universidad 30, Leganés, 28911 Madrid, Spain
4
Facultad CC. Sociales de Talavera, Universidad de Castilla La Mancha, Avda. Real Fábrica de Seda, s.n. Talavera de la Reina, 45600 Toledo, Spain
*
Author to whom correspondence should be addressed.
Received: 11 June 2018 / Accepted: 9 July 2018 / Published: 12 July 2018
Abstract
:
It is well-known that the different products of graphs are some of the more symmetric classes of graphs. Since we are interested in hyperbolicity, it is interesting to study this property in products of graphs. Some previous works characterize the hyperbolicity of several types of product graphs (Cartesian, strong, join, corona and lexicographic products). However, the problem with the direct product is more complicated. The symmetry of this product allows us to prove that, if the direct product is hyperbolic, then one factor is bounded and the other one is hyperbolic. Besides, we prove that this necessary condition is also sufficient in many cases. In other cases, we find (not so simple) characterizations of hyperbolic direct products. Furthermore, we obtain good bounds, and even formulas in many cases, for the hyperbolicity constant of the direct product of some important graphs (as products of path, cycle and even general bipartite graphs).
Keywords:
direct product of graphs; geodesics; Gromov hyperbolicity; bipartite graphs
Author Contributions
The authors contributed equally to this work.
Funding
This work was supported in part by four grants from Ministerio de Economía y Competititvidad (MTM2012-30719, MTM2013-46374-P, MTM2016-78227-C2-1-P and MTM2015-69323-REDT), Spain.
Acknowledgments
We thank the referees for their suggestions and helpful remarks.
Conflicts of Interest
The authors declare no conflict of interest. The founding sponsors had no role in the design of the study; in the collection, analyses, or interpretation of data; in the writing of the manuscript, and in the decision to publish the results.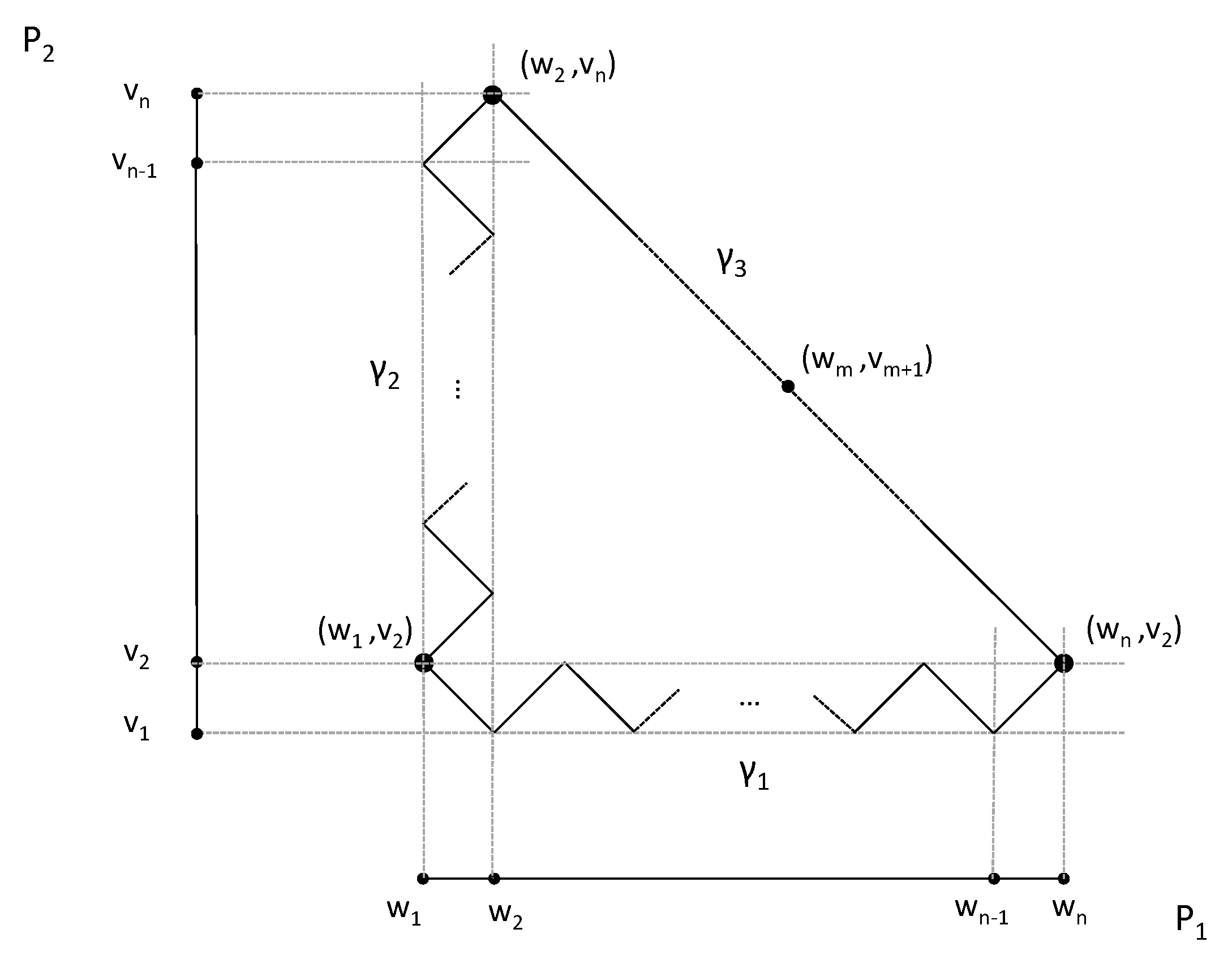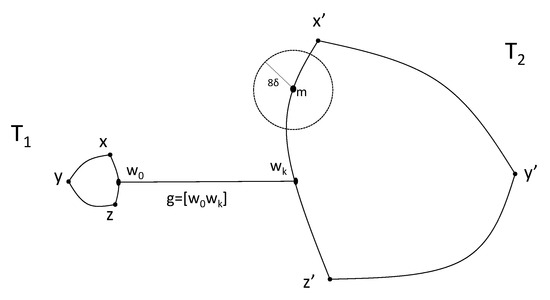 Figure 2.
Two geodesic triangles, , which are odd cycles and a geodesic
g
joining them define an even closed path.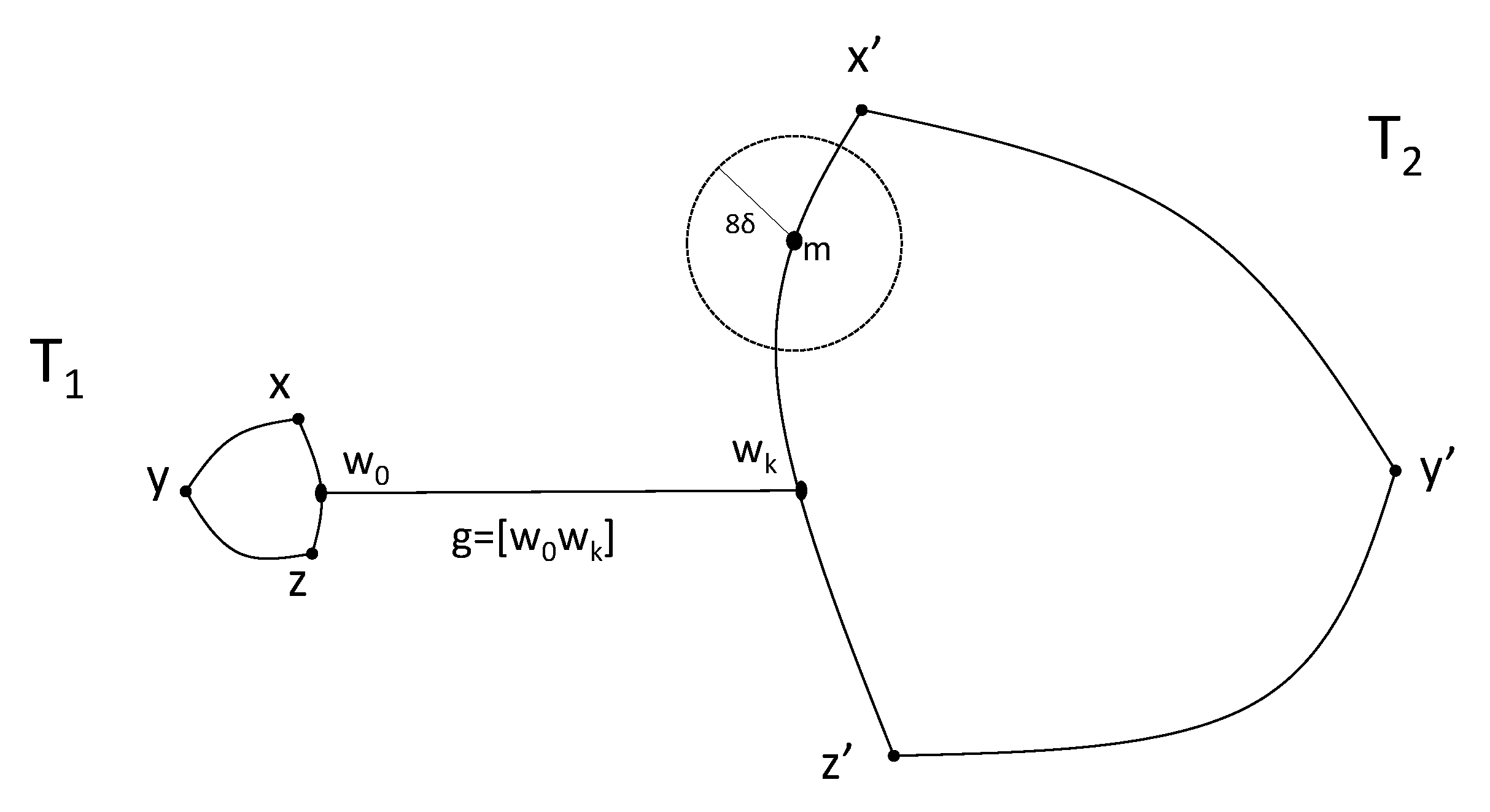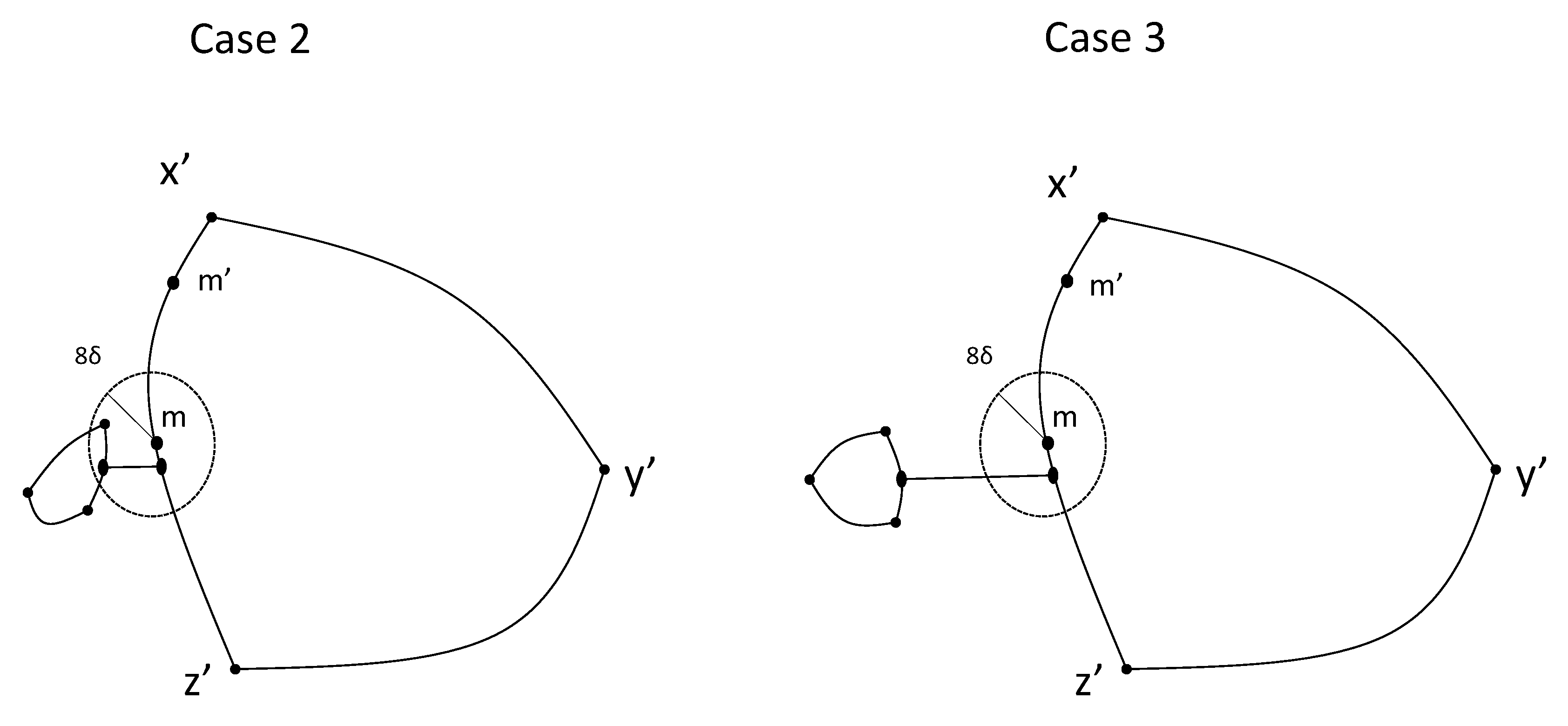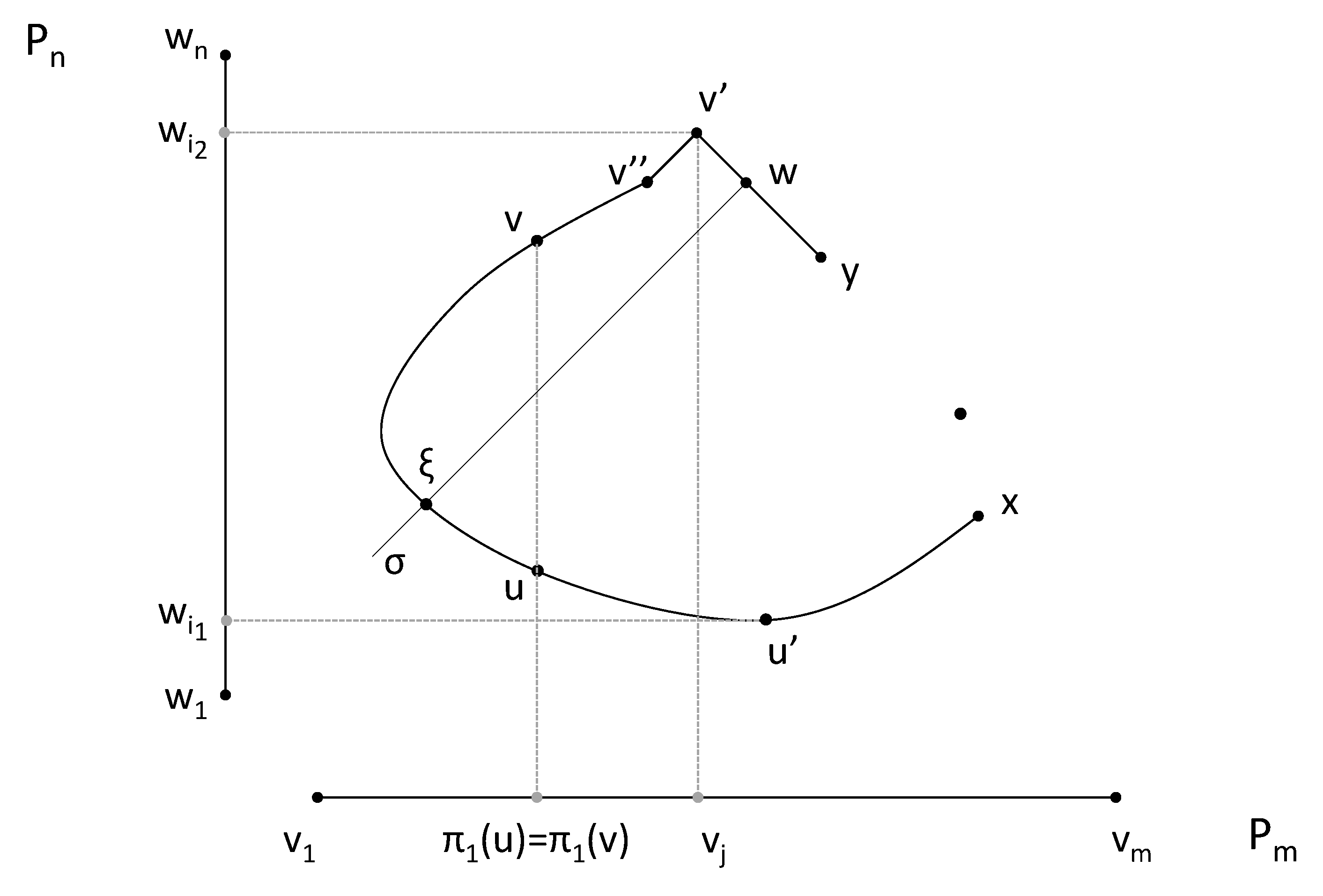 © 2018 by the authors. Licensee MDPI, Basel, Switzerland. This article is an open access article distributed under the terms and conditions of the Creative Commons Attribution (CC BY) license (http://creativecommons.org/licenses/by/4.0/).