Three-Dimensional Finite Element Analysis of Maxillary Sinus Floor Augmentation with Optimal Positioning of a Bone Graft Block
1
Prosthetics, Biomechanics and Biomaterial Research, Paracelsus Medical University, Strubergasse 21, A-5020 Salzburg, Austria
2
Department of Information Technologies and System Management, Salzburg University of Applied Science, Urstein Süd 1, A-5412 Puch, Austria
3
Department of Forest Products Technology and Wood Construction, Salzburg University of Applied Sciences, Markt 136a, A-5431 Kuchl, Austria
4
Department of Maxillofacial Surgery, Landesklinikum St. Pölten-Lilienfeld, Probst-Führer-Str. 4, A-3100 St. Pölten, Austria
*
Author to whom correspondence should be addressed.
Received: 3 January 2018 / Revised: 16 January 2018 / Accepted: 22 January 2018 / Published: 23 January 2018
Abstract
Purpose:
the aim of the computational 3D-finite element study is to evaluate the influence of an augmented sinus lift with additional inserted bone grafting. The bone graft block stabilizes the implant in conjunction with conventional bone augmentation. Two finite element models were applied: the real geometry based bone models and the simplified geometry models. The bone graft block was placed in three different positions. The implants were loaded first with an axial force and then with forces simulating laterotrusion and protrusion. This study examines whether the calculated stress behavior is symmetrical for both models. Having established a symmetry between the primary axis, the laterotrusion and protrusion behavior reduces calculation efforts, by simplifying the model.
Material and Methods:
a simplified U-shaped 3D finite element model of the molar region of the upper jaw and a more complex anatomical model of the left maxilla with less cortical bone were created. The bone graft block was placed in the maxillary sinus. Then the von Mises stress distribution was calculated and analyzed at three block positions: at contact with the sinus floor, in the middle of the implant helix and in the upper third of the implant. The two finite element models were then compared to simplify the modelling.
Results:
the position of the bone graft block significantly influences the magnitude of stress distribution. A bone graft block positioned in the upper third or middle of the implant reduces the quantity of stress compared to the reference model without a bone graft block. The low bone graft block position is clearly associated with lower stress distribution in compact bone. We registered no significant differences in stress in compact bone with regard to laterotrusion or protrusion.
Conclusions:
maximum values of von Mises stresses in compact bone can be reduced significantly by using a bone graft block. The reduction of stress is nearly the same for positions in the upper third and the middle of the implant. It is much more pronounced when the bone graft block is in the lower third of the implant near the sinus floor, which appeared to be the best position in the present study.
View Full-Text
►

▼

Figures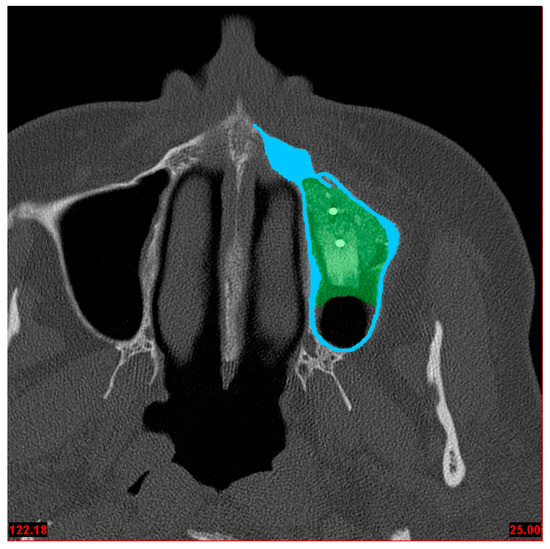 Figure 1
This is an open access article distributed under the
Creative Commons Attribution License
which permits unrestricted use, distribution, and reproduction in any medium, provided the original work is properly cited (CC BY 4.0).

Share & Cite This Article
MDPI and ACS Style
Schuller-Götzburg, P.; Forte, T.; Pomwenger, W.; Petutschnigg, A.; Watzinger, F.; Entacher, K. Three-Dimensional Finite Element Analysis of Maxillary Sinus Floor Augmentation with Optimal Positioning of a Bone Graft Block. Symmetry 2018, 10, 33.
Note that from the first issue of 2016, MDPI journals use article numbers instead of page numbers. See further details here.
Related Articles
Comments
[Return to top]