Open Access This article is
freely available
re-usable
Review
Assessment of Indoor-Outdoor Particulate Matter Air Pollution: A Review
1
Politecnico di Torino, DIATI—Dipartimento di Ingegneria dell'Ambiente, del Territorio e delle Infrastrutture, corso Duca degli Abruzzi 24, Torino 10129, Italy
2
Laboratoire de Mécanique des Fluides et d'Acoustique, UMR CNRS 5509 University of Lyon, Ecole Centrale de Lyon, INSA Lyon, Université Claude Bernard Lyon I, 36, avenue Guy de Collongue, Ecully 69134, France
3
Dipartimento di Scienze e Tecnologie Biologiche ed Ambientali, University of Salento, S.P. 6 Lecce-Monteroni, Lecce 73100, Italy
*
Author to whom correspondence should be addressed.
Received: 9 June 2017 / Accepted: 20 July 2017 / Published: 26 July 2017
Abstract
:
Background: Air pollution is a major global environmental risk factor. Since people spend most of their time indoors, the sole measure of outdoor concentrations is not sufficient to assess total exposure to air pollution. Therefore, the arising interest by the international community to indoor-outdoor relationships has led to the development of various techniques for the study of emission and exchange parameters among ambient and non-ambient pollutants. However, a standardised method is still lacking due to the complex release and dispersion of pollutants and the site conditions among studies. Methods: This review attempts to fill this gap to some extent by focusing on the analysis of the variety of site-specific approaches for the assessment of particulate matter in work and life environments. Results: First, the main analogies and differences between indoor and outdoor particles emerging from several studies are briefly described. Commonly-used indicators, sampling methods, and other approaches are compared. Second, recommendations for further studies based on recent results in order to improve the assessment and management of those issues are provided. Conclusions: This review is a step towards a comprehensive understanding of indoor and outdoor exposures which may stimulate the development of innovative tools for further epidemiological and multidisciplinary research.
Keywords:
indoor-outdoor; mass concentration; nanoparticles; particle number concentration (PNC); PM
10
; PM
2.5
; sampling; Total Suspended Particles (TSP); ultrafine particles (UFP)
2. Materials and Methods
Starting from the definition of the main objectives, this review collects a large dataset of papers based on several main searches of key criteria which include: large-scale international studies on indoor-outdoor air pollution issues, on-site assessment of I-O concentrations in specific life environments and work sectors, and on-site and experimental studies of particulate matter with different size between indoor and outdoor environments.
The dataset is then reduced by specific exclusion criteria. The main focus is toward studies that analysed more than one indicator; however, studies focusing on one specific indicator are also considered. Likewise, studies involving different indoor and outdoor environments, such as residences and workplaces, are considered. Furthermore, recent studies are generally preferred and, in particular, those proposing innovative approaches and new points of views on methodologies and results; studies published prior to 2005 are also considered for their significant contribution to following studies or that focused on "atypical" case studies. Large-scale exposure assessment studies developed at the end of the last century, such as EXPOLIS, PTEAM, and THEES [
9
,
17
,
18
,
19
], are intended as starting points for the purpose of this review.
Using the SciVal tool [
20
], a qualitative analysis for investigating the main tendencies in I-O studies is also performed. For the searching criteria, indicator terms associated to indoor and outdoor keywords was compiled in order to observe their usage in recent years (2011–2016 published papers). The analysis was developed both by considering the overall results from the SciVal DB and then by filtering to journal categories (JC) expressing subject areas (SA), such as: "Environmental Science"; "Earth and Planetary Sciences"; "Engineering"; and "Medicine" (each journal could be characterised by more than one subject area). The research was developed in May 2017.
3. Brief Summary of the Main Characteristics of PM in Indoor and Outdoor Environments
4. Indoor-Outdoor Particulate Matter Sampling and Assessment
4.1. Indicators
Within the reviewed papers, the analysis of the main indicators used to describe particulate matter mass and particle number concentrations (PNC) is developed. Both standard and non-standard indicators found in I-O studies are considered.
4.1.1. Total Suspended Particles (TSP)
Total Suspended Particles (TSP) is a historically-used indicator for the assessment of outdoor air pollution and its relapses. However, a limited employ emerges in the literature for the purposes of I-O assessment. This outcome follows the general trend of substitution of such indicators, due to the availability of consolidated technologies and techniques, with others taking into account the size distribution of airborne particulate (i.e., PM10, PM2.5) in outdoor applications. Moreover, even if the interest on assessing TSP for intense natural and human dust emissions persists, such an indicator has a limited effectiveness for observing outdoor particle infiltration phenomena into indoor ambient environments.
The few recent uses of TSP are mainly related to the determination of specific components of particulates. Nazir et al. [
45
] assessed I-O distributions of trace metal in the TSP of outdoor origins (i.e., industry, vehicles, soils sources). As expected, higher values of TSP are found outdoors, rather than indoors, with moderate correlation among the two environments (R = 0.415). Similar results are found in other studies [
46
,
47
] which investigate I-O concentrations of particle phase PAHs in total dust. Other applications are found in researches considering large sets of indicators including TSP, PM
10
, PM
4
, PM
2.5
, PM
1
, and UFP at different environments, such as museums, offices, industries, schools, and an Antarctic research station [
48
,
49
,
50
,
51
,
52
].
4.1.3. Ultrafine Particles (UFP) and Nanoparticles (NP)
4.1.4. Miscellaneous
In the reviewed articles, a heterogeneity in the use of multiple indicators is observed: the joint use of two indicators is found in different studies with PM
10
and PM
2.5
or PM
2.5
and UFP, while studies considering more than two indicators employed PM
10
and PM
2.5
with UFP or TSP [
38
,
60
,
61
]. The recurrence of the use non-typical PM classes (i.e., PM
5
, PM
4
, PM
1
) is also found in many studies, frequently joint with the most-used indicators [
49
,
50
,
54
,
57
,
62
,
71
].
One of the main direct results of the studies assessing more indicators is the investigation of correlations and contributions among different particle size ranges. Mass concentration of finer sizes appear to contribute variously to the values of greater size classes. Liu et al. [
58
] showed a significant correlation and contribution of PM
10
to TSP (R
2
= 0.674–0.996, range 47–69%) and discrete for PM
2.5
to PM
10
(R
2
= 0.144–0.894, range 16–45%) and PM
1
to PM
10
(R
2
= 0.149–0.879, range 6–23%). In another study, Branis et al. [
56
] show a higher correlation of PM
2.5
and PM
10
by comparing indoor PM
2.5
/PM
10
ratio during workdays (R = 0.872 daytime; R = 0.912 nighttime) and weekends (R = 0.918 daytime; R = 0.991 nighttime). High correlation between indoor PM
1
/PM
10
and PM
1
/PM
2.5
with a slighter increase during the weekend is also observed. The presence of a source of coarse particles during workdays, which does not appear during the other observed periods and can be associated to a good correlation among PM
10–2.5
and student presence (R = 0.683), can be attributable to the resuspension. Similar results are provided by Vicente et al. [
55
], who show ratios between different size classes ranging from 0.62 to 0.78 for PM
2.5
/PM
10
and PM
4
/PM
10
during working hours and tending to unity during the hours of non-occupancy, as an effect of coarse particle decay. The same study reports slight unity values for PM
1
/PM
2.5
and PM
10
/TSP, both for working and non-working periods. A correlation among indoor concentrations of PM
4
and UFP (R
2
= 0.53) is reported in the I-O research of Weichental et al. [
62
].
4.3. Studies of Site-Specific and Environmental Characteristics
As expected, different sites and ambient characteristics emerge through the reviewed literature. First, the type of analysed environments: a comparable number of case-studies is found between workplaces (productive, non-productive) and life environments (
Figure 4
). Residential homes appear as the most represented, followed by schools and universities, offices, and commercial buildings. Only a few I-O studies considered industries [
50
,
70
]. The choice to investigate different typologies of buildings is also reported [
50
,
58
] and clearly indicates the interest of the international community to develop I-O studies on a wide range of life and occupational environments.
Related to the spatial variability, urban and suburban areas prevail over rural areas. Most studied indoor life environments are kitchens and living rooms due to the long time spent by occupants and to the presence of the major residential indoor sources (cooking, smoking). In the occupational sector, offices and ambient conditions potentially subjected to intense indoor sources (i.e., printers in commercial copy centres) are investigated. The design of indoor measurements in unoccupied residential environments is also found due to epidemiological purposes [
61
]. Outdoor environments are frequently chosen as the front door and front windows of indoor ambient environments, followed by courtyards and roofs.
Another difference among the studies is represented by the seasonal and duration variability of assessment campaigns. The choice of seasonal periods is based principally on outdoor sampling design both for meteorological constraints (i.e., rainfall, temperature) and for the need of measuring during high- or low-pollution periods. Many studies analyse more different periods of the year covering cold and hot seasons. While a predominance of a specific month or season do not emerge, frequently multi-seasonal durations are represented by autumn-winter-spring campaigns for the assessment of I-O relationships during such a particularly-sensible period for outdoor PM pollution. Spring-autumn and winter-summer investigations are also frequently adopted as representative of antipode meteorological conditions. These observations are based on the campaign duration reported by the authors of the original works: the effective sampling intervals could involve only a part of the entire period of study. As a brief observation, samplings are generally conducted over the entire campaign period, or at least on multiple weeks/months, rather than limited to single days or weeks.
No prevalence of mechanically- or naturally-ventilated buildings emerges from the studies. The type of ventilation assessed by the studies is, in fact, mainly related to the available sampling areas, with the exception to studies on the effects of a specific ventilation design to the infiltration of outdoor particles in indoor environments [
53
,
79
,
82
]. Significant differences are shown, in fact, in relation to ventilation systems, as described in
Section 5
.
5. Exchange Factors
5.1. Indoor/Outdoor Ratio
For the purposes of this review, the term "exchange factors" denotes the indicators describing the I-O relationship's characteristics. The I/O ratio is widely used, even though it presents some limitations, as described in
Section 3
. In particular, its high variability also emerges among the reviewed studies and no consistent global trends can be stated a priori.
A general relationship with indoor activities and I/O ratio higher than the unity is found by Diapouli et al. [
68
] which report PM
10
and PM
2.5
ratios higher than 1 in gym, offices, and classes, and lower than 1 for a library (used only for a limited part of the day by students). Similar results are obtained for PM
10
by Vicente et al. [
55
] by observing I/O ratio at copy centres in workdays (mostly > 1, with a maximum of 2.38) and in weekends (≈0.7–0.8). Significantly high I/O ratios for TSP, PM
10
, PM
2.5
, and PM
1
(ranging from values approx. between 2 and 18, except for PM
1
between 0.98 and 8.9) are found at an Antarctic research station [
49
]. In this case study, the extreme environmental conditions and limited outdoor sources significantly affect the increase of the observed I/O ratios, which should depend on the indoor activities and the emissions of the research station (i.e., vehicles, incinerator). The maximum observed I/O ratio (30.40), reached in an air conditioned classroom during cleaning hours and in the presence of rainfall, is reported by Guo et al. [
82
]. I/O ratios less than unity is found in the published studies of either occupied or unoccupied indoor environments [
55
,
57
,
58
,
61
,
64
,
68
,
82
].
A significant example of the indicator variability can be clearly observed in the results of Challoner et al. [
79
]. The two highest I/O values (9.18 and 8.18), compared to other values between 1 and 3, are found for two offices (A and B) with consistent differences among them and some "contradictory" results from the expected trends: naturally (A) and mechanically (B) ventilated (no significant difference found in this study by building ventilation types); at the fifth (A) and ground (B) floors (expected different outdoor concentration incidence); small office (A) and large open plan (B) (incidence of air volume and ventilation pathways to indoor contribution); both during non-working hours (even if during working hours higher values are generally expected rather than non-working, in this case they are inferior and correspond to values of 4.68 and 2.87, respectively); and ventilation intake in front of a high-traffic road for (B) (with the expected effect of consistent outdoor concentrations on reducing the ratio). The study also developed two different campaigns for (B) considering a different disposition of the outdoor sampling: an I/O ratio four times higher is obtained with the outdoor station at the ground floor (8.18) than on the roof (2.04), where outdoor concentrations are expected to be lower. Considering the need of detailed correlation analysis with the indoor sources and the characteristic meteorological conditions of the area (i.e., temporal variation, well-noted high humidity, and frequent rainfalls in the Dublin region), these results confirm the extreme susceptibility of the I/O ratio to boundary conditions. Such variability among the reviewed studies is synthetized in
Figure 5
, which shows the box plot reporting mean, maximum, and minimum values of I/O ratios.
5.2. Air Exchange Rate (AER)
Evaluation of building ventilation is needed for the comprehension of influence of outdoor air pollution into indoor environments. Using the air exchange rate (AER), expressed as the air flow rate per volume of the indoor environment, a minor exchange of air is reported for mechanically-ventilated buildings rather than naturally-ventilated [
40
,
60
,
62
] ones. Volume estimation is obtained in the studies by direct and indirect approaches as measures of indoor spaces, cadastre data, and reported data by occupants. Measures of the AER are carried using tracer gasses or the pressurized blower method. Uses of perfluorocarbon, carbon dioxide, and perfluorinated methyl-cyclohexane are reported [
40
,
60
,
61
,
82
]. The distance of tracer sources from ventilation or heating sources is needed in order to reduce their interference. Different results for mechanical and natural ventilations are found due to the age of the building, occupants' behaviours, and the efficiency of filters. The greater seal in mechanically-ventilated buildings is generally associated to a lower penetration of PM of outdoor origin than for naturally-ventilated environments [
54
].
5.3. Other Approaches
Among the I-O reviewed studies, considerations on some exchange factors or modelling approaches, rather than the sole analysis of the I/O ratio, are reported. Meng et al. [
40
] adopted a single compartment mass balance model and a random component superposition statistical model (RCS), with the support of AER and PM direct measurements and values obtained from the literature, to evaluate the contribution of ambient and non-ambient sources to indoor and personal concentrations. Results showed an average contribution of outdoor pollution to PM
2.5
indoor concentrations over 60%. Furthermore, the increasing trend of the infiltration factor (IF) at the growth of AER values reported in the research shows the general reduction of outdoor contributions due to the decrease of air exchange. Using a two-compartment mass balance model, Chatoutsidou et al. [
66
] have also estimate the incidence of printer emissions in different rooms in a mechanically-ventilated building.
Within the results of the study published by Hoek et al. [
38
] emerges the role of particle size and composition to their infiltration and penetration in indoor environments: using a single mass balance model and comparing the results with other studies, the incidence of both dimensions and chemical components is confirmed by the authors from the variability of the average IF among sulphate, soot, and mass and particulate number concentrations (whole range between 0.06 and 0.87). The assessment of sulphate in parallel with the other I-O multiple samplings, is also found in other reviewed studies [
50
,
68
,
83
]. Actually, indoor sulphate concentration is a good estimator of IF due to the absence of significant indoor sources of such inorganic pollutants and constitutes, considering some limitations, a surrogate for describing the contribution of outdoor sources to indoor environments, as described in the literature [
84
].
As previously stated, the description in detail of infiltration and penetration factors, as well as modelling approaches, is intentionally considered marginal for the purposes of this review. Indicators and models for describing the dynamics of the unwanted entrance of outdoor pollution into indoor environments are systematically evaluated in other reviews [
15
,
22
,
31
,
84
]. We suggest to the readers who aim to obtain a complete framework of the subject to refer to such, and to other works in the existing literature.
6. Discussion
The framework emerging from the review of the existing literature shows a growing interest on PM I-O assessment. Most of recent studies focus on the evaluation of fine and ultrafine particulates due to the relevance of the relapses of potentially highly-penetrating particles to human health. Additionally, the use of a standard indicator, such as the PM10, is widely documented and the adoption of innovative or non-standard indicators is also observed in recent studies. The observed outline from the analysis of indicators is representative of the variety of approaches adopted within the I-O studies.
With the aim of finding potential standard approaches for the design and execution of I-O assessment, the need to associate a common indicator to the ones adopted for the specific objective of the studies is strengthened. This may represent an opportunity to make comparisons among studies, considering prior research. The feasibility of such additional measurement with a standard indicator must be subjected to the projects' available resources and technologies. For this reason, the adoption of PM10 or PM2.5 additional sampling and the description of the I-O ratio could represent a good compromise between the use of resources and having a general comparison of indoor and outdoor environments among studies. Furthermore, the use of other indicators can also generally lead to a better comprehension of indirect relapses of PM as an annoyance and disturbance or to evaluate a specific contribution to mass concentrations, as a resuspension of dust, by assessing coarse particles (i.e., PM10–2.5).
In order to design a measurement campaign, the site-specific conditions of indoor and outdoor environments are not of secondary importance. The potential role of different sources should be evaluated: for outdoor sources the distance within the receptors, the emissions over time, and the dispersion pathways should be considered while, for indoor environments, human activities and behaviours (i.e., smoking, cooking, presence of pets) and internal and external architectural characteristics (i.e., age of the building, carpets, doors) represent crucial parameters for the definition of the assessment procedures [
15
,
36
,
68
]. In addition, sampling disposition should take into account the interference with unwanted sources of heat, ventilation, and other pollutants. Simultaneous measurements and outdoor sampling in the proximity of indoor environments should also be included as design criteria. The aim is to reduce spatial and temporal variability, which is widely described for indoor and outdoor PM. Contemporaneity is found to be generally considered in the reviewed studies, while a persistence of studies adopting outdoor values from other samplings is observed.
Related to human exposure, which is one of the main goals of the reviewed studies, the weak potential of using the sole outdoor concentrations to represent personal exposure to PM is confirmed by the literature. The good correlation found among indoor workplaces and personal samplings during working hours or, likewise, indoor residential and leisure time personal concentrations [
85
], show the feasibility of a simplified approach-based fixed monitoring in different I-O environments to obtain personal exposures [
60
]. Furthermore, the choice to associate I-O measurement with personal samplings represents a major opportunity: a well-designed personal measurement can describe unintended individual behaviours and might cover specific exposures to PM which can be difficult to assess by adopting only fixed monitoring. An example is represented by in-vehicle exposures which can consistently contribute to the "personal cloud" [
9
] for people spending a large amount of daytime moving from one indoor environment to another (i.e., the workplace and home) or working in transportation sectors. The recent developments of low-cost, light, and real-time samplers, used in association with GPS technologies, represent an opportunity for further studies employing personal measurements as shown by Steinle et al. [
77
]. The effectiveness of personal concentration measurements, however, requires as a critical parameter of design the verification of the aptitude of participants to carry the sampler, as also reported by Meng et al. [
40
]. Definitely, the design of both fixed and personal approaches is suggested.
The good precision and the correlation with traditional fixed monitoring stations, demonstrated in the literature [
40
], suggest the feasibility of using personal samplers in fixed positions for some specific purposes. In fact, the use of personal samplers might represent a good alternative to assess indoor and outdoor concentrations instead of traditional approaches, as described by Snyder et al. [
86
]. Different scenarios comprehend limitations in instrumentation and resources, difficulties of carrying heavy samplers and reaching the investigated site, the need of short-time or spot sampling, and the unavailability of connection to the electricity grid. It is, however, important to underline that the good correlation founded in some studies [
40
] does not necessarily imply a complete correspondence of the obtained concentrations and requires a reliable choice of sampling parameters considering the site-specific boundary conditions.
As a final consideration, the available literature showed the wide interest in I/O studies on the assessment of particulate matter chemical components between indoor and outdoor environments, in different contexts, especially schools [
34
,
45
,
49
,
61
,
68
,
83
]. In particular, a broad investigation of PM-bound PAHs is widely reported by recently-published papers [
87
,
88
,
89
,
90
] and a dedicated review on such topics is under consideration by the authors, given the increasing interest of the scientific community.
7. Conclusions
This paper reviews recent studies on the assessment of I-O particulate matter air pollution. An increasing interest by the international scientific community to indoor-outdoor relationships is evidenced by the development of several techniques for the study of emission and exchange parameters among ambient and non-ambient pollutants. The present review emphasises the importance of reducing divergences among I-O studies, derived from differences in measuring approaches, site characteristics, and campaign periods, and by the definition and adoption of standard approaches. This statement is joint with the need of efforts for the definition of dedicated normative frameworks, with the implementation of international common policies and specific value limits for indoor environments.
The opportunity given by the recent technological developments and the need to assess the human exposure to recently-introduced materials and in less studied environments are continuously leading to a growing interest in the development of innovative epidemiological and multidisciplinary studies in the field of I-O assessment.
Author Contributions
Matteo Bo, Pietro Salizzoni, Marina Clerico, and Riccardo Buccolieri conceived and designed the structure of the paper. Matteo Bo conducted the literature research, analysed the data, and wrote the main part of the paper. All authors contributed to the discussion of the results and have read and approved the final manuscript.
Conflicts of Interest
The authors declare no conflict of interest.
Abbreviations
| | |
| --- | --- |
| I-O | indoor-outdoor |
| Mass concentration | concentration expressed in micrograms per cube meters [μg/m3] |
| NP | nanoparticles |
| PM | (airborne) particulate matter |
| PN | Particle number |
| PNC | Particle number concentration = concentration expressed in number of particles per cubic centimetre [particles/cm3] |
| UFP | ultrafine particles |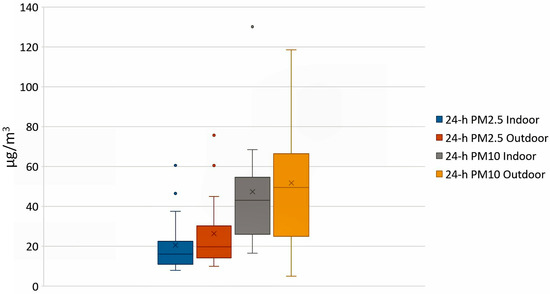 Figure 1. Box plot of 24 h-mean values of PM10 and PM2.5 [μg/m3] in indoor and outdoor environments.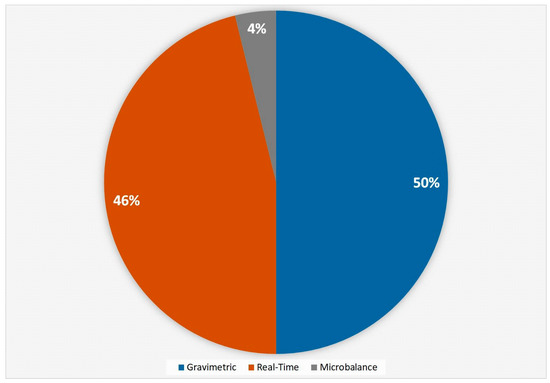 Figure 2. The employed instrument technologies for the assessment of mass and particle number concentrations in the reviewed studies.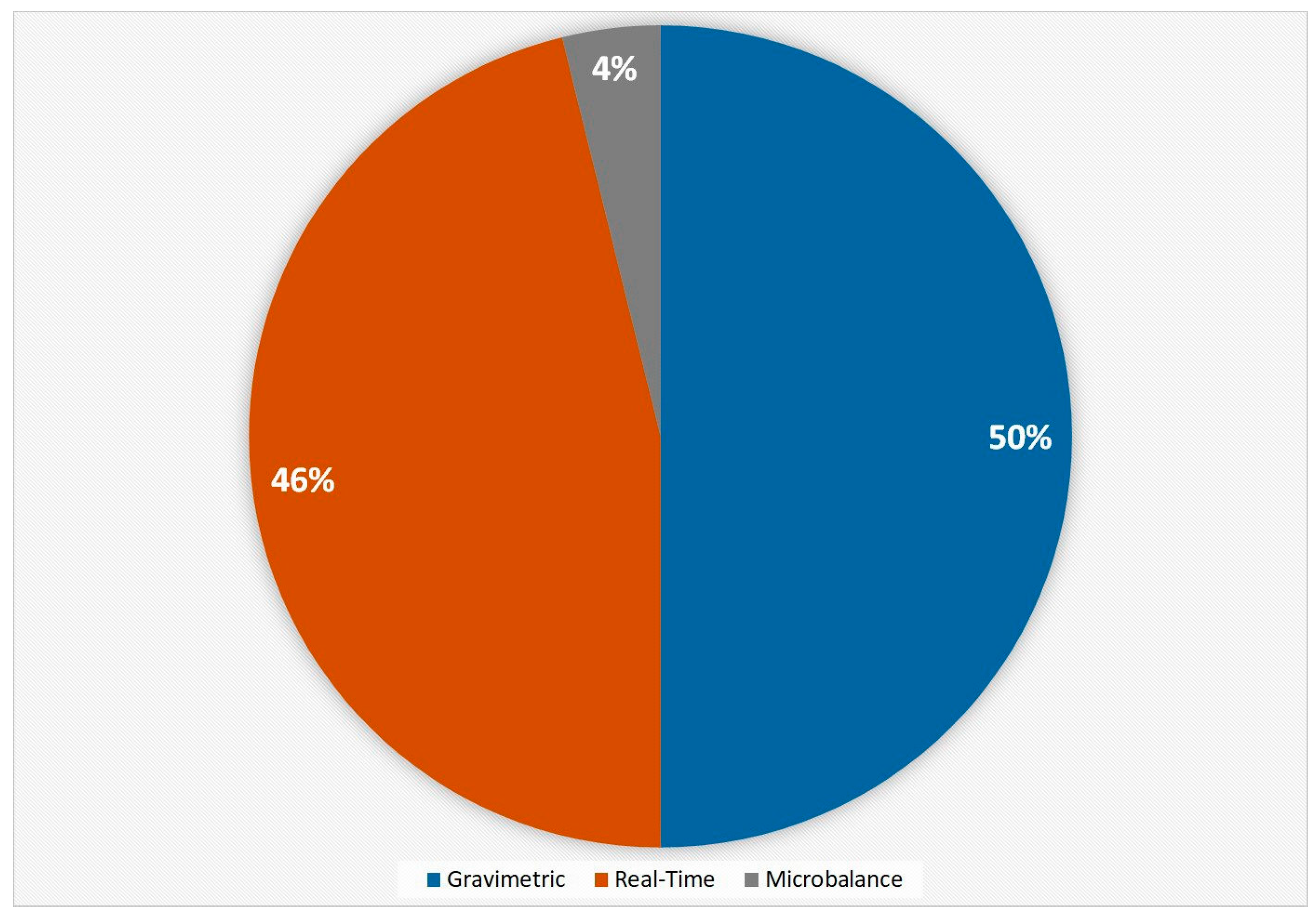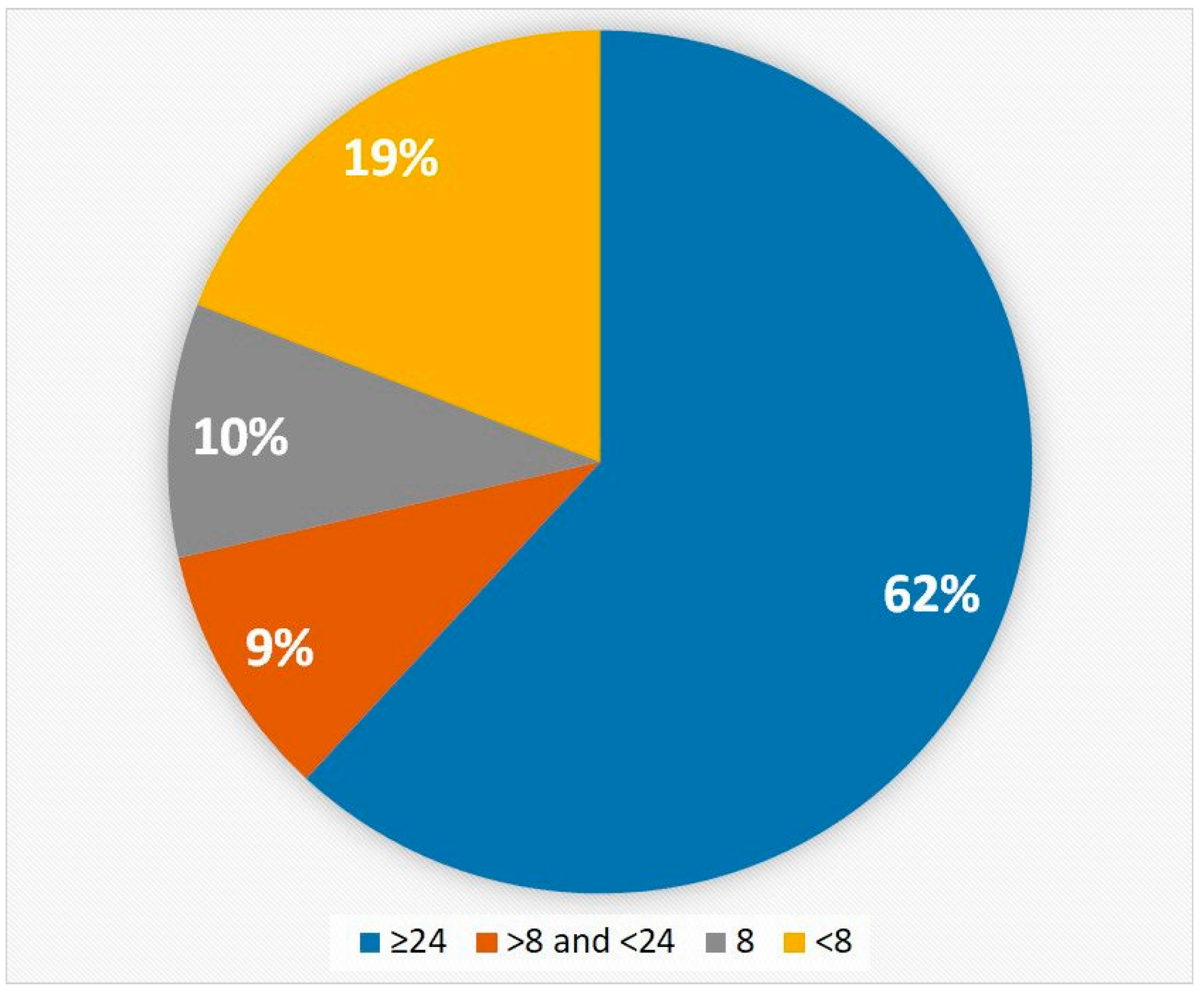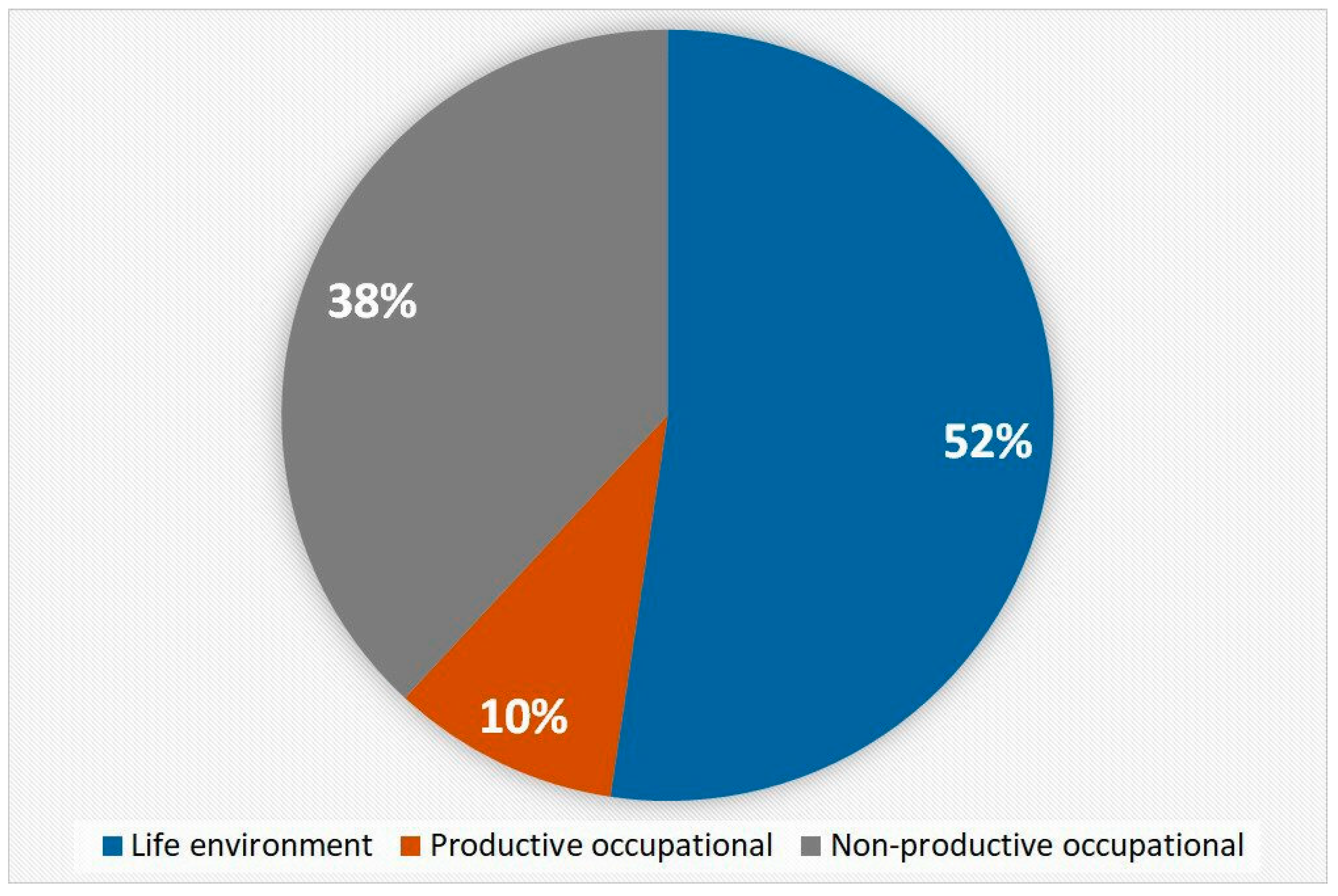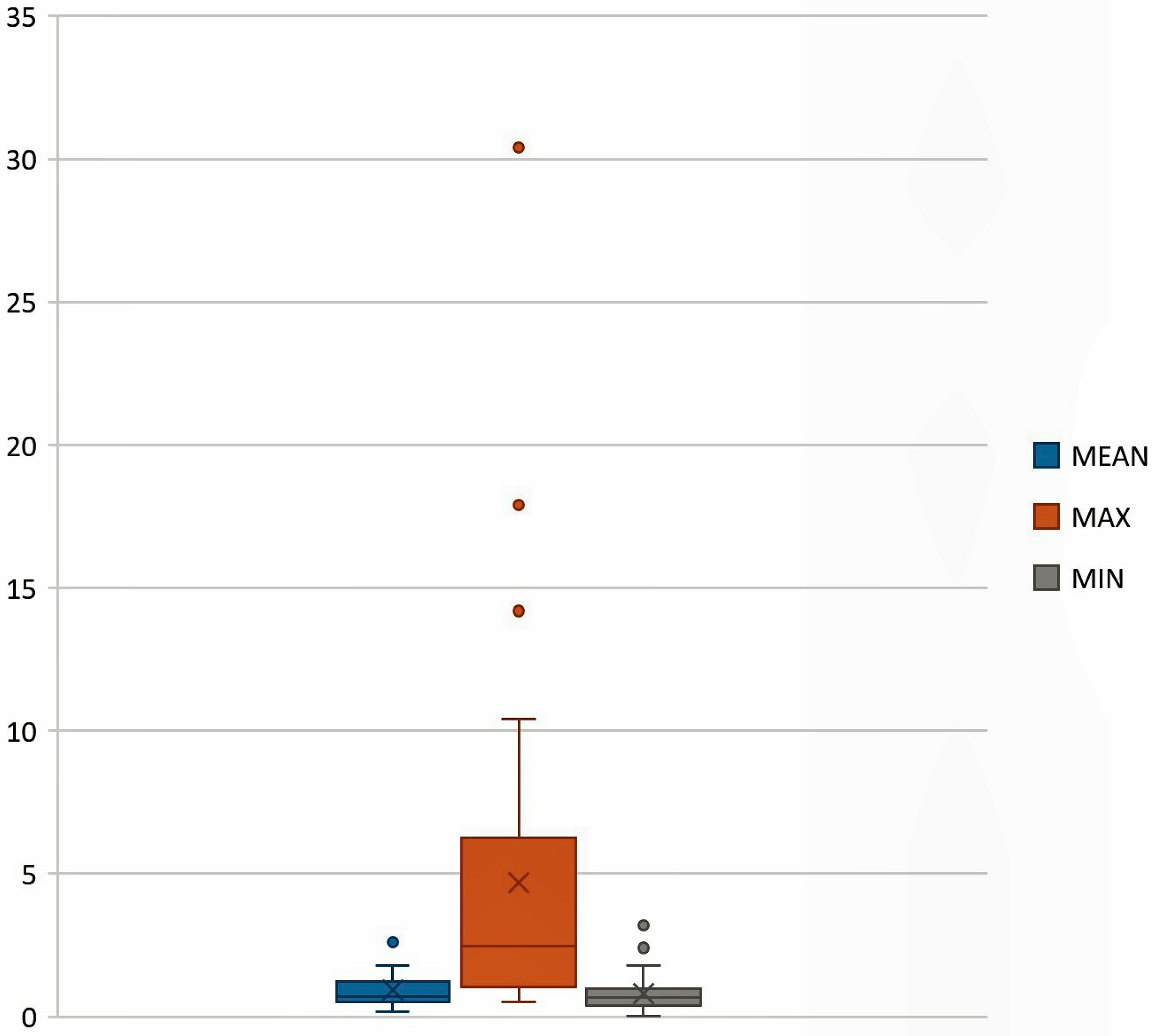 © 2017 by the authors. Licensee MDPI, Basel, Switzerland. This article is an open access article distributed under the terms and conditions of the Creative Commons Attribution (CC BY) license (http://creativecommons.org/licenses/by/4.0/).