Open Access This article is
freely available
re-usable
Review
Extracellular Vesicles, Ageing, and Therapeutic Interventions
1
Wolfson Wohl Cancer Research Centre, College of Medical, Veterinary & Life Sciences, Institute of Cancer Sciences, University of Glasgow, Glasgow G61 1QH, UK
2
College of Medical, Veterinary & Life Sciences, Institute of Biodiversity, Animal Health and Comparative Medicine, University of Glasgow, Graham Kerr, Glasgow G12 8QQ, UK
*
Author to whom correspondence should be addressed.
Academic Editor: Dagmara McGuinness
Received: 24 July 2018 / Accepted: 16 August 2018 / Published: 18 August 2018
Abstract
:
A more comprehensive understanding of the human ageing process is required to help mitigate the increasing burden of age-related morbidities in a rapidly growing global demographic of elderly individuals. One exciting novel strategy that has emerged to intervene involves the use of extracellular vesicles to engender tissue regeneration. Specifically, this employs their molecular payloads to confer changes in the epigenetic landscape of ageing cells and ameliorate the loss of functional capacity. Understanding the biology of extracellular vesicles and the specific roles they play during normative ageing will allow for the development of novel cell-free therapeutic interventions. Hence, the purpose of this review is to summarise the current understanding of the mechanisms that drive ageing, critically explore how extracellular vesicles affect ageing processes and discuss their therapeutic potential to mitigate the effects of age-associated morbidities and improve the human health span.
Keywords:
ageing; extracellular vesicles; microvesicles; exosomes; stem cells; epigenetics
Author Contributions
All authors contributed to the writing of this manuscript.
Funding
N.P. was funded by a studentship award from the Biotechnology and Biological Sciences Research Council (BBSRC) to P.G.S. and C.S. O.N. was funded by an IPP from UoG (University of Glasgow) and Constant Pharma Ltd. award to P.G.S. and C.S.
Conflicts of Interest
The authors declare no conflicts of interest.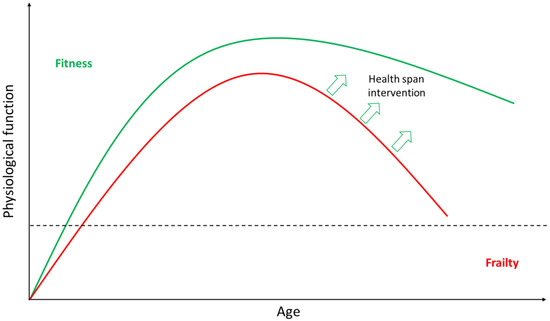 Figure 1. Schematic representation of different trajectories of ageing. The green line indicates a good trajectory for normative ageing. The red line indicates a poorer ageing trajectory, associated with a steeper decline in age-related physiological functional capacity. Loss of functional capacity results in fitness decline, frailty, and a greater risk of mortality. Improving the human health span would require interventions that are capable of pushing the poorer trajectory of ageing up and to the right, providing more years of good health and vitality.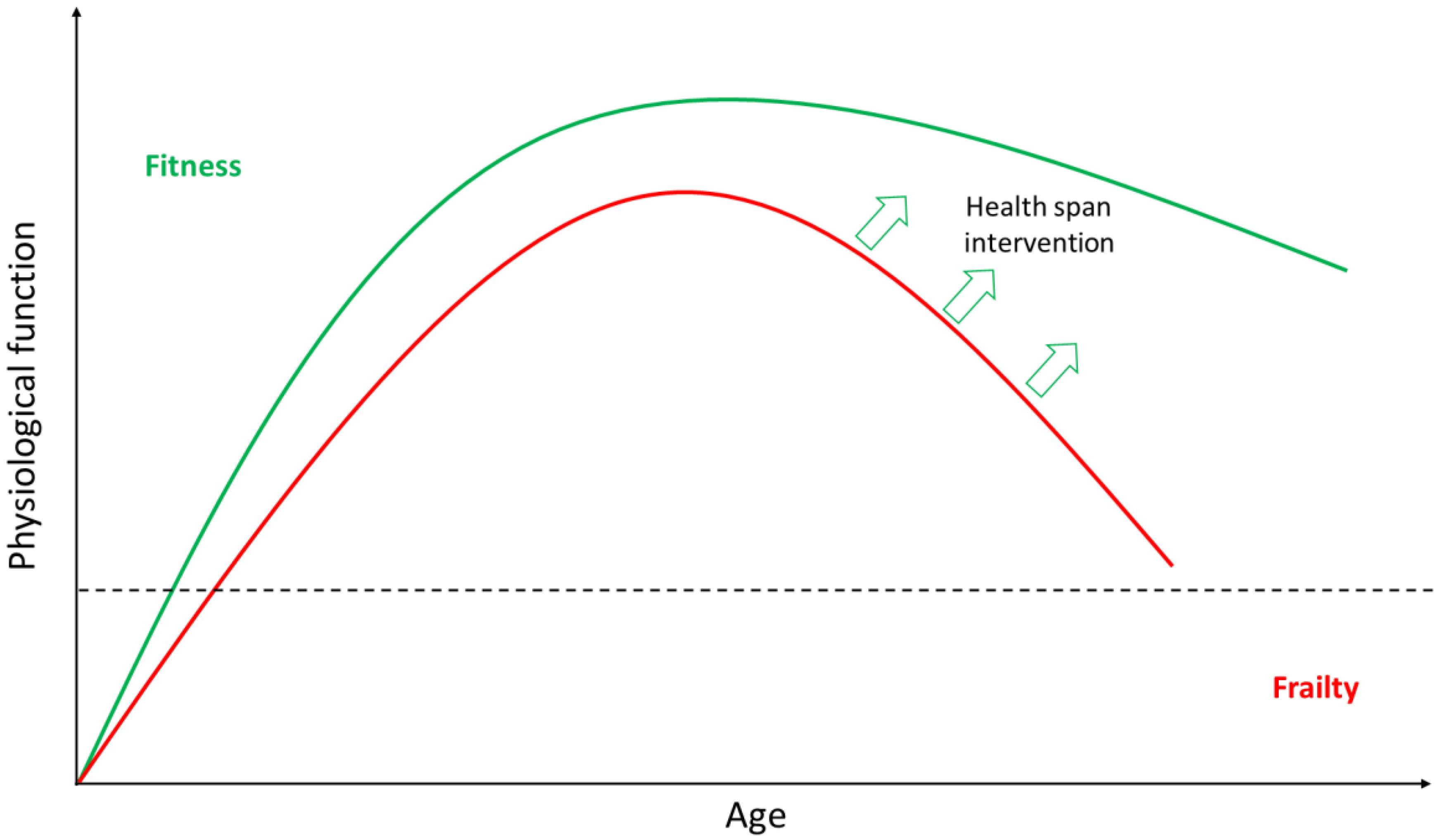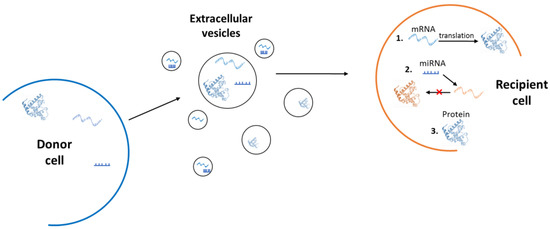 Figure 2. Extracellular vesicle mechanisms of action. Extracellular vesicles can confer functional changes and alter the phenotype of recipient cells through the action of their molecular payload. This involves: 1. extracellular vesicle mRNA translation within the recipient cell cytoplasm, 2. regulation of gene expression mediated by extravesicular miRNA, and 3. direct extracellular vesicle protein action.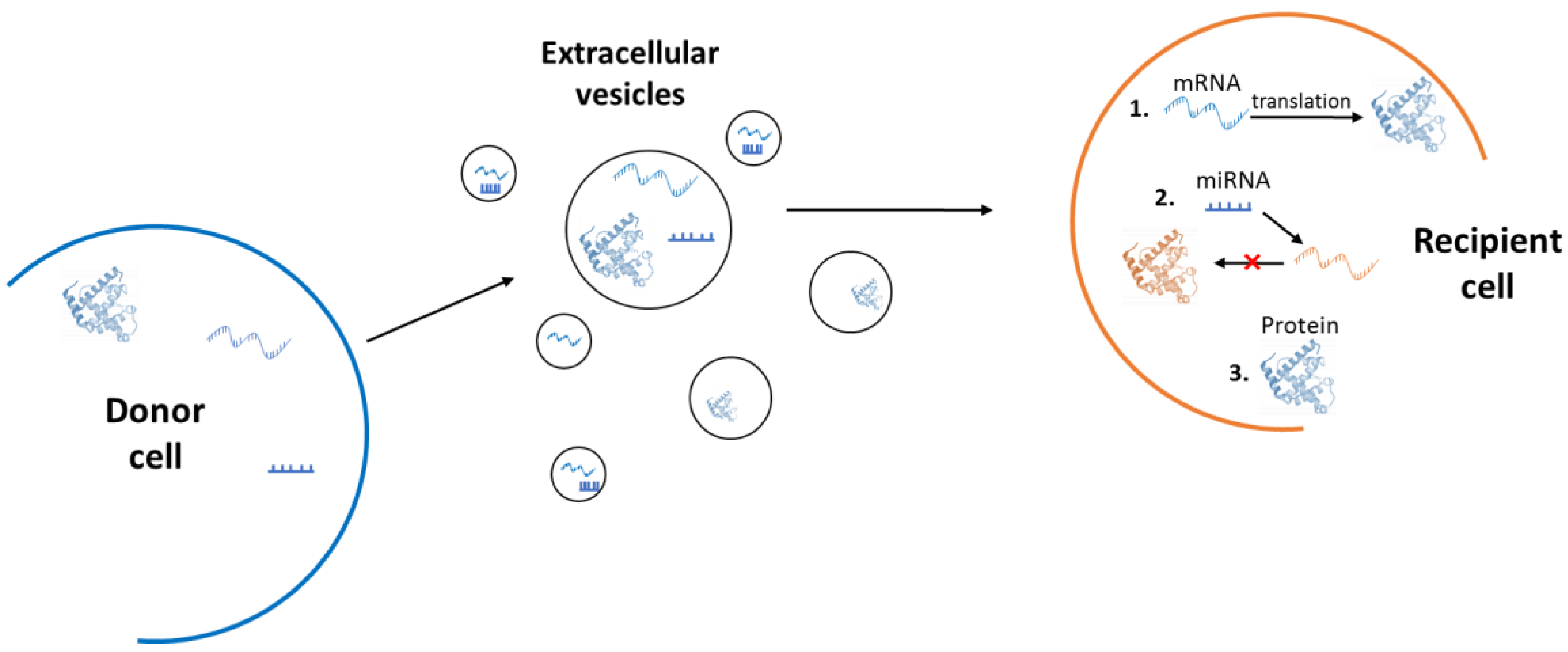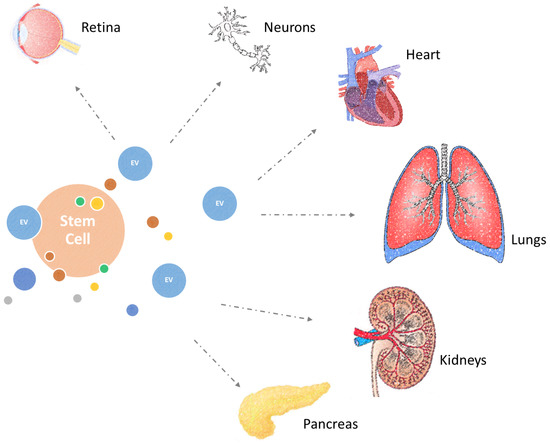 Figure 3. Extracellular vesicles (EV) and their therapeutic applications. Ageing results in loss of functional capacity in a number of key organs. Microvesicles, derived from stem cells or stem cell regulatory cell types, such as Pathfinder cells, can become a novel cell-free therapeutic intervention to mitigate the undesirable effects of ageing by enhancing tissue regeneration and thus improving the human health span.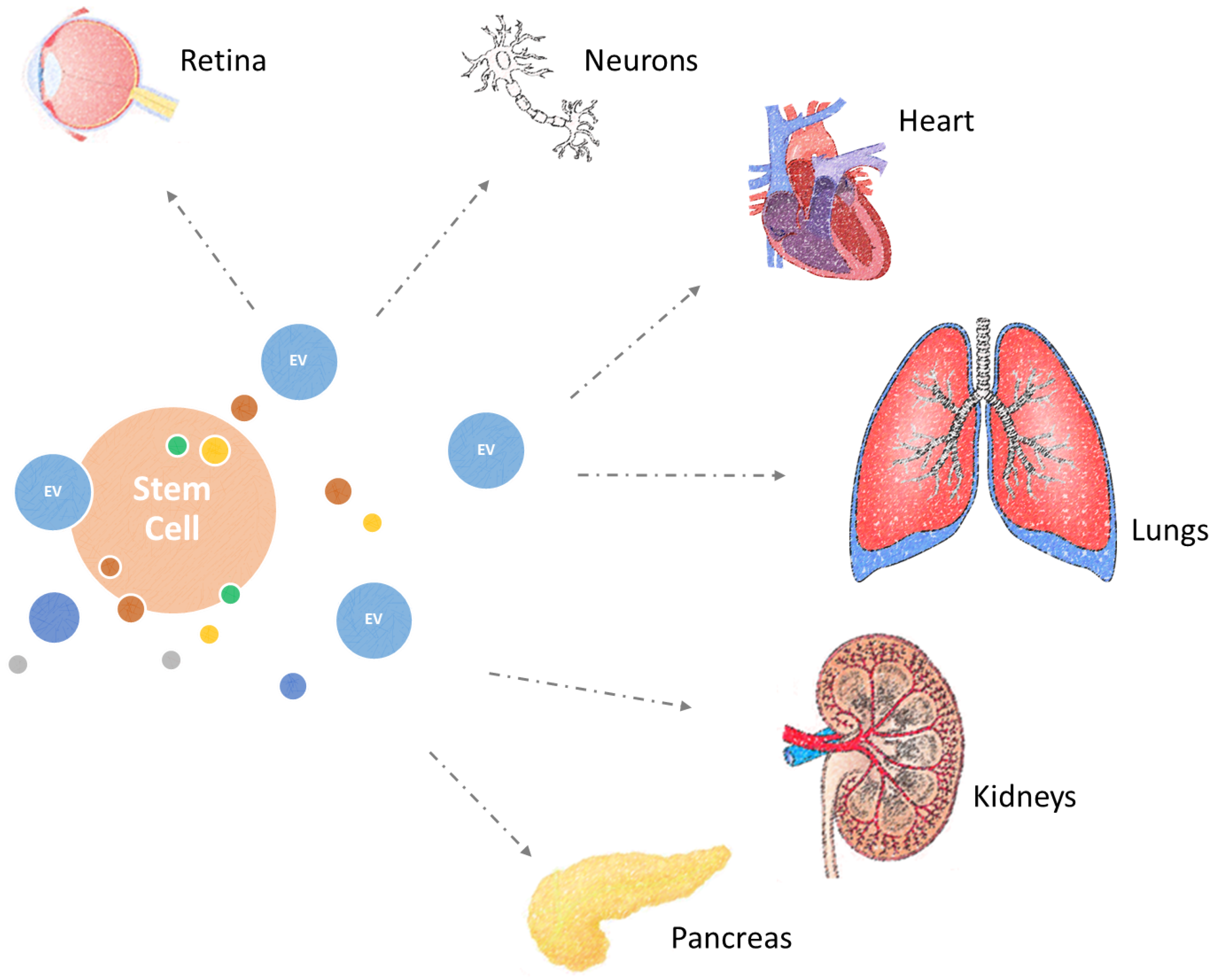 © 2018 by the authors. Licensee MDPI, Basel, Switzerland. This article is an open access article distributed under the terms and conditions of the Creative Commons Attribution (CC BY) license (http://creativecommons.org/licenses/by/4.0/).