Carbon Aerogel-Supported Nickel and Iron for Gasification Gas Cleaning. Part I: Ammonia Adsorption
1
Carbon and Catalysis Laboratory (CarboCat), Department of Chemical Engineering, Faculty of Engineering, University of Concepcion, Concepción 4100000, Chile
2
Technological Development Unit, University of Concepción, Concepción 4100000, Chile
3
Department of Chemical Engineering, Oregon State University, Corvallis, OR 97331; USA
4
Nanomaterials and Catalysts for Sustainable Processes (NanoCatpSP), Department of Wood Engineering, University of Bío-Bío, Concepción 4100000, Chile
*
Authors to whom correspondence should be addressed.
Received: 19 July 2018 / Revised: 16 August 2018 / Accepted: 19 August 2018 / Published: 25 August 2018
Abstract
Biomass gasification is a promising way to obtain "green energy", but the gas composition makes it unsuitable for use in traditional technologies (i.e., IC engine). Gas purification over nickel and/or iron catalysts is an attractive alternative. Cellulose-based carbon aerogels (CAGs) have shown suitable physical chemical properties for use as catalyst supports. In this work, nickel and iron catalysts are supported on CAG made from cellulose microfibers. Microfibers were impregnated with (NH
4
)
2
SO
4
to increase the mass yield. Carbonization was evaluated at different heating rates, maximum temperatures, and dwell times to generate CAGs. Resulting chars were characterized by N
2
adsorption, X-ray diffraction (XRD), and Raman spectroscopy. The CAG with better properties (specific surface, pore size, thermal resistance) was impregnated with the metal precursor salt via incipient wetness and treated with H
2
. Catalysts were characterized by transmission electron microscopy (TEM), XRD, N
2
adsorption, and inductively coupled plasma optical emission spectrometry (ICP-OES). Ammonia adsorption was studied over CAG and catalysts to estimate the thermodynamic parameters. The impregnation with ((NH
4
)
2
SO
4
improves thermal resistance of the char obtained from carbonization. The catalysts exhibit higher adsorption capacity than CAG (without metal), indicating chemical interaction between ammonia and metals. The metal-ammonia interaction is stronger on Fe than on Ni catalyst, which is consistent with reported theoretical calculations.
View Full-Text
►

▼

Figures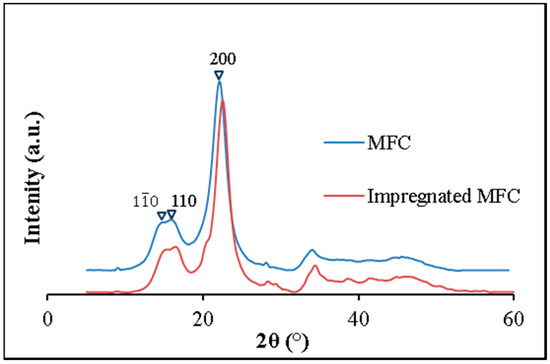 Figure 1
This is an open access article distributed under the
Creative Commons Attribution License
which permits unrestricted use, distribution, and reproduction in any medium, provided the original work is properly cited (CC BY 4.0).

Share & Cite This Article
MDPI and ACS Style
Gómez-Cápiro, O.; Hinkle, A.; Delgado, A.M.; Fernández, C.; Jiménez, R.; Arteaga-Pérez, L.E. Carbon Aerogel-Supported Nickel and Iron for Gasification Gas Cleaning. Part I: Ammonia Adsorption. Catalysts 2018, 8, 347.
Note that from the first issue of 2016, MDPI journals use article numbers instead of page numbers. See further details here.
Related Articles
Comments
[Return to top]