Open Access This article is
freely available
re-usable
Review
Zirconium Phosphate Catalysts in the XXI Century: State of the Art from 2010 to Date
Department of Pharmaceutical Sciences, University of Perugia, Via del Liceo, 1, 06123 Perugia, Italy
Academic Editor: Kevin J. Smith
Received: 2 May 2017 / Accepted: 13 June 2017 / Published: 19 June 2017
Abstract
:
An overview on the developments of zirconium phosphate (ZrP) and its organic derivatives in heterogeneous catalysis in recent years is reported in the present review. Two basic aspects have been emphasized: first, the catalytic properties of zirconium phosphates were discussed, with particular attention to the effect of surface acidity and hydrophobic/hydrophilic character, textural properties, and particle morphology on the catalytic performances. Then, the use of zirconium phosphates as support for catalytic active species was reported, including organometallic complexes, metal ions, noble metal, and metal oxide nanoparticles. Zirconium phosphate plays, in those cases, a dual role, since it promotes the dispersion and stabilization of the catalysts, thanks to their interaction with the active sites on the surface of ZrP, and facilitates the recovery and reuse of the catalytic species due to their immobilization on the solid support.
Keywords:
zirconium phosphates; zirconium phosphonates; heterogeneous catalysis; catalyst support
1. Introduction
The chemistry of tetravalent metal phosphates and phosphonates has passed through the last sixty years, leaving important footprints in many fields. The key topic of this special issue is the use of zirconium phosphates in catalysis and this mini-review aims to collect the main contributions in this field since 2010 to date. In order to better understand the roles of zirconium phosphates in heterogeneous catalysis, the review will open with an introductory paragraph, describing its structural features, the synthetic approaches, and the functionalization strategies. Then, two sections will be devoted to the use of zirconium phosphates in catalysis; the first section deals with the role as catalyst itself in acid-catalyzed reactions, while the second investigates the use of zirconium phosphate as support for catalytic active species. The main aspects which make zirconium phosphate interesting in catalysis are:
-

the presence of a robust inorganic structure which enables its application in relatively high temperature reactions;

-

the presence of active sites on the particle surface whose features can be tuned according to the desired properties, by controlling the synthetic conditions or by introducing suitable functional groups covalently bonded the particle surface; they can be Bronsted acid or basic sites, Lewis basic sites, or metal coordinating sites.

-

the possibility to control the textural properties, the surface area, and the porosity degree.
All these aspects are fundamental to the design of an efficient solid catalyst.
Starting from the state of the art, this special issue gives the opportunity to take a look at the future of zirconium phosphate-based catalysis, thanks to the original contributions of the authors that have been involved in it.
2. Zirconium Phosphate: Structural Features, Synthetic Approaches, and Functionalization Strategies
The possibility to anchor to the α-type layers a large variety of phosphonate groups, without significantly modifying the layer structure, represents another powerful strategy for the design of tailor-made catalysts.
3. Zirconium Phosphate/Phosphonates as Heterogeneous Catalysts
It is known that the performance of solid catalysts and also catalyst supports is generally dependent on their morphology, surface area, and architecture. In this regard, ZrP particles with different morphologies and textural features, such as microsphere and mesoporous structures, have been investigated for heterogeneous catalysis.
Mesoporous ZrP has been used in several catalytic reactions, including the synthesis of industrially important chemicals, biomass utilization, and biodiesel production.
The acidity of the surface active sites of ZrP can be improved by anchoring strong acid groups, such as sulfonic groups, on the catalyst surface. Layered α-type zirconium phosphate offers the possibility to anchor the desired functional group on single layer ZrP nanosheets, due to the possibility to obtain colloidal dispersion of ZrP by exfoliation in suitable conditions.
The catalytic tests were carried out by using trihydroxy alcohols (glycerol and trimethylolpropane, TMP) as representative polyols and oleic acid (OA) was considered as a representative fatty acid. The catalyst showed high catalytic activity and most importantly the diester + triester (DE + TE) selectivity. Specifically, it increased with increasing OA/polyol molar ratio. As an example, when the OA: polyol molar ratio was 4:1, the reaction temperature was 180 °C and the reaction time was 1 h, the selectivity for DE + TE was 92.3 mol % in the case of glycerol and 86.0 mol % in the case of TMP. Polyol conversion was 100% at these conditions: this is the highest selectivity achieved so far over a solid catalyst. As observed by other authors, the hydrophobic character of the catalyst played a key role to drive the equilibrium toward DE + TE esters.
4. Zirconium Phosphates/Phosphonates as Solid Supports for Catalytically Active Species
An important key issue in catalysis is the development of catalysts with high thermal and chemical stability, and ease of recovery. The optimization of these properties can be addressed by immobilizing the catalyst on a specific and suitable solid support. Zirconium phosphates and phosphonates have been employed as supports for several catalytic active species among which are organometallic complexes and metal ions, noble metal nanoparticles, and metal oxide nanoparticles.
An intercalation reaction carried out in the presence of a reducing agent provided a yellow-brown material and the oxidation state of the Pt metal center is closer to +1.
However, information about the catalytic properties of the complex-exchanged ZrP materials were not reported by the authors.
Zirconium phosphates and phosphonates also turned out to be suitable supports for noble metal nanoparticles with catalytic activity.
5. Conclusions and Future Perspectives
This short review highlighted that zirconium phosphate and its derivatives still have great appeal in the field of heterogeneous catalysis, due to their versatility in terms of textural features and reactivity. The possibility to tune the surface area and its acidity, the porosity, and the nature of functional groups anchored on the particle surface, allows to design and synthesize tailor-made materials with optimized properties with respect to the desired catalytic process.
The present review also aims to introduce some new outlooks which are included in the "zirconium phosphate catalysts" Special Issue, thanks to the original contributions of researchers with well-recognized experience in the field of tetravalent metal phosphates and heterogeneous catalysis.
Acknowledgments
M.P. thanks the University of Perugia (Fondo Ricerca di Base 2014 D. D. n. 170, 23/12/2014, project title: Composti Organici ed Ibridi inorgano-organici del Selenio nella sintesi eco-compatibile di Molecole Bioattive) for financial support.
Author Contributions
M.P. collected literature data, wrote the paper and designed the graphical abstract.
Conflicts of Interest
The author declares no conflict of interest.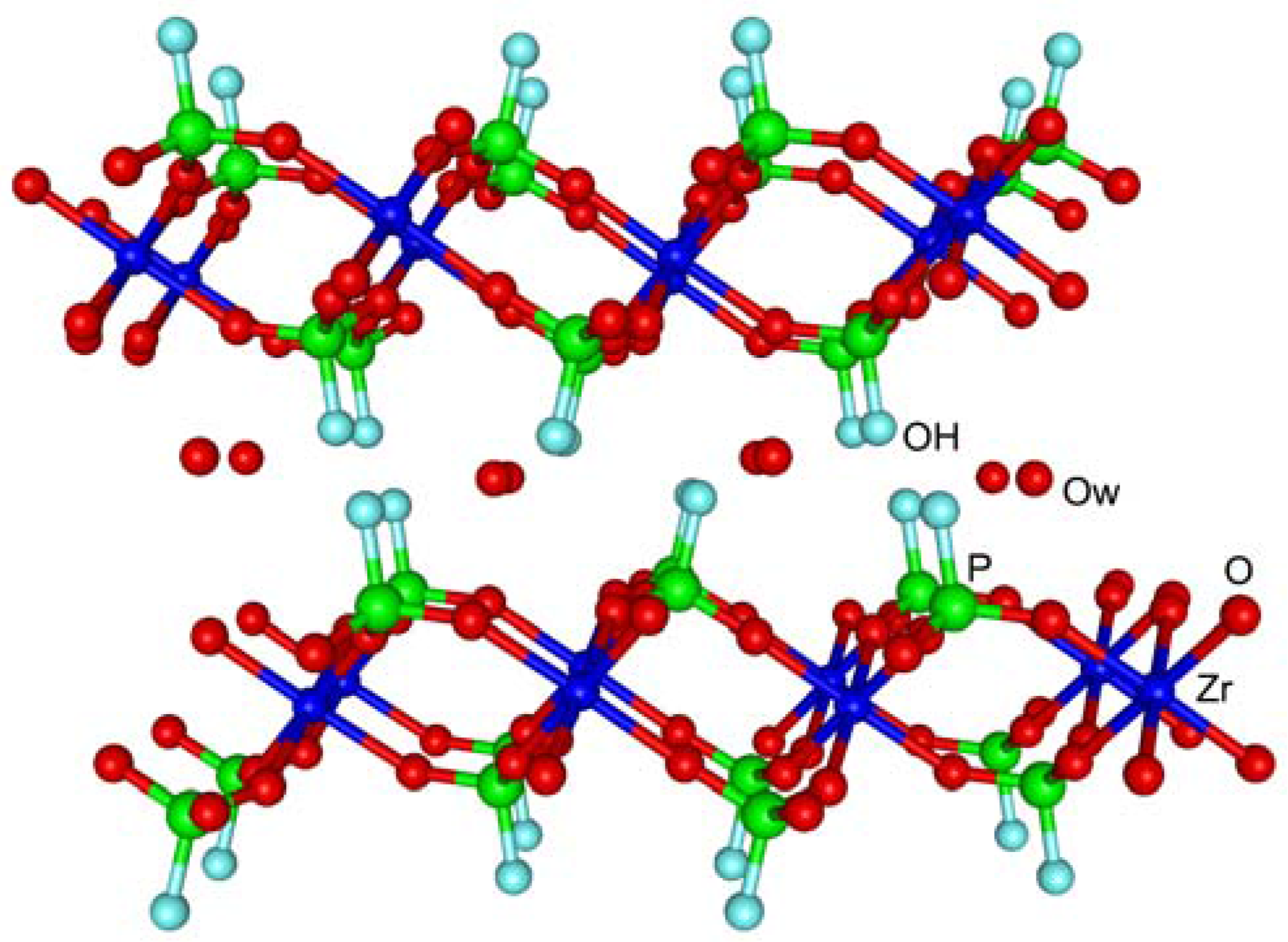 Table 1. Summarizing table on the use of zirconium phosphates and its organic derivatives as heterogeneous catalysts in acid-catalyzed reactions.
Catalysts
Surface Area (m2 g−1)
Catalytic Reaction
Reference
ZrP microspheres
43.8
Acylation (synthesis of stearic acid monoethanolamide)
[22]
Mesoporous ZrP
200–500
Friedel–Craft reaction (synthesis of aromatic compounds using benzylchloride)
[23]
Synthesis of 5-Hydroxymethyl-2-furfural (HMF)
[25]
Esterification of long chain fatty acids
[28]
Synthesis of furfural
[29]
Pechmann condensation (synthesis of coumarins)
[30]
Aza—Diels Alder reaction
[31]
Amorphous ZrP
276
Glucose dehydration (synthesis of levulinic acid)
[26]
Zirconium phosphate/sulfophenylphosphonate
24
Biginelli-type reaction
[32,33]
ZrP functionalized with γ-propyl mercaptotrimethoxysilane
-
Baeyer–Villiger reaction (oxidation of cyclohexanone to ε-caprolactone)
[34]
Zirconium (1-hydroxyethylidene-1,1) diphosphonate
702
Synthesis of ribofuranoside derivative
[35]
Zirconium phosphate/alkyl (aryl) phosphonate
238
Aza—Diels Alder reaction
[36]
Zirconium phenylphosphonate/phosphite
-
Esterification of glycerol or trimethylolpropane with oleic acid
[37]
Zirconium methyl (phenyl) phosphonate with

l

-proline pendant groups
-
Asymmetric aldol addition of

p

-nitrobenzaldehyde to cyclohexanone
[38]

Table 2. Summarizing table on the use of zirconium phosphates and its organic derivatives as solid supports for catalytically active species.
Catalysts
Catalytic Reaction
Reference
Cr(III) immobilized on m-ZrP
Oxidation of allylic and benzylic compounds
[39]
Conversion of fructose into HMF
[40]
Fe(III) immobilized on window-type organic zirconium phosphonate
Formaldehyde decomposition
[41]
Fe(Salen) and Cu(Salen) complexes supported on microcystalline ZrP
Cyclohexene oxidation
[42,43]
Rh(III) and Ir(III) complexes intercalated into ZrP
Visible light driven H2 production
[44]
ClRh(PPh3)3 immobilized on ethoxysilane—modified ZrP
Olefin hydrogenation
[45]
Co–Ru immobilized on ZrP/SiO2
Fischer–Tropsch reaction
[46]
Pd NPs supported on ZrP
Synthesis of 1,6—hexanediol from HMF
[47]
Heck reaction
[48]
Pd NPs supported on zirconium phosphonates
Suzuki–Miyaura coupling reaction
[49]
Pd fluorinated complexes intercalated into microcrystalline ZrP
Sonogashira and Heck reactions
[50]
TiO2 pillared ZrP
Degradation of methyl orange
[51]
TiO2−

x

clusters grafted on ZrP nanosheets
Degradation of methylene blue
[52]
[email protected]/nanosized ZrP
Degradation of Rhodamine B
[53]
Vanadium phosphorus oxide supported on ZrP
dehydration of glycerol
[54]
1-butyl-3-methylimidazolium chloride intercalated into layered θ-ZrP
synthesis of propylene carbonate from CO2 and propylene oxide
[55]

© 2017 by the author. Licensee MDPI, Basel, Switzerland. This article is an open access article distributed under the terms and conditions of the Creative Commons Attribution (CC BY) license (http://creativecommons.org/licenses/by/4.0/).