Mesoporous Silica Based Gold Catalysts: Novel Synthesis and Application in Catalytic Oxidation of CO and Volatile Organic Compounds (VOCs)
1
Institute for The Study of Nanostructured Materials (ISMN)-CNR, Via Ugo La Malfa 153, 90146 Palermo, Italy
2
Department of Applied Physics, Northwestern Polytechnical University (NPU), 127 Youyi Xilu, 710072, Xi'an, China
*
Author to whom correspondence should be addressed.
Received: 28 June 2013 / Revised: 5 August 2013 / Accepted: 26 September 2013 / Published: 15 October 2013
Abstract
Gold nanoparticles, particularly with the particle size of 2–5 nm, have attracted increasing research attention during the past decades due to their surprisingly high activity in CO and volatile organic compounds (VOCs) oxidation at low temperatures. In particular, CO oxidation below room temperature has been extensively studied on gold nanoparticles supported on several oxides (TiO
2
, Fe
2
O
3
, CeO
2
,
etc.
). Recently, mesoporous silica materials (such as SBA-15, MCM-41, MCM-48 and HMS) possessing ordered channel structures and suitable pore diameters, large internal surface areas, thermal stabilities and excellent mechanical properties, have been investigated as suitable hosts for gold nanoparticles. In this review we highlight the development of novel mesoporous silica based gold catalysts based on examples, mostly from recently reported results. Several synthesis methods are described herein. In detail we report: the modification of silica with organic functional groups; the one-pot synthesis with the incorporation of both gold and coupling agent containing functionality for the synthesis of mesoporous silica; the use of cationic gold complexes; the synthesis of silica in the presence of gold colloids or the dispersion of gold colloids protected by ligands or polymers onto silica; the modification of silica by other metal oxides; other conventional preparation methods to form mesoporous silica based gold catalysts. The gold based catalysts prepared as such demonstrate good potential for use in oxidation of CO and VOCs at low temperatures. From the wide family of VOCs, the oxidation of methanol and dimethyldisulfide has been addressed in the present review.
View Full-Text
►

▼

Figures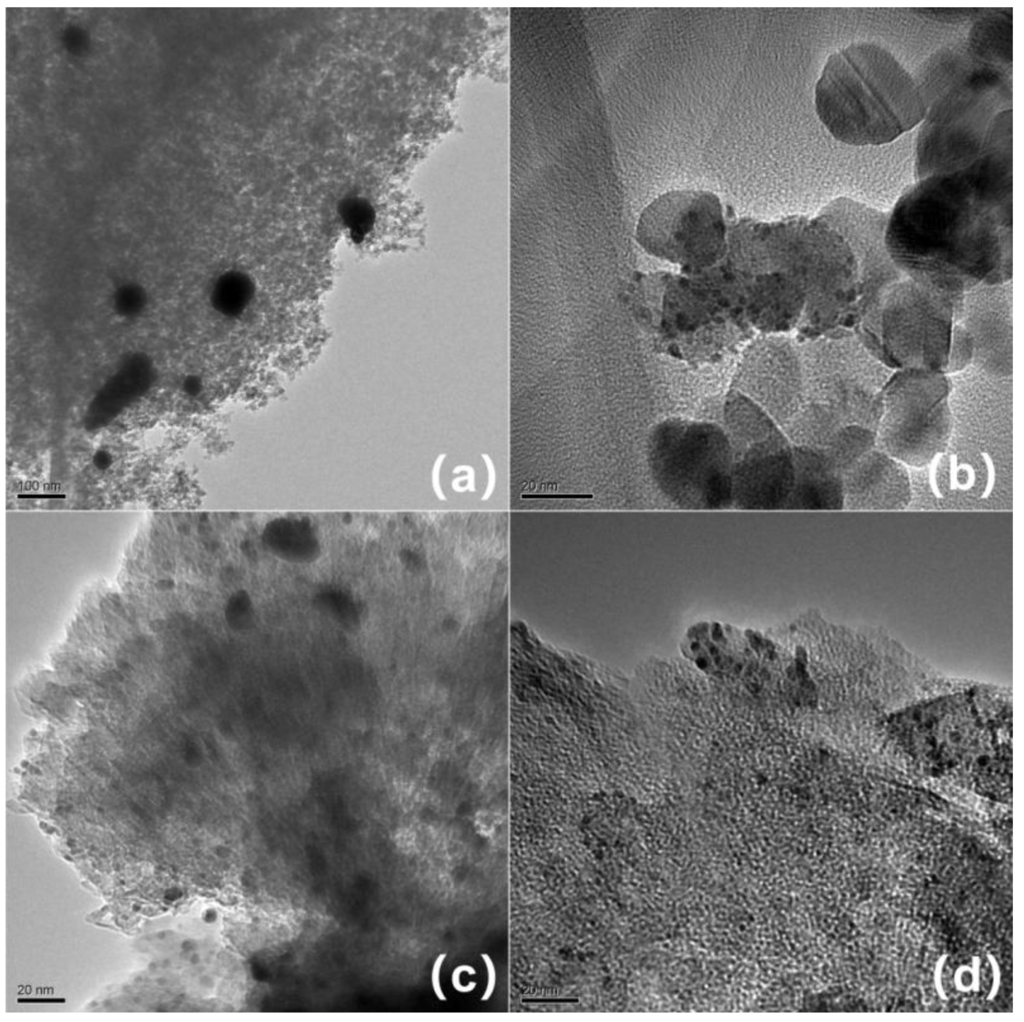 Figure 1

Share & Cite This Article
MDPI and ACS Style
Wu, H.; Pantaleo, G.; Venezia, A.M.; Liotta, L.F. Mesoporous Silica Based Gold Catalysts: Novel Synthesis and Application in Catalytic Oxidation of CO and Volatile Organic Compounds (VOCs). Catalysts 2013, 3, 774-793.
Related Articles
Comments
[Return to top]