Recent Progress of Nanocarrier-Based Therapy for Solid Malignancies
Laboratory of Cancer Biology and Epigenetics, Department of Cell Biology and Genetics, Shantou University Medical College, Shantou 515041, Guangdong, China
*
Author to whom correspondence should be addressed.
†
These authors contributed equally to this work.
Received: 27 July 2020 / Revised: 16 September 2020 / Accepted: 21 September 2020 / Published: 28 September 2020
Simple Summary
Although conventional anti-cancer drugs have been the footstone in the fight against cancer, yet they are far from optimal due to issues related with indiscriminate destruction of normal cells, multidrug resistance, and toxicity, as a result, a more selective therapy is urgently needed. Nanocarriers have been increasingly used in drug delivery, especially in cancer therapy. Nanocarriers can improve the therapeutic effect of drugs in cancer by enhancing the specificity and prolonging the circulating half-life of drugs. The aim of this review is to offer a detailed description of different cytotoxic drug nanocarriers and their recent progress. It is expected that this review will be of help to those who have been seeking new study directions in this field and also ones who are about to start the research on nanocarrier-based drug delivery.
Conventional chemotherapy is still an important option of cancer treatment, but it has poor cell selectivity, severe side effects, and drug resistance. Utilizing nanoparticles (NPs) to improve the therapeutic effect of chemotherapeutic drugs has been highlighted in recent years. Nanotechnology dramatically changed the face of oncology by high loading capacity, less toxicity, targeted delivery of drugs, increased uptake to target sites, and optimized pharmacokinetic patterns of traditional drugs. At present, research is being envisaged in the field of novel nano-pharmaceutical design, such as liposome, polymer NPs, bio-NPs, and inorganic NPs, so as to make chemotherapy effective and long-lasting. Till now, a number of studies have been conducted using a wide range of nanocarriers for the treatment of solid tumors including lung, breast, pancreas, brain, and liver. To provide a reference for the further application of chemodrug-loaded nanoformulations, this review gives an overview of the recent development of nanocarriers, and the updated status of their use in the treatment of several solid tumors.
View Full-Text
►

▼

Show Figures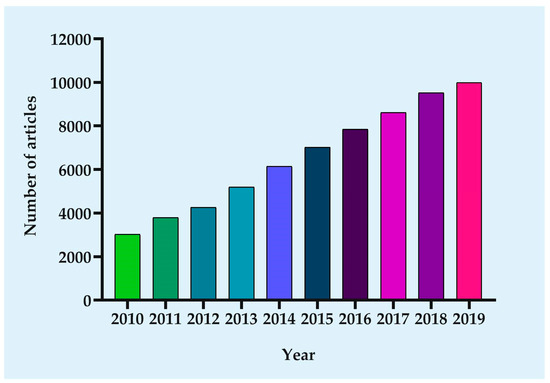 Figure 1
This is an open access article distributed under the
Creative Commons Attribution License
which permits unrestricted use, distribution, and reproduction in any medium, provided the original work is properly cited

Note that from the first issue of 2016, MDPI journals use article numbers instead of page numbers. See further details
here
.