Inclusion of Platinum Agents in Neoadjuvant Chemotherapy Regimens for Triple-Negative Breast Cancer Patients: Development of GRADE (Grades of Recommendation, Assessment, Development and Evaluation) Recommendation by the Italian Association of Medical Oncology (AIOM)
1
Department of Surgery, Oncology and Gastroenterology, University of Padova, via Giustiniani 2, 35128 Padova, Italy
2
Medical Oncology 2, istituto Oncologico Veneto IRCCS, via Gattamelata 64, 35128 Padova, Italy
3
Department of Internal Medicine and Medical Specialties (DIMI), School of Medicine, University of Genova, viale Benedetto XV 6, 16132 Genova, Italy
4
Department of Medical Oncology, UO Oncologia Medica 2, Policlinico San Martino-IST, Largo Rosanna Benzi 10, 16132 Genova, Italy
5
Oncology Department, Mario Negri Institute for Pharmacological Research IRCCS, via Giuseppe La Masa 19, 20156 Milano, Italy
6
Day Hospital Oncologico Multidisciplinare, Istituto di Candiolo, FPO-IRCCS, SP 142 Km3.95, 10060 Candiolo, Torino, Italy
7
"Sandro Pitigliani" Medical Oncology Department, Hospital of Prato, Via Suor Niccolina Infermiera 20, 59100 Prato, Italy
8
Department of Oncology and Hematology, University Hospital of Modena, via del Pozzo 71, 41124 Modena, Italy
9
Medical Oncology, Azienda Ospedaliera Papa Giovanni XXIII, Piazza OMS 1, 24127 Bergamo, Italy
10
Division of Early Drug Development, European Institute of Oncology, via Ripamonti 435, 20141 Milano, Italy
11
Department of Oncology, Sant'Andrea Hospital, Via Vittorio Veneto 197, 19121 La Spezia, Italy
12
Breast Radiology, IRCCS-Policlinico San Martino, Largo Rosanna Benzi 10, 16132 Genova, Italy
13
Radiation Oncology Department, General Regional Hospital "F. Miulli", Strada Provinciale 127, 70021 Acquaviva delle Fonti (Bari), Italy
14
FPO-IRCCS Candiolo Cancer Institute, SP 142 Km3.95, 10060 Candiolo, Italy
15
Department of Medical Sciences, University of Turin, via Verdi 8, 10124 Turin, Italy
16
Department of Surgery, IRCCS Clinical and Research Institute Humanitas, Via Manzoni 56, 20089 Rozzano, MI, Italy
17
Epidemiology & Clinical Trials Office, General Hospital, Via Don Giacobbe Sartor 4, 30035 Mirano, VE, Italy
18
Medical Oncology Unit, Sacro Cuore—Don Calabria Hospital, Cancer Care Center, Via Don Angelo Sempreboni 5, 37024 Negrar, VR, Italy
*
Author to whom correspondence should be addressed.
Received: 15 July 2019 / Revised: 1 August 2019 / Accepted: 2 August 2019 / Published: 8 August 2019
Abstract
In the absence of identified therapeutic targets, chemotherapy is the main systemic treatment option for triple-negative breast cancer (TNBC). The achievement of a pathological complete response (pCR) after neoadjuvant chemotherapy leads to good outcome, whereas patients not achieving a pCR are at high risk of relapse. Various trials have evaluated the inclusion of platinum in neoadjuvant chemotherapy regimens for TNBC, leading to non-univocal results. The panel of the Italian Association of Medical Oncology (AIOM) Guidelines on Breast Cancer developed a clinical recommendation on the addition of platinum to anthracycline/taxane-based neoadjuvant chemotherapy for TNBC by using the Grades of Recommendation, Assessment, Development, and Evaluation (GRADE) methodology and the Evidence to Decision framework (EtD). Five studies were eligible. The panel identified the following outcomes of benefit: pCR (critical), disease/event-free survival (DFS/EFS, critical), and overall survival (OS, critical). The panel identified febrile neutropenia (critical), serious adverse events (critical), anemia grade 3–4 (important), thrombocytopenia grade 3–4 (important) as outcomes of harms. The probability of pCR was higher in the platinum-based chemotherapy group versus control group (RR = 1.45, 95%CI 1.28–1.64); however, no impact on long-term outcome was observed. Neoadjuvant treatment regimens containing platinum resulted in a non-significant increase in the risk of febrile neutropenia and in a significant increase in the risk serious adverse events, G3–G4 anemia and G3–G4 thrombocytopenia: 11.3% versus 0.8%, RR = 15.66 (95%CI 6.38–38.44). The panel judged uncertain/favorable the benefit/harms balance. The panel's final recommendation was conditional in favor of the inclusion of platinum in anthracycline/taxane-based neoadjuvant regimens for TNBC.
View Full-Text
►

▼

Figures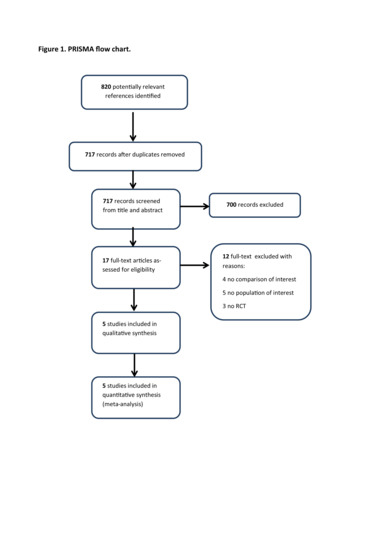 Graphical abstract
This is an open access article distributed under the
Creative Commons Attribution License
which permits unrestricted use, distribution, and reproduction in any medium, provided the original work is properly cited (CC BY 4.0).

Share & Cite This Article
MDPI and ACS Style
Dieci, M.V.; Del Mastro, L.; Cinquini, M.; Montemurro, F.; Biganzoli, L.; Cortesi, L.; Zambelli, A.; Criscitiello, C.; Levaggi, A.; Conte, B.; Calabrese, M.; Fiorentino, A.; Marchiò, C.; Tinterri, C.; Fittipaldo, V.A.; Pappagallo, G.; Gori, S. Inclusion of Platinum Agents in Neoadjuvant Chemotherapy Regimens for Triple-Negative Breast Cancer Patients: Development of GRADE (Grades of Recommendation, Assessment, Development and Evaluation) Recommendation by the Italian Association of Medical Oncology (AIOM). Cancers 2019, 11, 1137.
Note that from the first issue of 2016, MDPI journals use article numbers instead of page numbers. See further details here.
Related Articles
Comments
[Return to top]