Open Access This article is
freely available
re-usable
Review
Prevention and Treatment of Intestinal Failure-Associated Liver Disease in Children
1
Pediatric Gastroenterology Hepatology and Nutrition, Ospedale Papa Giovanni XXIII, 24127 Bergamo, Italy
2
Pediatric Gastroenterology Hepatology and Nutrition, Hôpital Necker Enfants Malades, 75015 Paris, France
*
Author to whom correspondence should be addressed.
Received: 29 March 2018 / Accepted: 22 May 2018 / Published: 24 May 2018
Abstract
:
Intestinal failure-associated liver disease (IFALD) is a threatening complication for children on long-term parenteral nutrition because of intestinal failure. When progressive and intractable, it may jeopardize intestinal rehabilitation and lead to combined liver and intestinal transplantation. The institution of dedicated intestinal failure centers has dramatically decreased the incidence of such complication. IFALD may rapidly fade away if very early management aimed at preventing progression to end-stage liver disease is provided. In this review, we address the etiology and risk factors of IFALD in order to introduce pillars of prevention (nutritional management and catheter-related infections control). The latest evidence of therapeutic strategies, such as medical and surgical treatments, is also discussed.
Keywords:
intestinal failure; liver disease; parenteral nutrition; children; prevention; treatment
1. Introduction
Intestinal failure-associated liver disease (IFALD) is a serious and potentially life-threatening complication for children suffering from intestinal failure. The aim of the authors is to produce a review on the current evidences regarding this condition. A Pubmed-based research review was conducted using the terms: "intestinal failure-associated liver disease (IFALD)" and "children". The authors selected valuable papers for the production of an expert's critical review providing an update on IFALD in children.
2. Characteristics of Intestinal Failure-Associated Liver Disease
2.1. Epidemiology
Few studies have reported the prevalence of IFALD among patients with IF from primary digestive and non-digestive conditions. Although earlier studies reported a prevalence around 40–60% [
6
,
7
], more recent data unanimously indicate a lower rate. In a recent retrospective observation with a 14-year follow-up of 251 children on home PN, IFALD had a prevalence of 20%, occurring more frequently in patients with a primary digestive disease compared with patients with intestinal failure due to immune-deficiency or other non-digestive diseases, and progressing to end-stage liver disease in 10% of cases [
8
]. A similar prevalence was observed, over a 4-year study period, in a cohort of hospitalized patients receiving long-term PN, in which IFALD was diagnosed in 22% of children, leading to end-stage liver disease in 4%. Younger and premature children, those affected by primary digestive disease, or needing non-transplant surgery, and those with longer PN administration had the highest risk of IFALD [
9
]. Importantly, when IFALD presents with symptoms of liver disease, mortality is high, between 23–40% [
9
,
10
]. In a cohort from Boston Children's Hospital where liver biopsy was systematically performed, cirrhosis was present in about 18% of children with IFALD, as well as associated with a longer duration of parenteral support [
11
].
Nowadays, with enhanced awareness and a multidisciplinary approach to IF, incidence of IFALD seems to have reduced, the impact of sepsis is smaller, and progression to end-stage liver disease is generally limited to children that cannot be fed enterally or that present other organs failure [
12
].
2.2. Diagnostic Considerations
Diagnosis of IFALD is usually made on clinical grounds in children requiring long-term PN for IF, in the presence of biochemical evidence of cholestasis. Since, like in many other liver diseases, IF-associated liver injury progresses in the absence of symptoms, the suspect should exhibit even mild biochemical changes. Conjugated hyperbilirubinemia as little as 1.2 mg/dL could represent the only initial sign that, if persistent, should drive the first preemptive interventions [
3
,
4
]. Early IFALD has been defined in some studies in the presence of transaminases and/or gamma-glutamyltransferase (GGT) (>1.5 upper limit of normal) and hyperbilirubinemia below 3 mg/dL, while the combination of persistent hyperbilirubinemia >6 mg/dL and the prolongation of prothrombin time mark the highest risk for severe IFALD and progression to end-stage liver disease [
9
,
13
]. However, a mild isolated raise in transaminases and a moderate hyper-GGT (≤4 upper limit of normal) can be present in patients with IF without confirmed IFALD [
13
]. Obviously, the statements of these different studies should be weighted according to the definition of IFALD formulated in each center.
Radiology has little use in IFALD, and is usually limited to the assessment of splenomegaly in the advanced disease and to the study of the liver texture for fibrotic changes.
Liver biopsy is not usually needed for the diagnosis, and should be limited to selected cases for staging purposes or surgical decisions. Although the presence of cirrhosis on liver biopsy is not a determinant of survival, and children with cirrhosis can remain stable for long periods of time, the complications of cirrhosis and portal hypertension are relevant in subjects with IF [
11
].
When available, histology is characterized by cholestasis, features of biliary obstruction (portal inflammation, edema, ductular proliferation), and micro- and macrovescicular zone 1 steatosis. In advanced disease, fibrosis has a biliary pattern, beginning with portal expansion and progressing to periportal fibrosis, ultimately ending in porto-portal bridges [
14
].
3. Risk Factors for IFALD Development
The cause of IFALD is complex and poorly understood. Many risk factors have been implicated in the pathogenesis of IFALD but, interestingly, no single factor has been implicated as the main culprit, supporting the hypothesis of a multifactorial etiology [
15
] (
Figure 1
).
Liver disease is more common in infants and neonates than in adults, suggesting that the neonatal liver may be more susceptible to injury. The risk factors for IFALD can be divided into two categories: patient-related and PN-related factors. Many studies have been performed to explain the role of these factors in the pathogenesis of IFALD, but none has been carefully studied in a prospective controlled clinical trial, therefore the aforementioned studies remain speculative [
15
].
3.1. Patient-Related Risk Factors
Patient-dependent risk factors include the degree of liver maturation (prematurity), early or recurrent sepsis, small intestinal bacterial overgrowth (SIBO), paucity of oral and enteral nutrition, and abdominal surgery with prolonged maintenance of stomas interrupting the entero-hepatic circulation [
4
].
Residual small bowel length after surgery has been described as a prognostic factor on PN weaning, thus exposing the patient to a higher risk of PN complications [
16
]. However, a recent study failed to demonstrate a correlation between residual small bowel and IFALD in children with very short bowel syndrome [
17
].
3.1.2. Early and/or Recurrent Sepsis
3.1.3. Small Intestinal Bacterial Overgrowth (SIBO)
Following significant bowel resection, the remaining bowel is prone to increasing its caliber due to strictures or ineffective propulsive waves. In this setting, the small bowel dilation along with poor intestinal motility and the inefficient absorption of nutrients promote SIBO. It has been observed in a large series of infants and children with IFALD that this bacterial overgrowth is related to the severity of small intestine inflammation, presumably impairing the intestinal barrier function and promoting the absorption of small molecules across the small bowel mucosa [
36
]. This relationship between bacterial overgrowth and inflammatory pathways was clearly demonstrated in a PN-dependent mouse model in which a shift in the intestinal microbiota was associated with intestinal epithelial cell apoptosis, increased expression of mucosal proinflammatory cytokines, and a loss of intestinal barrier function [
37
].
The authors also demonstrated that an overgrowth of Erysipelotrichaceae and Bacteroidetes species was observed in mouse models that developed cholestasis and liver injury, which was associated with increased intestinal permeability and the absorption of lipopolysaccharide. A combination of four oral antibiotics, resulting in the significant suppression of intestinal microbiota, prevented liver injury, cholestasis, and the activation of hepatic macrophages [
30
].
This confirms that an increased intestinal permeability is another important factor in the pathogenesis of IFALD because it promotes the bacterial translocation and bacteremia, or simply the absorption of bacterial cell wall products, capable of activating the innate immune system and favoring the episodes of sepsis which lead to liver injury.
The relationship between oral and enteral nutrition and SIBO is very weak. On one hand, a lack of intake could lead to intestinal dysmotility and, on the other hand, overfeeding can result in intestinal dilatation. Both of these are associated with a higher risk of developing SIBO [
27
].
3.1.4. Paucity of Oral and Enteral Nutrition
Enteral nutrition (EN) is considered an important tool for the prevention or reversal of IFALD. It decreases the rate of the intestinal adaptation promoting the complex set of time- and segment-specific compensatory changes that maintain the bowel absorptive function (i.e., the increase in small intestinal mucosal thickness, villus length, crypt depth) [
38
], ultimately decreasing the requirements of PN. Moreover, EN does not favor bacterial overgrowth [
32
]. Unfortunately, patients with intestinal failure are commonly unable to tolerate substantial enteral nutrient stimulation. The lack of enteral feeding impairs the enterohepatic circulation and bile acid secretion/absorption, thus leading to mucosal atrophy, and increasing the risk of bacterial translocation. It has been demonstrated that hormones stimulated by EN (e.g., cholecystokinin, motilin, gastrin, glucose-dependent insulin tropic polypeptide, and glucagon) are decreased in patients on PN [
22
,
32
].
3.2. Parenteral Nutrition Related Risk Factors
Children with severe intestinal failure and prolonged dependence on PN are susceptible to the development of IFALD. In a study on 90 patients with permanent IF, the authors demonstrated that the factors strongly associated with the onset of chronic cholestasis were the duration of PN, a dose of lipids (triglycerides rich in long-chain ω-6) >1 g/kg/day, and a length of functional bowel <50 cm [
39
].
The main factors related to PN which may determine the development of liver injury in children with IF are:
inappropriate use of lipid emulsions

lack of antioxidants and the presence of phytosterols in the lipid emulsion

micronutrient imbalances and the administration of excessive amounts of glucose

duration of the infusion period
4. Prevention of IFALD
The prevention of IFALD starts from the early management of the aforementioned risks factors. This should be started from the day of intestinal failure diagnosis, involving a multidisciplinary team composed of a neonatologist, pediatric gastroenterologist, surgeons, specialized PN nurses, and dietitians. Specialized intestinal rehabilitation programs have dramatically reduced the incidence of PN complications [
16
].
4.1. Nutritional Management
4.2. Central Venous Line Management
From the beginning of the current century, different teams have made great efforts to find a strategy to prevent CRBSIs.
4.3. Parenteral Nutrition Management
These evidences suggest the importance of the close monitoring of energy requirements throughout the pediatric age, assessing growth parameters and providing prompt adaptation of PN energy intakes.
As previously mentioned, the lipidic component is the most important consideration in the prevention and treatment of IFALD.
5. Treatment of IFALD
The treatment of IFALD could be divided into two phases. The first phase involves medical and surgical management, which aims to revert IFALD or increase intestinal absorption in order to promote PN weaning. The second is the ultimate treatment of IFALD, which could require liver transplantation (LTx) alone or combined with intestinal transplantation (ITx).
5.1. Medical Options
Only a few medical treatments have been available for IFALD, and clinical trials have shown little benefit from different medications. Ursodeoxycholic acid (UDCA) is traditionally used in cholestatic liver disease to stimulate bile flow (choleresis) [
87
]. The American guidelines suggest that further research is needed to strengthen the recommendation of UDCA administration in IFALD [
22
]. Nevertheless, UDCA is commonly prescribed in children with IFALD at a dose of 15–20 mg/kg/day. Evidence for the protective role of glutamine supplementation in very low birth weight infants are contradictory [
88
,
89
]. No evidence has been produced for children on long-term PN. Also, a study on the use of cholecystokinin [
90
] failed to demonstrate its efficacy in improving gallbladder stasis in neonates on parenteral nutrition.
An alternative medical strategy is the use of trophic factors such as growth hormone, insulin, and recently glucagon-like peptide 2 (GLP-2) to promote villous growth and thus decrease the need for PN and its side effects. Despite promising results in adults, studies on children did not demonstrate any clear advantage of the use of growth hormone [
27
] or oral insulin [
91
] in children with short bowel syndrome. On the other hand, the promising results of GLP-2 seen in adults with IF [
92
] seem to be confirmed by the first results produced in children [
93
]. Furthermore, very recently, GLP-2 was suggested to have a direct effect on IFALD throughout the alteration of bile acid metabolism [
94
].
5.2. Non-Transplant Surgery
The presence of the ileo-cecal valve (ICV) and colon influences the achievement of PN weaning, which in turn is considered the key to minimizing and in some cases even treating IFALD [
95
]. Further indirect evidences on this issue have suggested that IFALD may be prevented or improved by the early closure of a stoma when primary anastomosis is not feasible [
16
].
Small bowel lengthening procedure has been proposed for children with short bowel syndrome associated with bowel dilation. Serial Transverse Enteroplasty (STEP) and Longitudinal Intestinal Lengthening and Tailoring (LILT) have both been associated with improvement in liver function in a small series of patients [
96
,
97
]; however, in this setting it is always difficult to establish whether IFALD would eventually resolve irrespective of non-transplant surgery, since so far no controlled trials have been accomplished. However, both procedures should be very cautiously performed in children with advanced IFALD, due to portal hypertension as well as the risk of bleeding and surgical failure.
6. Conclusions
In conclusion, IFALD is a severe complication of intestinal failure that occurs mainly in the first few months of life and has a severe outcome. Preventive measures adopted in the last years, both on the side of the patient care and parenteral nutrition preparations, have led to a steep drop in its prevalence in this setting. A multidisciplinary approach including appropriate medical, surgical, nutritional, and nursing management could prevent and eventually revert the development of liver disease, which severely affects the outcomes of children with intestinal failure.
Author Contributions
L.N., E.N., A.D.G.: all authors contributed equally in the conception and writing of this paper. F.L. and L.D.: substantively revised and approved the final manuscript.
Acknowledgments
No source of funding.
Conflicts of Interest
The authors declare no conflicts of interest.
Figure 1. Factors affecting intestinal failure-associated liver disease. PN: parenteral nutrition, NEC: necrotizing enterocololitis.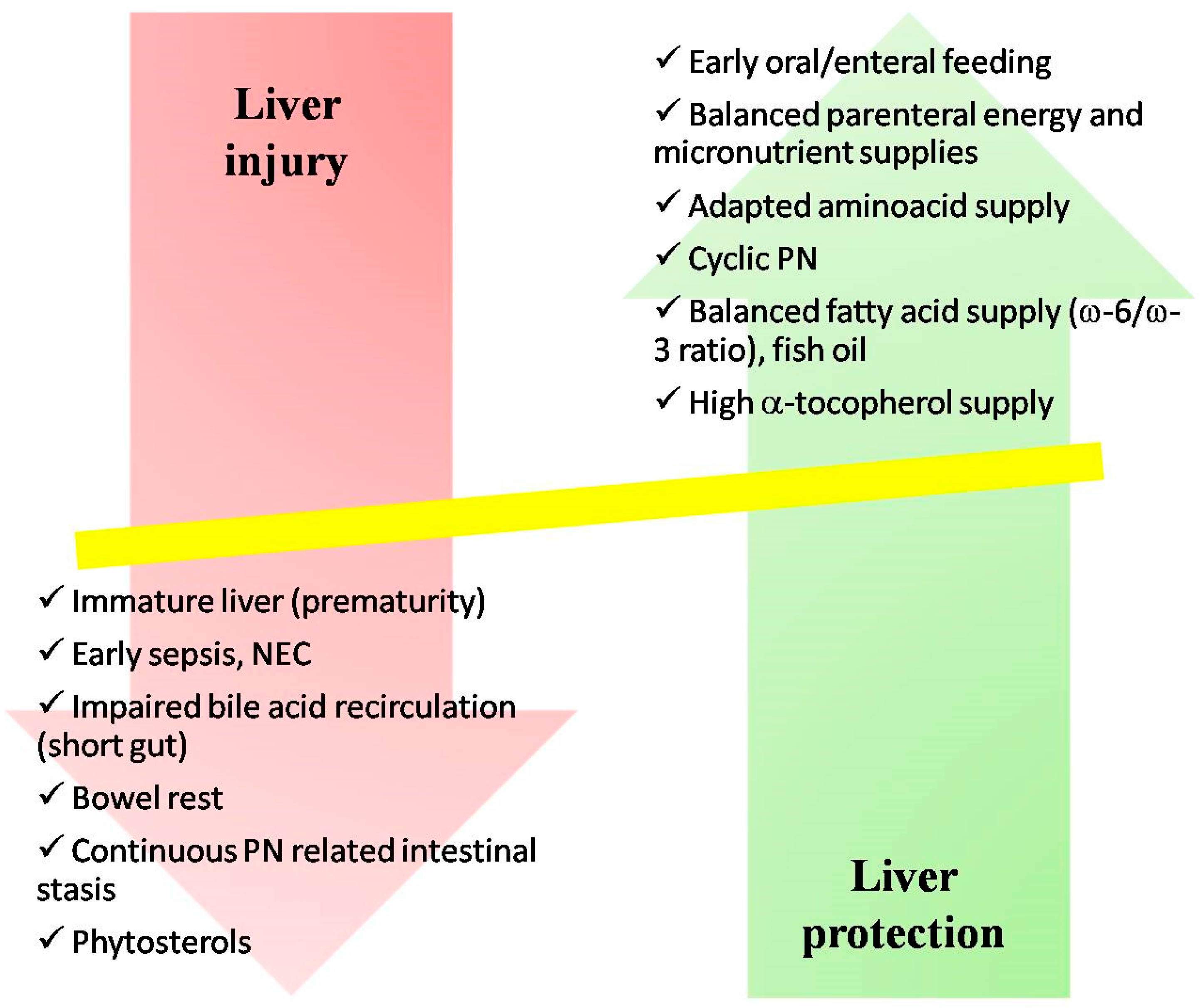 Figure 2. Suggestion of long-term parenteral nutrition preparation for children above 6 months of age. FO: fish oil, LE: lipid emulsion, PN: parenteral nutrition.
| | Intralipid® | Medialipid® | ClinOleic® | SMOFlipid® | Omegaven® |
| --- | --- | --- | --- | --- | --- |
| Soybean oil % | 100 | 50 | 20 | 30 | 0 |
| MCT % | 0 | 50 | 0 | 30 | 0 |
| Olive oil % | 0 | 0 | 80 | 25 | 0 |
| Fish oil % | 0 | 0 | 0 | 15 | 100 |
| Phytosterols mg/L | 350 | 200 | 330 | 48 | 0 |
| α-tocopherol mg/L | 38 | <30 | 200 | 200 | 150–300 |
| ω-3 fatty acids | + | ± | + | ++ | +++ |
| ω-6 fatty acids | +++ | ++ | + | ++ | + |
MCT: medium-chain triglycerides.

© 2018 by the authors. Licensee MDPI, Basel, Switzerland. This article is an open access article distributed under the terms and conditions of the Creative Commons Attribution (CC BY) license (http://creativecommons.org/licenses/by/4.0/).