Open Access This article is
freely available
re-usable
Article
Pursuing Sustainability for Healthcare through Digital Platforms
1
Department of Economics and Statistics, University of Salerno, 84084 Fisciano, Italy
2
Department of Management & Innovation Systems, University of Salerno, 84084 Fisciano, Italy
*
Author to whom correspondence should be addressed.
Received: 28 November 2018 / Accepted: 21 December 2018 / Published: 29 December 2018
Abstract
:
Sustainability, as well as the sustainable use of resources and related issues, has inspired a long-lasting and lively debate among scholars of different disciplines. Due to under-investigation of several of the sustainability-related challenges, this paper aims to better understand the system dynamics that, supported by some digital enablers (e.g., digital technologies and platforms), boost the sustainability of complex service systems such as healthcare. To this end, the theoretical meta-model of interaction types, which inspired the prototype digital platform dedicated to the online delivery of health-related services, is presented. Moreover, some healthcare usage scenarios, based on the prototype's functions, are analysed and discussed. This allows understanding of how important the role of technologies and, in particular, digital platforms, are in empowering actors and in making them willing to interact, and share their own resources in continually new ways. This paves the way for ongoing value co-creation, which is essential for healthcare system sustainability.
Keywords:
sustainability; healthcare; patient-centeredness; digital platforms; interaction type
Author Contributions
Conceptualization, G.N.; Methodology, S.C. and G.N.; Software, F.D.N.; Formal Analysis, F.D.N.; Investigation, G.N., S.C., and M.F.; Resources, G.N.; Writing-Original Draft Preparation, S.C.; Writing-Review & Editing: M.F.; Visualization, S.C., M.F., F.D.N., G.N.; Supervision, G.N.
Funding
This research received no external funding.
Conflicts of Interest
Declare conflicts of interest or state "The authors declare no conflict of interest."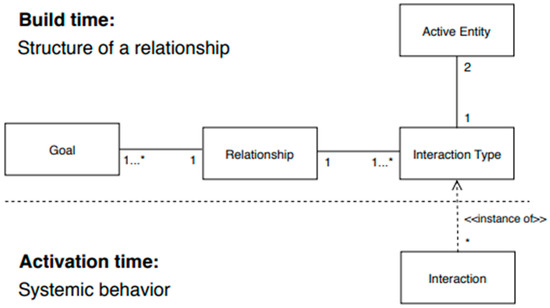 Figure 1. Structure and behaviour of a relationship (unified modelling language (UML) class diagram).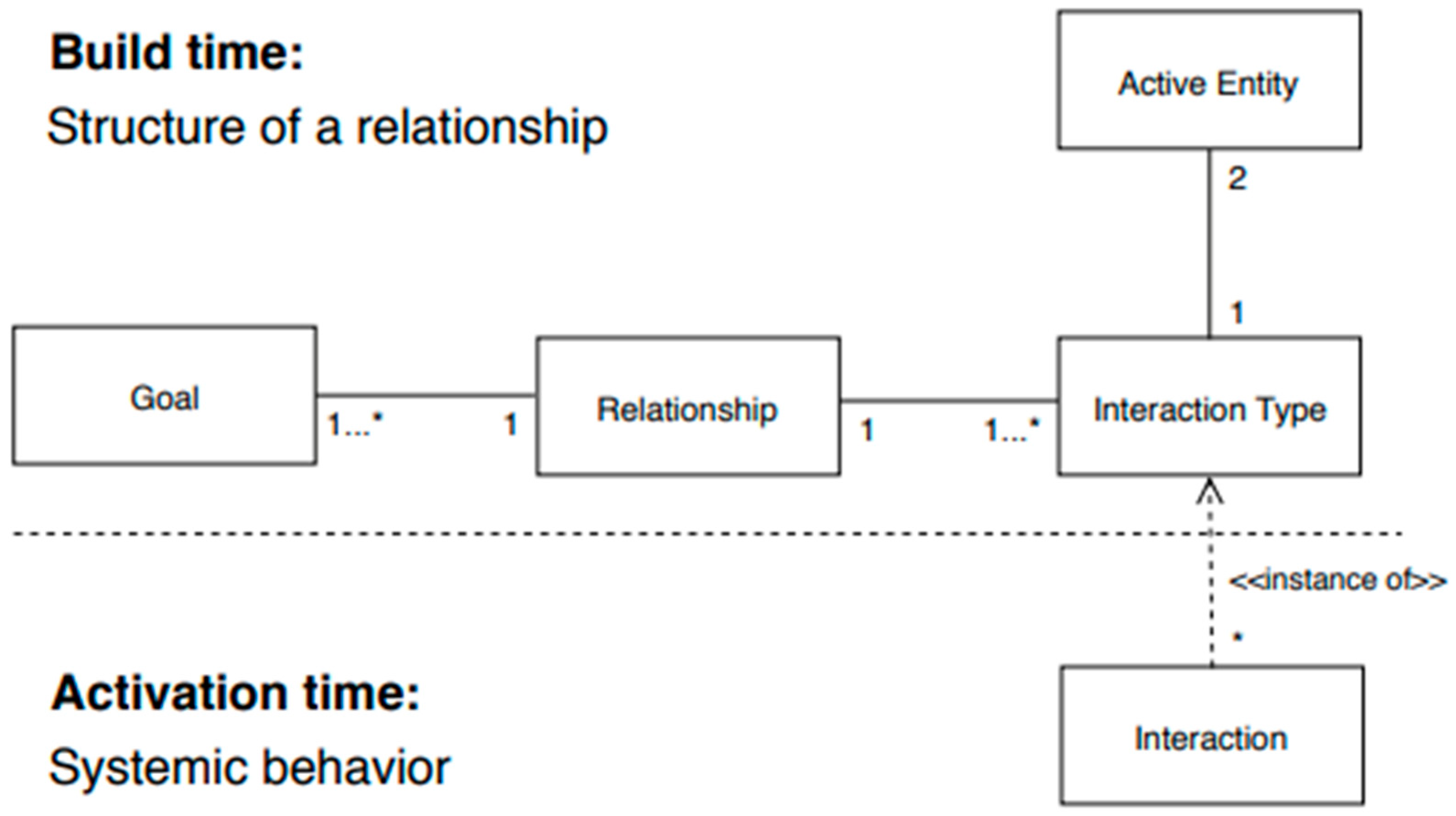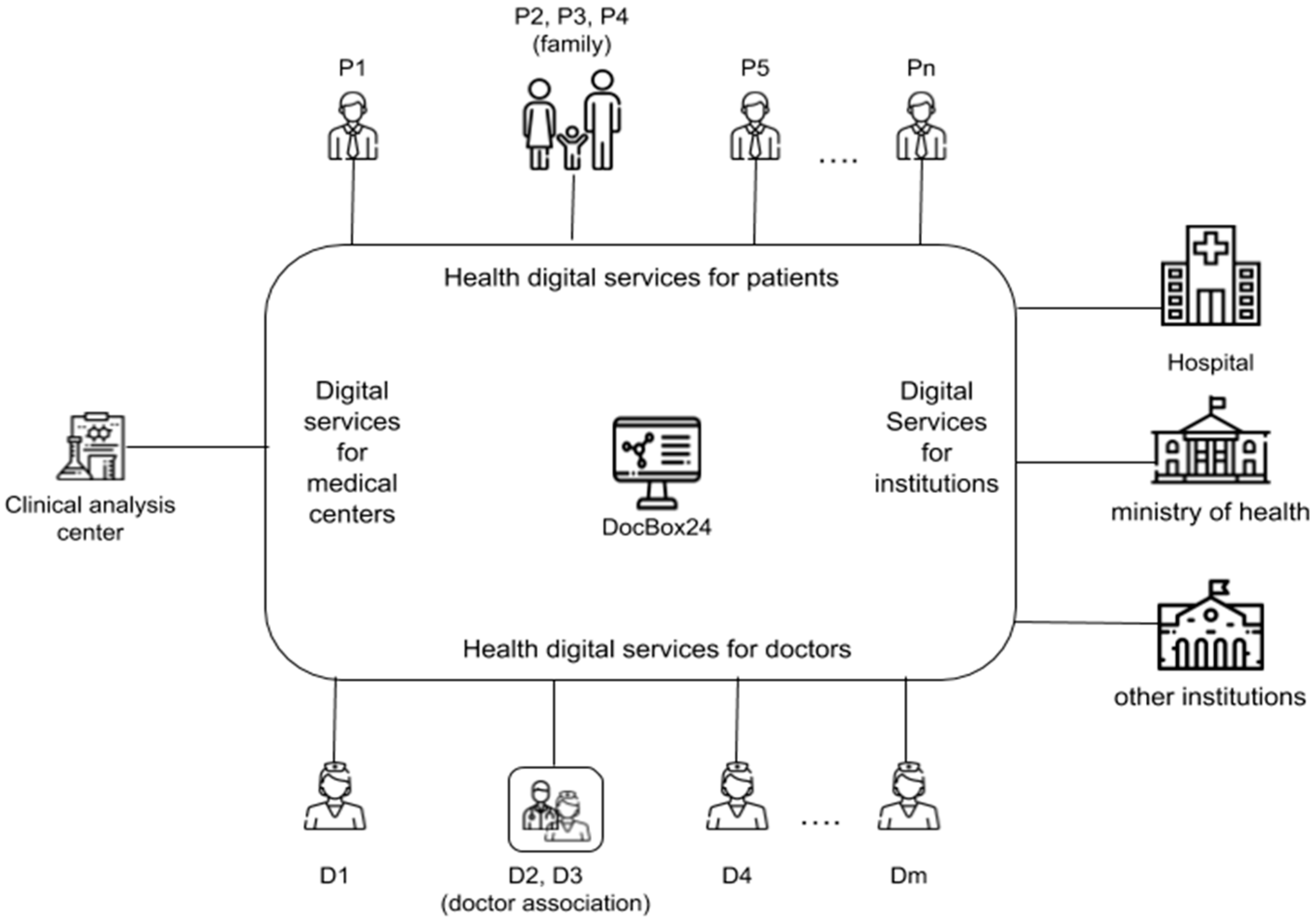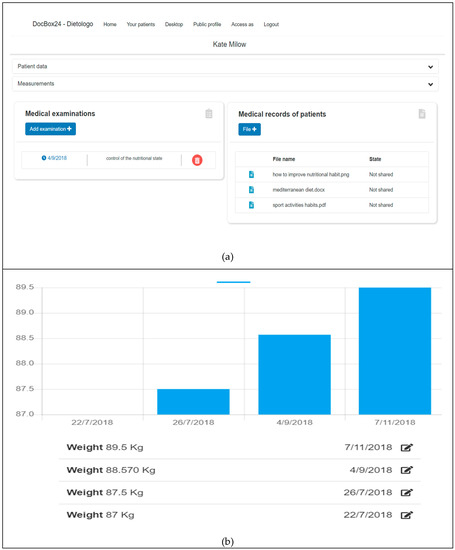 Figure 3. (a) Implementation of the interaction type "Electronic Health Record2" (data that a doctor manages) and (b) visualization of a trend of measures.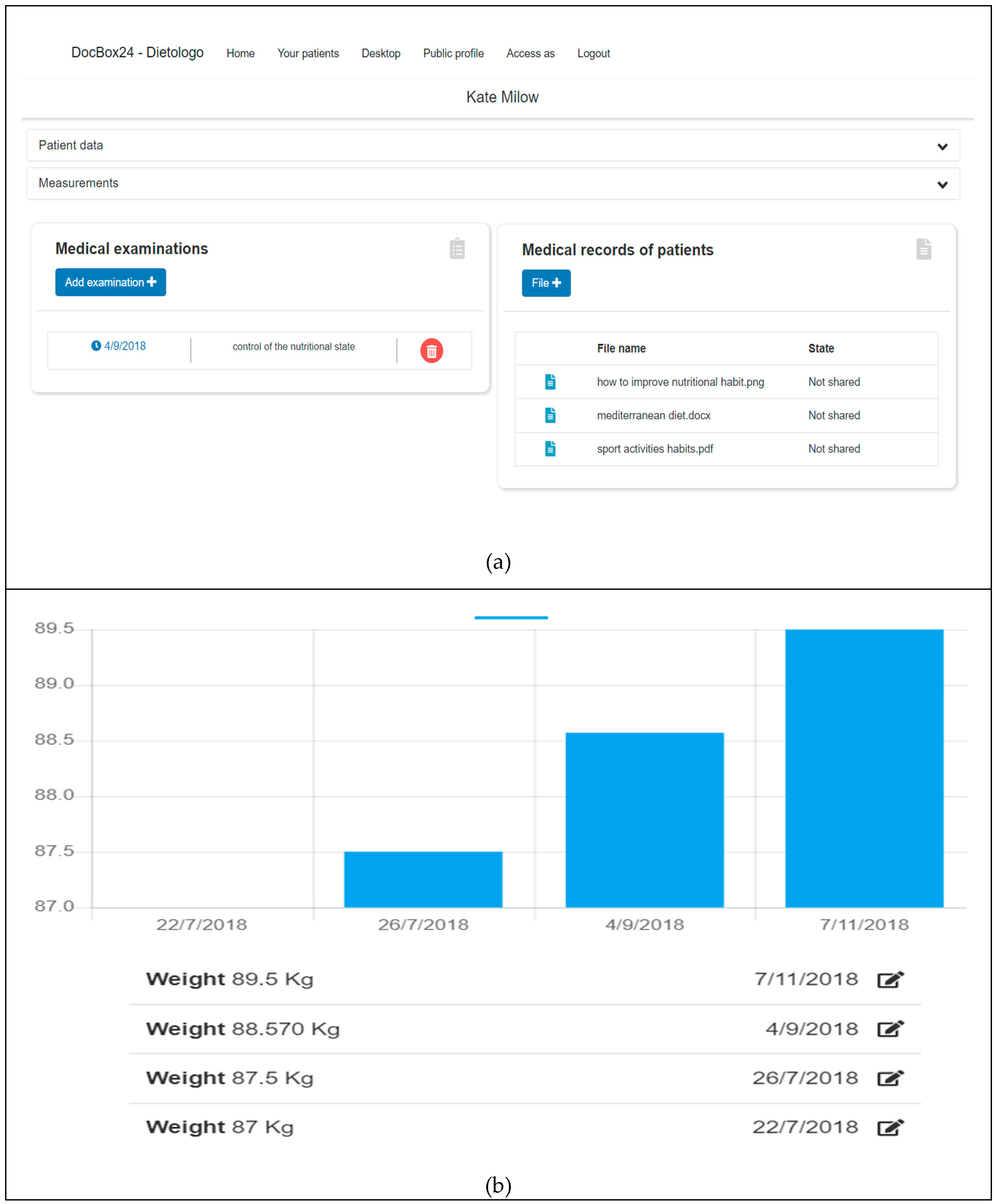 Aggregate Interaction Types
Relationship
Interaction Type Name
Goal
Set of Interaction Types
Constraint
Initiator
patient-doctor
medical examination
solve a health problem
appointment booking
take a physical
medical report
payment
select all
patient
patient-analysis centre
clinical analysis
to get clinical examination
appointment booking
payment
clinical examination
clinical report
select all
patient
hospital-family
vaccination
vaccination campaign
call for vaccination
make a vaccine
a family member is responsible for the hospital-family relationship, select all
hospital
doctor1-doctor2
consultation
to get an appointment for a further specialist examination
appointment booking
clinical history
clinical examination
clinical report
select all
doctor 1

Table 2. Simple interaction types for structuring the aggregate "medical examination" and information sharing between patients.
Simple Interaction Types
Relationship
Interaction Type Name
Goal
Message
Constraint
Initiator
patient-doctor
appointment booking
to get an appointment
message for appointment request
to be in touch
patient
patient-doctor
symptoms
to describe the health status
message for the description of symptoms
to be in touch
patient
patient-doctor
medical report
to produce a medical report for the patient
message that describes the health problem and the therapeutic plan
to be in touch
doctor
patien1-patient2
information sharing
provide mutual assistance to face everyday diseases problems
message with experience sharing
patien1 and patient2 wish to share information
patient1 or patient2
doctor-Department of Health
data transmission
sending data about the provided treatments
data sending
select all
doctor

Table 3. Simple interaction types for the management of an electronic health record (her) by the active entities patient and doctor.
Simple Interaction Types for the Management of an EHR in a Cloud Environment
Relationship
Interaction Type Name
Goal
Message
Constraint
Initiator
patient-DocBox24
Electronic Health Record1
The patient manages his online health data and medical reports
data to manage the EHR
the patient is connected to DocBox24
patient
doctor-DocBox24
Electronic Health Record2
The doctor manages online data and medical reports for his patients
data to manage the patient EHR
the doctor is connected to DocBox24
doctor

© 2018 by the authors. Licensee MDPI, Basel, Switzerland. This article is an open access article distributed under the terms and conditions of the Creative Commons Attribution (CC BY) license (http://creativecommons.org/licenses/by/4.0/).