Open Access This article is
freely available
re-usable
Article
Automated Mobility Transitions: Governing Processes in the UK
Transport Studies Unit, School of Geography and the Environment, University of Oxford, Oxford OX1 3QY, UK
*
Author to whom correspondence should be addressed.
Received: 14 February 2018 / Accepted: 14 March 2018 / Published: 26 March 2018
Abstract
:
Contemporary systems of mobility are undergoing a transition towards automation. In the UK, this transition is being led by (often new) partnerships between incumbent manufacturers and new entrants, in collaboration with national governments, local/regional councils, and research institutions. This paper first offers a framework for analyzing the governance of the transition, adapting ideas from the Transition Management (TM) perspective, and then applies the framework to ongoing automated vehicle transition dynamics in the UK. The empirical analysis suggests that the UK has adopted a reasonably comprehensive approach to the governing of automated vehicle innovation but that this approach cannot be characterized as sufficiently inclusive, democratic, diverse and open. The lack of inclusivity, democracy, diversity and openness is symptomatic of the post-political character of how the UK's automated mobility transition is being governed. The paper ends with a call for a reconfiguration of the automated vehicle transition in the UK and beyond, so that much more space is created for dissent and for reflexive and comprehensive big picture thinking on (automated) mobility futures.
Keywords:
automated vehicles; autonomous vehicles; governance; post-political; Transition Management; socio-technical transitions
Acknowledgments
This work was supported by the Research Councils United Kingdom (RCUK) Energy Programme [grant EP/K011790/1, "Centre on Innovation and Energy Demand" (CIED)] and ESRC IAA Brexit/ISCF fund [grant 1702-ISCF-291, "Workshop on Automation and Freight Transport in the UK"].
Author Contributions
D.H. and T.S. conceived the arguments of the paper; T.S. led on theorization; D.H. conducted the interviews, assembled text documents, and performed all interpretative analysis; D.H. and T.S. wrote the paper together.
Conflicts of Interest
The authors declare no conflict of interest.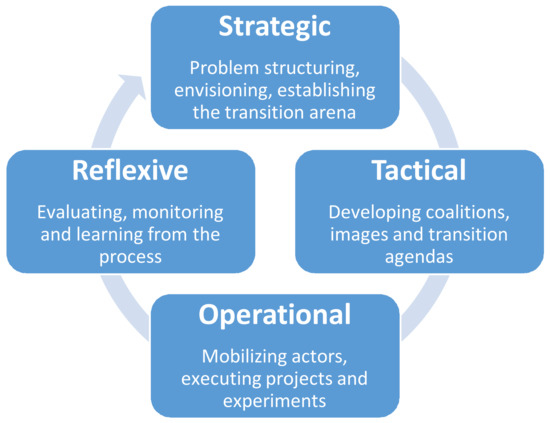 Figure 1.
The Transition Management Cycle. Adapted from: Loorbach, 2010 [
15
].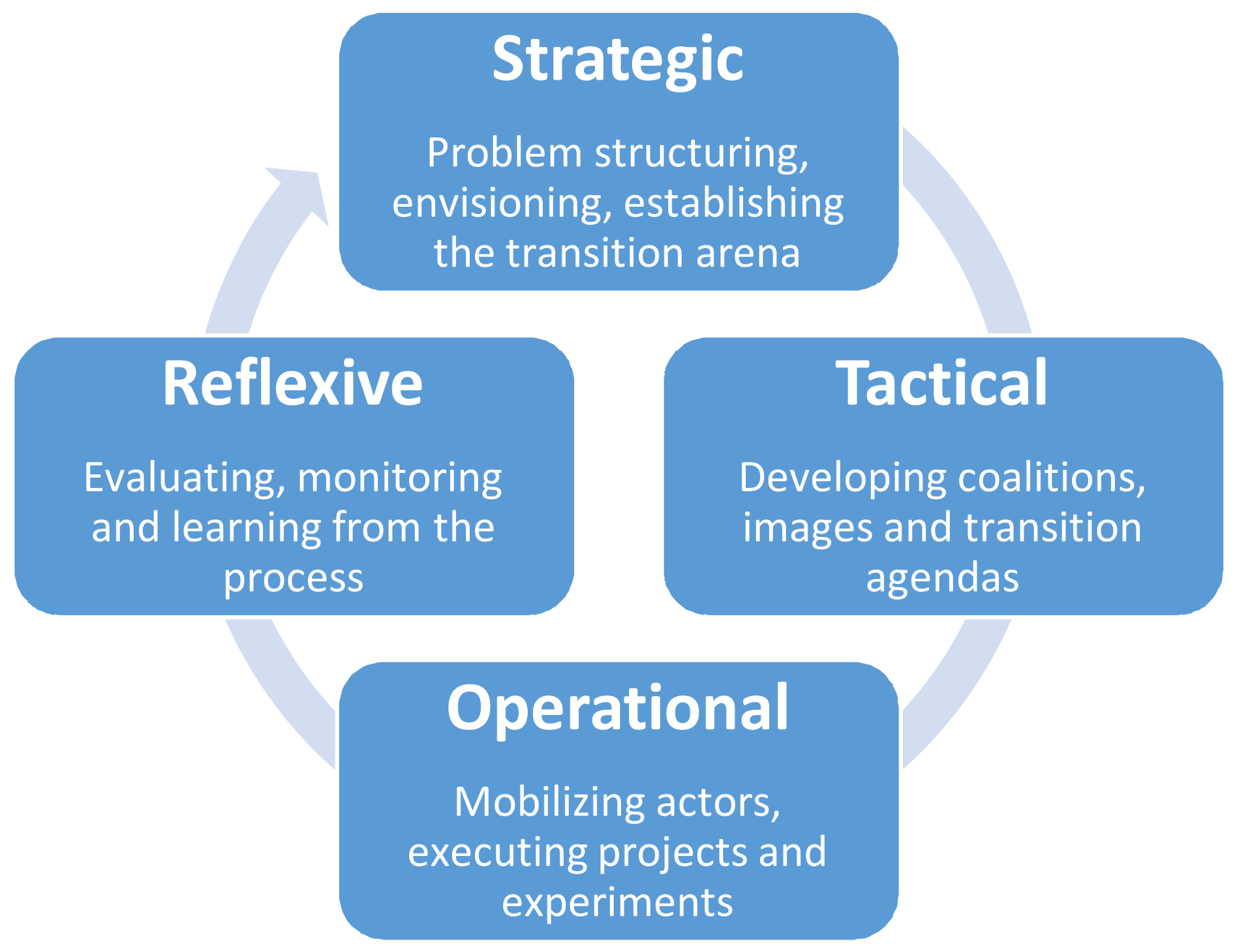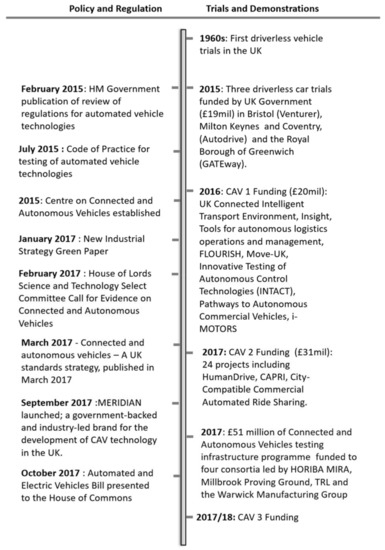 Figure 2. Timeline of key policy and regulatory responses, and demonstration projects in the UK, 1960–2017.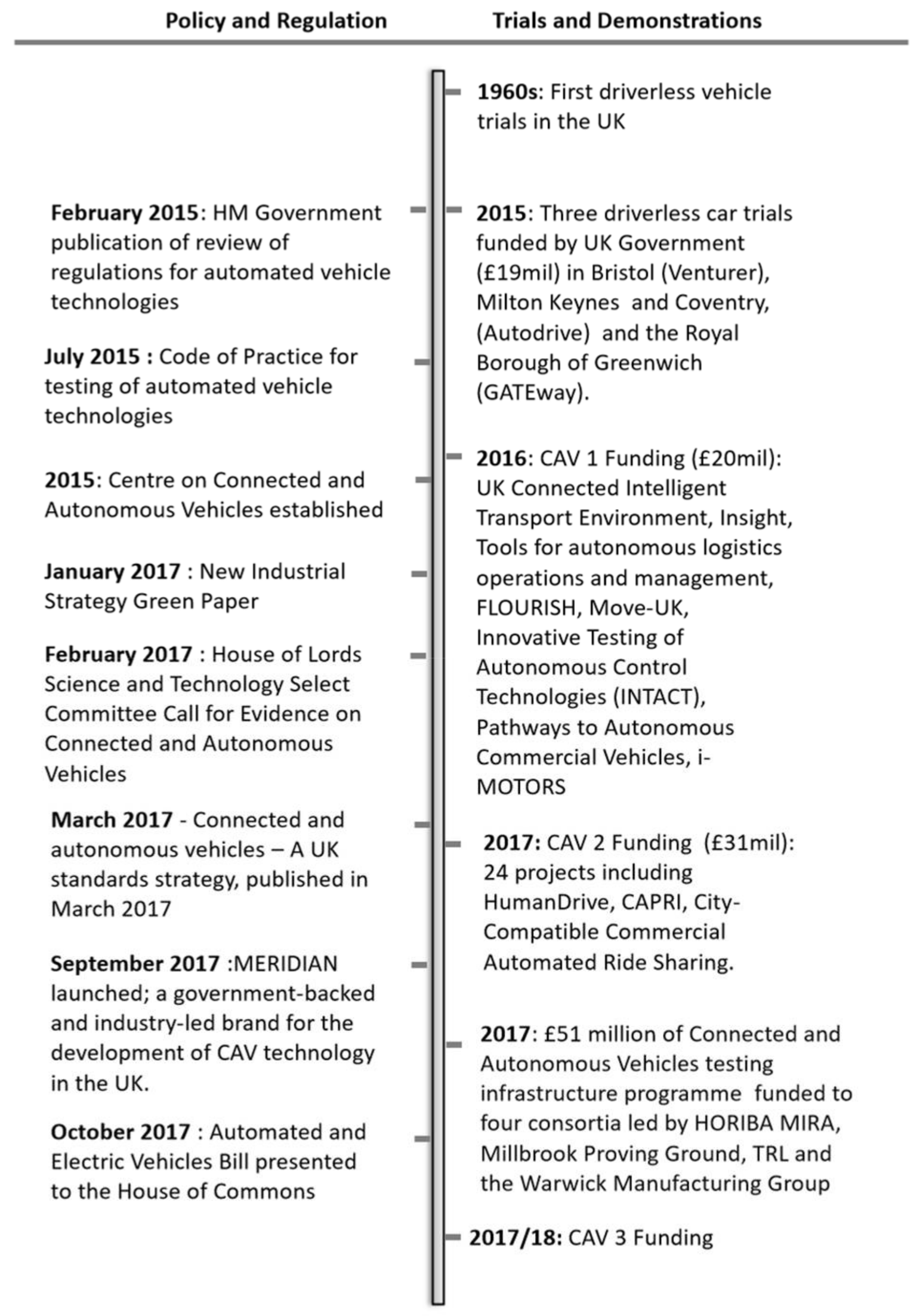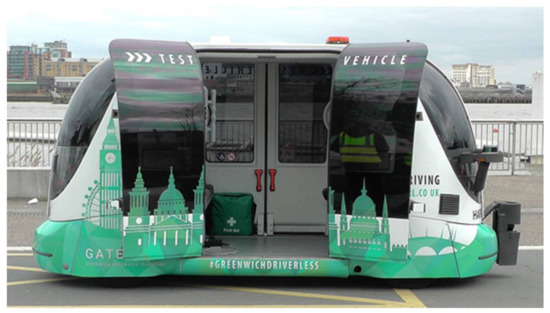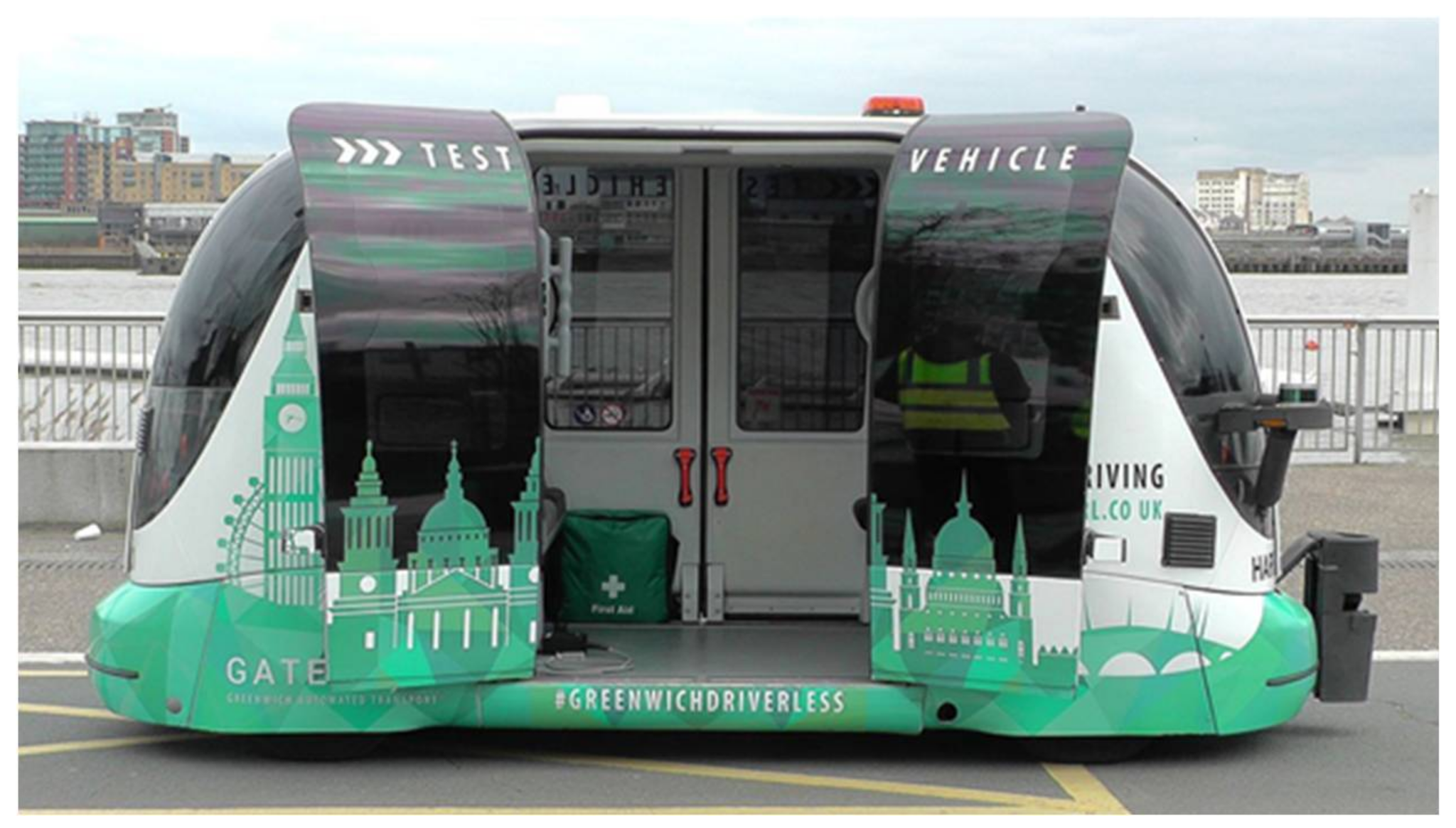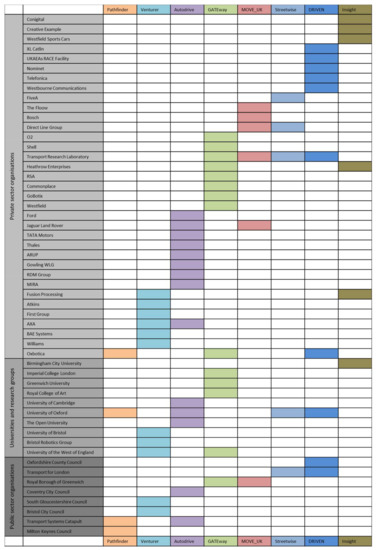 Figure 4. Actor Groups Involved in Eight UK Government Funded Connected and Autonomous Vehicle (CAV) Demonstration Projects: Lutz Pathfinder Project, 2014; Venturer consortium, 2015; Autodrive consortium, 2015; GATEway consortium, 2015; MOVE_UK, 2016; Streetwise consortium, 2017; DRIVEN consortium, 2017; Insight consortium, 2017.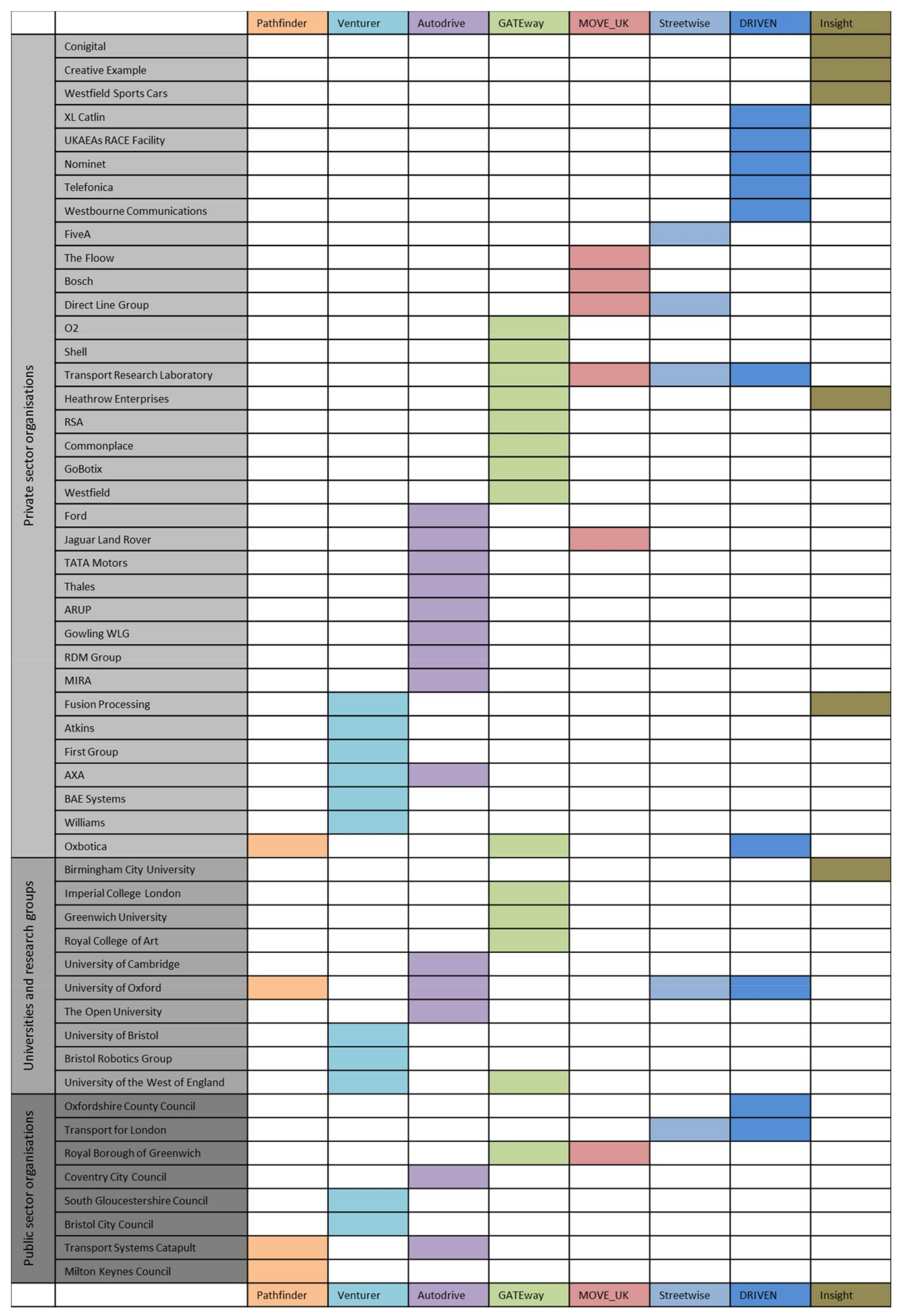 © 2018 by the authors. Licensee MDPI, Basel, Switzerland. This article is an open access article distributed under the terms and conditions of the Creative Commons Attribution (CC BY) license (http://creativecommons.org/licenses/by/4.0/).