Newer Gene Editing Technologies toward HIV Gene Therapy
Center of Excellence in Infectious Disease, Department of Biomedical Sciences, Paul L. Foster School of Medicine, Texas Tech University Health Sciences Center, El Paso, TX 79905, USA
*
Authors to whom correspondence should be addressed.
Received: 17 September 2013 / Revised: 2 November 2013 / Accepted: 8 November 2013 / Published: 14 November 2013
Abstract
Despite the great success of highly active antiretroviral therapy (HAART) in ameliorating the course of HIV infection, alternative therapeutic approaches are being pursued because of practical problems associated with life-long therapy. The eradication of HIV in the so-called "Berlin patient" who received a bone marrow transplant from a CCR5-negative donor has rekindled interest in genome engineering strategies to achieve the same effect. Precise gene editing within the cells is now a realistic possibility with recent advances in understanding the DNA repair mechanisms, DNA interaction with transcription factors and bacterial defense mechanisms. Within the past few years, four novel technologies have emerged that can be engineered for recognition of specific DNA target sequences to enable site-specific gene editing: Homing Endonuclease, ZFN, TALEN, and CRISPR/Cas9 system. The most recent CRISPR/Cas9 system uses a short stretch of complementary RNA bound to Cas9 nuclease to recognize and cleave target DNA, as opposed to the previous technologies that use DNA binding motifs of either zinc finger proteins or transcription activator-like effector molecules fused to an endonuclease to mediate sequence-specific DNA cleavage. Unlike RNA interference, which requires the continued presence of effector moieties to maintain gene silencing, the newer technologies allow permanent disruption of the targeted gene after a single treatment. Here, we review the applications, limitations and future prospects of novel gene-editing strategies for use as HIV therapy.
View Full-Text
►

▼

Figures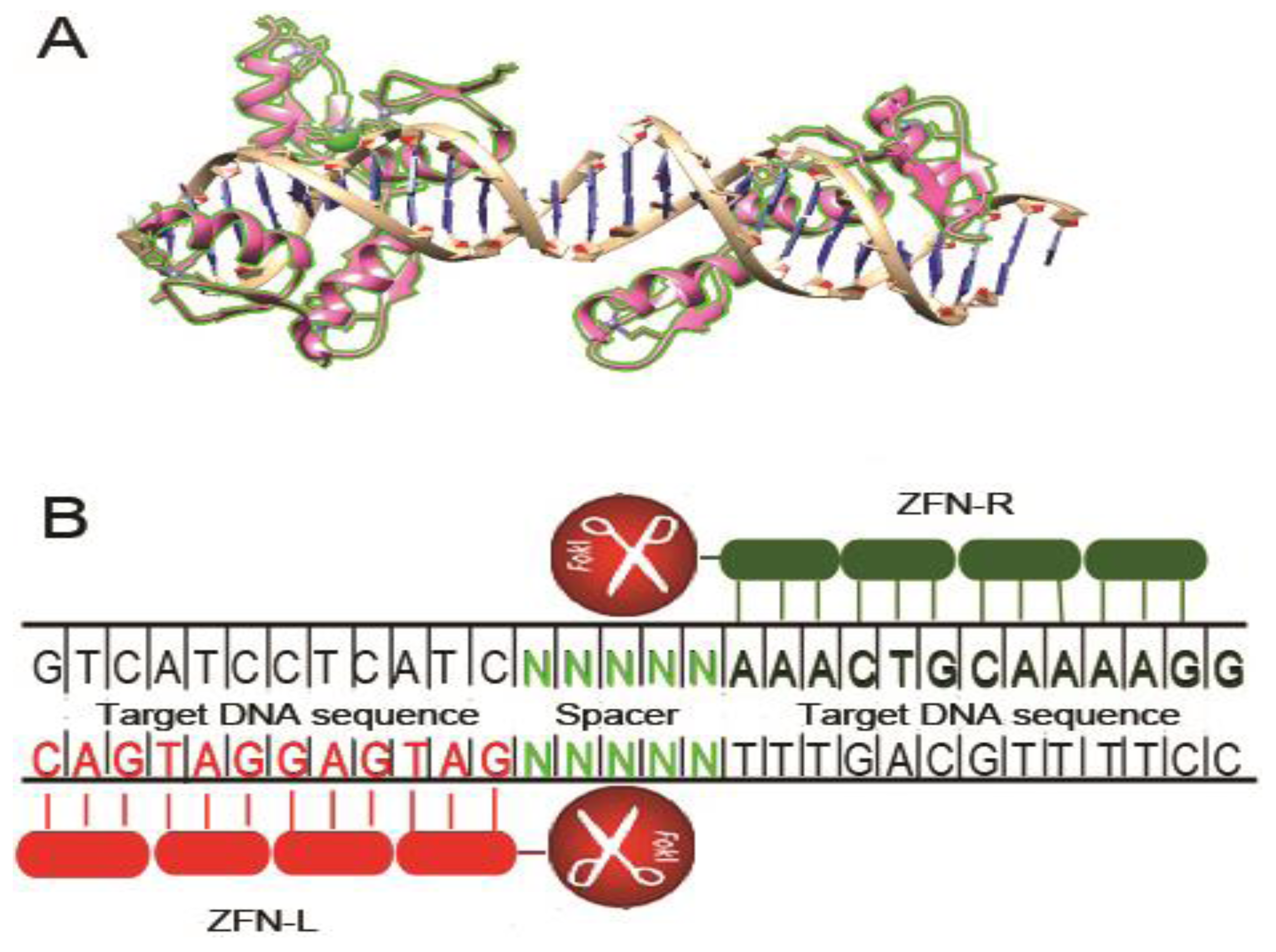 Figure 1

Share & Cite This Article
MDPI and ACS Style
Manjunath, N.; Yi, G.; Dang, Y.; Shankar, P. Newer Gene Editing Technologies toward HIV Gene Therapy. Viruses 2013, 5, 2748-2766.
Related Articles
Comments
[Return to top]