(Bi,Sr) (Fe1−

x

,Mx)O3−δ (M = Co, Ni and Mn) Cathode Materials with Mixed Electro-Ionic Conductivity
Department of Materials Science and Engineering, National Taiwan University, Taipei 106, Taiwan
*
Author to whom correspondence should be addressed.
Academic Editor: Christof Schneider
Received: 20 June 2016 / Revised: 17 October 2016 / Accepted: 24 October 2016 / Published: 14 November 2016
(Bi,Sr)FeO3−δ (BSF) cathode materials doped with either Co, Ni or Mn are synthesized by an ethylene diamine tetra-acetic acid (EDTA)-citrate complexing method, and the effects of the doping level on the mixed electronic-ionic conductivity at various temperatures are studied up to 800 °C. The phase purity and solid solution limit are investigated by X-ray diffraction (XRD). The ionic conductivity is measured by the four-probe direct current (DC) method, the valence state of Fe and Mn by X-ray photoelectron spectroscopy (XPS), and the oxygen non-stoichiometry by differential thermo-gravimetric analysis (TGA). The doped ferrites show interesting electronic conductivity dependent on the testing temperature, implying two conductive mechanisms, either controlled by double exchange at lower temperatures or small polaron (electron-oxygen vacancy) conduction at temperatures greater than 400 °C. The results of Co-doped BSF (S50C20) show the best mixed conductivity among the ferrites, and this is used to assemble cells. The cell with a S50C20 cathode in the region of 600–800 °C is improved by 15% in maximum power density greater than the cell with La0.6Sr0.4Co0.2Fe0.8O3−δ (LSCF) due to the balanced contribution from oxygen ions, vacancies and electrons.
Acknowledgments
The authors like to thank the funding from Ministry of Science and Technology (MOST) in Taiwan by contract No. NSC101-2221-E-090-MY2 and MOST 104-2221-E-002-104. The work on the Cobalt-solubility limit prepared by Yu-Han Chen and re-drawing of several figures by Chieh Chiu is also appreciated.
Author Contributions
Wen-Cheng J. Wei conceived, conducted and supervised the research work; Dan Wang performed the experiments on Mn and Ni-doped system; and Der-Rong Huang conducted the work on Co-doped BSFC system and helped the analysis of the data.
Conflicts of Interest
The authors declare no conflicts of interest. The founding sponsor (MOST) had no role in the design of the study; in the collection, analyses, or interpretation of data; in the writing of the manuscript, and in the decision to publish the results.
Appendix A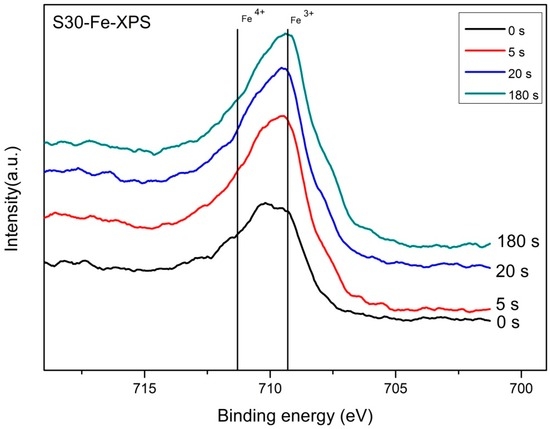 Figure A1. XPS Fe 2p3/2 spectra of the S30 surface been pre-etched by Ar+ for specified period, where 0 s means no Ar+ etching.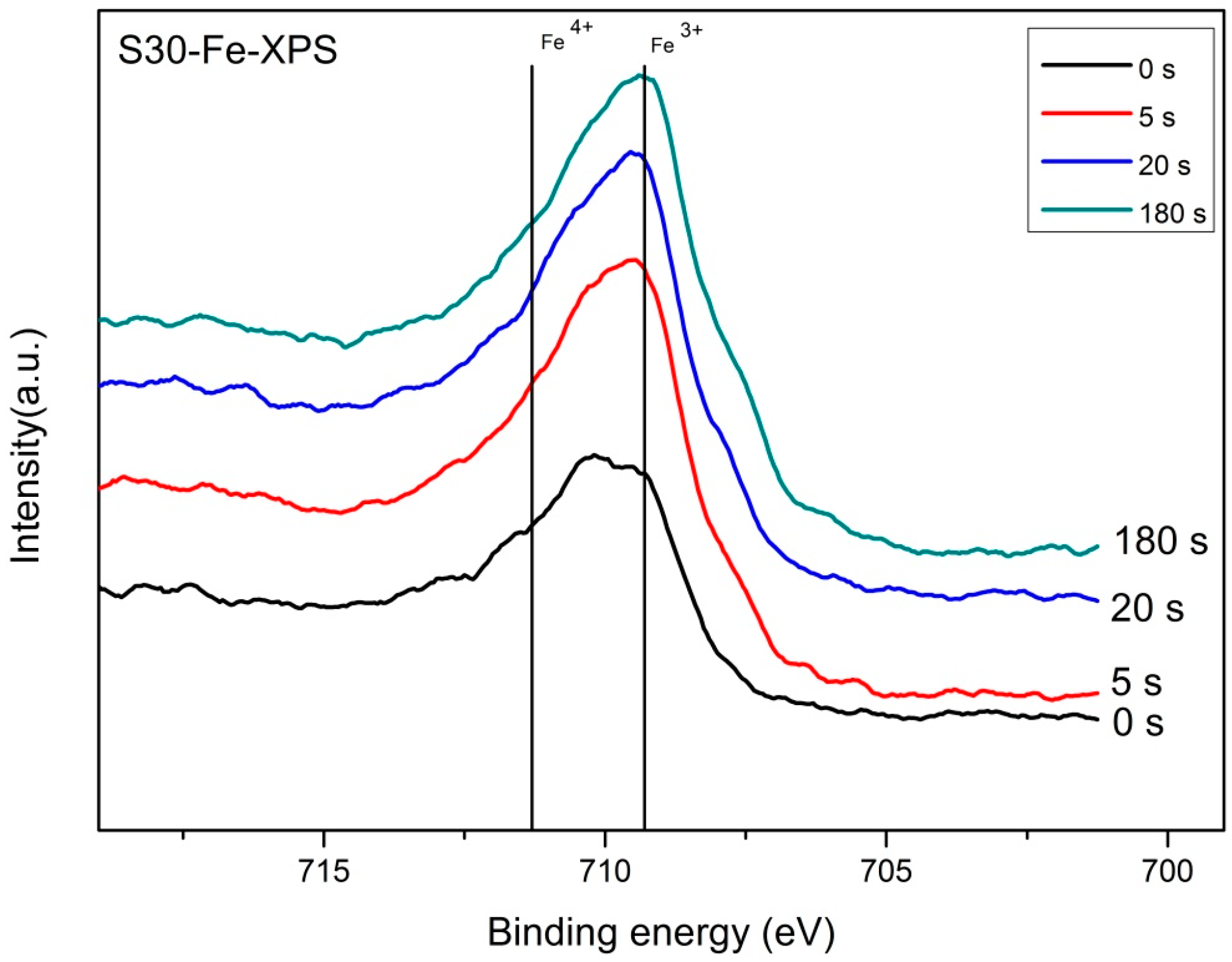 Figure A2. XPS spectra of Fe 2p3/2 of the polished surface of S30 after Ar+ been etched for 0 s, 5 s, 20 s, and 180 s.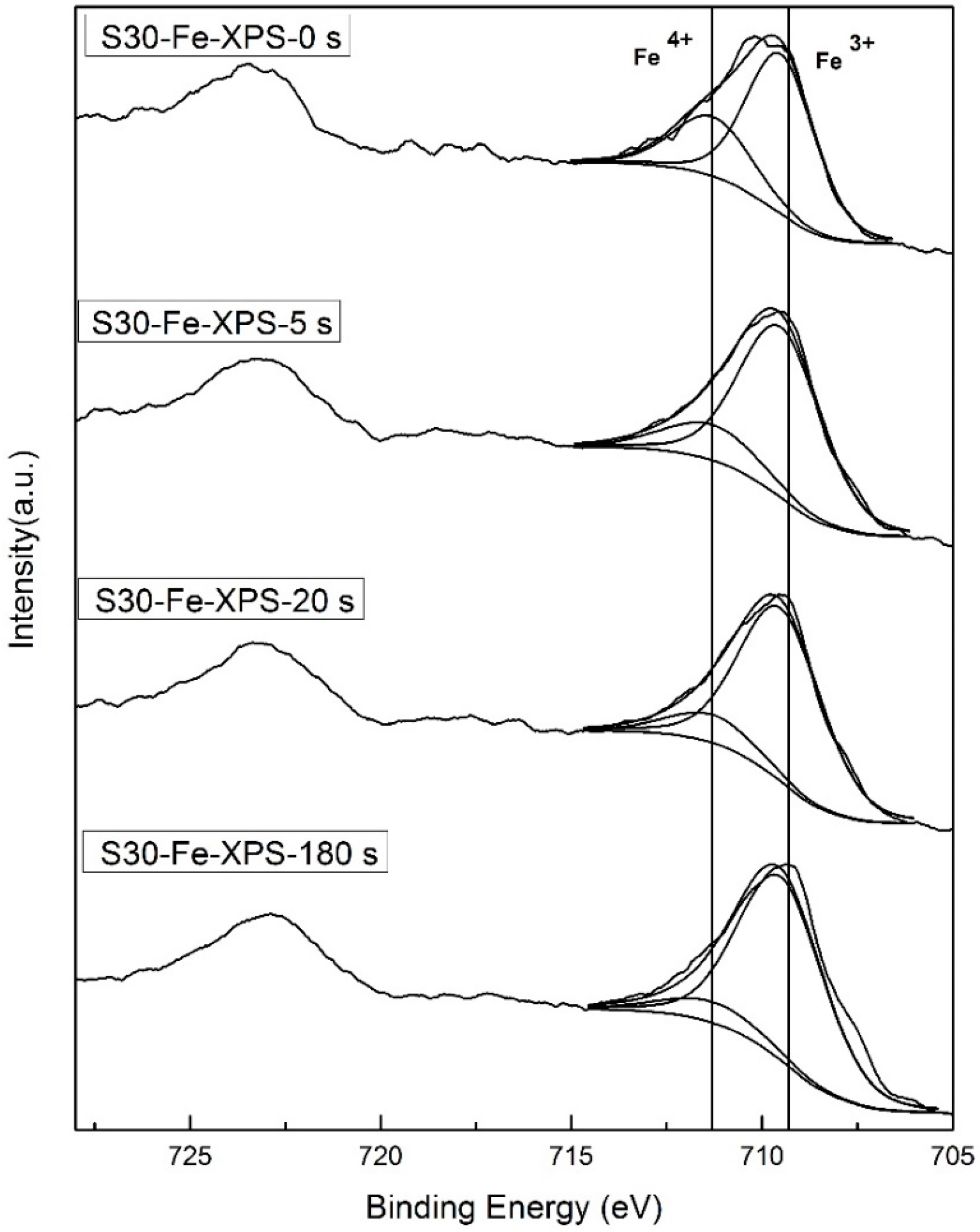 Figure A3. TGA and oxygen deficient (Δδ) curve of: (a) S30; (b) S30C4; and (c) S30M50 measured from room temperature to 800 °C.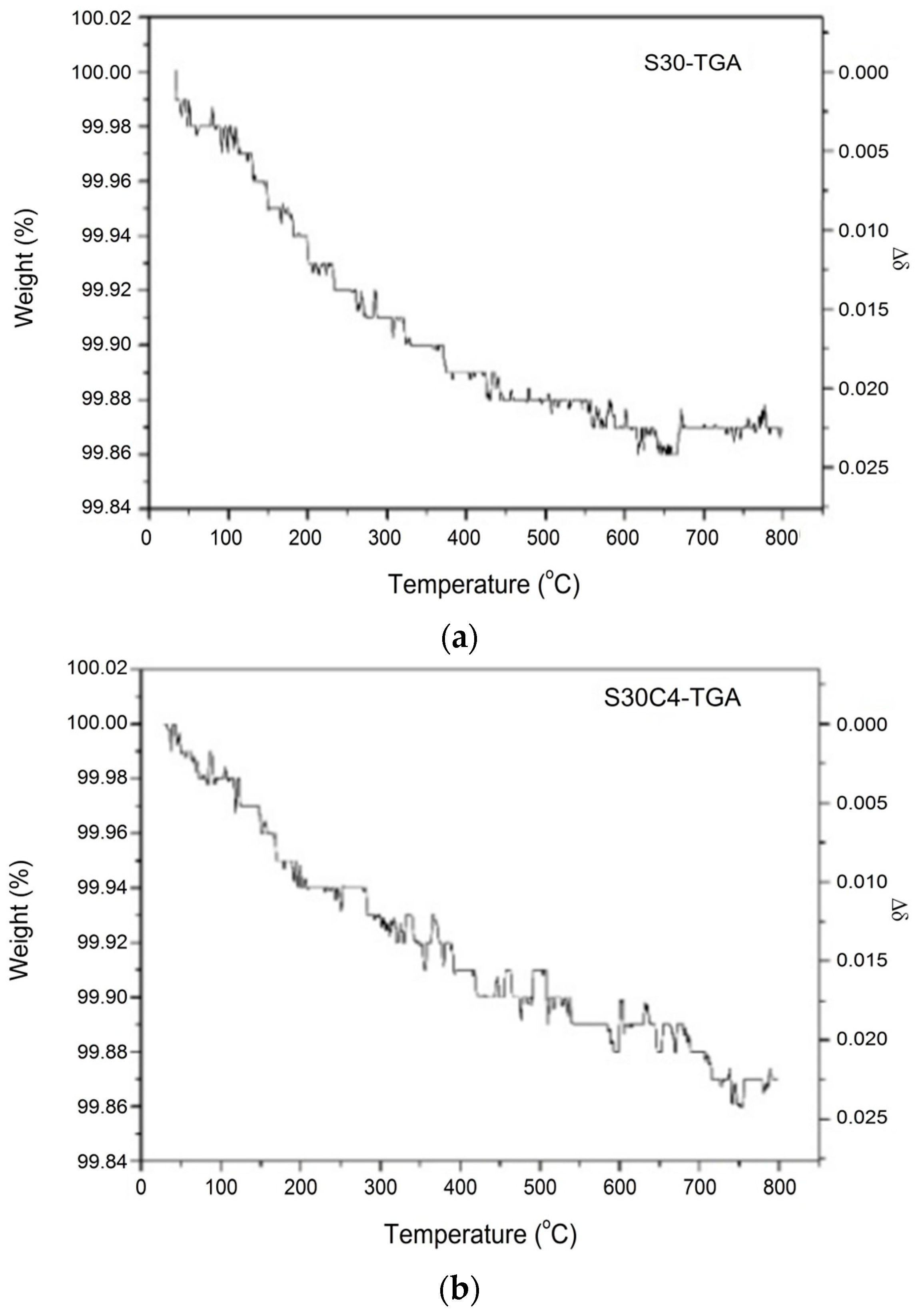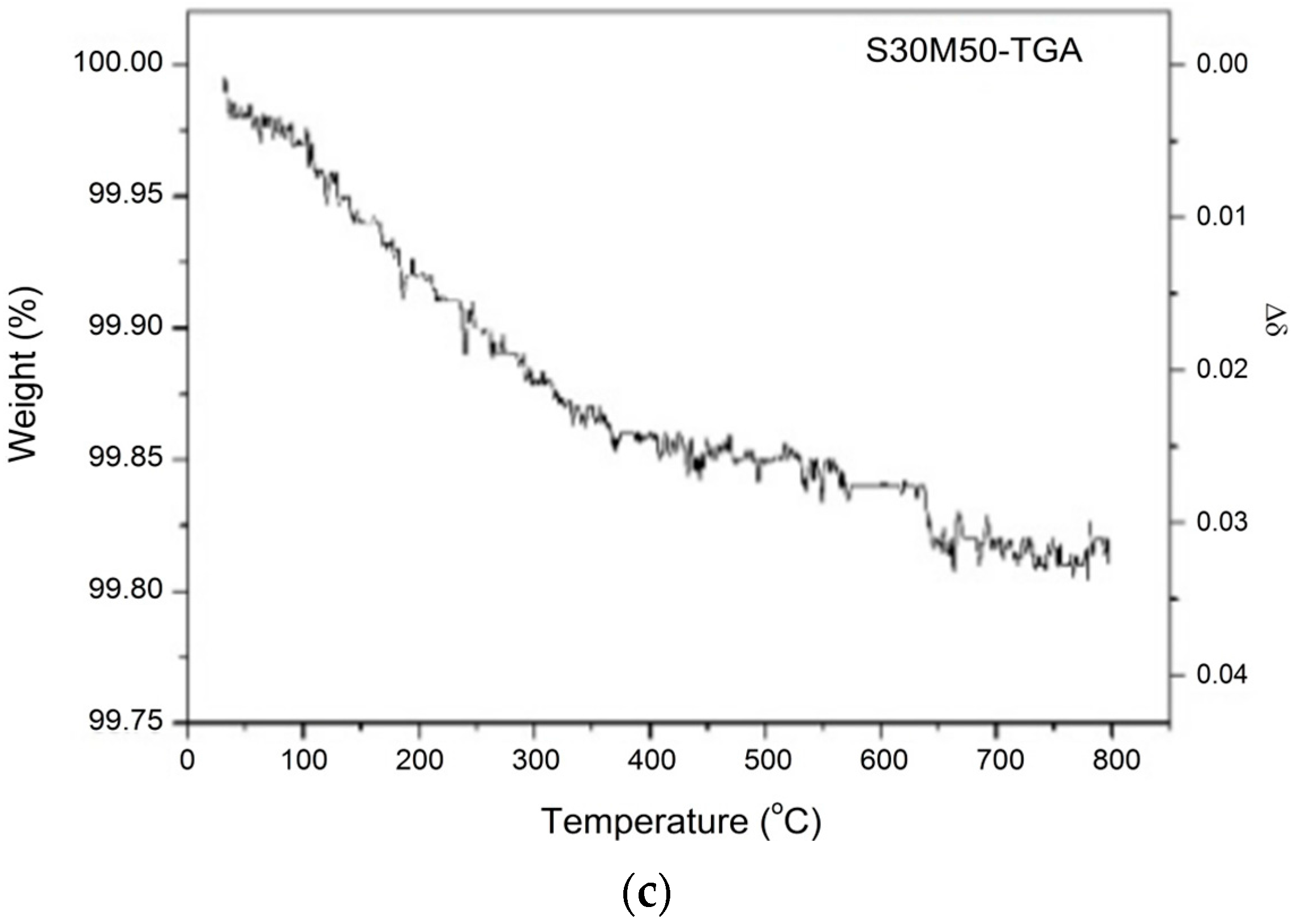 © 2016 by the authors; licensee MDPI, Basel, Switzerland. This article is an open access article distributed under the terms and conditions of the Creative Commons Attribution (CC-BY) license (http://creativecommons.org/licenses/by/4.0/).