Electrochemical Investigation of the Corrosion of Different Microstructural Phases of X65 Pipeline Steel under Saturated Carbon Dioxide Conditions
*
Author to whom correspondence should be addressed.
School of Materials, the University of Manchester, Manchester M13 9PL, UK
Academic Editor: Richard Thackray
Received: 5 December 2014 / Accepted: 6 May 2015 / Published: 14 May 2015
(This article belongs to the Special Issue
Steels
)
Abstract
The aim of this research was to investigate the influence of metallurgy on the corrosion behaviour of separate weld zone (WZ) and parent plate (PP) regions of X65 pipeline steel in a solution of deionised water saturated with CO
2
, at two different temperatures (55 °C and 80 °C) and at initial pH~4.0. In addition, a non-electrochemical immersion experiment was also performed at 80 °C in CO
2
, on a sample portion of X65 pipeline containing part of a weld section, together with adjacent heat affected zones (HAZ) and parent material. Electrochemical impedance spectroscopy (EIS) was used to evaluate the corrosion behaviour of the separate weld and parent plate samples. This study seeks to understand the significance of the different microstructures within the different zones of the welded X65 pipe in CO
2
environments on corrosion performance; with particular attention given to the formation of surface scales; and their composition/significance. The results obtained from grazing incidence X-ray diffraction (GIXRD) measurements suggest that, post immersion, the parent plate substrate is scale free, with only features arising from ferrite (α-Fe) and cementite (Fe
3
C) apparent. In contrast, at 80 °C, GIXRD from the weld zone substrate, and weld zone/heat affected zone of the non-electrochemical sample indicates the presence of siderite (FeCO
3
) and chukanovite (Fe
2
CO
3
(OH)
2
) phases. Scanning Electron Microscopy (SEM) on this surface confirmed the presence of characteristic discrete cube-shaped crystallites of siderite together with plate-like clusters of chukanovite.
View Full-Text
►

▼

Figures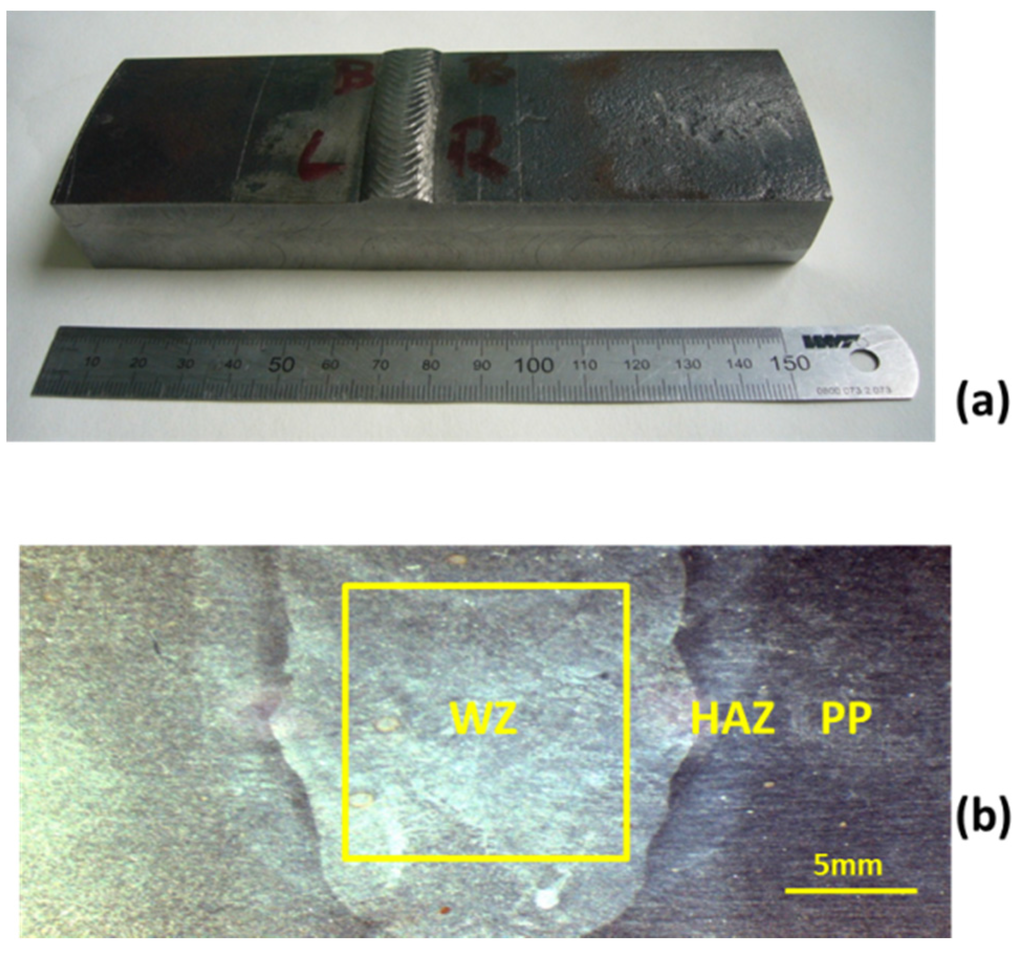 Figure 1
This is an open access article distributed under the
Creative Commons Attribution License
which permits unrestricted use, distribution, and reproduction in any medium, provided the original work is properly cited (CC BY 4.0).

Share & Cite This Article
MDPI and ACS Style
Yang, Y.; Akid, R. Electrochemical Investigation of the Corrosion of Different Microstructural Phases of X65 Pipeline Steel under Saturated Carbon Dioxide Conditions. Materials 2015, 8, 2635-2649.
Related Articles
Comments
[Return to top]