A Highly Flexible Supercapacitor Based on MnO2/RGO Nanosheets and Bacterial Cellulose-Filled Gel Electrolyte
1
Centre of Polymer Systems, Tomas Bata University in Zlin, Tř. T. Bati 5678, 76001 Zlin, Czech Republic
2
Key Laboratory for Ultrafine Materials of Ministry of Education, School of Materials Science and Engineering, East China University of Science and Technology, Shanghai 200237, China
*
Author to whom correspondence should be addressed.
Received: 4 October 2017 / Revised: 20 October 2017 / Accepted: 28 October 2017 / Published: 30 October 2017
Abstract
The flexible supercapacitors (SCs) of the conventional sandwich-type structure have poor flexibility due to the large thickness of the final entire device. Herein, we have fabricated a highly flexible asymmetric SC using manganese dioxide (MnO
2
) and reduced graphene oxide (RGO) nanosheet-piled hydrogel films and a novel bacterial cellulose (BC)-filled polyacrylic acid sodium salt-Na
2
SO
4
(BC/PAAS-Na
2
SO
4
) neutral gel electrolyte. Apart from being environmentally friendly, this BC/PAAS-Na
2
SO
4
gel electrolyte has high viscosity and a sticky property, which enables it to combine two electrodes together. Meanwhile, the intertangling of the filled BC in the gel electrolyte hinders the decrease of the viscosity with temperature, and forms a separator to prevent the two electrodes from short-circuiting. Using these materials, the total thickness of the fabricated device does not exceed 120 μm. This SC device demonstrates high flexibility, where bending and even rolling have no obvious effect on the electrochemical performance. In addition, owing to the asymmetric configuration, the cell voltage of this flexible SC has been extended to 1.8 V, and the energy density can reach up to 11.7 Wh kg
−1
at the power density of 441 W kg
−1
. This SC also exhibits a good cycling stability, with a capacitance retention of 85.5% over 5000 cycles.
View Full-Text
►

▼

Figures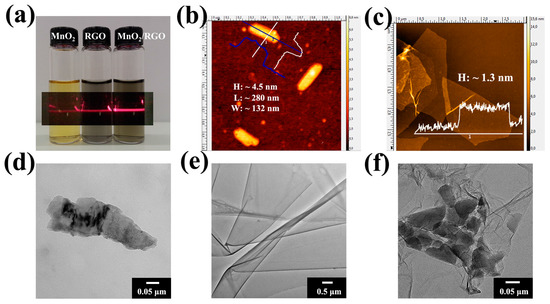 Figure 1
This is an open access article distributed under the
Creative Commons Attribution License
which permits unrestricted use, distribution, and reproduction in any medium, provided the original work is properly cited (CC BY 4.0).

Share & Cite This Article
MDPI and ACS Style
Fei, H.; Saha, N.; Kazantseva, N.; Moucka, R.; Cheng, Q.; Saha, P. A Highly Flexible Supercapacitor Based on MnO2/RGO Nanosheets and Bacterial Cellulose-Filled Gel Electrolyte. Materials 2017, 10, 1251.
Note that from the first issue of 2016, MDPI journals use article numbers instead of page numbers. See further details here.
Related Articles
Comments
[Return to top]