Marginal Agricultural Land Low-Input Systems for Biomass Production
1
Biobased Products and Energy Crops, Institute of Crop Science, University of Hohenheim, Fruwirthstr. 23, 70599 Stuttgart, Germany
2
Team Earth Informatics, Wageningen Environmental Research, P.O. Box 47, 6700 AA Wageningen, The Netherlands
3
College of Bioscience and Biotechnology, Hunan Agricultural University, Changsha 410128, Hunan, China
4
International Soil Reference and Information Centre, P.O. Box 353, 6700 AJ Wageningen, The Netherlands
5
Alimentazione e Ambiente, Di3A—Dipartimento di Agricoltura, University of Catania, 95123 Catania, Italy
6
Institute of Bioenergy Crops and Sugar Beet NAAS, 03141 Kyiv, Ukraine
7
Center for Renewable Energy Sources, Biomass Department, 19009 Pikermi Attikis, Greece
8
Dept. of Agricultural and Food Sciences (DISTAL), Alma Mater Studiorum—University of Bologna, 40126 Bologna, Italy
9
Latvian State Forest Research Institute SILAVA, 2169 Salaspils, Latvia
10
Environment and Agronomy Division, French National Institute for Agricultural Research, 78850 Thiverval-Grignon, France
11
Centro de Investigaciones Energeticas, Medioambientales y Tecnologicas-CIEMAT, 28040 Madrid, Spain
12
International Institute for Applied Systems Analysis, A-2361 Laxenburg, Austria
13
Laboratory of Plant Breeding, Wageningen University & Research, P.O. Box 9101, 6700 HB Wageningen, The Netherlands
14
Wageningen Plant Research, Plant Breeding, 6708 PB Wageningen, The Netherlands
15
Wageningen Food & Biobased Research, Wageningen University and Research Centre, P.O. Box 17, 6700 AA Wageningen, The Netherlands
16
Faculdade de Ciências e Tecnologia, Universidade Nova de Lisboa, 2829-516 Caparica, Portugal
17
Department of Crop Science, Agricultural University of Athens, 118 55 Athens, Greece
*
Author to whom correspondence should be addressed.
Received: 9 July 2019 / Revised: 26 July 2019 / Accepted: 9 August 2019 / Published: 14 August 2019
Abstract
This study deals with approaches for a social-ecological friendly European bioeconomy based on biomass from industrial crops cultivated on marginal agricultural land. The selected crops to be investigated are: Biomass sorghum, camelina, cardoon, castor, crambe, Ethiopian mustard, giant reed, hemp, lupin, miscanthus, pennycress, poplar, reed canary grass, safflower, Siberian elm, switchgrass, tall wheatgrass, wild sugarcane, and willow. The research question focused on the overall crop growth suitability under low-input management. The study assessed: (i) How the growth suitability of industrial crops can be defined under the given natural constraints of European marginal agricultural lands; and (ii) which agricultural practices are required for marginal agricultural land low-input systems (MALLIS). For the growth-suitability analysis, available thresholds and growth requirements of the selected industrial crops were defined. The marginal agricultural land was categorized according to the agro-ecological zone (AEZ) concept in combination with the marginality constraints, so-called 'marginal agro-ecological zones' (M-AEZ). It was found that both large marginal agricultural areas and numerous agricultural practices are available for industrial crop cultivation on European marginal agricultural lands. These results help to further describe the suitability of industrial crops for the development of social-ecologically friendly MALLIS in Europe.
View Full-Text
►

▼

Figures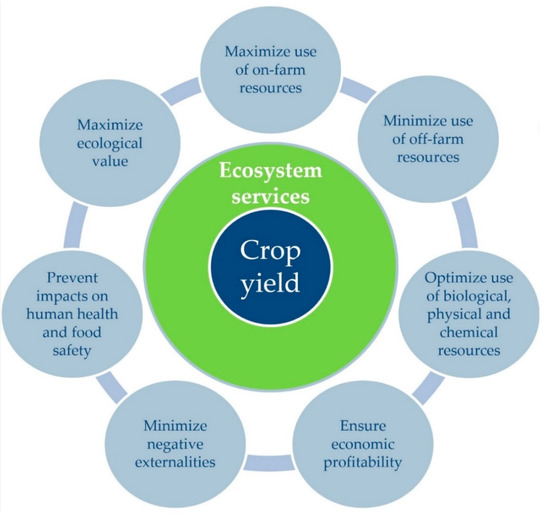 Figure 1
This is an open access article distributed under the
Creative Commons Attribution License
which permits unrestricted use, distribution, and reproduction in any medium, provided the original work is properly cited (CC BY 4.0).

Share & Cite This Article
MDPI and ACS Style
Von Cossel, M.; Lewandowski, I.; Elbersen, B.; Staritsky, I.; Van Eupen, M.; Iqbal, Y.; Mantel, S.; Scordia, D.; Testa, G.; Cosentino, S.L.; Maliarenko, O.; Eleftheriadis, I.; Zanetti, F.; Monti, A.; Lazdina, D.; Neimane, S.; Lamy, I.; Ciadamidaro, L.; Sanz, M.; Esteban Carrasco, J.; Ciria, P.; McCallum, I.; Trindade, L.M.; Van Loo, E.N.; Elbersen, W.; Fernando, A.L.; Papazoglou, E.G.; Alexopoulou, E. Marginal Agricultural Land Low-Input Systems for Biomass Production. Energies 2019, 12, 3123.
Note that from the first issue of 2016, MDPI journals use article numbers instead of page numbers. See further details here.
Related Articles
Comments
[Return to top]