Nature, Nurture and Evolution of Intra-Species Variation in Mosquito Arbovirus Transmission Competence
Florida Medical Entomology Laboratory, University of Florida, IFAS, 200 9th St. SE, Vero Beach, FL 32962, USA
Received: 10 December 2012 / Revised: 29 December 2012 / Accepted: 9 January 2013 / Published: 11 January 2013
Abstract
Mosquitoes vary in their competence or ability to transmit arthropod-borne viruses (arboviruses). Many arboviruses cause disease in humans and animals. Identifying the environmental and genetic causes of variation in mosquito competence for arboviruses is one of the great challenges in public health. Progress identifying genetic (nature) and environmental (nurture) factors influencing mosquito competence for arboviruses is reviewed. There is great complexity in the various traits that comprise mosquito competence. The complex interactions between environmental and genetic factors controlling these traits and the factors shaping variation in Nature are largely unknown. The norms of reaction of specific genes influencing competence, their distributions in natural populations and the effects of genetic polymorphism on phenotypic variation need to be determined. Mechanisms influencing competence are not likely due to natural selection because of the direct effects of the arbovirus on mosquito fitness. More likely the traits for mosquito competence for arboviruses are the effects of adaptations for other functions of these competence mechanisms. Determining these other functions is essential to understand the evolution and distributions of competence for arboviruses. This information is needed to assess risk from mosquito-borne disease, predict new mosquito-arbovirus systems, and provide novel strategies to mitigate mosquito-borne arbovirus transmission.
View Full-Text
►

▼

Figures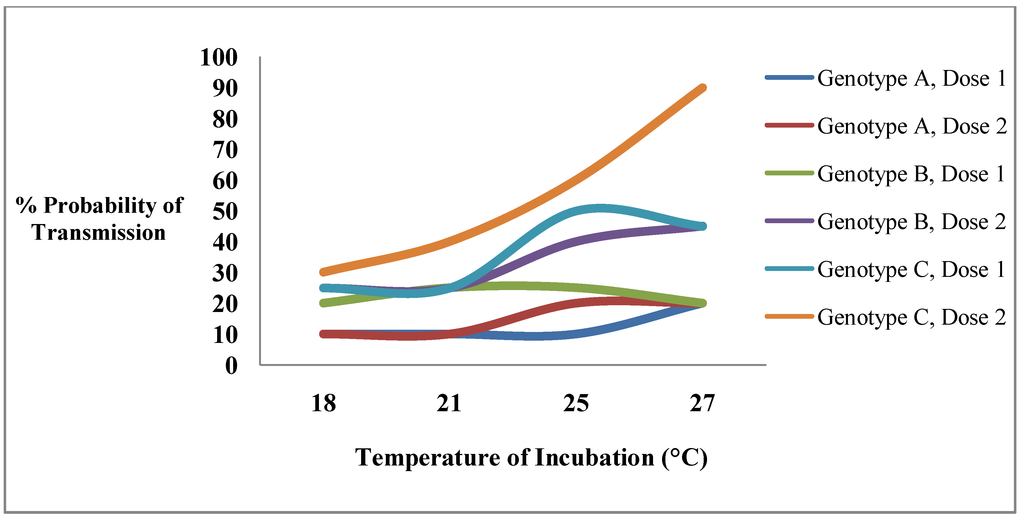 Figure 1

Share & Cite This Article
MDPI and ACS Style
Tabachnick, W.J. Nature, Nurture and Evolution of Intra-Species Variation in Mosquito Arbovirus Transmission Competence. Int. J. Environ. Res. Public Health 2013, 10, 249-277.
Related Articles
Comments
[Return to top]