Open Access This article is
freely available
re-usable
Commentary
Odontonutraceuticals: Pleiotropic Phytotherapeutic Agents for Oral Health
1
Dipartimento di Scienze Biomediche, Chirurgiche ed Odontoiatriche, UniversitàdegliStudi di Milano, Milan 20142, Italy
2
Dipartimento di ScienzeAgrarie e Ambientali, Università degli Studi di Milano, Milan 20133, Italy
*
Authors to whom correspondence should be addressed.
Academic Editors: Jean Jacques Vanden Eynde and Annie Mayence
Received: 12 June 2015 / Accepted: 22 February 2016 / Published: 25 February 2016
Abstract
:
This brief commentary aims to focus on the urgency of further clinical research on phytotherapy in dentistry, and, noteworthy, to propose, for the first time, to the best of our knowledge, the term "odontonutraceuticals" to identify those phytochemicals relevant for the prevention and the treatment of oral diseases. A valuable impact is expected on nutritional, dental and biomedical sciences, suggesting the use of the suffix "odonto-" to define a specific field of nutraceutical research.
Keywords:
nutrition; food sciences; herbal medicine; drug delivery; phytochemicals; transmucosal absorption; multi-targeted activity
Conflicts of Interest
The authors declare no conflict of interest.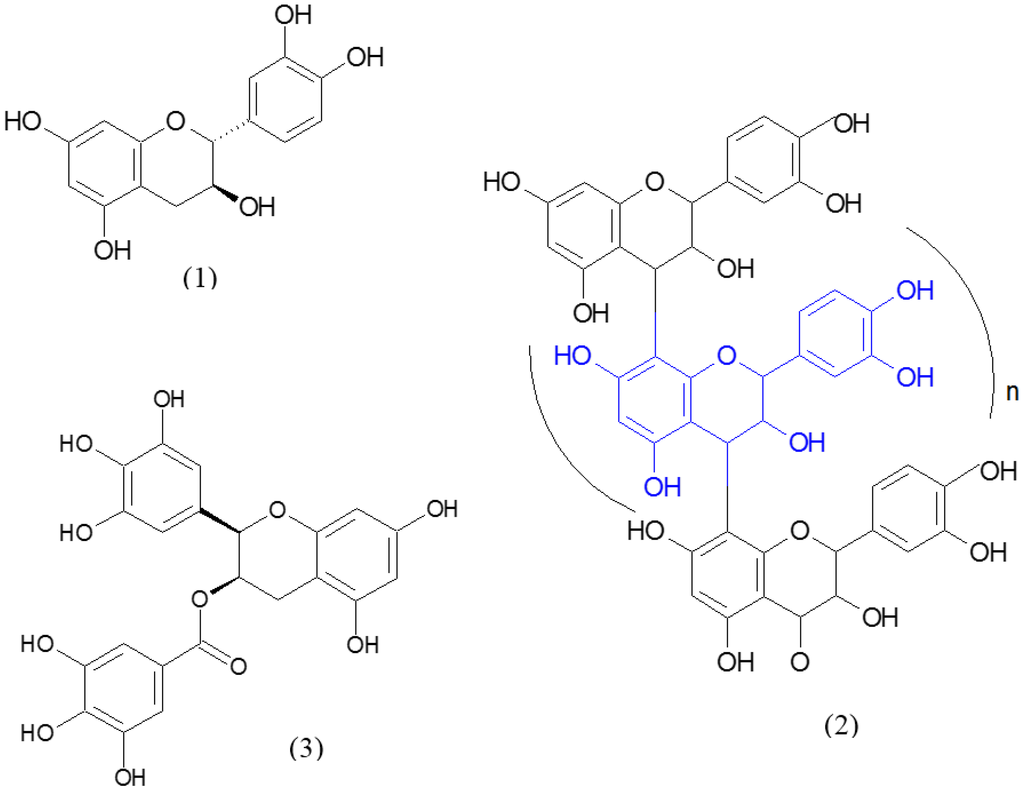 Figure 1. Polyphenols relevant for oral health: (1) (+)-catechin and (2) epigallocatechin-3-gallate are flavan-3-ols, a group of flavonoids, whereas (3) proanthocyanidins arise from the oligomerization or polymerization of flavan-3-ol units.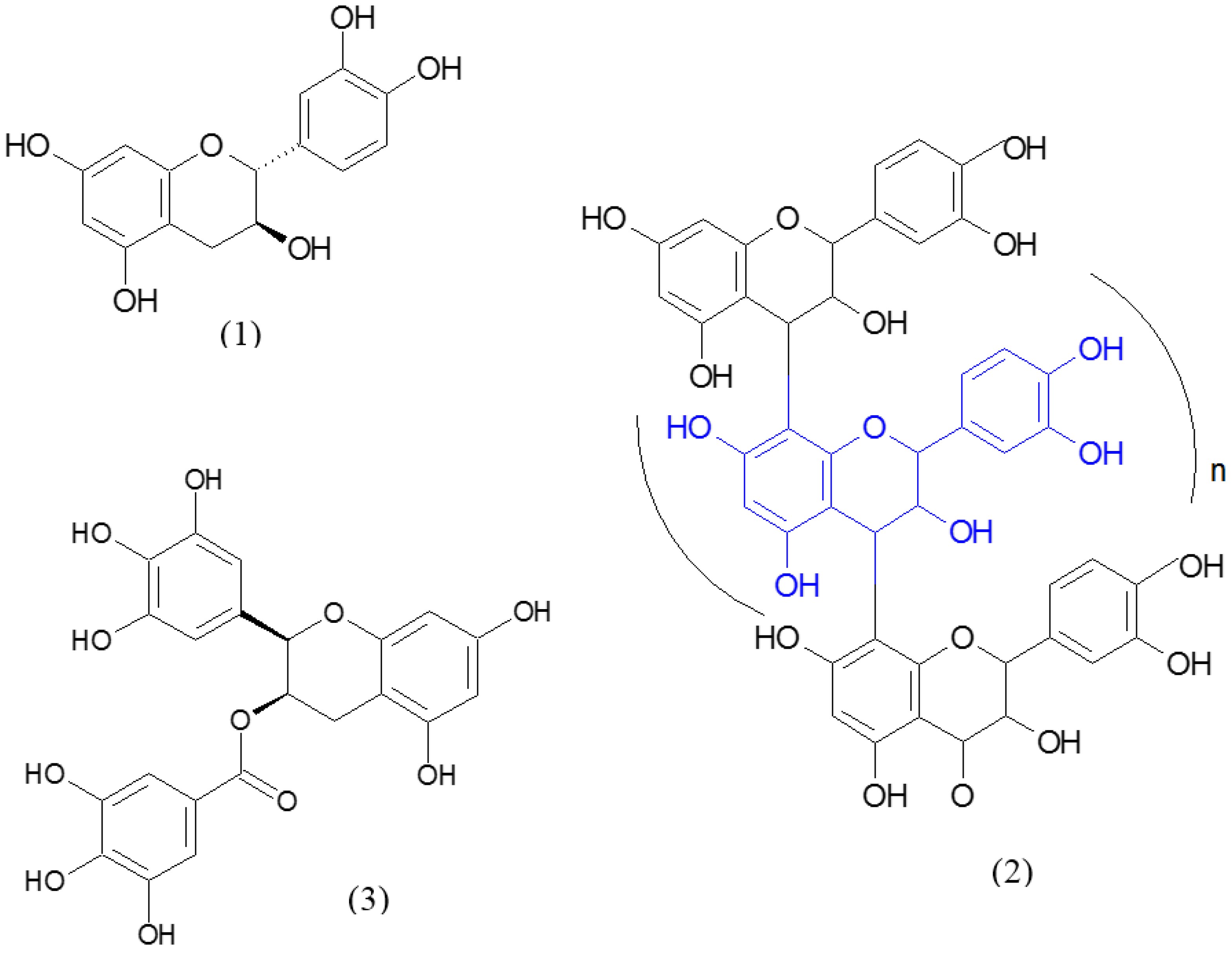 © 2016 by the authors. Licensee MDPI, Basel, Switzerland. This article is an open access article distributed under the terms and conditions of the Creative Commons by Attribution (CC-BY) license ( http://creativecommons.org/licenses/by/4.0/).