Drug Repurposing for Schistosomiasis: Combinations of Drugs or Biomolecules
1
UCBIO/REQUIMTE, Laboratory of Pharmacology, Department of Drug Sciences, Faculty of Pharmacy, University of Porto, Rua de Jorge Viterbo, 228, 4050-313 Porto, Portugal
2
Center for the Study of Animal Science, ICETA, University of Porto, Praça Gomes Teixeira, Apartado 55142, 4031-401 Porto, Portugal
3
Department of Molecular Pathology and Immunology, Institute of Biomedical Sciences Abel Salazar (ICBAS), University of Porto, Rua de Jorge Viterbo Ferreira 228, 4050-313 Porto, Portugal
4
Department of Microbiology, Immunology & Tropical Medicine, and Research Center for Neglected Diseases of Poverty, School of Medicine & Health Sciences, George Washington University, Washington, DC 20037, USA
5
Institute of Molecular Pathology and Immunology of the University of Porto (IPATIMUP), Rua Júlio Amaral de Carvalho, 45, 4200-135 Porto, Portugal
6
Institute of Investigation and Innovation in Health (i3s), Rua Alfredo Allen, 4200-135 Porto, Portugal
7
Department of Infectious Diseases, INSA-National Health Institute Dr. Ricardo Jorge, Rua Alexandre Herculano 321, 4000-055 Porto, Portugal
*
Author to whom correspondence should be addressed.
Received: 25 October 2017 / Revised: 19 January 2018 / Accepted: 31 January 2018 / Published: 5 February 2018
Abstract
Schistosomiasis is a major neglected tropical disease. Control of schistosomiasis currently relies on a single drug, praziquantel, and despite its efficacy against the all schistosome species that parasitize humans, it displays some problematic drawbacks and alone is ineffective in counteracting adverse pathologies associated with infection. Moreover, due to the development of the potential emergence of PZQ-resistant strains, the search for additional or alternative antischistosomal drugs have become a public health priority. The current drug discovery for schistosomiasis has been slow and uninspiring. By contrast, repurposing of existing approved drugs may offer a safe, rapid and cost-effective alternative. Combined treatment with PZQ and other drugs with different mode of action, i.e., antimalarials, shows promise results. In addition, a combination of anthelminthic drugs with antioxidant might be advantageous for modulating oxidative processes associated with schistosomiasis. Herein, we review studies dealing with combination therapies that involve PZQ and other anthelminthic drugs and/or antioxidant agents in treatment of schistosomiasis. Whereas PZQ combined with antioxidant agents might or might not interfere with anthelminthic efficacy, combinations may nonetheless ameliorate tissue damage and infection-associated complications. In fact, alone or combine with other drugs, antioxidants might be a valuable adjuvant to reduce morbidity and mortality of schistosomiasis. Therefore, attempting new combinations of anthelmintic drugs with other biomolecules such as antioxidants provides new avenues for discovery of alternatives to PZQ.
View Full-Text
►

▼

Figures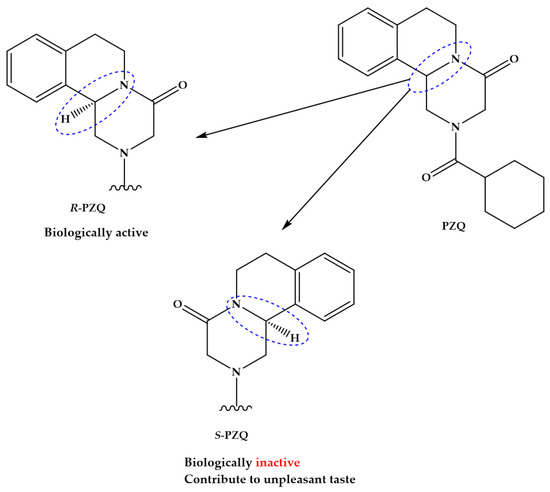 Figure 1
This is an open access article distributed under the
Creative Commons Attribution License
which permits unrestricted use, distribution, and reproduction in any medium, provided the original work is properly cited (CC BY 4.0).

Share & Cite This Article
MDPI and ACS Style
Gouveia, M.J.; Brindley, P.J.; Gärtner, F.; Costa, J.M.C.; Vale, N. Drug Repurposing for Schistosomiasis: Combinations of Drugs or Biomolecules. Pharmaceuticals 2018, 11, 15.
Note that from the first issue of 2016, MDPI journals use article numbers instead of page numbers. See further details here.
Related Articles
Comments
[Return to top]