Non-Cryogenic Structure and Dynamics of HIV-1 Integrase Catalytic Core Domain by X-ray Free-Electron Lasers
1
Structural Biochemistry & Molecular Biophysics Laboratory, Department of Biochemistry, College of Life Science & Biotechnology, Yonsei University, Seoul 03722, Korea
2
Complex Systems Division, Beijing Computational Science Research Center, Beijing 100193, China
3
Department of Engineering Physics, Tsinghua University, Beijing 100084, China
4
Pohang Accelerator Laboratory, Pohang 37673, Korea
*
Authors to whom correspondence should be addressed.
†
These authors contributed equally.
Received: 25 March 2019 / Revised: 17 April 2019 / Accepted: 19 April 2019 / Published: 20 April 2019
Abstract
HIV-1 integrase (HIV-1 IN) is an enzyme produced by the HIV-1 virus that integrates genetic material of the virus into the DNA of infected human cells. HIV-1 IN acts as a key component of the Retroviral Pre-Integration Complex (PIC). Protein dynamics could play an important role during the catalysis of HIV-1 IN; however, this process has not yet been fully elucidated. X-ray free electron laser (XFEL) together with nuclear magnetic resonance (NMR) could provide information regarding the dynamics during this catalysis reaction. Here, we report the non-cryogenic crystal structure of HIV-1 IN catalytic core domain at 2.5 Å using microcrystals in XFELs. Compared to the cryogenic structure at 2.1 Å using conventional synchrotron crystallography, there was a good agreement between the two structures, except for a catalytic triad formed by Asp64, Asp116, and Glu152 (DDE) and the lens epithelium-derived growth factor binding sites. The helix III region of the 140–153 residues near the active site and the DDE triad show a higher dynamic profile in the non-cryogenic structure, which is comparable to dynamics data obtained from NMR spectroscopy in solution state.
View Full-Text
►

▼

Figures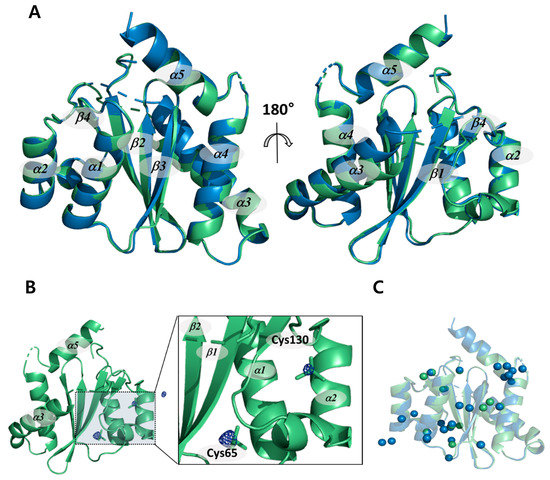 Figure 1
This is an open access article distributed under the
Creative Commons Attribution License
which permits unrestricted use, distribution, and reproduction in any medium, provided the original work is properly cited (CC BY 4.0).

Share & Cite This Article
MDPI and ACS Style
Park, J.-H.; Yun, J.-H.; Shi, Y.; Han, J.; Li, X.; Jin, Z.; Kim, T.; Park, J.; Park, S.; Liu, H.; Lee, W. Non-Cryogenic Structure and Dynamics of HIV-1 Integrase Catalytic Core Domain by X-ray Free-Electron Lasers. Int. J. Mol. Sci. 2019, 20, 1943.
Note that from the first issue of 2016, MDPI journals use article numbers instead of page numbers. See further details here.
Related Articles
Comments
[Return to top]