Differential Immunomodulatory Effect of Graphene Oxide and Vanillin-Functionalized Graphene Oxide Nanoparticles in Human Acute Monocytic Leukemia Cell Line (THP-1)
Department of Stem Cell and Regenerative Biotechnology, Konkuk University, Seoul 05029, Korea
*
Authors to whom correspondence should be addressed.
Received: 29 November 2018 / Revised: 22 December 2018 / Accepted: 24 December 2018 / Published: 10 January 2019
Full-Text
|
PDF
[2773 KB, uploaded 10 January 2019]
|
|

Review Reports
Abstract
Graphene and its derivatives are emerging as attractive materials for biomedical applications, including antibacterial, gene delivery, contrast imaging, and anticancer therapy applications. It is of fundamental importance to study the cytotoxicity and biocompatibility of these materials as well as how they interact with the immune system. The present study was conducted to assess the immunotoxicity of graphene oxide (GO) and vanillin-functionalized GO (V-rGO) on THP-1 cells, a human acute monocytic leukemia cell line. The synthesized GO and V-rGO were characterized by using various analytical techniques. Various concentrations of GO and V-rGO showed toxic effects on THP-1 cells such as the loss of cell viability and proliferation in a dose-dependent manner. Cytotoxicity was further demonstrated as an increased level of lactate dehydrogenase (LDH), loss of mitochondrial membrane potential (MMP), decreased level of ATP content, and cell death. Increased levels of reactive oxygen species (ROS) and lipid peroxidation caused redox imbalance in THP-1 cells, leading to increased levels of malondialdehyde (MDA) and decreased levels of anti-oxidants such as glutathione (GSH), glutathione peroxidase (GPX), super oxide dismutase (SOD), and catalase (CAT). Increased generation of ROS and reduced MMP with simultaneous increases in the expression of pro-apoptotic genes and downregulation of anti-apoptotic genes suggest that the mitochondria-mediated pathway is involved in GO and V-rGO-induced apoptosis. Apoptosis was induced consistently with the significant DNA damage caused by increased levels of 8-oxo-dG and upregulation of various key DNA-regulating genes in THP-1 cells, indicating that GO and V-rGO induce cell death through oxidative stress. As a result of these events, GO and V-rGO stimulated the secretion of various cytokines and chemokines, indicating that the graphene materials induced potent inflammatory responses to THP-1 cells. The harshness of V-rGO in all assays tested occurred because of better charge transfer, various carbon to oxygen ratios, and chemical compositions in the rGO. Overall, these findings suggest that it is essential to better understand the parameters governing GO and functionalized GO in immunotoxicity and inflammation. Rational design of safe GO-based formulations for various applications, including nanomedicine, may result in the development of risk management methods for people exposed to graphene and graphene family materials, as these nanoparticles can be used as delivery agents in various biomedical applications.
View Full-Text
►

▼

Figures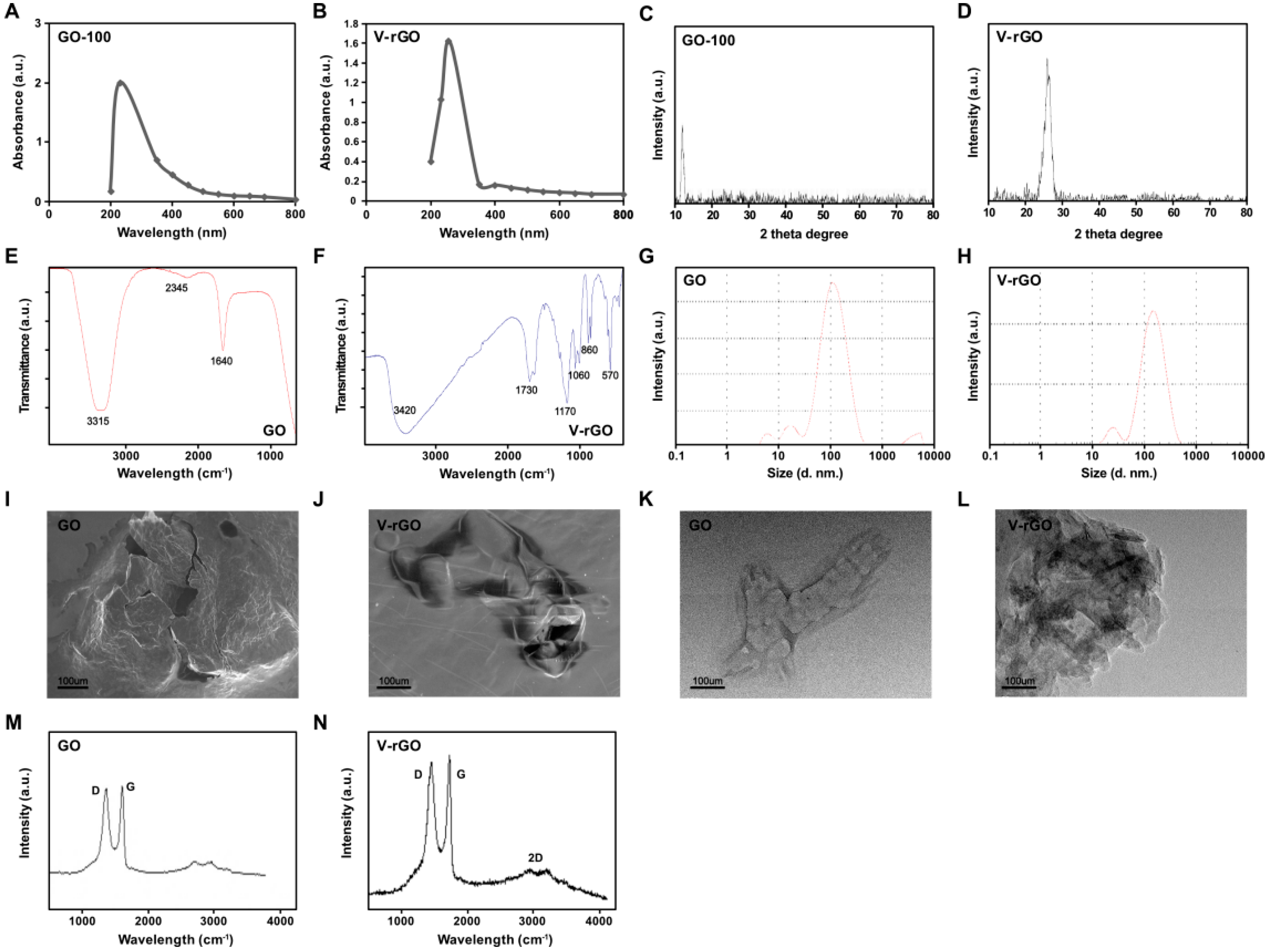 Figure 1
This is an open access article distributed under the
Creative Commons Attribution License
which permits unrestricted use, distribution, and reproduction in any medium, provided the original work is properly cited (CC BY 4.0).

Share & Cite This Article
MDPI and ACS Style
Gurunathan, S.; Kang, M.-H.; Jeyaraj, M.; Kim, J.-H. Differential Immunomodulatory Effect of Graphene Oxide and Vanillin-Functionalized Graphene Oxide Nanoparticles in Human Acute Monocytic Leukemia Cell Line (THP-1). Int. J. Mol. Sci. 2019, 20, 247.
Note that from the first issue of 2016, MDPI journals use article numbers instead of page numbers. See further details here.
Related Articles
Comments
[Return to top]