Epileptic Encephalopathy In A Patient With A Novel Variant In The Kv7.2 S2 Transmembrane Segment: Clinical, Genetic, and Functional Features
1
Department of Medicine and Health Science "V. Tiberio", University of Molise, 86100 Campobasso, Italy
2
Department of Science and Technology (DST), University of Sannio, 82100 Benevento, Italy
3
Department of Neuroscience, University of Naples "Federico II", 80131 Naples, Italy
4
Department of Radiology, Cincinnati Children's Hospital Medical Center, University of Cincinnati, Cincinnati, OH 45229, USA
5
Department of Neurology, Neuroscience and Molecular and Human Genetics, Baylor College of Medicine, Houston, TX 77030, USA
6
Division of Neurology, Dept. of Pediatrics, Cincinnati Children's Hospital Medical Center, University of Cincinnati, Cincinnati, OH 45229, USA
*
Author to whom correspondence should be addressed.
†
These authors contributed equally to this work.
Received: 4 June 2019 / Revised: 4 July 2019 / Accepted: 5 July 2019 / Published: 10 July 2019
Abstract
Kv7.2 subunits encoded by the
KCNQ2
gene provide a major contribution to the M-current (I
KM
), a voltage-gated K
+
current crucially involved in the regulation of neuronal excitability. Heterozygous missense variants in Kv7.2 are responsible for epileptic diseases characterized by highly heterogeneous genetic transmission and clinical severity, ranging from autosomal-dominant Benign Familial Neonatal Seizures (BFNS) to sporadic cases of severe epileptic and developmental encephalopathy (DEE). Here, we describe a patient with neonatal onset DEE, carrying a previously undescribed heterozygous
KCNQ2
c.418G > C, p.Glu140Gln (E140Q) variant. Patch-clamp recordings in CHO cells expressing the E140Q mutation reveal dramatic loss of function (LoF) effects. Multistate structural modelling suggested that the E140Q substitution impeded an intrasubunit electrostatic interaction occurring between the E140 side chain in S
2
and the arginine at position 210 in S
4
(R210); this interaction is critically involved in stabilizing the activated configuration of the voltage-sensing domain (VSD) of Kv7.2. Functional results from coupled charge reversal or disulfide trapping experiments supported such a hypothesis. Finally, retigabine restored mutation-induced functional changes, reinforcing the rationale for the clinical use of Kv7 activators as personalized therapy for DEE-affected patients carrying Kv7.2 LoF mutations.
View Full-Text
►

▼

Figures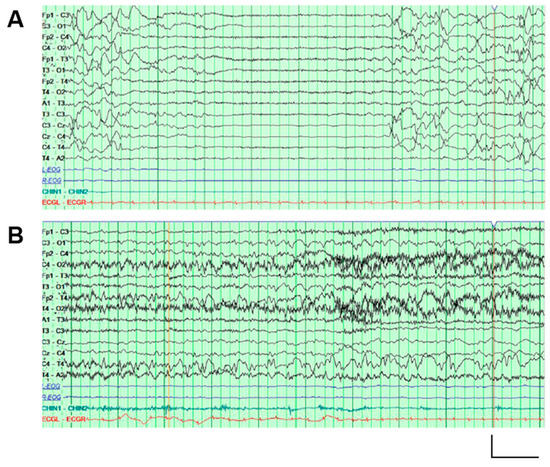 Figure 1
This is an open access article distributed under the
Creative Commons Attribution License
which permits unrestricted use, distribution, and reproduction in any medium, provided the original work is properly cited (CC BY 4.0).

Share & Cite This Article
MDPI and ACS Style
Soldovieri, M.V.; Ambrosino, P.; Mosca, I.; Miceli, F.; Franco, C.; Canzoniero, L.M.T.; Kline-Fath, B.; Cooper, E.C.; Venkatesan, C.; Taglialatela, M. Epileptic Encephalopathy In A Patient With A Novel Variant In The Kv7.2 S2 Transmembrane Segment: Clinical, Genetic, and Functional Features. Int. J. Mol. Sci. 2019, 20, 3382.
Note that from the first issue of 2016, MDPI journals use article numbers instead of page numbers. See further details here.
Related Articles
Comments
[Return to top]