IFT80 Improves Invasion Ability in Gastric Cancer Cell Line via ift80/p75NGFR/MMP9 Signaling
1
Department of Biochemistry and Molecular Biology, Molecular Medicine and Cancer Research Center, Chongqing Medical University, Chongqing 400016, China
2
College of Medical Science, China Three Gorges University, Yichang 443002, China
3
Department of Microbiology and Molecular Genetics, School of Medicine, University of California Irvine, Irvine, CA 92697, USA
*
Authors to whom correspondence should be addressed.
Received: 10 September 2018 / Revised: 13 November 2018 / Accepted: 13 November 2018 / Published: 16 November 2018
Abstract
The assembly and maintenance of cilia depend on intraflagellar transport (IFT) proteins, which play an important role in development and homeostasis. IFT80 is a newly defined IFT protein and partial mutation of IFT80 in humans causes diseases such as Jeune asphyxiating thoracic dystrophy (JATD) and short rib polydactyly (SRP) type III, both characterized by abnormal skeletal development. However, the role and mechanism of IFT80 in the invasion of gastric cancer is unknown. We established SGC-7901 and MKN-45 gastric cancer cell lines that stably overexpressed IFT80, as verified by quantitative reverse transcription-PCR, Western blot, and immunofluorescence. Matrix metalloproteinase-9 (MMP9) plays an important role in tumor invasion, and its expression was assessed by quantitative reverse transcription-PCR, Western blotting, and immunofluorescence. The invasion ability of IFT80 on SGC-7901 and MKN-45 cells was examined by the Matrigel invasion assay. The relationship between p75NGFR, and the p75NGFR antagonists, PD90780 and IFT80, were detected by quantitative reverse transcription-PCR and Western blotting. We first detected an IFT80 expression pattern, and found that IFT80 was highly expressed in gastric cancer clinical samples. Overexpression of IFT80 in the gastric cancer cell lines, SGC-7901 and MKN-45, led to lengthening cilia. Additionally, overexpression of IFT80 significantly improved proliferation and invasion, but inhibited apoptosis, in gastric cancer cells. We further found that overexpression of IFT80 increased p75NGFR and MMP9 mRNA and protein expression. Treatment with the p75NGFR antagonist PD90780 inhibited the increased invasion ability resulting from overexpression of IFT80 in SGC-7901 and MKN-45 gastric cancer cells. Thus, these results suggest that IFT80 plays an important role in invasion of gastric cancer through regulating the ift80/p75NGFR/MMP9 signal pathways.
View Full-Text
►

▼

Figures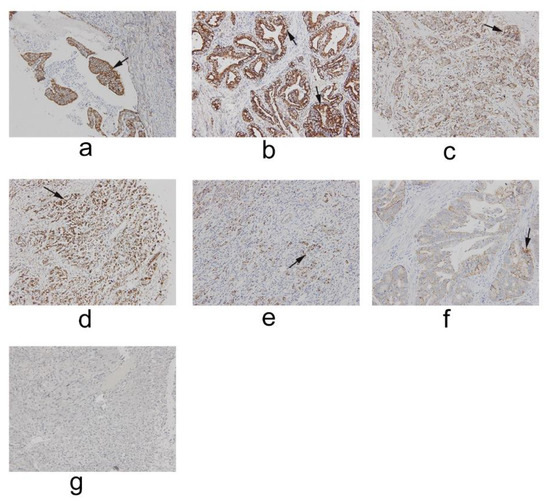 Figure 1
This is an open access article distributed under the
Creative Commons Attribution License
which permits unrestricted use, distribution, and reproduction in any medium, provided the original work is properly cited (CC BY 4.0).

Share & Cite This Article
MDPI and ACS Style
Wang, R.; Deng, X.; Yuan, C.; Xin, H.; Liu, G.; Zhu, Y.; Jiang, X.; Wang, C. IFT80 Improves Invasion Ability in Gastric Cancer Cell Line via ift80/p75NGFR/MMP9 Signaling. Int. J. Mol. Sci. 2018, 19, 3616.
Note that from the first issue of 2016, MDPI journals use article numbers instead of page numbers. See further details here.
Related Articles
Comments
[Return to top]