Open Access This article is
freely available
re-usable
Review
Target Therapies for Uterine Carcinosarcomas: Current Evidence and Future Perspectives
1
Unit of Gynecology and Obstetrics, Department of Human Pathology in Adulthood and Childhood "Gaetano Barresi", University of Messina, 98125 Messina, Italy
2
Department of Obstetrics and Gynecology, Campus Bio Medico University of Rome, 00128 Rome, Italy
3
Unit of Psychodiagnostics and Clinical Psychology, University of Catania, 95124 Catania, Italy
4
Department of General Surgery and Medical Surgical Specialties, University of Catania, 95124 Catania, Italy
5
Department of Human Pathology, Unit of Urology, University of Messina, 98124 Messina, Italy
6
Radiation Oncology Department, AO "Bianchi-Melacrino-Morelli", 89124 Reggio Calabria, Italy
7
Department of Surgical, Oncological and Oral Sciences, Section of Medical Oncology, University of Palermo, 90127 Palermo, Italy
8
Unit of Gynecology and Obstetrics, Desenzano del Garda Hospital, Section of Gavardo, 25085 Gavardo, Brescia, Italy
*
Author to whom correspondence should be addressed.
Academic Editor: William Chi-shing Cho
Received: 12 March 2017 / Accepted: 16 May 2017 / Published: 20 May 2017
Abstract
:
Carcinosarcomas (CS) in gynecology are very infrequent and represent only 2–5% of uterine cancers. Despite surgical cytoreduction and subsequent chemotherapy being the primary treatment for uterine CS, the overall five-year survival rate is 30 ± 9% and recurrence is extremely common (50–80%). Due to the poor prognosis of CS, new strategies have been developed in the last few decades, targeting known dysfunctional molecular pathways for immunotherapy. In this paper, we aimed to gather the available evidence on the latest therapies for the treatment of CS. We performed a systematic review using the terms "uterine carcinosarcoma", "uterine Malignant Mixed Müllerian Tumors", "target therapies", "angiogenesis therapy", "cancer stem cell therapy", "prognostic biomarker", and "novel antibody-drug". Based on our results, the differential expression and accessibility of epithelial cell adhesion molecule-1 on metastatic/chemotherapy-resistant CS cells in comparison to normal tissues and Human Epidermal Growth Factor Receptor 2 (HER2) open up new possibilities in the field of target therapy. Nevertheless, future investigations are needed to clarify the impact of these new therapies on survival rate and medium-/long-term outcomes.
Keywords:
carcinosarcomas; uterine cancer; genetics; epigenetics; immunotherapy
1. Introduction
Carsinosarcoma (CS), also defined as Malignant Mixed Müllerian Tumor (MMMT), is one of the less common and most challenging tumors to treat. It consists of a mixture of carcinomatous (malignant epithelial) and sarcomatous (mesenchymal) components. The first component is commonly serous, although it can be endometrioid, clear cell, squamous cell or undifferentiated carcinoma; the second component can be homologous (tissue native to the primary site) or heterologous [
1
,
2
]. CS can arise from each organ of the female reproductive tract, including the endometrium, ovary, cervix, vulva or fallopian tube. Nevertheless, the most frequent primary site is the endometrium, with late differentiation into the sarcomatous components. Both components express very similar immunohistochemical markers, share common somatic mutations, and often show identical X chromosome inactivation patterns [
3
]. Immunohistochemistry allows us to define the individual components of the specific histotype; i.e., the rhabdomyoblastic component should express MyoD1, desmin, or myogenin, while the serous component should express p53 and cytokeratins such as epithelial membrane antigen (EMA). In any case, it is established that the sarcomatous component can express cytokeratins and the epithelial element is often immunoreactive for vimentin. These results reflect the common mesodermal origin of these two tumors. Endometrial stromal tumors could be diagnosed using the Cluster of Differentiation 10 (CD10) marker, which is expressed in its homologous component. In the presence of experienced and dedicated pathologists, immunohistochemistry is not mandatory for a proper diagnosis, but may be useful in solving doubts in specific cases such as confirming the presence of rhabdomyoblasts in the specimen. In general, uterine sarcoma represents 3–5% of all corpus uteri malignancies, occurring in 1–4 per 1000 women in the USA [
4
]. CS shares similar risk factors with endometrial carcinomas; both of them are associated with obesity, nulliparity, and the use of exogenous estrogen and tamoxifen [
5
,
6
,
7
]. Conversely, progestin-containing contraceptives are protective against both types of neoplasms. A history of exposure to pelvic radiation is also associated with an increased risk of developing uterine carcinosarcoma [
8
,
9
]. Women affected by CS may present pain, bleeding, and rapid growth of the uterine volume [
10
]. Over 10% of patients affected by CS will have metastatic disease, and 60% will have extrauterine recurrence [
11
]. In the case of CS limited to the pelvic cavity and abdomen, surgery should be considered as a primary intervention in order to allow both staging and initial treatment [
12
]. According to the International Federation of Gynecology and Obstetrics (FIGO) guidelines, it is mandatory to perform an accurate surgical staging, including total hysterectomy, bilateral salpingo-oophorectomy, pelvic and para-aortic lymph node dissection, peritoneal cytology, omentectomy, and peritoneal biopsies.
In many cases, lymphatic and blood system invasion happens. Metastatic and recurrent tumors may be exclusively carcinomatous, sarcomatous, or mixed, but they are predominantly carcinomatous. Some particular histotypes such as serous and clear cell carcinomas are associated with negative prognostic factors such as local and distant metastases, cervical involvement, deep myometrial invasion and lymphovascular space invasion. Furthermore, the presence of heterologous elements is correlated with poor prognostic factor in stage I patients. The role of adjuvant therapy (AT) (radiotherapy, chemotherapy or chemoradiation-therapy) remains uncertain. There seems to be a slight improvement in disease-free survival rate and local control for patients subjected to radiotherapy as AT [
13
]. Although available data so far are not so robust as to draw firm conclusions, it is reasonable to try to perform a complete cytoreduction (no gross residual tumor) whenever it is possible. Nevertheless, due to the high rate of recurrent tumors (40–60%) and the low median survival rate of 16–40 months post-diagnosis, newer and more effective methods of treatment need to be developed [
14
,
15
]. The pathogenesis and genetic alterations of CSs are still poorly understood, and different theories have been proposed to explain their biphasic nature [
16
,
17
]. In multiple studies, the clinically aggressive behavior of CS has been attributed to the epithelial component of the tumor and, as a result, CS has undergone a recent declassification to metaplastic carcinomas [
18
,
19
]. Contrary to other gynecological conditions that require, in selected cases, fertility sparing treatment [
20
,
21
,
22
,
23
,
24
], patients affected by uterine CS are not currently considered for this approach and radical surgery is the cornerstone of treatment.
Two separate and mutually exclusive models have been developed to explain the development of tumors. The clonal evolution model postulates that all cells within a tumor contribute in varying degrees to the maintenance of the tumor. In this model, a number of genetic and epigenetic changes occur over time, with the result that the most aggressive cancer cells are ultimately responsible for driving tumor progression. Furthermore, through a series of genetic mutations, any cancer cell within the tumor can become invasive, lead to the development of metastases, and contribute to the resistance of therapies and ultimately to the recurrence of disease. The "cancer stem cell" model proposes that these cells are ultimately responsible for tumor initiation, progression and recurrence. It is thought that through self-renewal and differentiation, cancer stem cells are responsible for the production of the various tumor cell types and contribute to tumor heterogeneity. Furthermore, according to this hypothesis, tumor metastases and resistance to therapies arise directly from cancer stem cells [
25
]. Cancer-initiating stem cells have been isolated in leukaemia and in solid tumors such as breast, lung and gynecologycal malignancies [
26
]. Cancer stem cells have a role in tumor progression, angiogenesis and metastasis. The biological characteristics of these cells are similar to those of normal stem cells. They have self-renewal ability and indefinite proliferation, both associated with tumor progression [
27
]. These cells are insensitive to chemotherapy treatments, showing a clonal progression and facilitating recurrence. Tumor microenvironment, such as immune cell infiltrates, plays a key role in neoplastic progression. The immune responses observed in many cancers are attracted by tumor-associated antigens and, as suggested by recent research, by neoantigens-immunogenic antigens encoded for by non-synonymous mutations. The promising efficacy of immune checkpoint inhibitors in the same solid tumors has led researchers to study and develop new agents targeting these immune escape mechanisms. Some recent studies, aimed at improving the management of metastatic breast cancer, showed encouraging results and suggest at least some clinical activities. Due to the abovementioned reasons, there has been an increased interest in literature regarding new therapeutic interventions, such as targeting cellular pathways that drive epithelial cell proliferation, representing a potential benefit in the treatment of these biologically aggressive tumors. The objective of this systematic review was to bring together all the all latest new target therapies for the treatment of CS.
2. Results
The search identified 30 citations in total. After the initial evaluation, 23 of these were potentially relevant and were in accordance with the inclusion criteria, hence they were subsequently analyzed (
Table 1
). No randomized controlled trials (RCTs) were found. We divided all included studies into three different issues: "Human Epidermal Growth Factor family of receptors (ErbB family)", "Human Epidermal Growth Factor Receptor 2 (HER2)", and "Epithelial cell adhesion molecule-1 (EpCAM)".
4. Materials and Methods
4.1. Data Sources
We searched MEDLINE (PubMed), EMBASE, Cochrane Central Register of Controlled Trials, IBECS, BIOSIS, Web of Science, SCOPUS, congress abstracts, and grey literature (Google Scholar; British Library, London, UK) from January 1952 to August 2016. We performed a systematic review using the terms "uterine carcinosarcoma", "uterine Malignant Mixed Müllerian Tumor", "target therapy", "angiogenesis therapy", "cancer stem cell therapy", "prognostic biomarker", and "novel antibody-drug". A second search was performed, screening the reference lists of all the primary available studies, in order to identify additional citations that could be relevant.
4.2. Screening of Abstracts for Eligibility
Abstracts/titles identified from the search were screened by three investigators (Gaetano Valenti, Fabrizio Sapia and Giuseppe Sarpietro.). Disagreements regarding the inclusion or exclusion of studies were initially solved by consensus. When this was impossible, they were arbitrarily resolved by a fourth reviewer (Salvatore Lopez).
4.3. Study Selection and Eligibility Criteria
Explicit criteria were chosen to be used in the selection of the literature: (1) original articles, (2) clinical trials conducted on culture, human/animal species and (3) English language.
5. Conclusions
Based on our results, the differential expression and accessibility of EpCAM on metastatic/chemotherapy-resistant CS cells in comparison with normal tissues and HER2 open up new possibilities in the field of targeted therapy [
12
]. However, much work is still required to improve the survival rate and quality of life of women with CS. Until now, the addition of target therapies to conventional chemotherapy seemed to be the most promising option, significantly contributing to an improvement in response and survival rates. It would also be interesting to extend larger studies on first-line treatment to improve the outcome in these patients prior to recurrence. In addition, a larger screening project is necessary and should be encouraged in order to reduce the incidence rate of this disease worldwide. Last but not least, the economic impact of the use of target therapies comes with an indisputably high cost, particularly if we consider that these patients have a poor prognosis and the median survival at five years is around 5% for metastatic disease. Thus, how could we optimize costs in favor of a better outcome with an acceptable quality of life for our patients? This could be also an important objective in the future.
Acknowledgments
No specific funding was obtained.
Author Contributions
Gaetano Valenti, Fabrizio Sapia, Giuseppe Sarpietro and Salvatore Butticè screened the literature and included appropriate data; Salvatore Giovanni Vitale, Stella Capriglione, Antonio Simone Laganà and Diego Rossetti wrote the manuscript draft; Valentina Lucia La Rosa, Carmelo Tuscano, Daniele Fanale and Alessandro Tropea reviewed and edited the manuscript, providing insightful suggestions; Salvatore Lopez and Roberto Angioli provided direction and guidance throughout the preparation of this manuscript.
Conflicts of Interest
The authors declare no conflict of interest.
Abbreviations
| | |
| --- | --- |
| ADCC | Antibody-Dependent Cell-Mediated Cytotoxicity |
| AT | Adjuvant Therapy |
| CS | Carcinosarcoma |
| CSCs | Cancer Stem Cells |
| DM1 | Maytansinoid Cytotoxin |
| EMA | Epithelial Membrane Antigen |
| ErbB family | Human Epidermal Growth Factor Family of Receptors |
| FDA | Food and Drug Administration |
| FIGO | International Federation of Gynecology and Obstetrics |
| HER2 | Human Epidermal Growth Factor Receptor 2 |
| MMT | Malignant Mixed Müllerian Tumor |
| CD10 | Cluster of Differentiation 10 |
| EpCAM | Epithelial Cell Adhesion Molecule-1 |
| SEM | Standard Error of the Mean |
| T | Trastuzumab |
| T-DM1 | Trastuzumab Emtansine |
| VEGF | Vascular Endothelial Growth Factor |
| μM | Micromole |
| NK | Natural Killer |
| DCs | Dendritic Cells |
| TACE | Tumor Necrosis Factor-Alpha Converting Enzyme |
| EpICD | Epithelial Cell Intra-Cellular Domain |
| FHL2 | Four and a Half LIM Domain 2 |
| HLA-DR | Human Leukocyte Antigens D Related |
| TICs | Tumor Infiltrating Cells |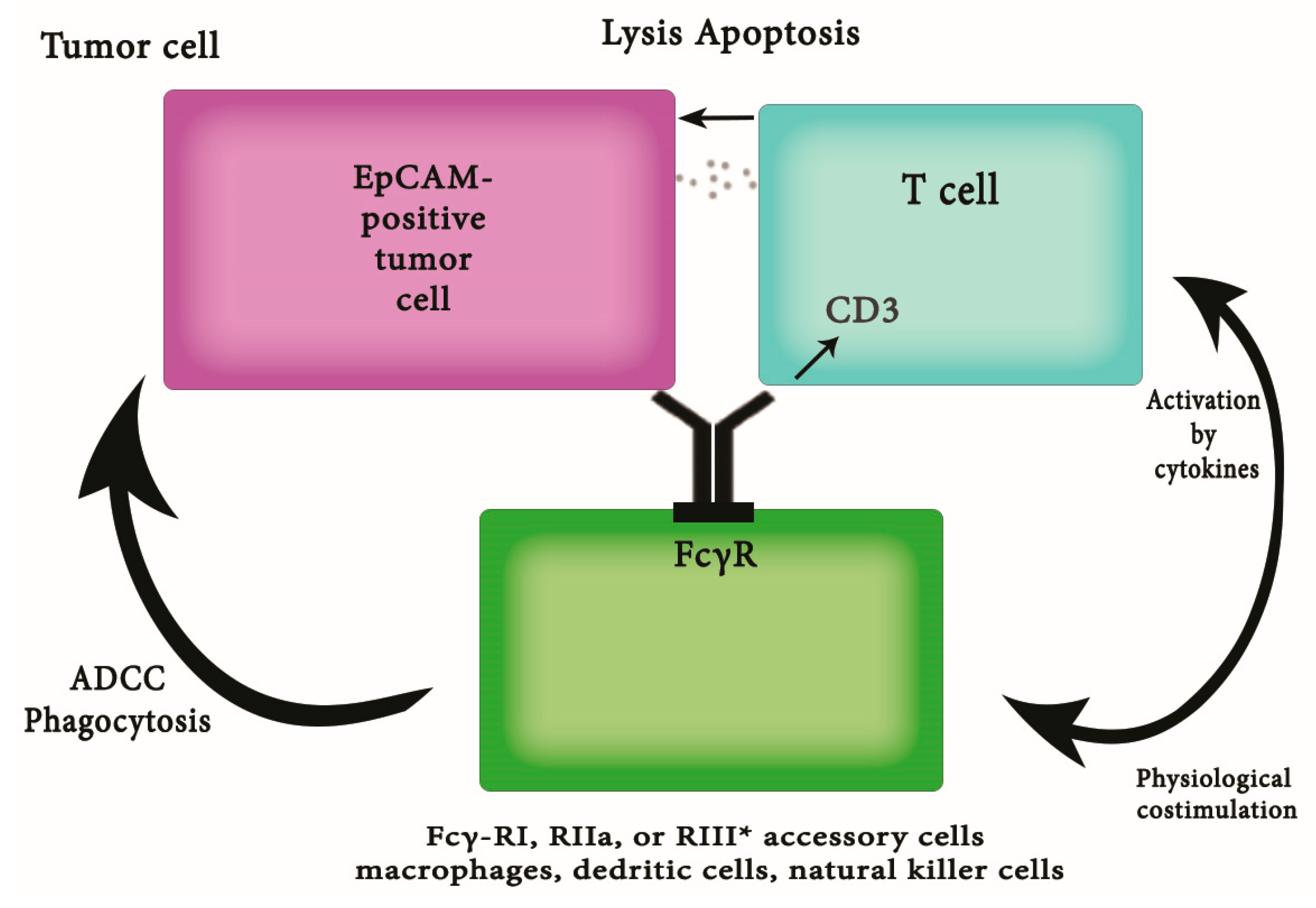 Table 1. Flowchart for the selection of the studies.
30 Potentially Citations Identified and Screened for Retrieval
Primary survey: excluded
three studies about other cancer types
two studies about benign disease or healthy women
25 potentially eligible studies retrieved for more detailed evaluation
Secondary survey: excluded
two studies available only in non-English language
23 eligible studies identified
© 2017 by the authors. Licensee MDPI, Basel, Switzerland. This article is an open access article distributed under the terms and conditions of the Creative Commons Attribution (CC BY) license ( http://creativecommons.org/licenses/by/4.0/).