Open Access This article is
freely available
re-usable
Review
Lactoferrin: Balancing Ups and Downs of Inflammation Due to Microbial Infections
1
Departamento de Sistemas Biológicos, Universidad Autónoma Metropolitana Unidad Xochimilco (UAM-X), CdMx 04960, Mexico
2
Sección de Estudios de Posgrado e Investigación, Escuela Superior de Medicina, Instituto Politécnico Nacional (ESM-IPN), CdMx 11340, Mexico
3
Departamento de Inmunología, Instituto de Investigaciones Biomédicas, Universidad Nacional Autónoma de México (IIB-UNAM), CdMx 70228, Mexico
4
Departamento de Biología Celular, Centro de Investigación y Estudios Avanzados del Instituto Politécnico Nacional (CINVESTAV-IPN), CdMx 07360, Mexico
*
Authors to whom correspondence should be addressed.
Academic Editors: Paula Andrade and Patricia Valentão
Received: 7 January 2017 / Accepted: 22 February 2017 / Published: 1 March 2017
Abstract
:
Lactoferrin (Lf) is a glycoprotein of the primary innate immune-defense system of mammals present in milk and other mucosal secretions. This protein of the transferrin family has broad antimicrobial properties by depriving pathogens from iron, or disrupting their plasma membranes through its highly cationic charge. Noteworthy, Lf also exhibits immunomodulatory activities performing up- and down-regulation of innate and adaptive immune cells, contributing to the homeostasis in mucosal surfaces exposed to myriad of microbial agents, such as the gastrointestinal and respiratory tracts. Although the inflammatory process is essential for the control of invasive infectious agents, the development of an exacerbated or chronic inflammation results in tissue damage with life-threatening consequences. In this review, we highlight recent findings in in vitro and in vivo models of the gut, lung, oral cavity, mammary gland, and liver infections that provide experimental evidence supporting the therapeutic role of human and bovine Lf in promoting some parameters of inflammation and protecting against the deleterious effects of bacterial, viral, fungal and protozoan-associated inflammation. Thus, this new knowledge of Lf immunomodulation paves the way to more effective design of treatments that include native or synthetic Lf derivatives, which may be useful to reduce immune-mediated tissue damage in infectious diseases.
Keywords:
lactoferrin; innate immunity; inflammation; infections
1. Introduction
Lactoferrin (Lf) is a conserved iron-binding mammalian glycoprotein with antimicrobial activity, present in secretions that recover mucosal sites regarded as portals of entry and/or invasion of pathogenic agents [
1
]. Antimicrobial activity has been mostly characterized in Lf of bovine and human origin isolated from milk [
2
,
3
]. Mechanisms underlying the antimicrobial action of Lf result from both direct (microbiostatic and/or microbicidal) and indirect (immunomodulatory) effects [
3
,
4
,
5
]. At present, the therapeutic and prophylactic treatments for microbial infections that ameliorate both the antibiotic multiresistance and the inflammatory response have prompted the searching of agents that display both antimicrobial and modulatory properties such as Lf. This review is focused on the modulatory impact of Lf on the inflammatory response induced by infectious microorganisms, mainly in the gastrointestinal and respiratory tracts. The study of modulatory properties of Lf on inflammatory response has impacted in the biotechnological development of nanoparticle Lf formulations of potential clinical implications [
6
].
2. Lactoferrin: Distribution, Structure and Biological Function as an Antimicrobial
3. Lactoferrin as Anti-Inflammatory in Infectious Diseases
Inflammatory response is elicited by germ-line encoded pattern-recognition receptors (PRRs) expressed in many cell types that interact with their ligands from exogenous or endogenous origin, namely pathogen-associated molecular patterns (PAMPs), or danger-associated molecular patterns (DAMPs), respectively. Some PRRs comprise a large family of receptors such as Toll-like receptors (TLRs) [
90
,
91
,
92
]. Upon ligand binding, TLRs lead to signaling pathways resulting in the activation and translocation of the nuclear factor (NF)-κB to the nucleus. NF-κB modulates the expression of pro-inflammatory cytokines such as interleukin (IL)-1, IL-18, type-I interferon (IFN-α, and IFN-β), tumor necrosis factor (TNF) α, as well as chemoattractant cytokines (chemokines). Another class of PRRs includes Nod-like receptors (NLRs), some of which, such as NLRP1, NLRP3 and NLRP6, function as sensors or adaptors forming the "inflammasomes" [
90
]. Activation of inflammasomes by PAMPs and/or DAMPs induces signal pathways resulting in the activation of caspase-1 that cleaves the inactive pro-forms of cytokines (IL-1, and IL-18) to generate their active forms. Besides to generate active pro-inflammatory cytokines, some inflammasomes regulate cell death in response to microbial and endogenous danger signals [
90
,
91
,
92
,
93
].
Although Lf displays direct microbiostatic and/or microbicidal activities, indirect antimicrobial mechanisms have also been ascribed to its capability of modulating a wide array of humoral and cellular components of the innate and adaptive immunity [
3
,
94
]. Immunomodulatory role of Lf is due, in part, to its interactions with cell surface receptors that favor either elicitation of signal pathways, or Lf translocation into nucleus and gene targeting [
95
,
96
,
97
]. A summary of the modulatory effects of Lf on inflammation due to microbial infections is shown in
Table 1
.
3.1. Gastrointestinal Tract
3.1.1. Gastrointestinal Tract Inflammation: An Overview
Throughout the gastrointestinal tract, Lf is present as an iron-binding multifunctional glycoprotein regarded as a natural compound able to inhibit the pathogens growth. Lf is also able to up- and down-modulate both humoral and cellular components of immunity involved in the regulation of the inflammatory response having a key role in maintaining gut homeostasis [
3
]. Balance of homeostasis results from the tight regulation of several events, since too little inflammation disrupts the process of tissue repairing and remodeling, whereas too much inflammation entails collateral impact by causing tissue damage with life-threatening consequences [
128
]. Mucosal compartment of the small intestine is a scenario where takes place a physiologic inflammatory response orchestrated by innate and adaptive mechanisms mediated by intestinal epithelial cells and by a wide array of immunocompetent cells at
lamina propria
, such as dendritic cells, macrophages and Tγδ lymphocytes, all with a key role in maintaining the gut homeostasis and combating infections [
90
]. However, in some infectious clinical conditions of the large intestine, such as IBD, inflammation has a double-edged sword role by either enabling or inhibiting cancer development and progression [
90
,
128
].
3.1.2. Modulatory Effects of Lactoferrin on the Inflammatory Response Associated to Gut Infections
3.1.3. Effect of Lactoferrin on Gut-Associated Sepsis
3.1.4. Gut and Systemic Lipopolysaccharide (LPS)-Related Inflammation
In summary, the findings described above provide the experimental evidence that support the protective role of Lf against the deleterious effects of LPS-induced pro-inflammatory cytokine response on the gut-barrier function, diarrhea, bacterial translocation, and tissue damage. Having in mind the antimicrobial and LPS-binding protein activities of Lf, its application either alone or in combination with probiotics, or as an adjunctive compound of antibiotics, may represent a very promising strategy for the treatment and prevention of sepsis and endotoxic shock.
3.2. Respiratory Tract
3.2.1. Respiratory Tract Inflammation and Infections: An Overview
The human respiratory tract (RT) is responsible for the mobilization of millions of liters of gases throughout life. Delivery of life-requiring oxygen to the systemic circulation and organs implies the potential incorporation of countless particles, toxicants and microbes, which are countered by local innate and adaptive immune responses that avoid their entry into the lung tissue and circulation and protect the lung structure and function [
171
]. Infections in the RT are very frequent in the population and represent a considerable cause of worldwide morbidity and mortality [
172
]. Infections of the upper RT such as common cold, laryngitis, pharyngitis, epiglottitis, otitis and sinusitis are typically caused by virus, bacteria, and, at less extension, by fungi. As an example, the common cold is a viral disease considered as the most frequent infection in humans, which can be caused by rhinoviruses, coronavirus, parainfluenza and adenovirus, and less frequently by respiratory syncytial virus and enterovirus. However, the influenza virus, a common cause of seasonal flu, can simultaneously affect other parts of the RT, including the lower tract. Infections of the lower RT are mainly caused by bacteria, but also by virus, fungi and even parasites. They include bronchitis, pneumonia and pulmonary abscesses, among others. Tuberculosis, caused by the bacterium
Mycobacterium tuberculosis
, is among the most prevalent infections in the lower RT, causing mainly pneumonia, but also affecting other organs [
172
].
3.2.2. Modulatory Effects of Lactoferrin on the Infection-Associated Inflammatory Response in the Respiratory Tract
3.3. Modulatory Effects of Lactoferrin on Other Infection-Associated Inflammatory Processes Inflammation
Colostrum, Milk and Mastitis by Staphylococci
4. Perspectives
Evidence from the basic studies in animals of experimentation about the prophylactic and therapeutic activity of Lf as antimicrobial and modulatory agent on inflammatory response, have promoted this glycoprotein from the innate immune system as a focus of interest for the biotechnological development of nanoparticle-based formulations for potential clinical use. In addition, Lf-hydrolysate, and native Lf alone or in combination with antibiotics and probiotics, may have potential application in the control of neonatal infections, and in inflammation. More studies are necessary to support the generalized practical application of Lf, mainly in the control of inflammation associated to infections.
Acknowledgments
The authors thank to the Mexican Council of Science and Technology (CONACYT) for the supporting grants 197251 (Mireya de la Garza) and 167788 (Julio César Carrero). Julio César Carrero also thanks to Programa de Apoyo a Proyectos de Investigación e Innovación Tecnológica (PAPIIT-UNAM) for grant No. IN206316 and to the Institutional program "NUATEI" for financial support. Thanks also to Carlos Villasana and Luisa Samaniego-Barrón for their technical assistance and Pavel Petrosyan for the English editing of the manuscript.
Conflicts of Interest
The authors declare no conflict of interest.
Abbreviations
apo-Lf
apo-lactoferrin (iron-free lactoferrin)
bLf
bovine lactoferrin
Lfcin B
bovine lactoferricin B

d

-GalN

d

-galactosamine
IFNγ
γ interferon
holo-Lf
holo-lactoferrin (iron-loaded lactoferrin)
holo-Tf
holo-transferrin (iron-loaded transferrin)
hLf
human Lf
IBD
inflammatory bowel disease
IL
interleukin
Lfcin
lactoferricin
Lf
lactoferrin
LfR
lactoferrin receptor
NF-κB
nuclear factor κB
ovoTf
ovotransferrin
PMN
polymorphonuclear
r-hLf
recombinant human lactoferrin
RSV
respiratory syncytial virus
RT
respiratory tract
sIgA
secretory immunoglobulin A
Tf
transferrin
TNFα
tumor necrosis factor α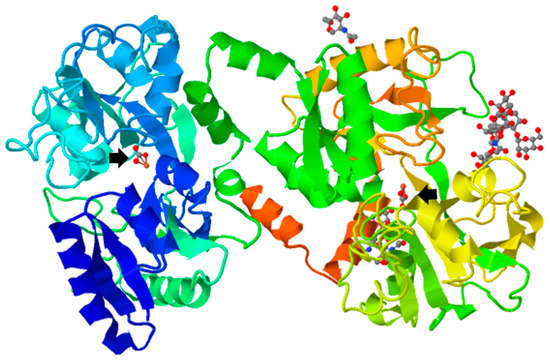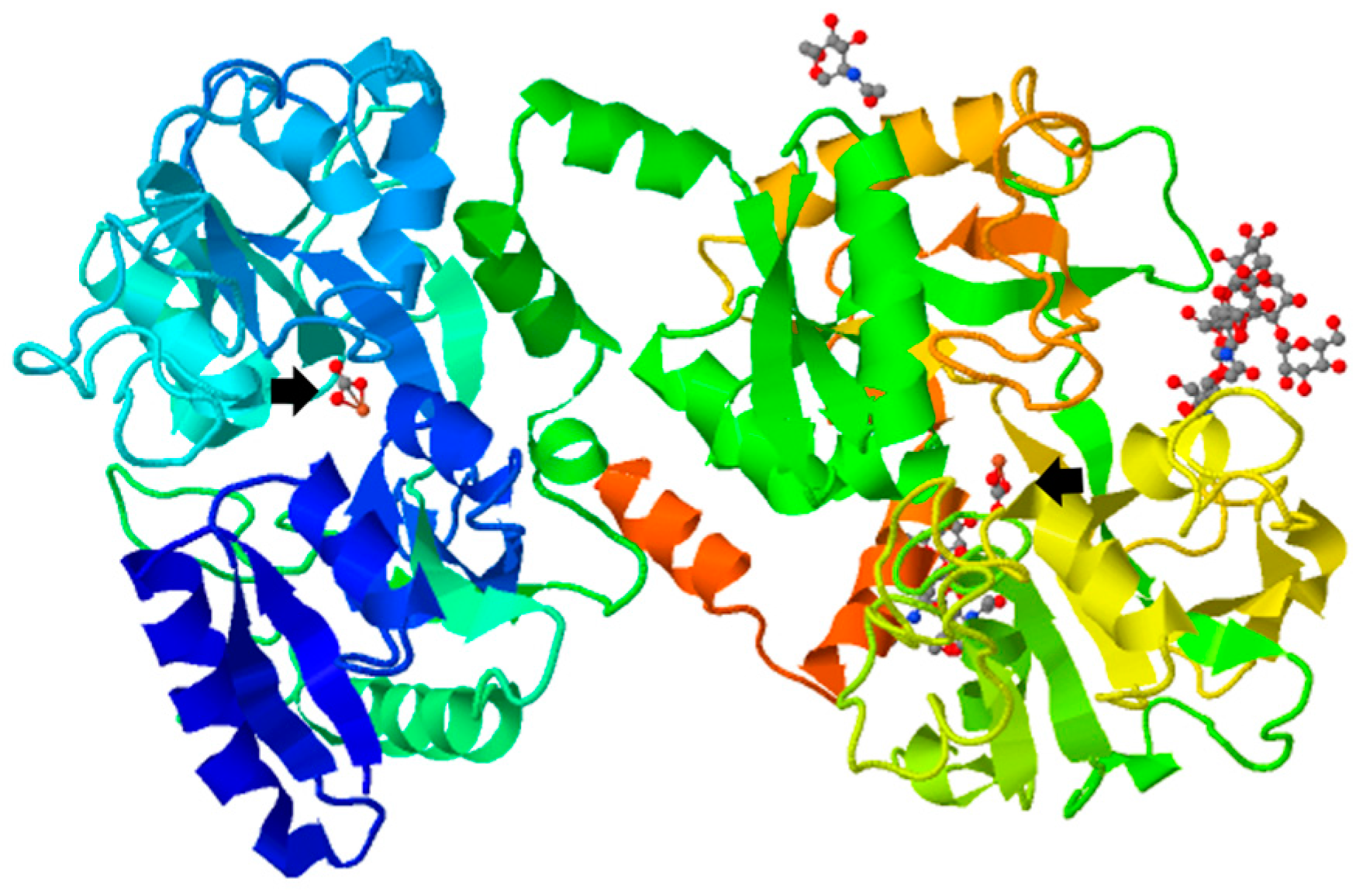 Table 1. Modulatory effects of lactoferrin on inflammation associated to infections.
Model
Finding
Reference
Gastrointestinal infections
Bovine Lf (bLf) treatment of rabbits infected with

Shigella flexneri

(

S. flexneri)

↓Gut inflammation (microscopic observation), ↓submucosal edema, ↓infiltration of leukocytes
[98]
bLf treatment of BALB/c mice infected with

Salmonella enterica

(

S. enterica

) serovar Typhimurium
↓Gut inflammation, ↓necrosis
[99]
bLf treatment of Caco-2 cell-line cultures infected with

Escherichia coli

(

E. coli

) HB101 (non-invasive), or recombinant

E. coli

HB101 pRI203 (invasive)
↓IL-8 mRNA expression in Caco-2 cells infected with

E. coli

HB101; ↓IL-6, ↓IL-8, ↓Tumor Necrosis Factor (TNF)α levels in Caco-2 cells infected with

E. coli

HB101pRI203
[100]
bLf treatment of cultured cells infected with

E. coli

LF82 and biopsies from patients with Crohn's disease
↓IL-6, ↓IL-8 and ↓TNFα mRNA expression
[101]
bLf treatment of intestinal cell cultures infected with

E. coli

LF82 isolated from Crohn's disease patients
↑Ferroportin (Fpn) in infected cells suggesting that bLf action on inflammatory response in epithelial cells involves the iron homeostasis
[102]
bLF-nanoparticles (bLf-nano) administration to BALB/c mice infected with

S. enterica

serovar Typhimurium
↑TNF1α, ↑Interferon (IFN)1β and ↑IFNIII levels (proinflammatory cytokines)
[6]
bLf administration to C3H/HeJ mice infected with

Entamoeba histolytica

(

E. histolytica

)
↑IL-4 (Th2), ↑IL-6, ↑IgA ↓damage and ↓Inflammation
[103]
bLf treatment to BALB/c mice infected with

Helicobacter pylori

(

H. pylori)

↓Gastric colonization and ↓inflammation (histopathology score)
[104]
bLf treatment of rotavirus infection children
↔IFNγ, ↔IL-10 and ↔rotavirus incidence in children whether fed or unfed with bLf
[105]
Gut-related systemic infections (sepsis)
Administration of bLf or synthetic LF chimera peptide to BALB/c mice infected with enterohaemorrhagic

E. coli

(EHEC) 0157:H7
↓Mortality (only LF-chimera); ↓kidney damage; ↓fecal bacterial output and ↓sepsis: bLf and LFchimera
[106]
Septicemia
Single-dose bLf administration 2 or 24 h prior intravenous infection of CBA mice with

E. coli

O55 strain
↓Blood TNF1α (24 h), or ↑blood TNFα (2 h)
[107]
Lf administrated with drinking water (0.5% solution) during 14 days in mice immunosuppressed by cyclophosphamide treatment, and intravenously infected with

E. coli

↓

E. coli

bacterial load in spleen and liver, ↑blood neutrophils, ↑IL-6 in spleen and peritoneal cells
[108]
Endotoxemia
Prophylactic or therapeutic effect of bLf on systemic inflammation in mice treated with lipopolysaccharide (LPS)
↓TNFα, ↓IL-6 and ↓IL-10, 1 h prior to the LPS treatment (prophylactic effect). ↓TNFα, ↓Nitric Oxide (NO), ↔IL-6, ↔IL-10, 18 h prior to the LPS treatment (prophylactic effect). ↓NO and ↓post-shock, 2 h after LPS treatment (therapeutic effect)
[109]
LF33 peptide administration to mice treated with LPS and to RAW 264.7 cell-line cultures treated with LPS
↓Limulus amoebocyte lysate coagulation, ↓TNFα secretion by RAW 264.7 cells induced by LPS, ↓TNF-α levels correlated with protection to lethal LPS-induced septic shock
[110]
Respiratory tract infections
Adjuvant effect of Lf mixed with bacillus Calmette-Guerin (BCG) vaccine on mice infected with

Mycobacterium tuberculosis

(

M. tuberculosis)

↓Lung infection, ↑IFNγ, ↑IL-12 in spleen cell cultures, ↓TNFα and ↓IL-1β correlated with ↓lung pathology. ↑lymphocytic recall response towards BCG
[111,112]
Recombinant human Lf mixed with BCG vaccine in mice infected with

M. tuberculosis

Early↑ and late↓ of pro-inflammatory cytokines that correlated with the ↓lung pathology
[113]
bLf effect in enhancing BCG vaccine by oral route in mice infected with

M. tuberculosis

↓Colony Forming Units (CFU) and ↓inflammation in the lungs, ↑IFNγ producing T CD4 and CD8 cells and ↑Il-17 lymphocytes
[114]
bLf effects on cystic fibrosis and bronchial IB3-1 cell cultures infected with

Burkholderia cenocepacia

(

B. cenocepacia

)
↓IL-1β (pro-inflammatory cytokine), ↓IL-11 (anti-inflammatory cytokine)
[115]
bLf administration to a murine model of lung injury by LPS
↓Bronchioalveolar leukocytes, ↓TNF-α, ↓myeloperoxidase (MPO) activity, ↑IL-10, ↓lung edema and inflammation
[116]
bLf administration to a murine model of respiratory syncytial virus infection
↔Viral loads and ↔lung inflammation
[117,118]
bLf administration to a murine model of influenza
↔Viral load and ↔IFNγ, IL-6 and IL-12 in the lungs
[119]
Other mucosal and systemic sites
bLf effects on mammary gland in cows with

Staphylococcous aureus

(

S. aureus

) mastitis
↓Bacterial load, ↑C3 levels, ↓TNFα mRNA expression via Nuclear Factor κB (NFκB) inhibition, ↑curation, ↑proinflammatory cytokines is correlated with ↑peptides derived from bLf-elastase proteolysis
[120,121,122,123]
bLf effects on oral candidiasis in immunosuppressed mice infected with

Candida albicans

(

C. albicans

)
bLf blocked the suppressive effects of candidiasis in Polymorphonuclear (PMN) neutrophils; ↑IFNγ and TNFα production in cervical lymph nodes
[124]
bLf effects on hamsters with amoebic liver abscess by

E. histolytica

No damage or inflammation in the liver
[62]
Human Lf (hLf) effects on BALB/c mice infected with

Listeria monocytogenes

(

L. monocytogenes

)
↓Bacterial load and ↓necrotic foci in the liver, ↔necrotic foci in the spleen, ↓TNFα, IL-1β and IFNγ mRNA
[125]
hLf and peptide-hLf derivatives administration to C3H/TiF mice infected with

E. coli

O6K5 uropathogenic strain
↓Bacterial load in the bladder and kidneys, ↓leukocyte in urine, ↓urinary IL-6 levels at 2 h and systemic IL-6 levels at 24 h post-infection
[126]
hLf expressing transgenic mice infected with

S. aureus

↓Bacterial growth, ↓septicemia, ↓mortality than congenic litter mates. ↑Th1 polarization in the spleen, given that: ↑TNFα and ↑IFNγ, ↓IL-5 and ↓IL-10 upon stimulation ex vivo with exotoxin toxic shock syndrome toxin-1 compared with congenic controls
[127]
↓ decrease; ↑ increase; ↔ no changes.
© 2017 by the authors. Licensee MDPI, Basel, Switzerland. This article is an open access article distributed under the terms and conditions of the Creative Commons Attribution (CC BY) license ( http://creativecommons.org/licenses/by/4.0/).