Stable Toll-Like Receptor 10 Knockdown in THP-1 Cells Reduces TLR-Ligand-Induced Proinflammatory Cytokine Expression
Department of Life Science, Gachon University, Seongnam, Kyeonggi-Do 461-701, Korea
*
Author to whom correspondence should be addressed.
Academic Editors: Tatyana Karabencheva-Christova and Christo Z. Christov
Received: 10 February 2016 / Revised: 24 May 2016 / Accepted: 26 May 2016 / Published: 1 June 2016
Abstract
Toll-like receptor 10 (TLR10) is the only orphan receptor whose natural ligand and function are unknown among the 10 human TLRs. In this study, to test whether TLR10 recognizes some known TLR ligands, we established a stable TLR10 knockdown human monocytic cell line THP-1 using
TLR10
short hairpin RNA lentiviral particle and puromycin selection. Among 60 TLR10 knockdown clones that were derived from each single transduced cell, six clones were randomly selected, and then one of those clones, named E7, was chosen for the functional study. E7 exhibited approximately 50% inhibition of
TLR10
mRNA and protein expression. Of all the TLRs, only the expression of TLR10 changed significantly in this cell line. Additionally, phorbol 12-myristate 13-acetate-induced macrophage differentiation of TLR10 knockdown cells was not affected in the knockdown cells. When exposed to TLR ligands, such as synthetic diacylated lipoprotein (FSL-1), lipopolysaccharide (LPS), and flagellin, significant induction of proinflammatory cytokine gene expression including
Interleukin-8
(
IL-8
),
Interleukin-1 beta
(
IL-1β
),
Tumor necrosis factor-alpha
(
TNF-α
) and
Chemokine
(
C–C Motif
)
Ligand 20
(
CCL20
) expression, was found in the control THP-1 cells, whereas the TLR10 knockdown cells exhibited a significant reduction in the expression of
IL-8
,
IL-1β
, and
CCL20
. TNF-α was the only cytokine for which the expression did not decrease in the TLR10 knockdown cells from that measured in the control cells. Analysis of putative binding sites for transcription factors using a binding-site-prediction program revealed that the TNF-α promoter does not have putative binding sites for AP-1 or c-Jun, comprising a major transcription factor along with NF-κB for TLR signaling. Our results suggest that TLR10 is involved in the recognition of FSL-1, LPS, and flagellin and TLR-ligand-induced expression of
TNF-α
does not depend on TLR10.
View Full-Text
►

▼

Figures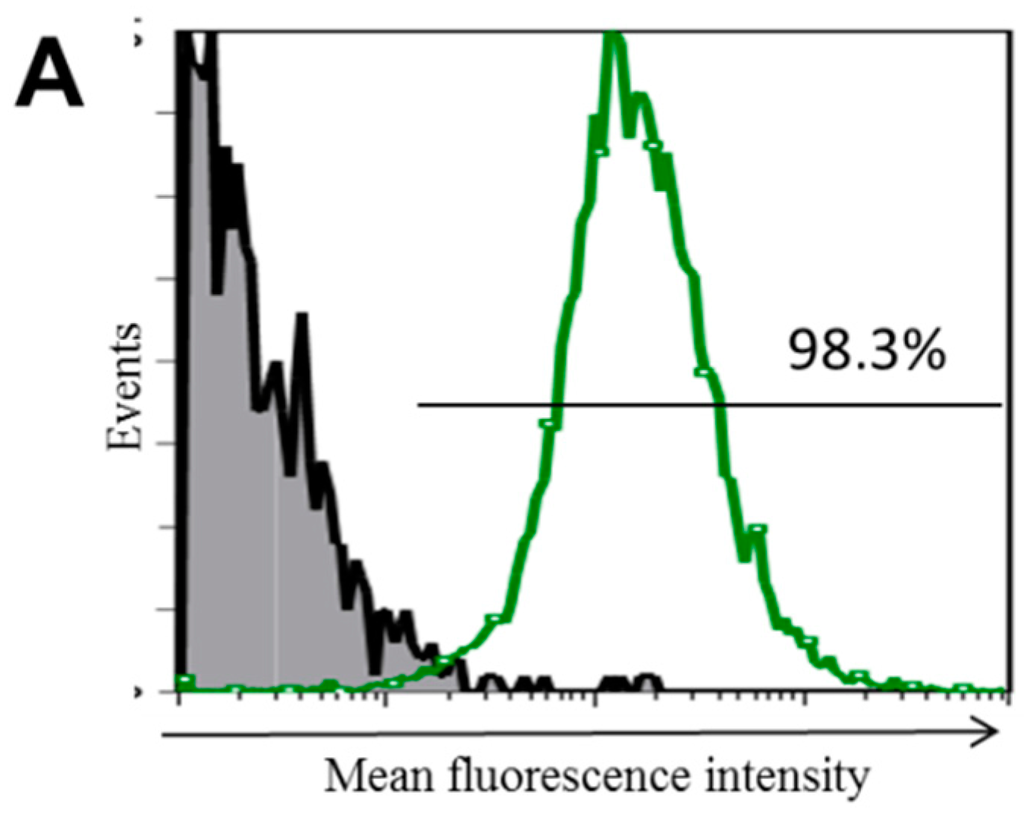 Figure 1
This is an open access article distributed under the
Creative Commons Attribution License
which permits unrestricted use, distribution, and reproduction in any medium, provided the original work is properly cited (CC BY 4.0).

Share & Cite This Article
MDPI and ACS Style
Le, H.V.; Kim, J.Y. Stable Toll-Like Receptor 10 Knockdown in THP-1 Cells Reduces TLR-Ligand-Induced Proinflammatory Cytokine Expression. Int. J. Mol. Sci. 2016, 17, 859.
Note that from the first issue of 2016, MDPI journals use article numbers instead of page numbers. See further details here.
Related Articles
Comments
[Return to top]