Pituitary Adenylate Cyclase Activating Polypeptide (PACAP) Pathway Is Induced by Mechanical Load and Reduces the Activity of Hedgehog Signaling in Chondrogenic Micromass Cell Cultures
1
Department of Anatomy, Histology and Embryology, University of Debrecen, Medical and Health Science Centre, Nagyerdei krt. 98, H-4032 Debrecen, Hungary
2
Department of Anatomy, MTA-PTE "Lendület" PACAP Research Team, University of Pécs, Medical School, Szigeti út 12, H-7624 Pécs, Hungary
*
Author to whom correspondence should be addressed.
Academic Editor: Alan C. Leonard
Received: 30 April 2015 / Revised: 17 June 2015 / Accepted: 18 June 2015 / Published: 29 July 2015
Abstract
Pituitary adenylate cyclase activating polypeptide (PACAP) is a neurohormone exerting protective function during various stress conditions either in mature or developing tissues. Previously we proved the presence of PACAP signaling elements in chicken limb bud-derived chondrogenic cells in micromass cell cultures. Since no data can be found if PACAP signaling is playing any role during mechanical stress in any tissues, we aimed to investigate its contribution in mechanotransduction during chondrogenesis. Expressions of the mRNAs of PACAP and its major receptor, PAC1 increased, while that of other receptors, VPAC1, VPAC2 decreased upon mechanical stimulus. Mechanical load enhanced the expression of collagen type X, a marker of hypertrophic differentiation of chondrocytes and PACAP addition attenuated this elevation. Moreover, exogenous PACAP also prevented the mechanical load evoked activation of hedgehog signaling: protein levels of Sonic and Indian Hedgehogs and Gli1 transcription factor were lowered while expressions of Gli2 and Gli3 were elevated by PACAP application during mechanical load. Our results suggest that mechanical load activates PACAP signaling and exogenous PACAP acts against the hypertrophy inducing effect of mechanical load.
View Full-Text
►

▼

Figures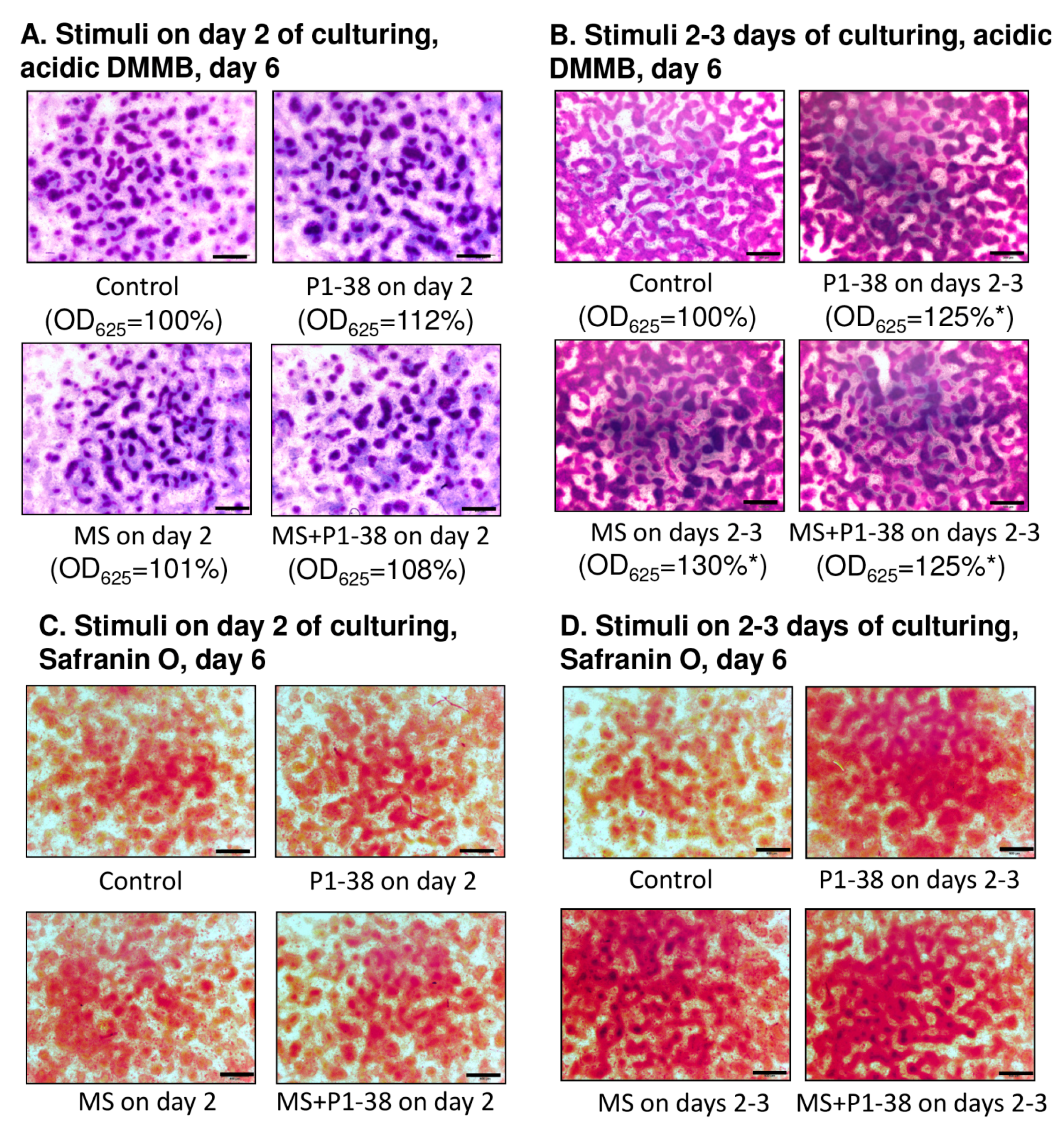 Figure 1
This is an open access article distributed under the
Creative Commons Attribution License
which permits unrestricted use, distribution, and reproduction in any medium, provided the original work is properly cited (CC BY 4.0).

Share & Cite This Article
MDPI and ACS Style
Juhász, T.; Szentléleky, E.; Somogyi, C.S.; Takács, R.; Dobrosi, N.; Engler, M.; Tamás, A.; Reglődi, D.; Zákány, R. Pituitary Adenylate Cyclase Activating Polypeptide (PACAP) Pathway Is Induced by Mechanical Load and Reduces the Activity of Hedgehog Signaling in Chondrogenic Micromass Cell Cultures. Int. J. Mol. Sci. 2015, 16, 17344-17367.
Related Articles
Comments
[Return to top]