Cloning of the
Lycopene β-cyclase

Gene in

Nicotiana tabacum

and Its Overexpression Confers Salt and Drought Tolerance

1

College of Chemistry and Molecular Engineering, Zhengzhou University, Zhengzhou 450001, Henan, China

2

National Tobacco Gene Research Center, Zhengzhou Tobacco Research Institute, Zhengzhou 450001, Henan, China

3

Institute of Plant Stress Biology, State Key Laboratory of Cotton Biology, School of Life Sciences, Henan University, Kaifeng 475004, Henan, China

4

China National Tobacco Quality Supervision & Test Centre, Zhengzhou 450001, Henan, China

5

Yunnan Academy of Tobacco Agricultural Sciences, Kunming 650031, Yunnan, China

6

Staff Training Academy of CNTC, Zhengzhou 450008, Henan, China

*

Author to whom correspondence should be addressed.

†

These authors contributed equally to this work.

Academic Editor: Jianhua Zhu

Received: 20 October 2015 / Revised: 11 December 2015 / Accepted: 15 December 2015 / Published: 21 December 2015
Abstract
Carotenoids are important pigments in plants that play crucial roles in plant growth and in plant responses to environmental stress. Lycopene β cyclase (β-LCY) functions at the branch point of the carotenoid biosynthesis pathway, catalyzing the cyclization of lycopene. Here, a β-LCY gene from
Nicotiana tabacum
, designated as
Ntβ-LCY1
, was cloned and functionally characterized. Robust expression of
Ntβ-LCY1
was found in leaves, and
Ntβ-LCY1
expression was obviously induced by salt, drought, and exogenous abscisic acid treatments. Strong accumulation of carotenoids and expression of carotenoid biosynthesis genes resulted from
Ntβ-LCY1
overexpression. Additionally, compared to wild-type plants, transgenic plants with overexpression showed enhanced tolerance to salt and drought stress with higher abscisic acid levels and lower levels of malondialdehyde and reactive oxygen species. Conversely, transgenic RNA interference plants had a clear albino phenotype in leaves, and some plants did not survive beyond the early developmental stages. The suppression of
Ntβ-LCY1
expression led to lower expression levels of genes in the carotenoid biosynthesis pathway and to reduced accumulation of carotenoids, chlorophyll, and abscisic acid. These results indicate that
Ntβ-LCY1
is not only a likely cyclization enzyme involved in carotenoid accumulation but also confers salt and drought stress tolerance in
Nicotiana tabacum
.
View Full-Text
►

▼

Figures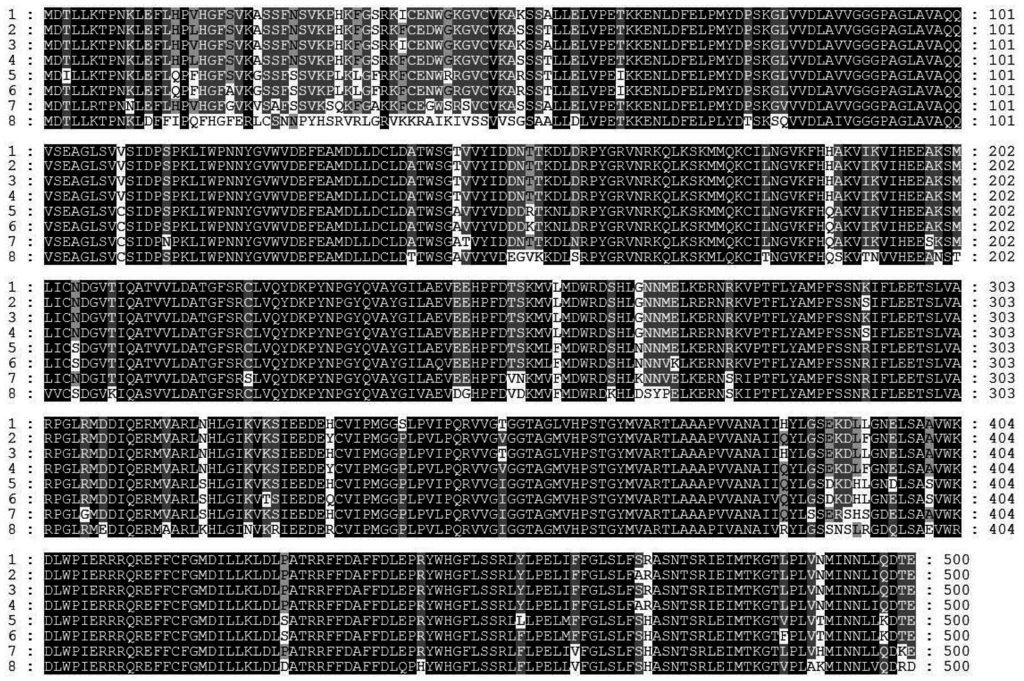 Figure 1
This is an open access article distributed under the
Creative Commons Attribution License
which permits unrestricted use, distribution, and reproduction in any medium, provided the original work is properly cited (CC BY 4.0).

Share & Cite This Article
MDPI and ACS Style
Shi, Y.; Guo, J.; Zhang, W.; Jin, L.; Liu, P.; Chen, X.; Li, F.; Wei, P.; Li, Z.; Li, W.; Wei, C.; Zheng, Q.; Chen, Q.; Zhang, J.; Lin, F.; Qu, L.; Snyder, J.H.; Wang, R. Cloning of the Lycopene β-cyclase Gene in Nicotiana tabacum and Its Overexpression Confers Salt and Drought Tolerance. Int. J. Mol. Sci. 2015, 16, 30438-30457.
Related Articles
Comments
[Return to top]